With the views of Ocean behind them, Sarah and Tim married at the OCEANO HOTEL - a coastal spot just south of San Francisco. The couple are both from the East Coast so it was very important to them to bring in that aspect of their lives with being by the harbour. Florist LAURAS FLORAS helped create a unique and beautiful wedding palette out of Sarah's favourite colours blue and yellow and the result ensured it would stand out from the somewhat typical blush wedding. BROWN FOX CALLIGRAPHY brought in the aspects of the ocean that were so close to them with the amazing touch of the oyster seating chart. KRISTINE HERMAN captured their special day which had a relaxed and easy going vibe.
WHAT WAS THE INSPIRATION BEHIND YOUR WEDDING STYLE? The location really inspired our wedding style. We wanted to reflect the coastal California setting by incorporating many shades of blue, wood tones, seasonal food, and other fun touches, like a seafood raw bar during cocktail hour and shells for escort cards.
WHY DID YOU CHOOSE THIS LOCATION? We spent Tim's 30th birthday in Half Moon Bay and immediately fell in love with the area. And since a lot of our wedding guests would be coming from across the country, we wanted to make the location feel like a destination without having them travel too far from an airport. Whenever we spend time in Half Moon Bay, we feel like we're on vacation - and that's how we wanted our guests to feel!
HOW DID YOU MEET? We both attended Georgetown University in Washington, DC. One night after a Georgetown basketball game, we found ourselves sitting next to each other at the campus bar and struck up a conversation!
TELL US ABOUT YOUR PROPOSAL: Tim proposed during a long weekend trip to San Diego. We were taking a walk along the coast at Torrey Pines State Park when he found a quiet bench overlooking the ocean and got down on one knee.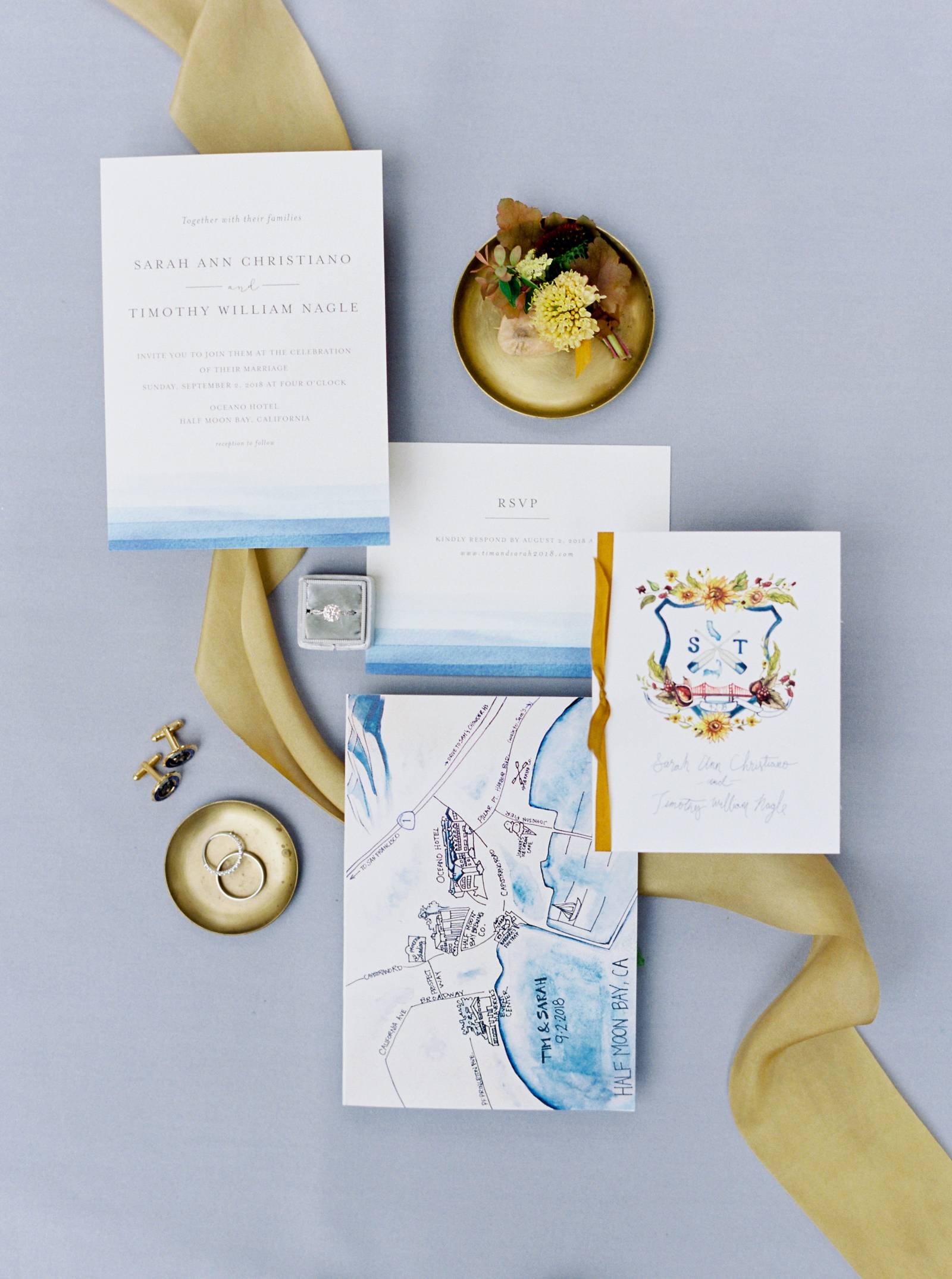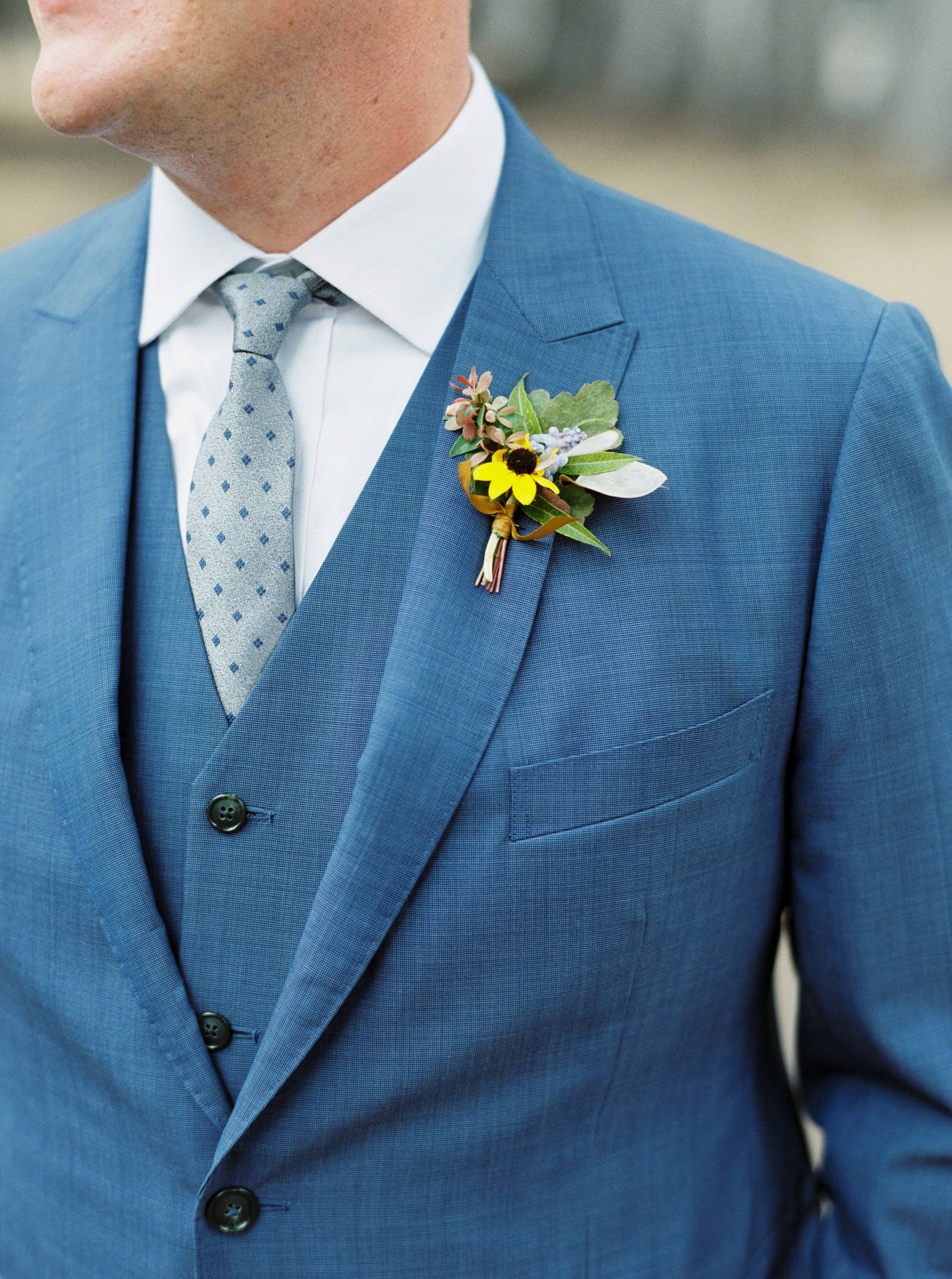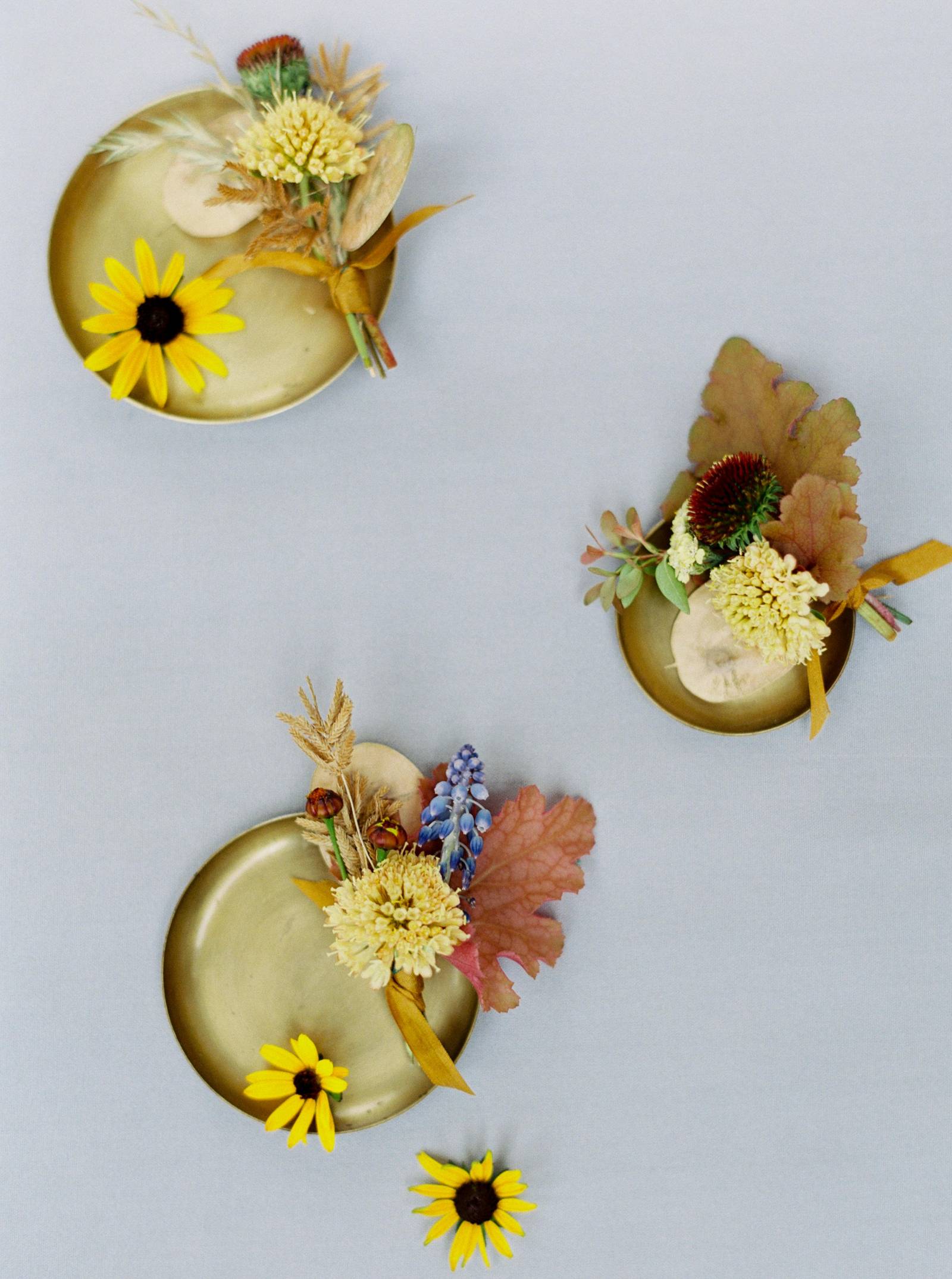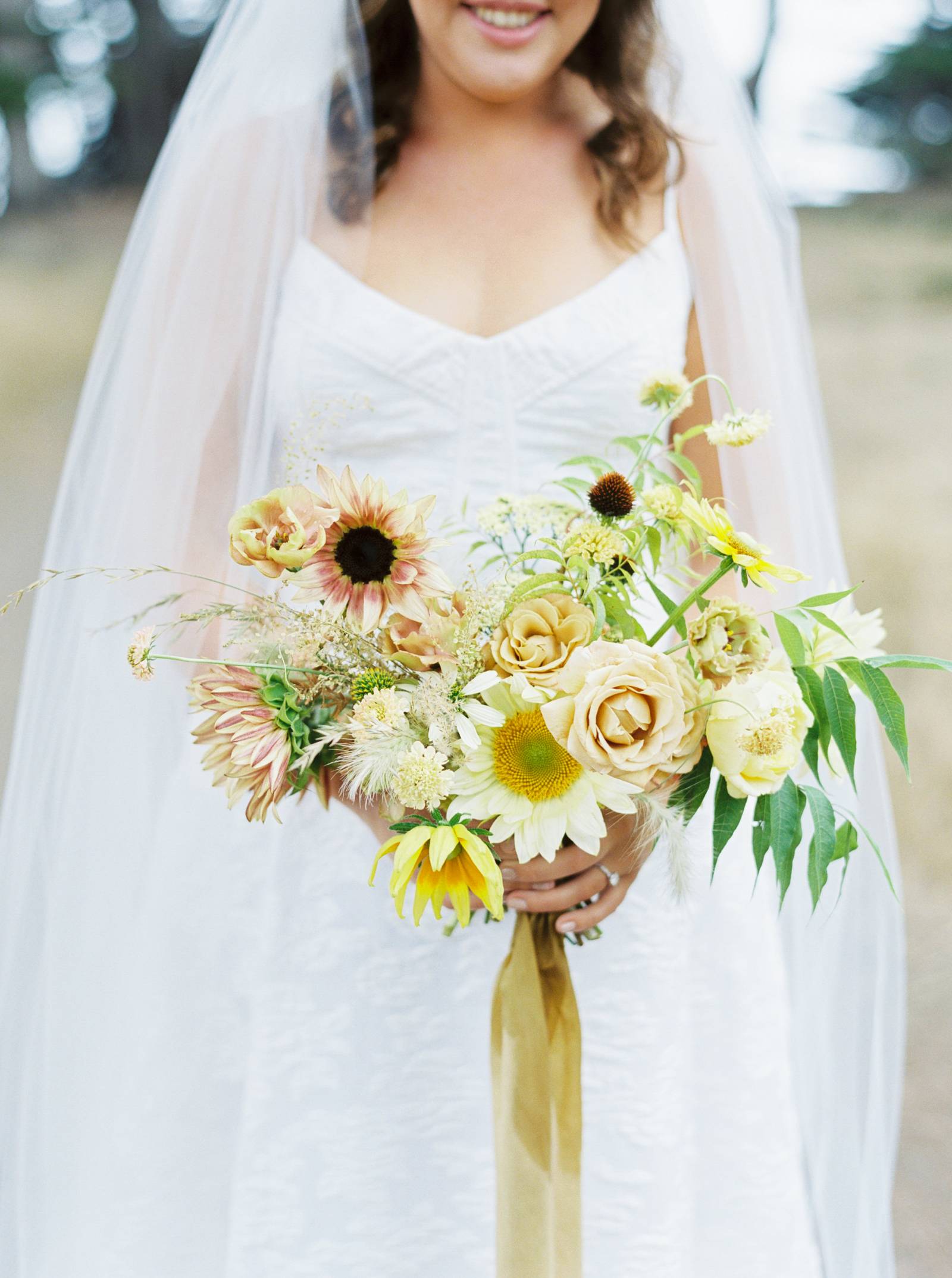 TELL US ABOUT FINDING YOUR WEDDING DRESS: The dress I chose was one of the very first that I tried on! I went dress shopping with my mom, my aunt, and one of my bridesmaids. As soon as we walked into Jin Wang, it was the first dress that we saw. After going to one other shop, I knew I had to go back and buy that first dress I saw.
DESCRIBE YOUR WEDDING FLOWERS: Flowers were a very important element to us - and very personal. Tim's cousin owns Laura's Floras, so of course we asked her to do our wedding. We opted for lots of shades of yellow, including sunflowers (my favourite flower), and lots of greenery. We had flowers lining our ceremony aisle and a pergola completely covered in greenery and flowers.
FAVOURITE DETAIL OF THE DAY: The pergola for our ceremony. I knew it would turn out beautifully, but when I stepped out and saw it for the first time walking down the aisle, it took my breath away. It was so much better than I had even hoped, and it really felt like "me."
WHAT ADVICE WOULD YOU GIVE OUT TO A COUPLE PLANNING THEIR WEDDING? Spend time at the beginning of the wedding planning process thinking about how you want the day to feel for you and your guests - and then make sure that your location, vendors, decor, and other event details contribute to that feeling.
MOST MEMORABLE MOMENT? There were so many great moments throughout the day, but we'll always remember our first look at nearby Moss Beach State Park. After all the excitement and anticipation of the morning, it was amazing (and calming) to finally see each other - and to know that the wedding was finally starting!
ANY OTHER DETAILS THAT HELP TELL THE STORY OF YOUR DAY? We really wanted to incorporate our families into our ceremony as much as possible. Our five nieces and nephews served as the flower girls and ring bearers, Tim's sister-in-law officiated the wedding, and my dad played and sang our recessional song.
TELL US A LITTLE ABOUT YOUR HONEYMOON: We spent three weeks in Botswana, South Africa, and Mozambique. Our trip included two safaris, a stop in Cape Town and the nearby wine country, and a relaxing week on an island. It was an incredible trip!
IS THERE ANYTHING YOU WOULD CHANGE OR DO DIFFERENTLY? We were so happy with how everything went for our wedding ceremony and reception - the only thing we'd do differently is order more cookies!