After getting engaged in the Bahamas, Emily & Jeremy returned for their gorgeous beachside wedding at the OCEAN VIEW CLUB and had ANA LUI capture their day in her usual beautiful fashion. The team at LITTLE ISLAND DESIGN helped them plan a celebration with scrumptious food, a chic hotel, and most importantly their friends and family. "They welcomed our english bulldog, Ramona, and she had an absolute blast with all of their dogs. They made our wedding seamless and truly the best day ever."
HOW DID YOU MEET? We met in 2013, purely platonic at first. We became neighbours, and I was a kindergarten teacher and was teaching Jeremy's nephew at the time. We would see each other around and remained friendly. More so after each of our relationships fizzled. We began spending one-on-one time together and realised what a special connection we'd found in each other.
TELL US ABOUT YOUR PROPOSAL: In May we took a boat trip to the Bahamas with Jeremy's family. The first night we arrived we decided to head to the Dunmore for cocktails at sunset. We were taking pictures and he got down on one knee. It was the best and most romantic moment! Lots of happy tears and celebrating.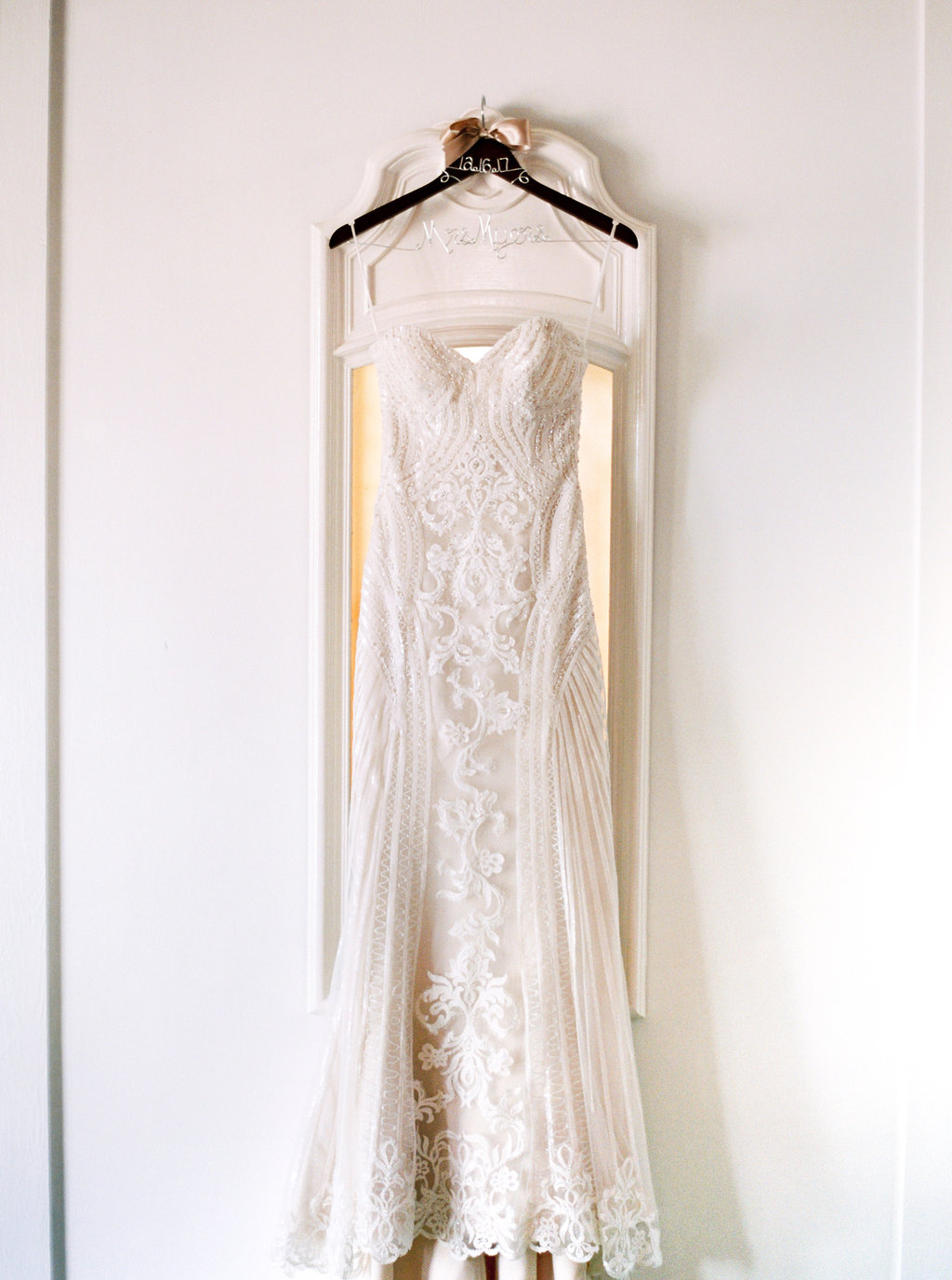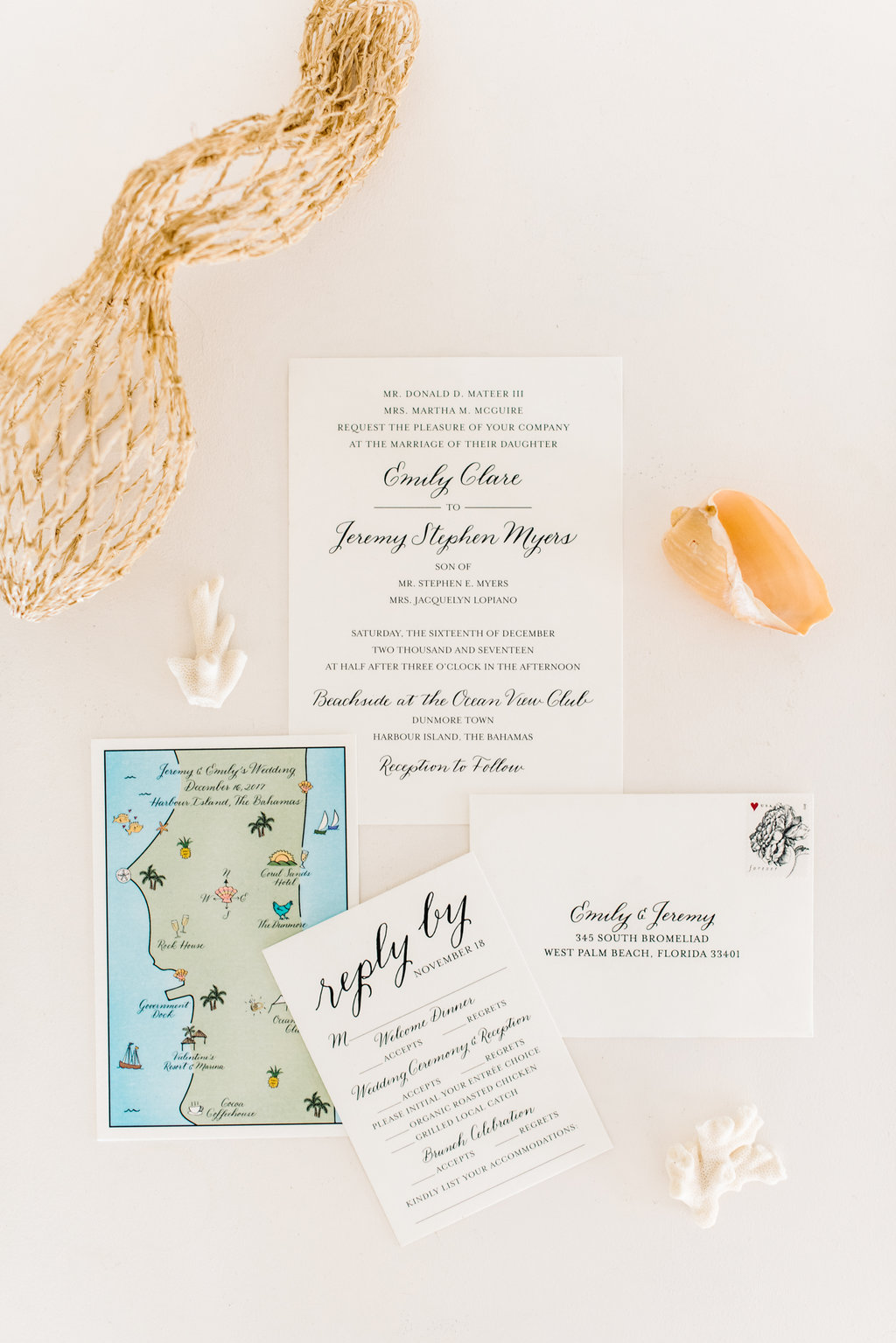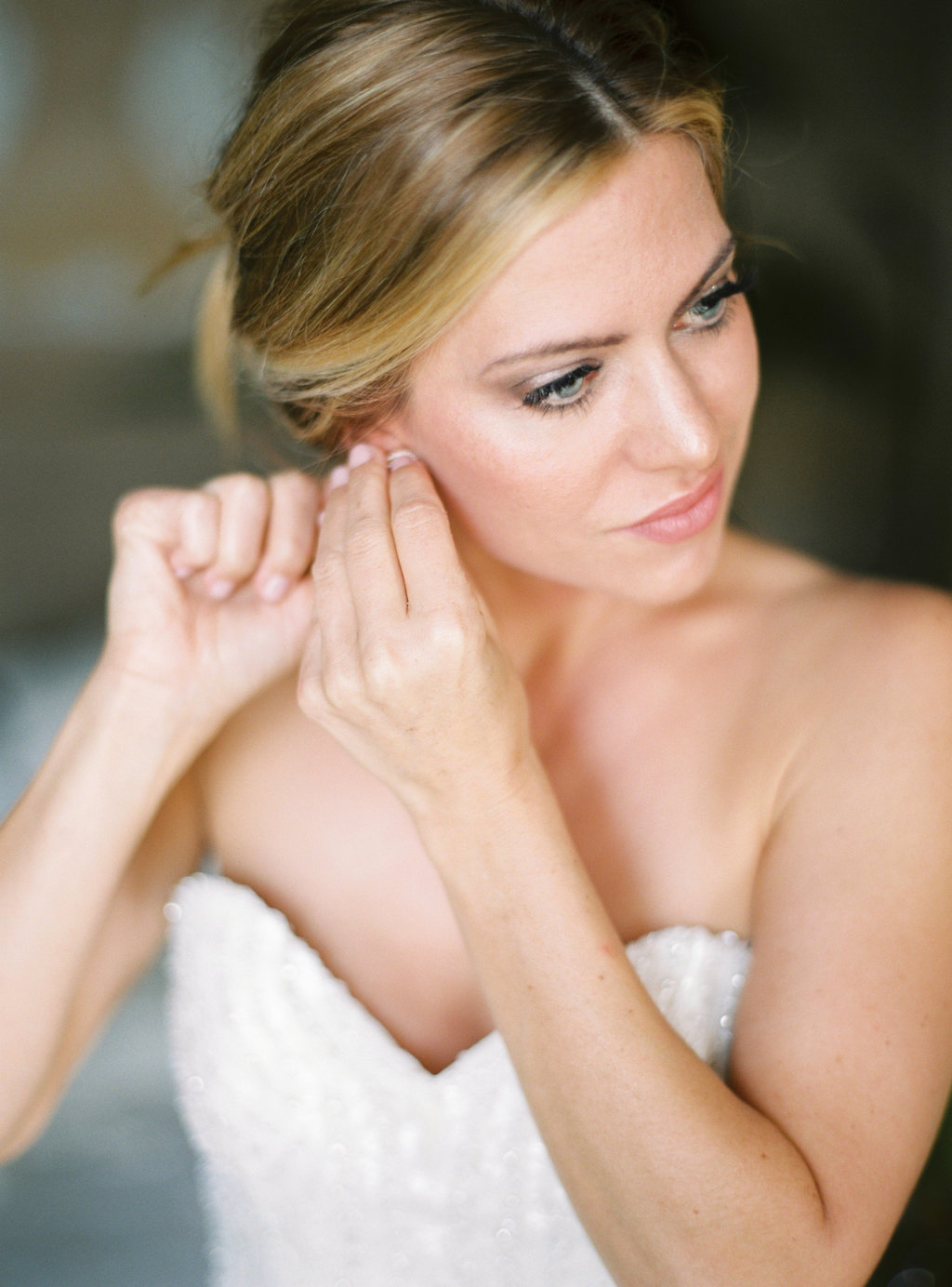 ANY DIY ELEMENTS? I did my own makeup and hair. I also designed my invitations. I loved the idea of having a custom map of the island with points of interest so our guests could get a feel for the island prior to their arrival. Thanks to Alyssa and Laura, at Laura Hooper Calligraphy. Swoon.
DESCRIBE YOUR WEDDING FLOWERS: Little Island Details took care of it all. I think they had them imported from Nassau. I just sent photos and they appeared. Magic.

FAVOURITE DETAIL OF THE DAY: Definitely having everyone that we love there all together. It was the best day of our lives.
WHAT ADVICE WOULD YOU GIVE OUT TO A COUPLE PLANNING THEIR WEDDING? Make sure you get help from your planner / venue coordinator.
ANY OTHER DETAILS THAT HELP TELL THE STORY OF YOUR DAY? I really wanted a violinist to perform during the ceremony. They sought out Cameron from the big island, and he played 'Canon in D' while my dad and I walked down the aisle. Also, Rocky & Ersley played during the ceremony and cocktail hour. They are awesome! We had some special requests-not your traditional songs, and they happily agreed to learn them, and quickly. For Jeremy's entrance they played 'I wanna grow old with you-Adam Sandler,' our mom's walked to 'You are the sunshine in my life'-Stevie Wonder, the flower girls-'Ever Be'-Aaron Shust, and my brothers and our dog, Ramona walked to 'You've got a friend in me'-Randy Newman. We also had a band (123 band) during the reception. They were amazing. As a surprise for our guests, I did a quick change and we re-entered through the luminary path to the dance floor followed by a Junkanoo parade.