I always feel that having your wedding at a family property is such a special touch... it will forever hold those lovely memories whenever you visit. Whilst from different ends of the country, both Hannah & Will's families had a bach (holiday home) in Taupo, central New Zealand. Coincidently those homes were only minutes away from each other so when deciding upon a wedding venue it was the perfect middle ground option, and would mean that their respective families would feel at home. Nothing suited them more than Will's parents home and they followed it up with the day after gathering at Hannah's family home... all in all making their wedding a very personal experience. These beautiful images by CANDACE BERRY PHOTOGRAPHY convey the relaxed and family focused nature of the day. Flowers played a huge part in the day, from being featured on all the wedding stationery, the maid of honour's dress and an abundance of wild flowers specially planted on the section. Candace wore a stunning gown from Australian bridal designer KAREN WILLIS HOLMES.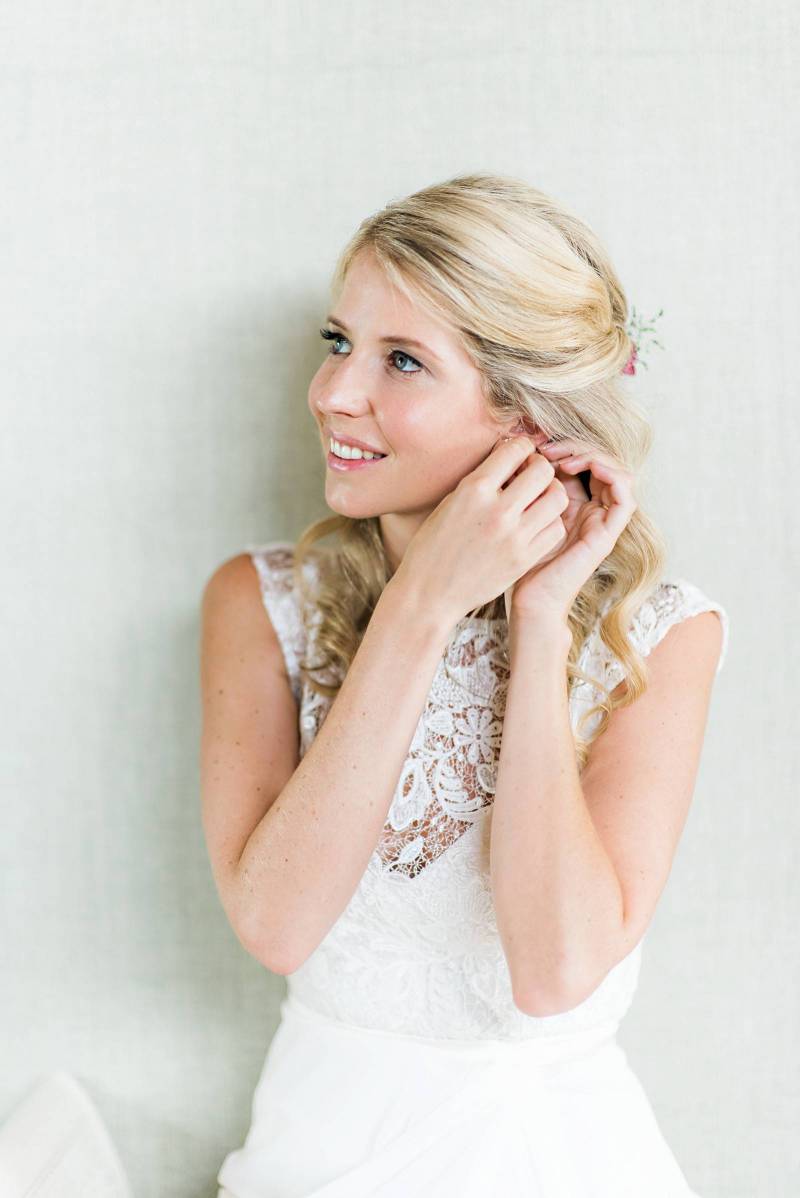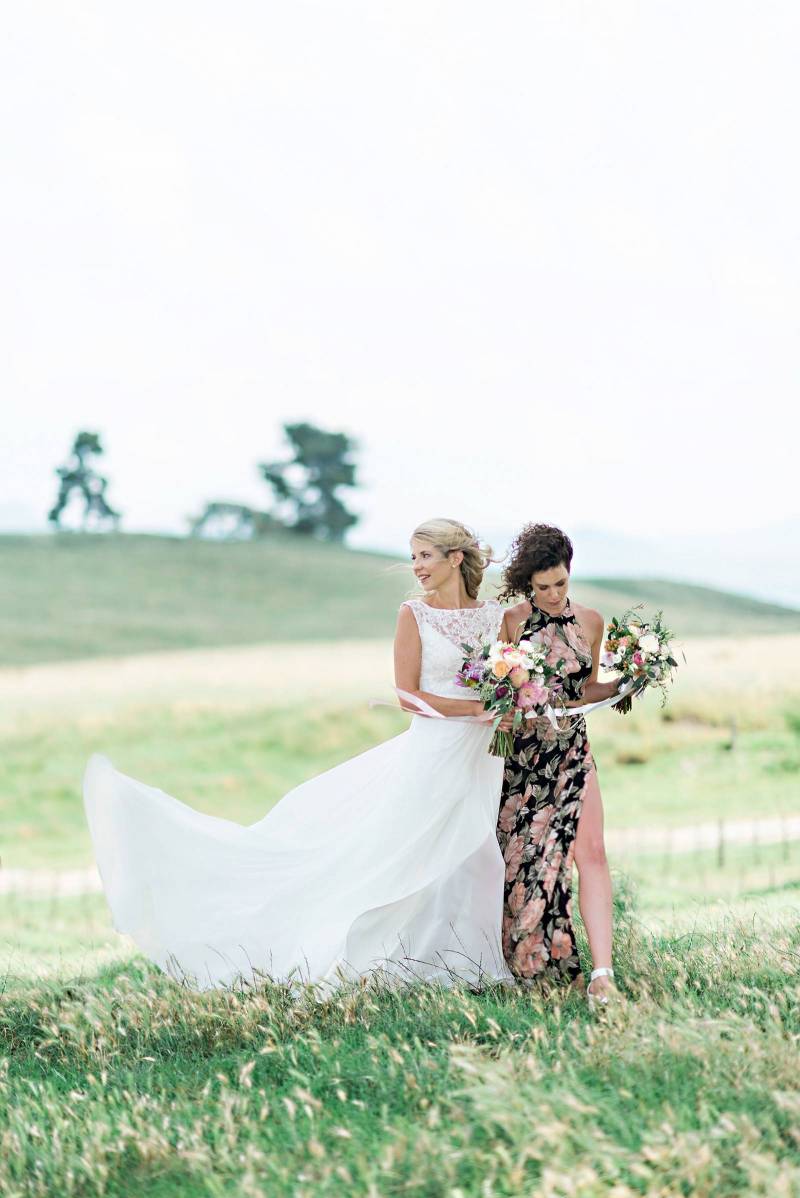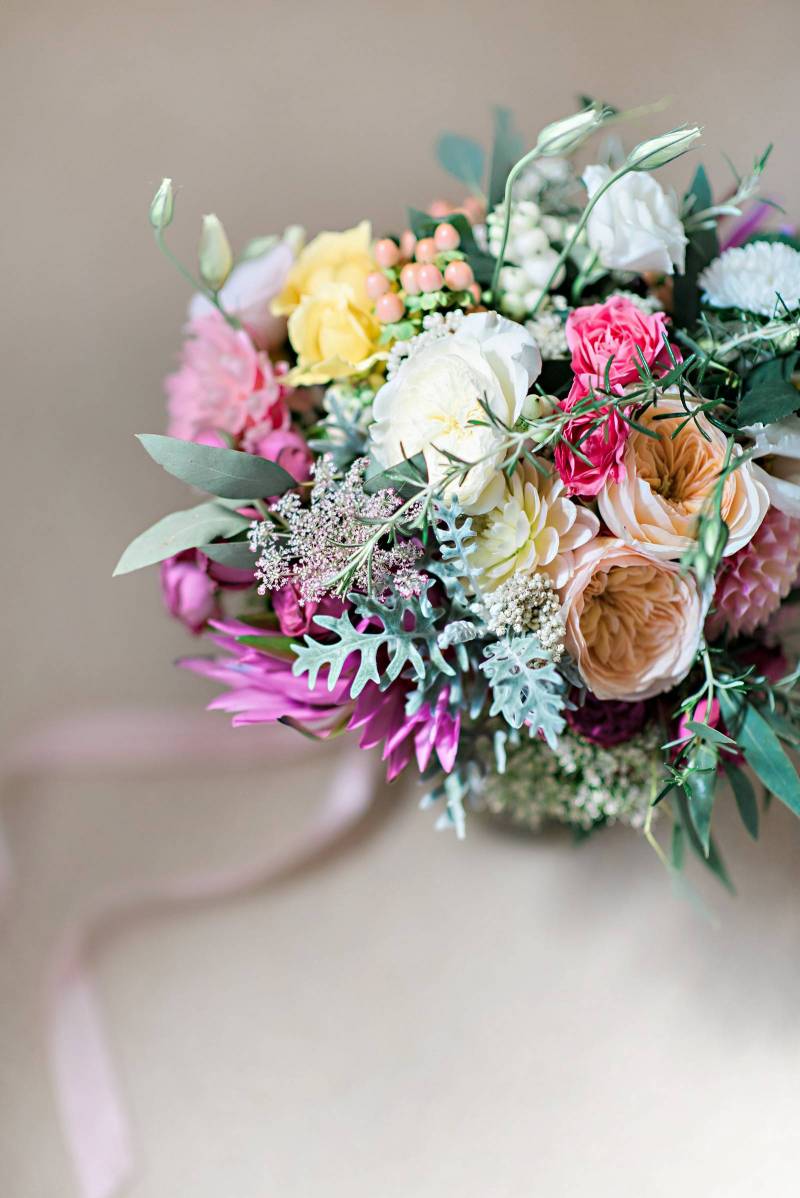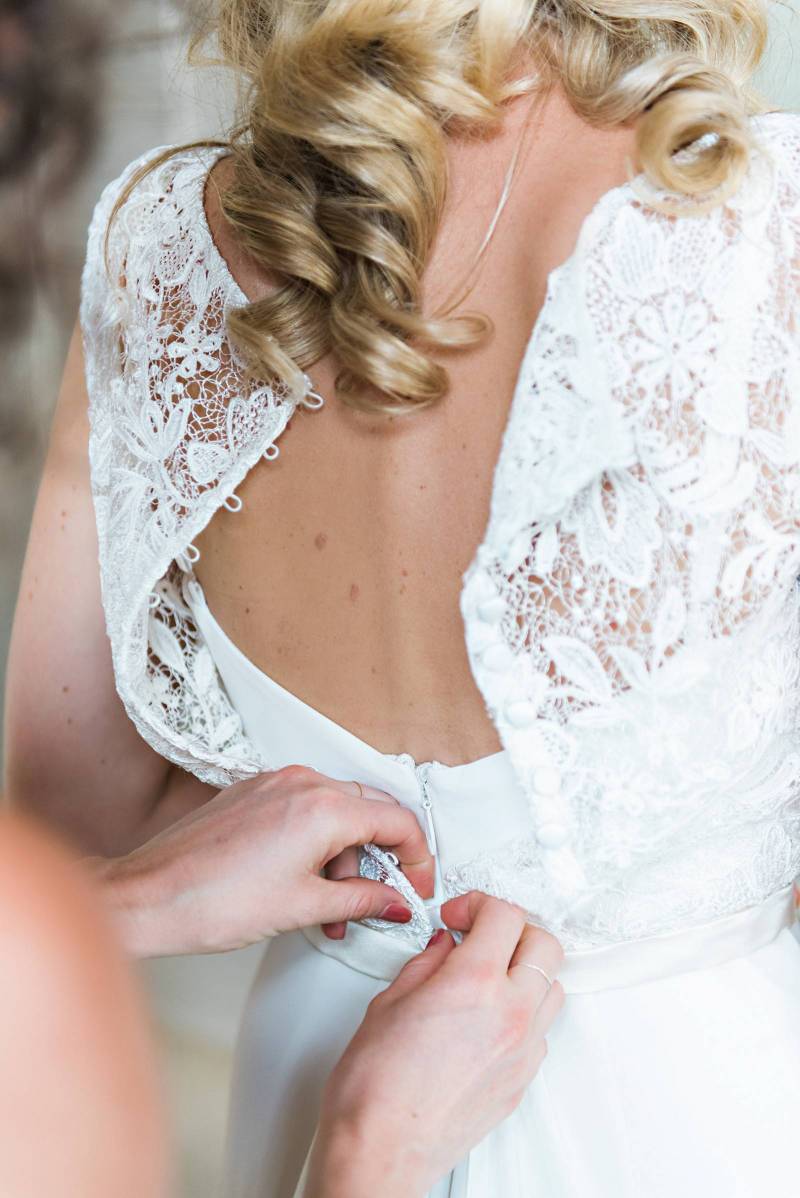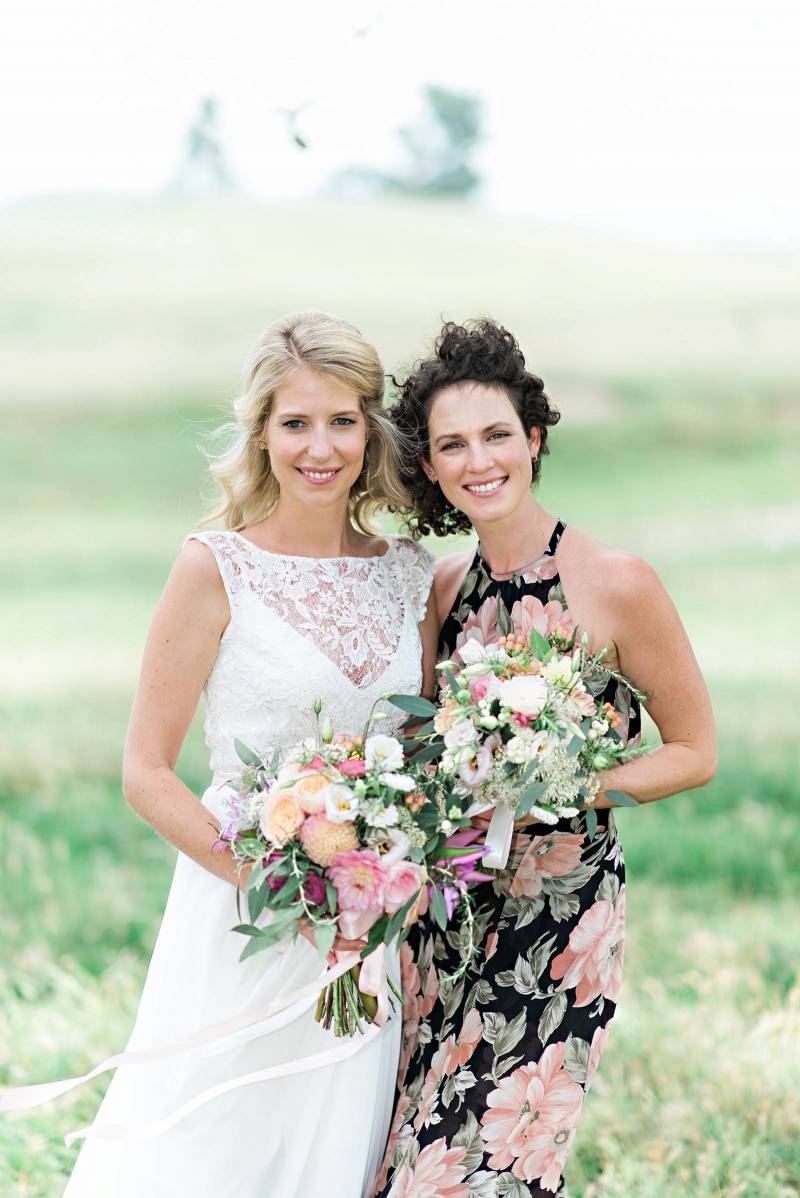 HOW DID YOU MEET? TELL US ABOUT YOUR PROPOSAL: We first met in a bar in New Zealand. A mutual friend introduced us. We started dating a few months later and within a few months we travelled to South America together and then moved to the UK where we lived for the next five years. One weekend when we were living in London, Will surprised me with a romantic trip to Windsor, he gave me only five minutes warning to pack my things! In Windsor we went for a walk to Snow Hill which has a beautiful view of Windsor Castle and that's where he proposed. We then stayed overnight in a classic English country spa hotel and had the most extravagant breakfast in bed the next day.
TELL US ABOUT FINDING YOUR WEDDING DRESS: We had just moved to Sydney from London - and we are from New Zealand - so I didn't have my Mum or my best friends in town to do the search with and get their opinions on style. I wasn't working for the first few weeks we were here so it was my mission to tick that off the list. I went around several bridal boutiques in Sydney trying on lots of different dresses with the sales assistants doing their best to give me their opinion. It was difficult not having someone with me who knew me, knew my style and the kind of look I was going for with the wedding as many dresses felt to formal for the vision I had in mind. When I tried on the Karen Willis Holmes dress it just felt right, I liked the floatyness of the skirt and train and it felt right for the occasion. The sales assistants skyped my Mum from the bridal boutique so I could show her the dress and get her final approval and that was that.
ANY DIY ELEMENTS? So many! Probably too many.
- The lawn we got married on was an empty section. Will's parents spent the best part of a year smartening it up, growing the grass long so we could mow a winding path down the middle as the aisle and planting wild flowers around the edges that bloomed perfectly on time.
- All of the foliage in the ceremony marquee was a last minute addition when we saw the state of the marquee (it was filthy) so we chopped a heap of foliage out of the magnolia trees in the driveway and strung it all up to take the attention away!
- The napkins were just square pieces of fabric I made with Will's Mum one afternoon over Christmas. I bought some soft cotton fabric and we just tore them into the right size to use as napkins.
- The table names and place settings were all illustrated by my talented friend Sam Lewis. Each table we named after a flower (daisy, dahlia, peony, lilac, orchid, etc) and then we named the bridal table 'summer bouquet' and the illustration was double the size and a big beautiful bouquet of flowers. I loved it. I've kept them all to be framed one day.
- The 'Lets Dance' balloons were a bit of a challenge on the day and a few friends had to step in to help the morning of the wedding and do a few runs to the hire shop as they kept running out of helium and popping letters. Fortunately I bought two of each for exactly that reason.
- The menus I printed at work one day and then hid in the stationery room cutting them all up.
- All the signage was made by my Dad. He did a great job.
- My Mum and cousins prepared all the rose petals and lavender to be thrown out after the ceremony.
DESCRIBE YOUR WEDDING FLOWERS: My wedding flowers were beautiful. They were just the right mix of colourful and wild. I changed my mind so many times on the colour scheme but in the end it was a bit of everything and I thought they were perfect. My bouquet was so stunning and interesting from every angle. We were serving feasting platters for the main food as opposed to plated courses so I didn't bother with flowers on the tables as they would have been in the way which is why the marquee was kept very simple just using olive leaves.

FAVOURITE DETAIL OF THE DAY: The secret mojito bar we hid in the garden down a little path. Except I never made it there myself as was too busy chatting to everyone!
WHAT ADVICE WOULD YOU GIVE OUT TO A COUPLE PLANNING THEIR WEDDING? 1.Delegate. Many friends and family want to help out so if they're volunteering, delegate jobs as much as possible. One less thing for you to do.
2. Make decisions! There are so many decisions to make and so much inspiration out there it's easy to get carried away in the details such as what style cake should you get, what colour should the flowers be, what the bridesmaids are going to wear. I found I could spend so much time on 'wedmin' but not actually achieve anything. My advice is do your research first, then start making decisions and ticking things off the list.
MOST MEMORABLE MOMENT? How can I pick just one! There were so many special moments, from our first look, to walking down the aisle with my dad, saying our vows in front of all our nearest and dearest and nailing our wedding dance after just 2 lessons a week before the wedding.
ANY OTHER DETAILS THAT HELP TELL THE STORY OF YOUR DAY? I have a lot of very talented friends who helped me with the decor. My friend Alice Vine illustrated and designed our wedding invitations, my friend Sam Lewis illustrated all of the table name flowers and place settings. For my jewellery, my blue sapphire ring was my Mums which she had given me years ago so was very special and I borrowed some beautiful diamond earrings from my Mother in law. Our wedding bands were also made by our very good friends from NAVEYA & SLOANE.