Great weather, delicious food, and good wine was the perfect excuse for Irish couple Kerri & Stephen to bring their guests to the Algarve in Portugal's south, for a weekend that I'm sure they - or their guests - will never forget! Our friends, the very talented BRANCOPRATA captured this beautiful celebration with these exquisite photos. We are smitten with Kerri's elegant bridal look with a modern gown by JOHANNA JOHNSON finished off with a stunning lace capelet from JENNY PACKHAM. The couple wanted a low-key affair; relaxed and laid-back but also beautiful. "We have been to weddings abroad and they are always the most fun! CASO DO LAGO is an amazing restaurant and the food is incredible and the staff are top class, I can't wait to go back and enjoy our wedding meal all over again!"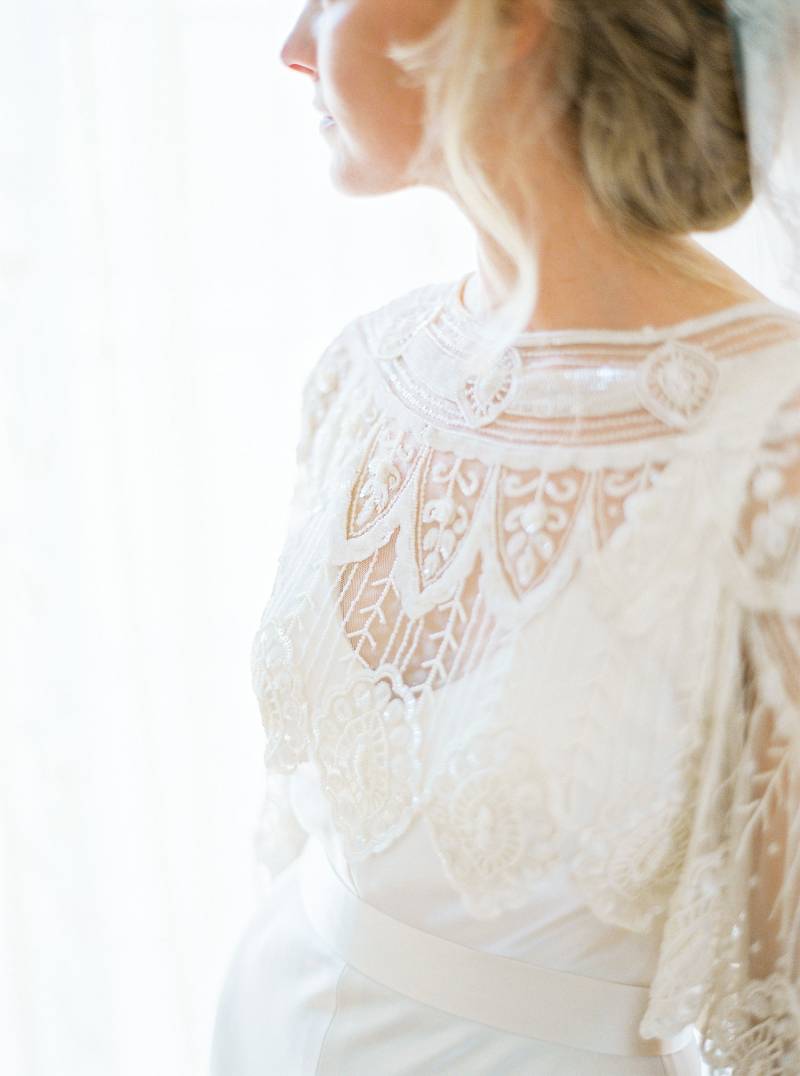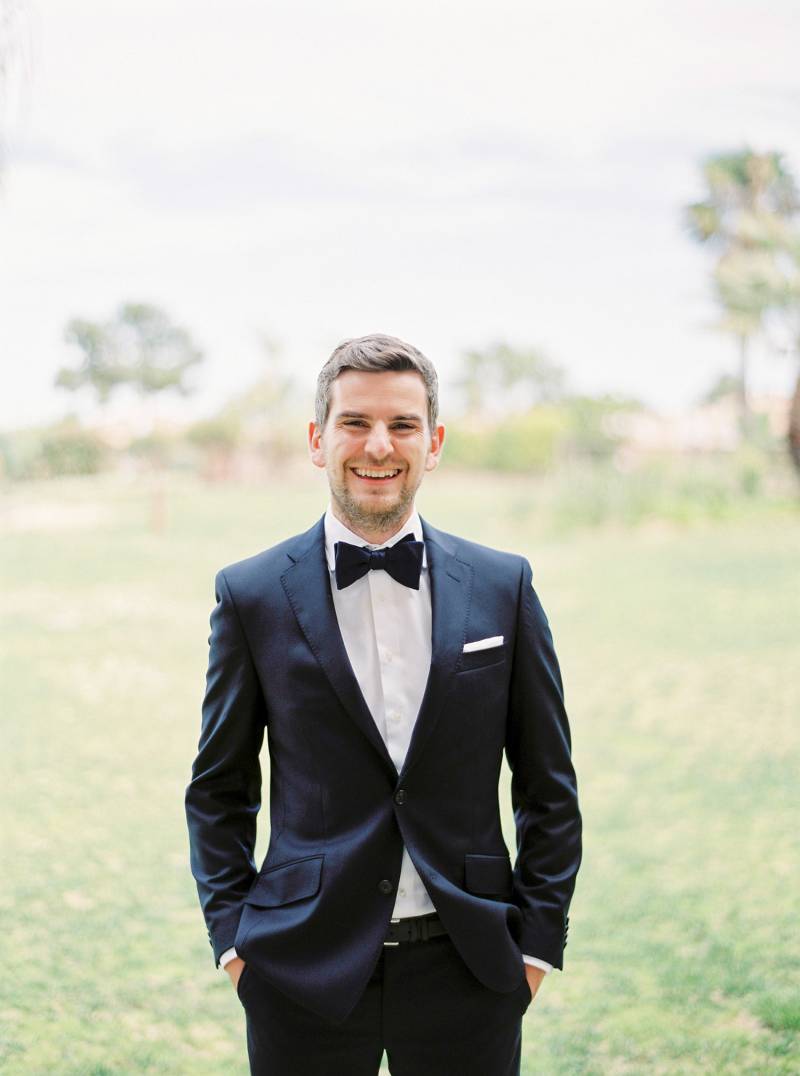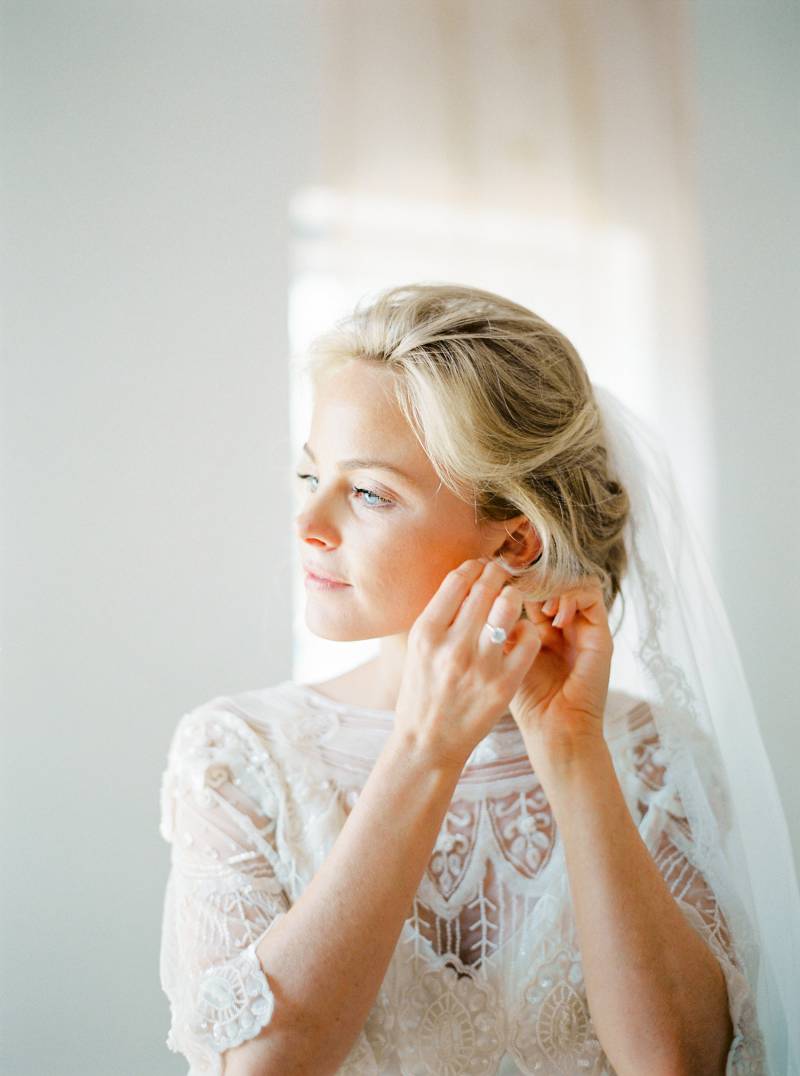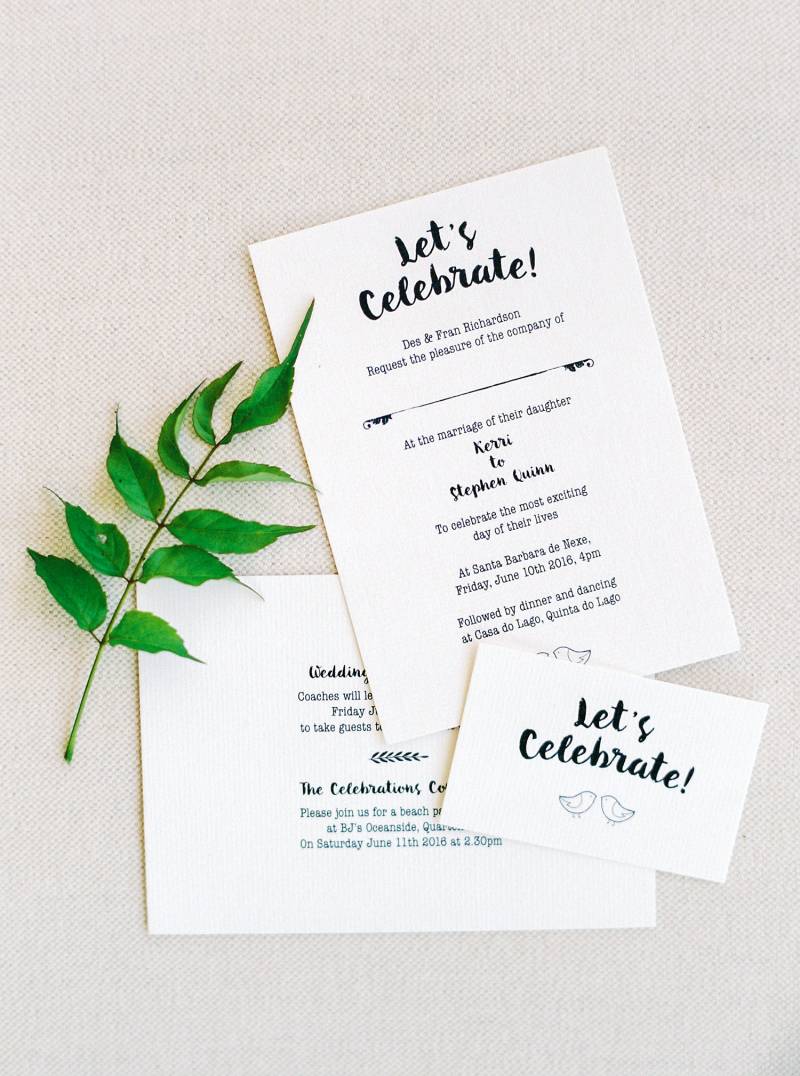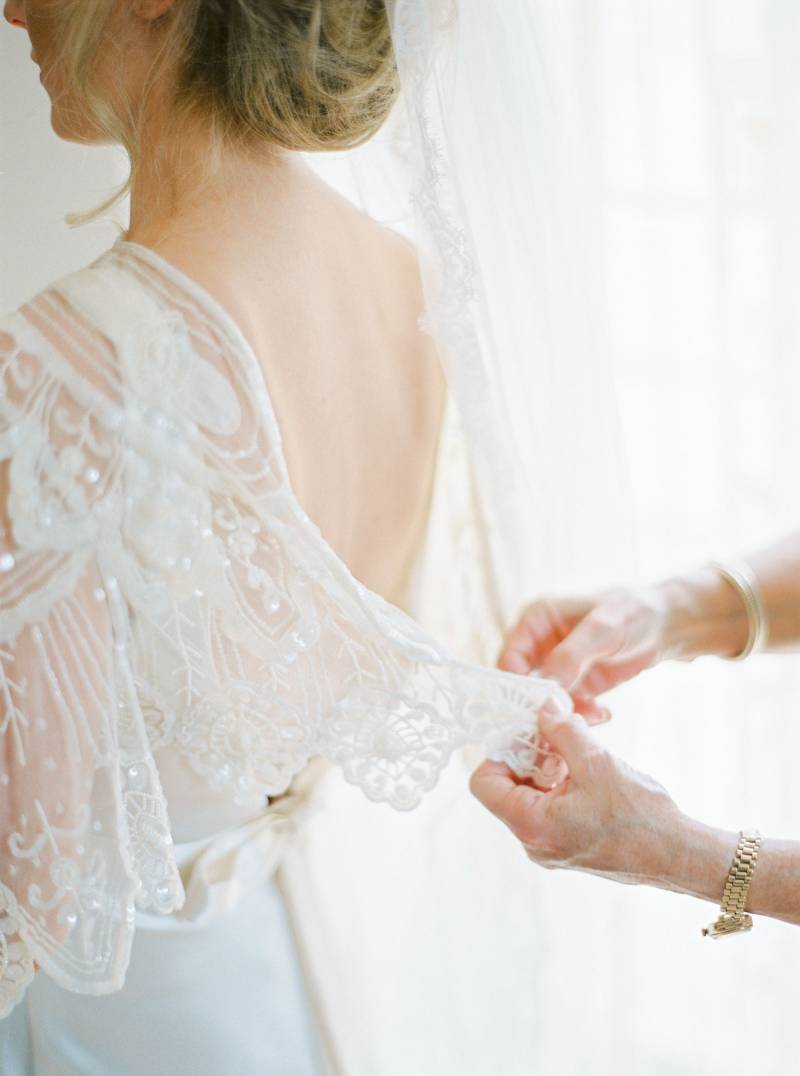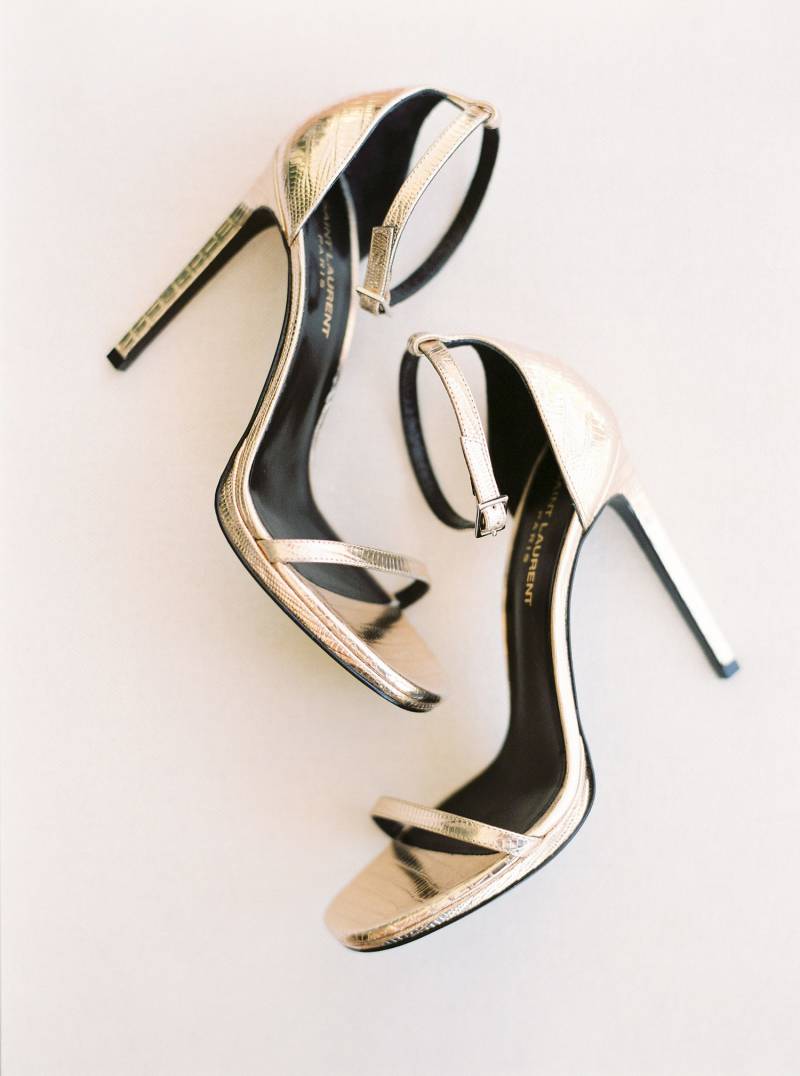 HOW DID YOU MEET? We met a long time ago! Over ten years! We were friends to begin with! We met when Stephen was working as a Bar man and Kerri ordered a drink!!
TELL US ABOUT YOUR PROPOSAL: The proposal was everything I (Kerri) wanted, it was very relaxed & private. I was completely unaware! It was a Thursday, we were due to fly to New York on the Friday morning and then onto Turks & Caicos. I was out for dinner with my parents and came back to the apartment where Stephen was, he asked me to come into the bedroom where he was sitting. His mum has passed away in 2012 and he began talking about the last time he spoke to her. He said he was sitting with her in the hospital where she had been in a coma for a few days. He was chatting away to her as he had been told she could hear him. He decided to tell his mum that after almost ten years together he was going to ask me to marry him! With that, Stephen's mum Evelyn woke up and asked him 'when are you going to tell her', then unfortunately Evelyn closed her eyes and that was the last time he spoke to his mum. Stephen was telling me this story for the very first time, he then produced an ring that he had borrowed from my mum Fran. I said yes obviously. Stephen had secretly told my family, who were waiting for us in my family home where we had champagne and lots of celebrations. I didn't believe it was happening! It was amazing to have Evelyn a part of our engagement as she was such a big part of both our lives. We then flew off the next morning on our engagement-moon where I picked my beautiful engagement ring in Hanikens in New York.
DESCRIBE YOUR WEDDING FLOWERS: All white!! I was very particular about this!! I wanted simple, classy and yet cool at the same time. I like this consistency and not too much colour to his mum.
TELL US ABOUT FINDING YOUR WEDDING DRESS: Oh the dress! This was the easy part!! I brought my mum as she is my best friend and I totally trust her judgement. We went shopping in Dublin and London, where we tried on approximately 20 dresses even though I knew I found my dress in the first shop, it was the second one I put on!! I tried on some ridiculously big dresses just for the fun of it! My beautiful bridesmaid Jeanie gave me the best advice, her sister had just gotten married, she told me to try on every dress, any shape, just to see what works best for me. I think you always have this vision and then that vision ends up not being the dress you go for. So keep an open mind! I bought the dress from Johanna Johnson and the capelet was Jenny Packham, which I wore backwards.
FAVOURITE DETAIL OF THE DAY: Everything! It all just came together so well. From the flowers in the church to the venue, to the fairy lights at night, I was just so happy to have all my loved ones under one roof! My little flower girls were just so beautiful, Ella, Jeanie & Chloe and not forgetting the ring bearer, Ben, we couldn't have done it without him!
WHAT ADVICE WOULD YOU GIVE OUT TO A COUPLE PLANNING THEIR WEDDING? Enjoy every second, it goes by so quickly, don't sweat the small things, everything will work out. And get a wedding planner!! Karina Sousa from Algarve Wedding Planners, we could not have done this without her!
MOST MEMORABLE MOMENT? Driving back to Caso Do Lago with Stephen after getting our photos taken, it was just the two of us and we were just married, happy and content, about to have the party of a lifetime...
ANY OTHER DETAILS THAT HELP TELL THE STORY OF YOUR DAY? My (Kerri) family were incredible, my mum Fran and my Dad Des, they gave us the opportunity to go to Portugal and throw this party. Our family and friends mean everything to us, the fact that they flew to Portugal to spend the weekend with us, celebrating with us, was just everything. My amazing bridesmaids Amy & Jeanie and the handsome Groomsmen John & Mark, they made the day even more special.
IS THERE ANYTHING YOU WOULD CHANGE OR DO DIFFERENTLY? Nothing! Although I would make sure the driver knows what church you are getting married in, our driver was driving Dad and I to the wrong church, she didn't believe us when we told her, we were over 20 minutes late.