Getting married at the beautiful venue of RED CLIFF RANCH meant that Holly & Mike didn't need to do too much when it came to styling their day and could go with an 'au Natural' look. The gorgeous bride tells us, "I wanted to highlight the venue & its natural beauty with green meadows filled with wild white daisies & red cliffs in the background with views of the Timpanagos mountains in the distance. We also knew that we wanted to offer our guests not just a normal wedding, but an experience they would never forget, which Red Cliff Ranch offered. Also, a white donkey from the ranch (named Burrito) became a theme throughout the wedding by adding a donkey icon to any print material. Valued Magnolia Rouge Vendor, Salt Lake City wedding photographer LINDSEY STEWART captured their beautiful day.
HOW DID YOU MEET? While we went to the same university, we didn't meet until after through acquaintances right before I moved to Spain for a year. We kept in touch via online chat while I was living abroad during the Spanish siesta, and started dating once I moved back. A couple of months into the relationship, I moved from Chicago to Indianapolis for 2.5 years, which we dated throughout. And ironically enough, 1 month after we got married, I moved to New York City while he lives in Chicago.
TELL US ABOUT YOUR PROPOSAL: We love to travel so on one of our vacations, Mike brought the (then uninsured) ring to Belgium and then to Amsterdam. Our first night in Amsterdam he brought me to the Magere Brug or Skinny Bridge, which is usually lit up & very romantic, but it was unexpectedly very light out still at 8:30pm. He proposed on the bridge and to my surprise had my friends that lived in Spain there as well to celebrate the occasion.
TELL US ABOUT FINDING YOUR WEDDING DRESS: Locating the right dress was difficult, but knew I wanted it to be light & airy, and I had to be able to dance the night away in the dress! I visited about 6 locations with my mother & two sisters & sometimes my nieces as well. Everyone always had said to try on what you normally wouldn't pick out & that is what I ended up with too!
DID YOU HAVE ANY DIY ELEMENTS? The seating arrangement chart: It was a gold spray painted trellis purchased from Menard's with printed paper hung in the open space with wire. Save the Dates: we had two versions, one for guests that were more conservative. They were vintage-looking postcards. "Get your (picture of donkey) to Utah" & "Visit Utah". Invitations: we wanted to keep the occasion light-hearted so the invitations were elegant, but wording was cheeky. Print material at guests' seats at the dinner tables: menus, thank you note to guests, name tag. Scrapbook supplies for guests to add photo from the photo booth bus & leave a message instead of a guestbook. Thank you's: We waited until we received pictures back from the photographer, and we printed off 2-5 pictures of the guests themselves having fun at the wedding or full family pictures & wrote on the back of the pictures to thank them for coming.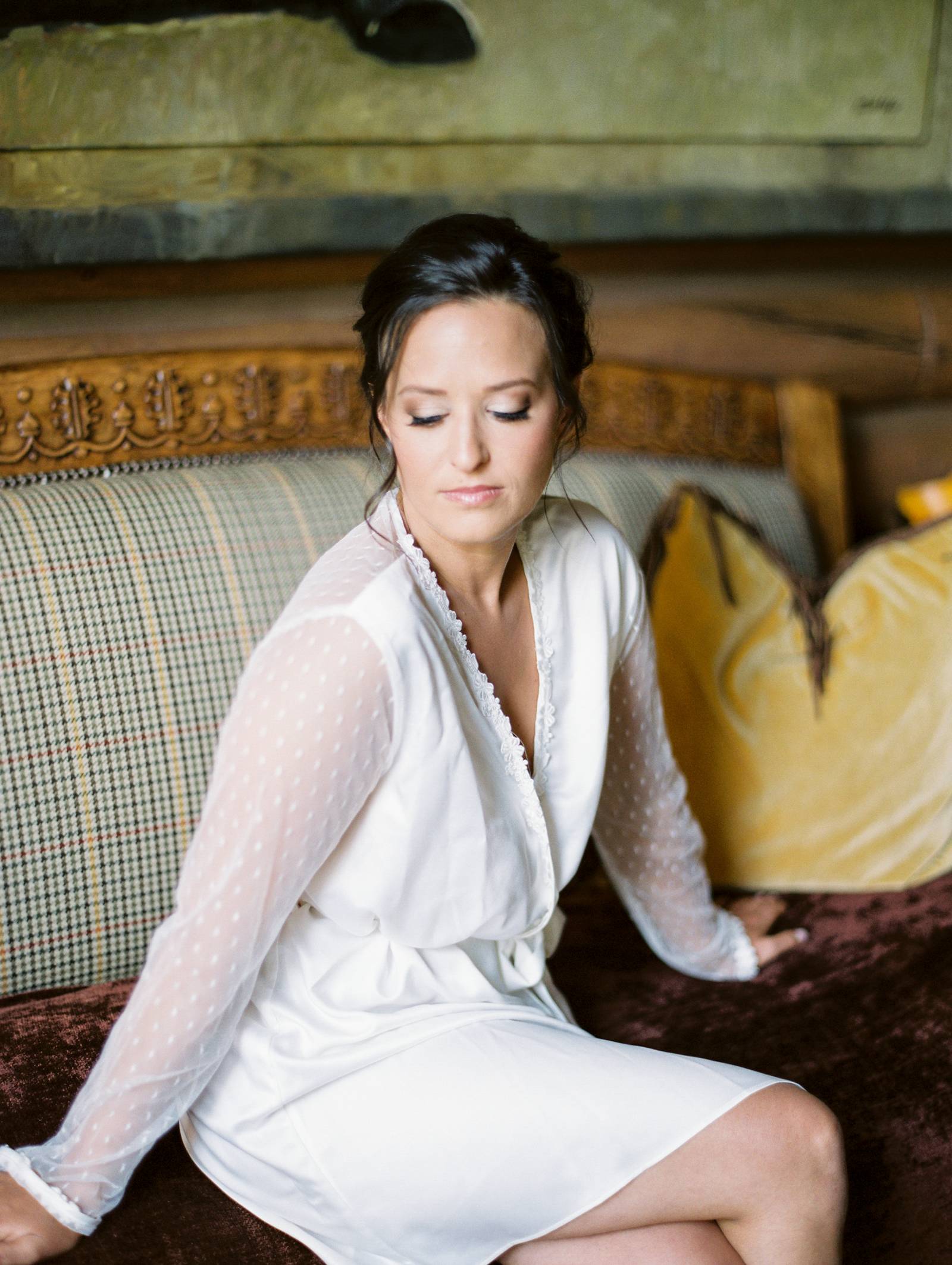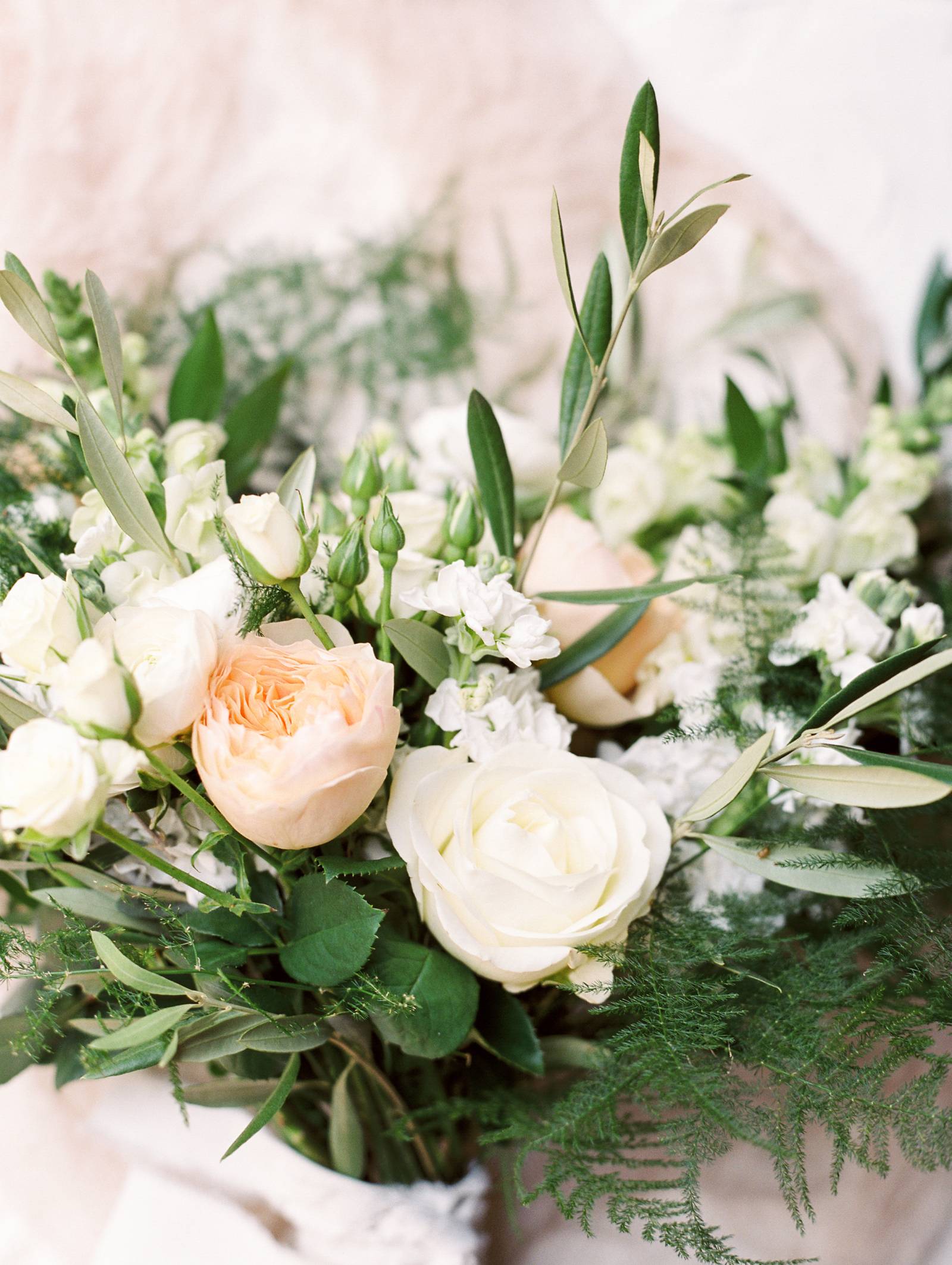 DESCRIBE YOUR WEDDING FLOWERS: The flowers were light & airy. They were mainly greenery with some white wildflowers & a touch of peach. As the venue was beautiful as it was, we wanted to keep the same colours as the surrounding & natural
FAVOURITE DETAIL OF THE DAY: It's so difficult to choose a favourite detail…I loved the photo booth bus, which was a VW bus that guests would get into for a photo op, as I'm obsessed with VW busses. The bartending company, Top Shelf Utah, were spectacular & allowed us to come into their office the week-of to develop our own cocktails which were the Jackson Old Fashioned (named after our dog) and the Chicago Collins (named after the city we are from)
WHAT ADVICE WOULD YOU GIVE OUT TO A COUPLE PLANNING THEIR WEDDING? To take the time to make the day your own. Don't be afraid to step out of the box & try a unique idea to bring out your personality to the special occasion
MOST MEMORABLE MOMENT? Mike's most memorable moment was our first look, but my most memorable moment was during the ceremony, we wrote our own vows with our friend officiating, and I said out loud to everyone, "are you sure we do the rings right now?"
ANY OTHER DETAILS THAT HELP TELL THE STORY OF YOUR DAY? At the second to last song, a massive but quick storm came through, which really ended the night with a bang!
TELL US A LITTLE ABOUT YOUR HONEYMOON: We had a minimoon directly following the wedding weekend by driving up to Grand Tetons & Yellowstone National Park where we went hiking & camping. As a wedding gift, Mike gave me a honeymoon trip to Santiago, Chile & Patagonia, which we are planning for in early March of 2019
IS THERE ANYTHING YOU WOULD CHANGE OR DO DIFFERENTLY? I would have hired a videographer & a drone to take an aerial video of the wedding ceremony & reception, but other than that, the day was absolutely perfect with thanks to the ranch owners Virginia & Von and all of the amazing vendors!
A huge thanks to Salt Lake City wedding photographer LINDSEY STEWART for sharing this beautiful wedding with us. With each story she photographs, from families to first loves, her heart is in the details. She relishes getting to know her clients in order to better capture their story. You can see more of her work in our vendor guide, and if you're a Utah bride looking for a Salt Lake City wedding photographer you should definitely check her out. Be sure to also view this Midsummer foray on Great Salt Lake.