Jackie & Andrew held a very relaxed, non-traditional, nature inspired wedding on a private property in Winnipeg. No church, no urban photos, just a big wide open landscape - exactly as they envisioned it. The fact that there were horses was icing on the cake. These stunning images by my lovely and superbly talented friend BRITTANY MAHOOD highlight the beauty of the surroundings and of their celebration. We are in love with the beautiful bouquets that FACHE FLORALS created - incorporating purple cabbage and succulents. The couple had a good friend marry them which made it all the more special.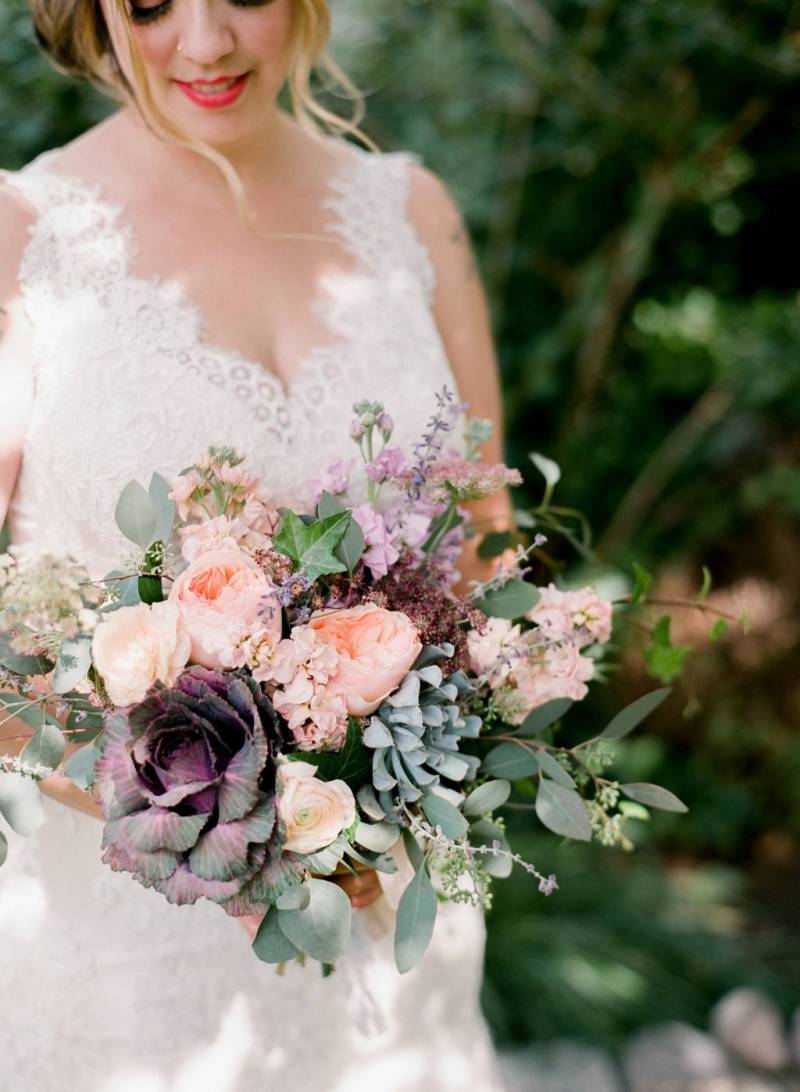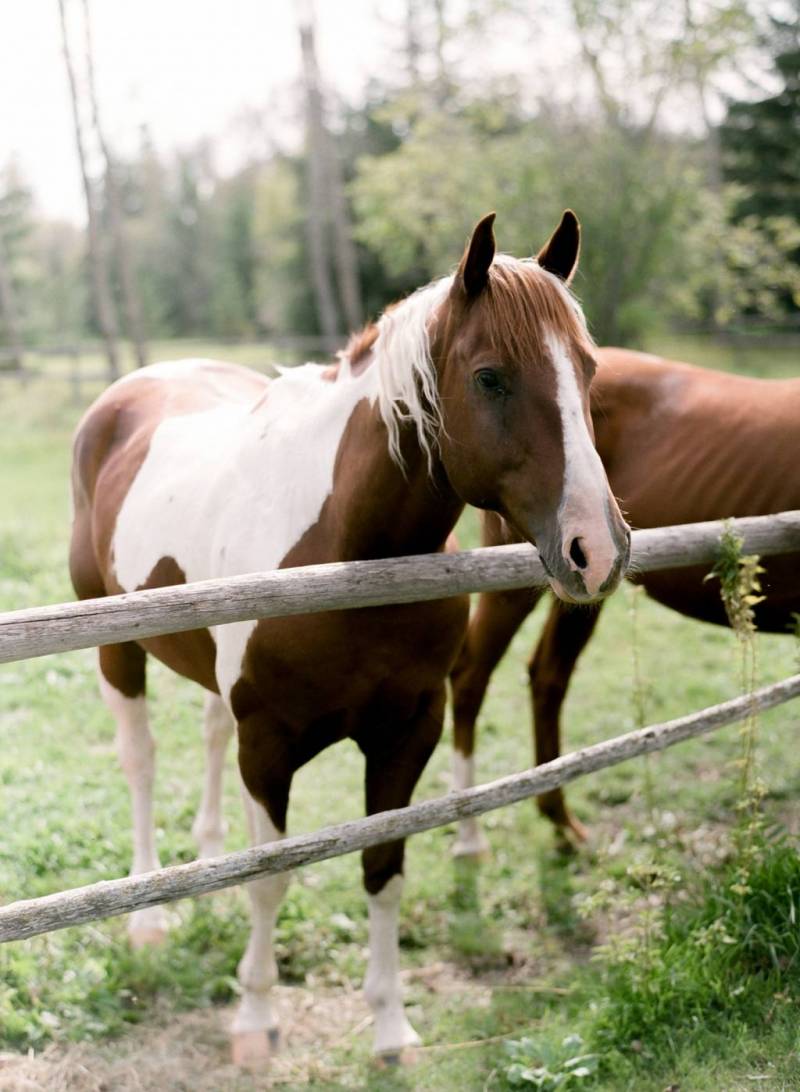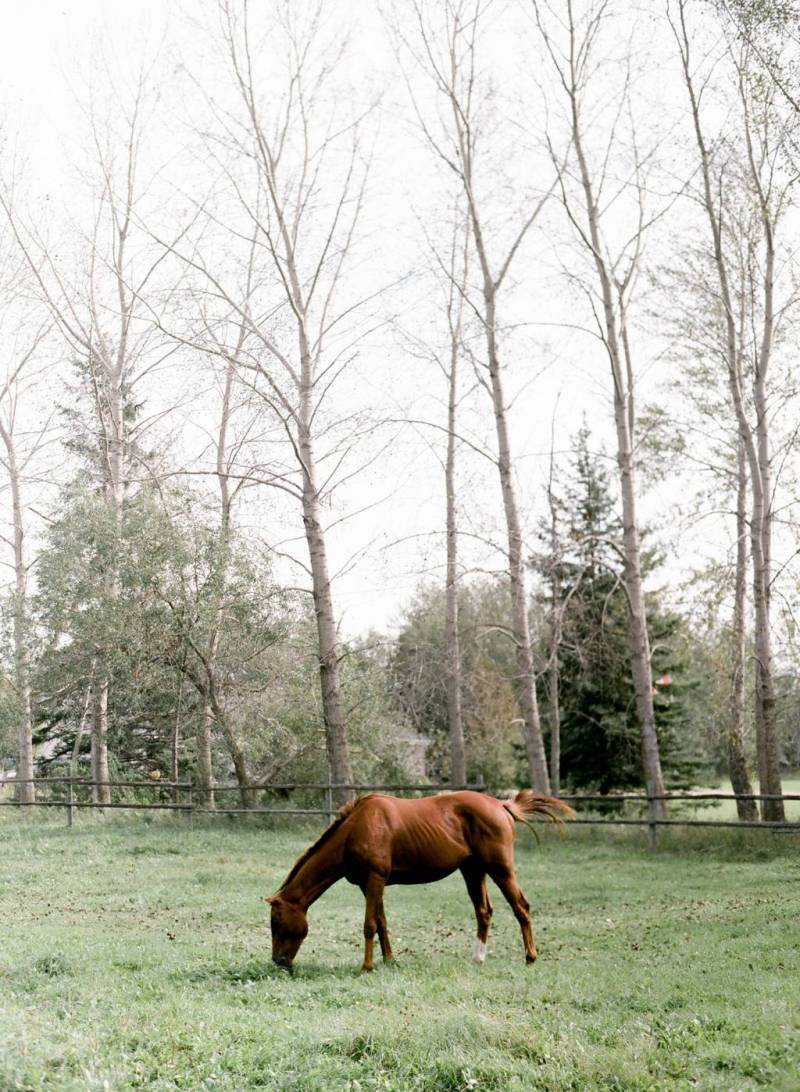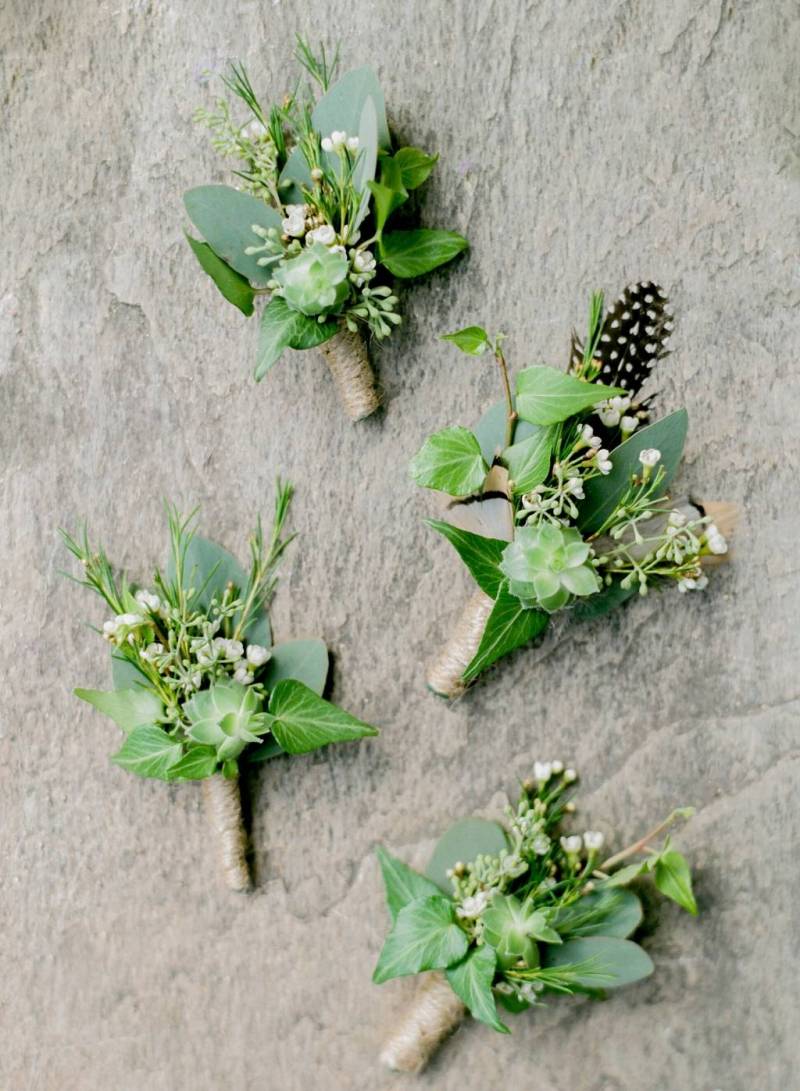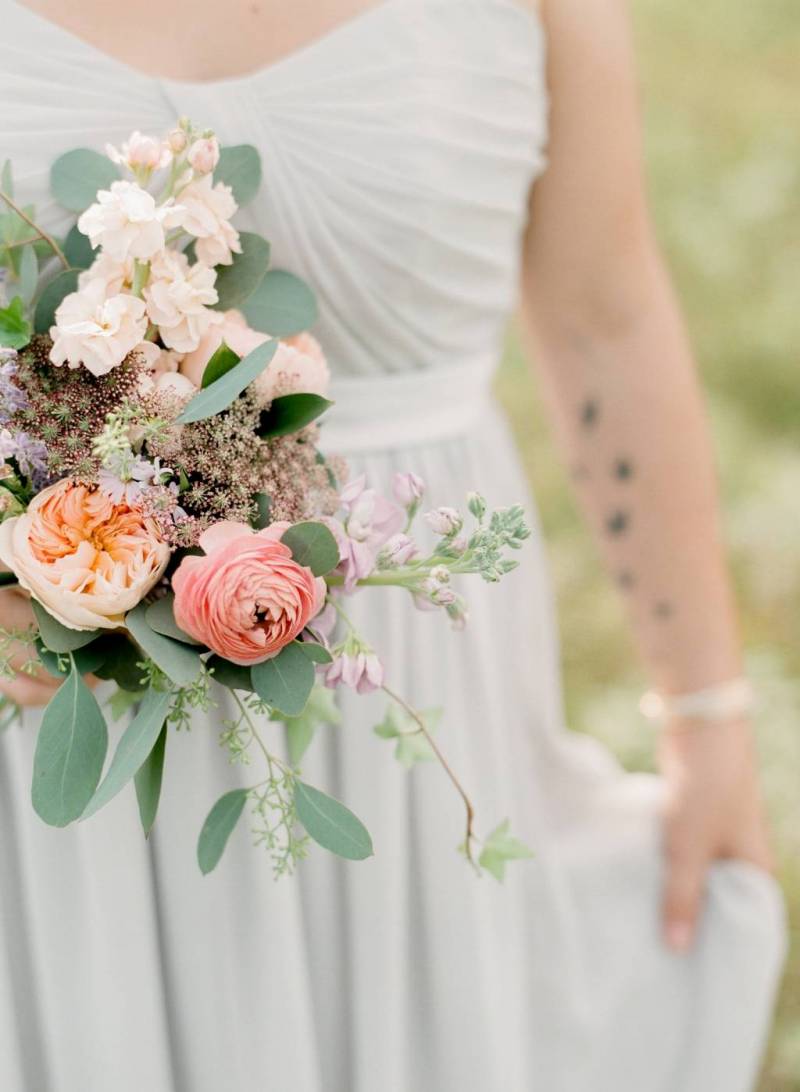 HOW DID YOU MEET? We were introduced through mutual friends and ran into each other months later while Andrew was working at a bar/live music venue. We got to talking about music and really hit it off. Our first date was homemade (by Andrew) pizza and a walk. I left and he asked me if I wanted to hang out again later the same day.
TELL US ABOUT YOUR PROPOSAL: Andrew had planned to surprise me and take me out to a big park for a walk propose. Turns out our nephew Owen had other plans, and was born the same day. We ended up going to the hospital to meet him. When we got home, Andrew poured me a glass of wine and told me that Stella, the cat wanted some attention. I picked her up and the ring was on her collar. He said he couldn't wait so he had to make a quick decision.
TELL US ABOUT FINDING YOUR WEDDING DRESS: I went with my best friend Andrea to watch her try on her wedding dress. She had made an appointment for 45 minutes and tried her dress on and was finished in 10 minutes. She asked me if I wanted to try a couple dresses on for fun, and what do you know, the second dress was the one. I wasn't even looking.
ANY DIY ELEMENTS? We pretty much did it all ourselves. I have a huge family (Jackie's side) and knew we wanted them all there, so we made most of our decor ourselves. We cut wood for centerpieces, painted them gold, collected vases at thrift stores, and Andrew sewed a LOT of banners.
DESCRIBE YOUR WEDDING FLOWERS: PERFECT. Lots of green, and texture. There was a purple cabbage and succulents in my bouquet. It was made for me.
FAVOURITE DETAIL OF THE DAY: I feel like the warm September day, with our neutral colours and the prairie setting was perfect. The lighting in the barn when the sun set was beautiful.
WHAT ADVICE WOULD YOU GIVE TO A COUPLE PLANNING THEIR WEDDING? Don't wait too long to start planning. We were so organized so we never felt pressure or stress leading up to the day. Hire a wedding planner and get the best photographer, it is SO worth it.
MOST MEMORABLE MOMENT: Meeting under the tree in our backyard to see each other for the first time before the wedding was pretty great. Also walking down the aisle and seeing the faces of everyone we love.