It was the perfect combination of history and beauty that had Ali & Peter chose OATLANDS PLANTATION in Leesburg, Virginia for their wedding. With stunning gardens to provide plenty of photo opportunities and a beautiful Inn which provided them with accommodation for the weekend it offered them everything they wanted and then some. The couple wanted a relaxed, organic and effortless appeal to their wedding that mirrored their relationship. "We wanted a lot of greenery, natural wood, with a
few bohemian and trendy accents. We chose Virginia Wedding Photographers MICHAEL & CARINA as our photographers, as their style perfectly mirrored our vision for the day, creating a dream-like and ethereal feel to our photos."

HOW DID YOU MEET? Peter and I met at a new hire orientation at American University after we both started jobs there after college. We both noticed each other then, but didn't connect until a few months later when Peter asked me on our first date. We have been together ever since!

TELL US ABOUT YOUR PROPOSAL: Because we designed my engagement ring together before the proposal, Peter had to work really hard to surprise me! I am tough to trick and Peter is notorious for spoiling surprises when it's something he's excited about so it was a challenge… to keep me from getting too suspicious, he planned a nice dinner out at a restaurant we had never been to before. When we got home, his best friend (who ended up being his best man at our wedding) had lit all of
the candles in our apartment, arranged some flowers, chocolate, and champagne Peter had bought, and hid in our bathroom to take pictures of the moment. It was perfect because it was something quiet at home just between us and I truly had no idea what he had planned!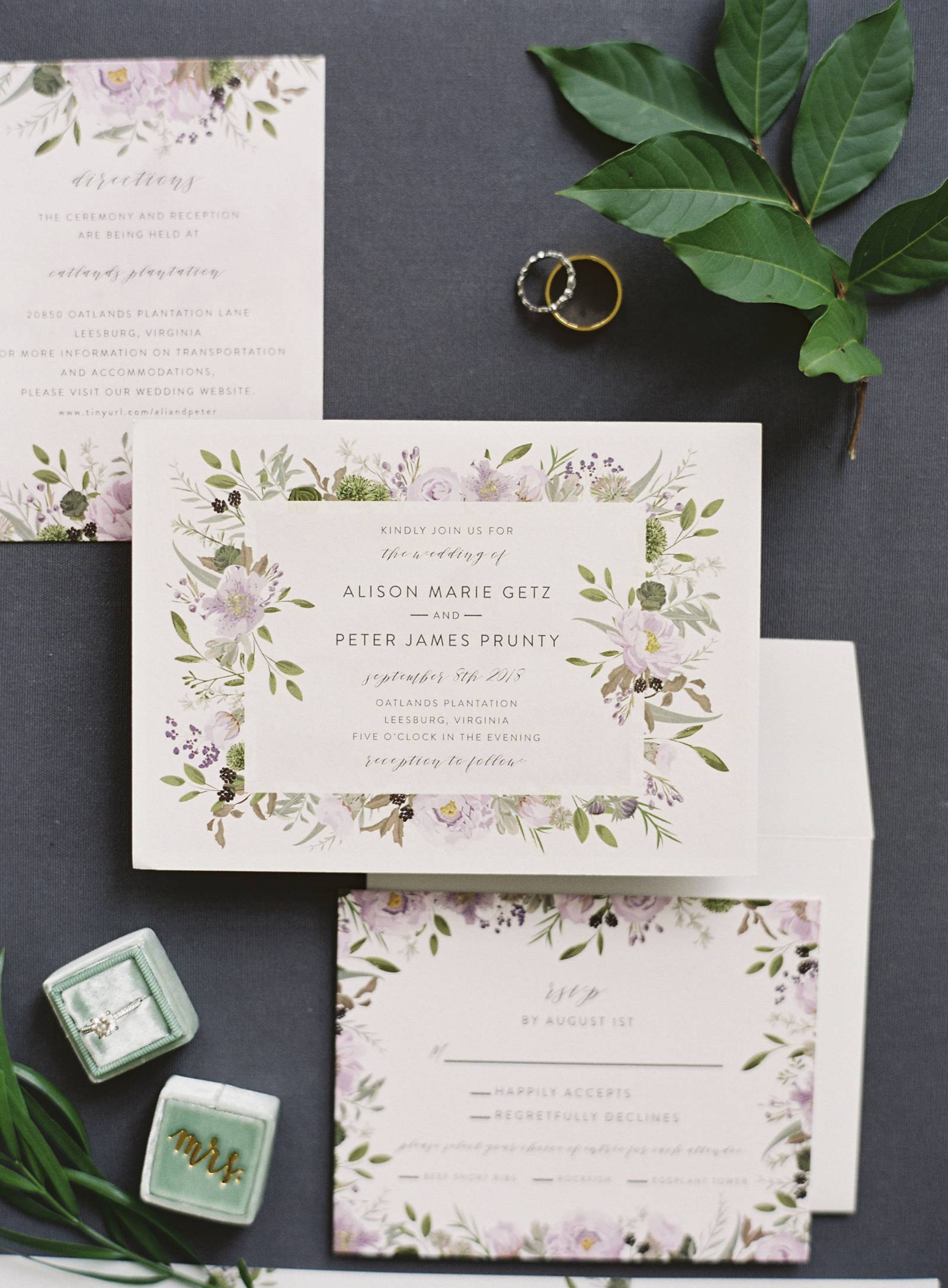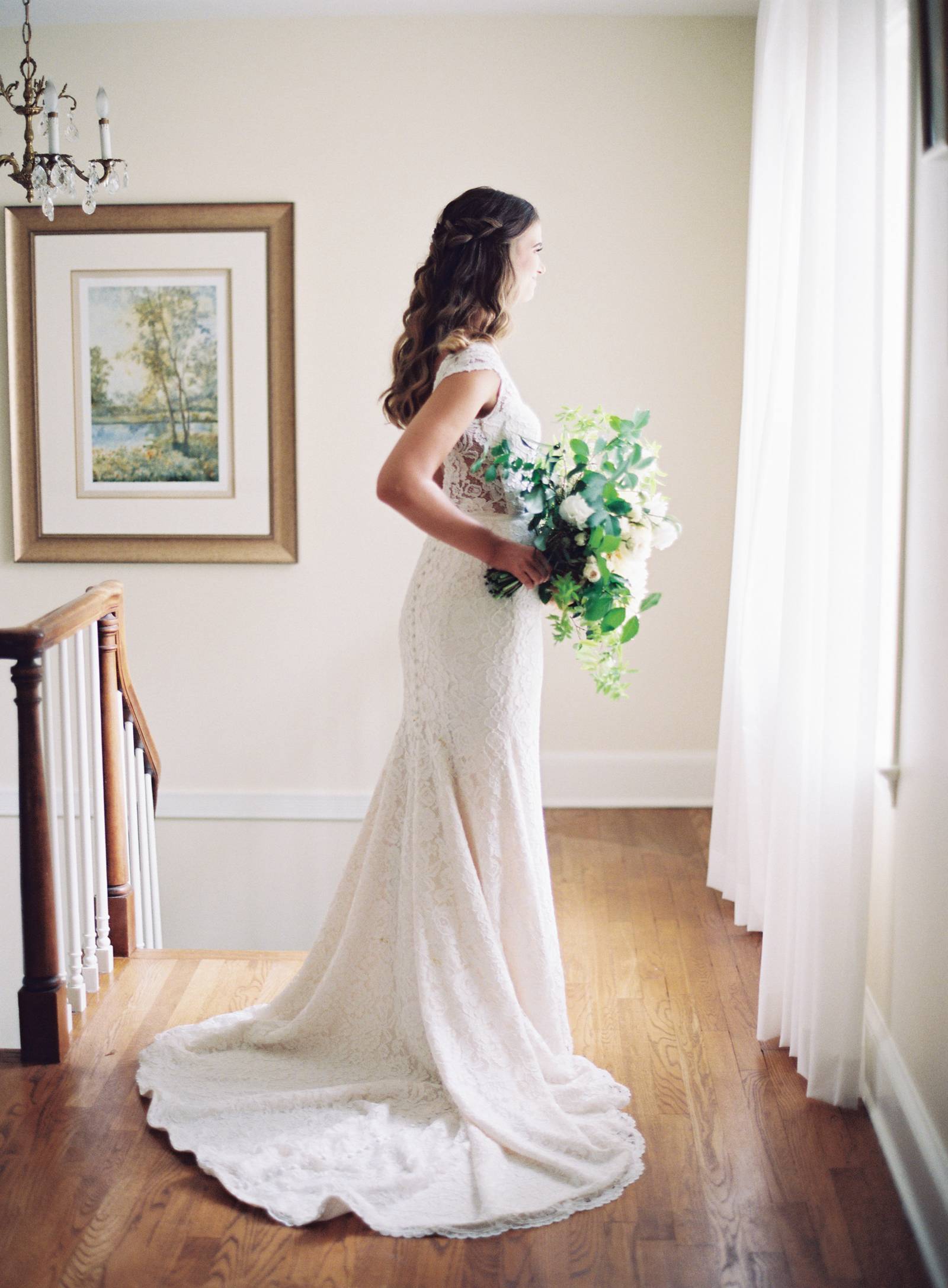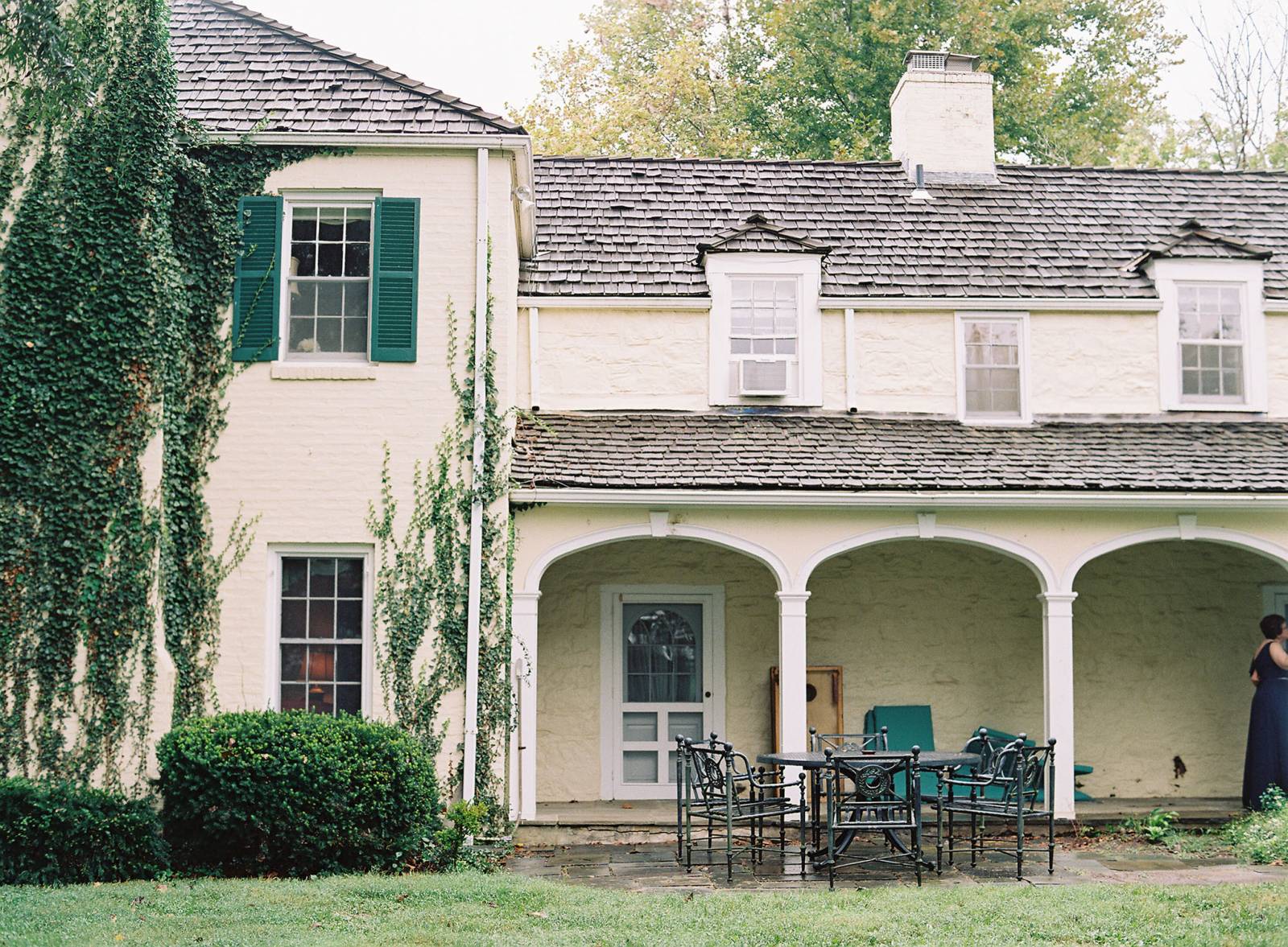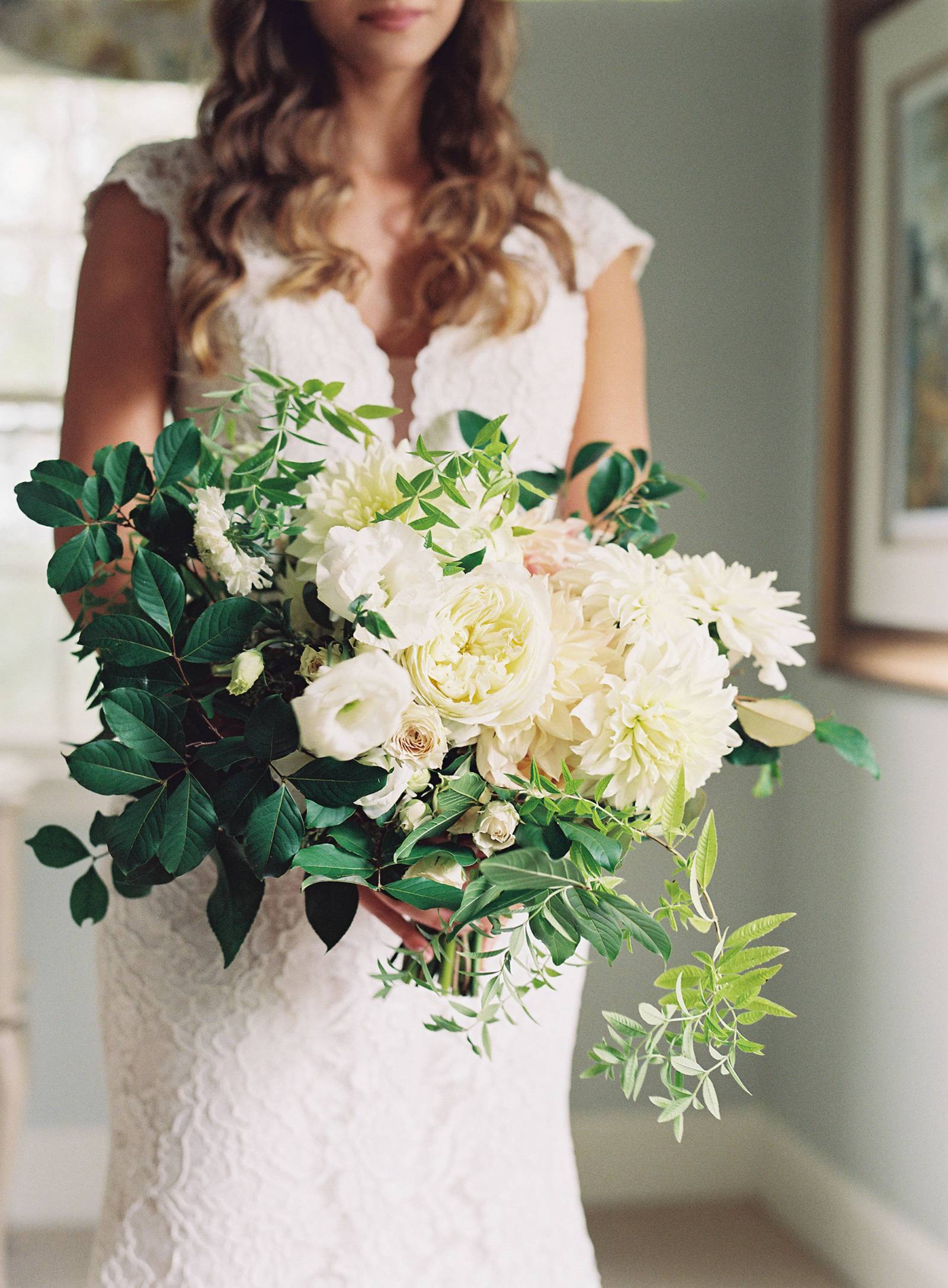 TELL US ABOUT FINDING YOUR WEDDING DRESS: I made a day of wedding dress shopping with my mom, aunt, and best friend/maid of honour, went to a few shops and didn't find anything that really "wowed" me or felt like it was my style. I went back to a shop we had missed our appointment at (trying on dresses takes way longer than I ever would have expected!) with just my mom and almost immediately found my dream dress, a lace Mikaella gown with cap sleeves that allowed for a few customisations. It was everything I had envisioned and felt like "me" in dress form. It will forever be my favourite dress I have every worn!

DID YOU HAVE ANY DIY ELEMENTS? My maid of honour and I made our table numbers, which ended up being one of my favourite décor elements!

DESCRIBE YOUR WEDDING FLOWERS: We worked with an amazing florist who truly understood our vision and used her skill and creativity to create the most beautiful arrangements I have ever seen. We kept thing neutral with subtle pops of colour, lots of greenery in varying shades, gently cascading centerpieces, and every so slightly undone bouquets. I almost cried when they handed me my bouquet because it was THAT gorgeous!

FAVOURITE DETAIL OF THE DAY: It seems crazy to say but the people we chose to work with! We had the most amazing planner and vendors who ensured that everything about the day went smoothly and put together all of our elements into the most beautiful ceremony and reception I have ever seen. I can't pinpoint a detail but rather the culmination of all of the things we selected and worked on to create with the help of incredible professionals to put together an unforgettable event where Peter and I got to focus on each other and celebrating our love.

WHAT ADVICE WOULD YOU GIVE OUT TO A COUPLE PLANNING THEIR WEDDING? Utilise rentals! I did not realise before beginning the planning process how many things can be rented rather than purchased. It is way more cost effective, and you won't end up with endless boxes of décor you will never use again.
MOST MEMORABLE MOMENT? Peter did not want to do a first look, but we agreed that we wanted to have a moment together before the ceremony started. We decided instead to exchange vows privately in the greenhouse at Oatlands, where we were placed back to back and able to talk to each other and hold hands. It helped to calm my nerves and was the last moment we had just the two of us before wedding really began. I will always cherish the words we shared and am so happy we were able to have that time together.

TELL US A LITTLE ABOUT YOUR HONEYMOON: We didn't have much time before we had to resume normal life, so we snuck away to a family friend's cottage in Deep Creek MD for a few days after the wedding. The weather wasn't great, but we still managed to do some hiking and explore the area.

IS THERE ANYTHING YOU WOULD CHANGE OR DO DIFFERENTLY? There really isn't! We chose to have a long engagement and took the planning really slow so that we would never feel stressed or overwhelmed throughout the process. We took advice from others but ultimately stuck to what we wanted for our big day and it was perfect!
A huge thank-you to Virginia Wedding Photographers MICHAEL & CARINA for sharing this beautiful wedding with us today. They share a passion for what they do and appreciate simplicity & attention to detail. We're delighted to have them as part of our vendor guide. You might also like to view this Stunning outdoor garden wedding in Maryland by them. Be sure to check-out more of Michael & Carina's wedding photography work here.