Overlooking the beautiful hills of Wausau from their venue at TANSY HILL FARM Steve and Abby could just take in everything from their day and reflect on the beautiful relaxed atmosphere their wedding evoked. These beautiful images by JAKE ANDERSON capture the joy of the day perfectly. Abby wore a stunning gown from DAVID TUTERA and had her bridesmaids' all dressed is gorgeous shades of lilac and lavender.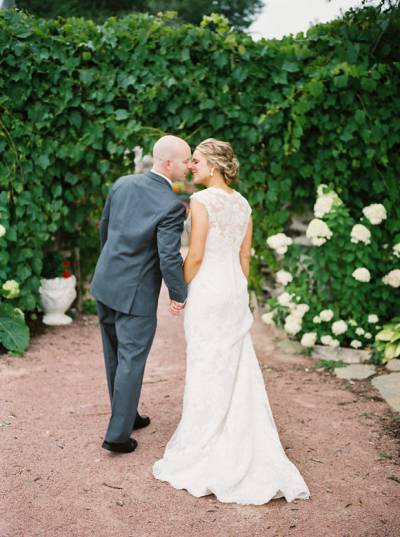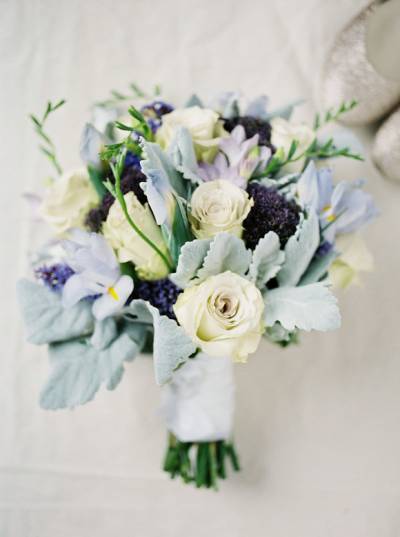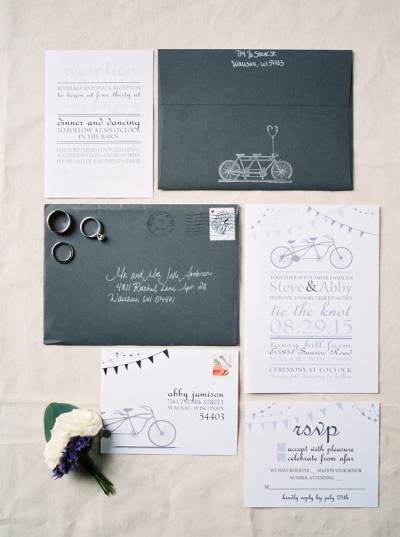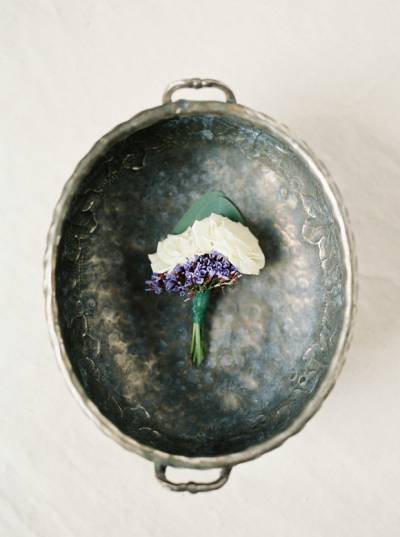 DESCRIBE YOUR WEDDING FLOWERS: Soft. To be honest I didn't even have an exact idea of what my flowers would look like. My wedding planner, Jennna Culley, from Jenna A. Events connected me with Jacalyn Norlien. Giving Jacalyn a brief description of what I desired for florals she came up with the final design. I fully trusted her and didn't see any of my florals until she handed me my bouquet. Using lambs ear was an incredible touch to the bouquet to add texture and a unique look. I absolutely loved them!
FAVOURITE DETAIL OF THE DAY: My senior year of college I spent every Wednesday with my grandmother after she was diagnosed with cancer. She would teach me to cook or we would dance around the house singing songs and laughing. A short six months after her diagnoses she died. Unbknownst to me, prior to her death, my husband asked that she pick out something special that would be presented to me on our wedding day. Grandma Rose picked out a beautiful broach my mother gave to me just before my first look with Steve. I was overjoyed to have a small piece of her on my wedding day. We pinned the broach to my bouquet.
WHAT ADVICE WOULD YOU GIVE OUT TO A COUPLE PLANNING THEIR WEDDING? Although a very special day, it is only one day. Do not get worked up about everything being exactly perfect. The best gift I could have had on my wedding day was the sense of peace and relaxation. This came in the form of our Wedding Planner Jenna Culley. Even if you don't invest in a wedding planner, choose to find a day of coordinator. There is no greater gift to a bride than to allow her complete freedom to enjoy her day free of distraction and stress.
MOST MEMORABLE MOMENT? When I was 10 I attended my Pastor's daughters wedding where they had a community/square dancing band. Seeing as though it was a large wedding I would have never gotten to know the grooms side if a traditional DJ had been the entertainment for the night. Dancing with numerous different friends and family members of both the bride and groom this style of dancing was forever etched in my mind. I knew that I wanted this band at my own wedding.Years later I doubted the band would still be together playing. To my surprise they were! After a great deal of questioning and doubtful friends it was an absolute dream to watch my friends and family have an incredible time dancing the night away with one another. It was a dream come true 15 years later.
ANY OTHER DETAILS THAT HELP TELL THE STORY OF YOUR DAY: My husband and I own a speciality running shoe store. Instead of giving our bridal party traditional gifts we decided throwback tennis shoes would be more fun. The gift was especially practical with the type of dancing we chose for the wedding. It was fun to see the girls in their long chiffon dresses and tennis shoes ready to dance.