If you want wow factor for your wedding, then holding it hundreds of feet up in the air overlooking the metropolis of Los Angeles is one way to do it! Captured by Southern California wedding photographer ERICA STREELMAN and planned by Los Angeles wedding planner MILK EVENTS, Rachel & Youn's wedding was a simple chic and modern affair at the SOUTH PARK CENTER.
The couple fell in love with the venue as soon as they saw the beautiful 360 degrees view of downtown Los Angeles. The gorgeous bride tells us, "The venue was everything I envisioned with white colour, high ceilings as well as being indoor. It was also important to us that both the ceremony and the reception were at the same venue, without having our guests drive in between events." THE FLOWER BY YOORI created gorgeous florals for the day including a stunning arch under which they said their vows.
HOW DID YOU MEET? We met at church. I was part of a church praise team and my husband saw me on the stage on his first day visiting church.
TELL US ABOUT YOUR PROPOSAL: On our 5th year anniversary, my husband took me to The Huntington Library, Art Museum and Botanical Gardens. I had no idea that he was going to be propose. I was just enjoying art works and scenery until he gave me a letter to read. After reading, he told me to read the back of the letter where he wrote "Will You Marry Me?". Next thing I noticed, he was on his knee holding the ring.
TELL US ABOUT FINDING YOUR WEDDING DRESS/ATTIRE: I wanted to change for the reception so I was looking for two dresses. I had a really difficult time finding my ceremony dress. I ended up trying on over 50 dresses at numerous bridal dress shops. I finally found a satin dress with a sweetheart neckline and long trail then I added off-the-shoulder sleeves to the dress to complete the final dress look I wanted.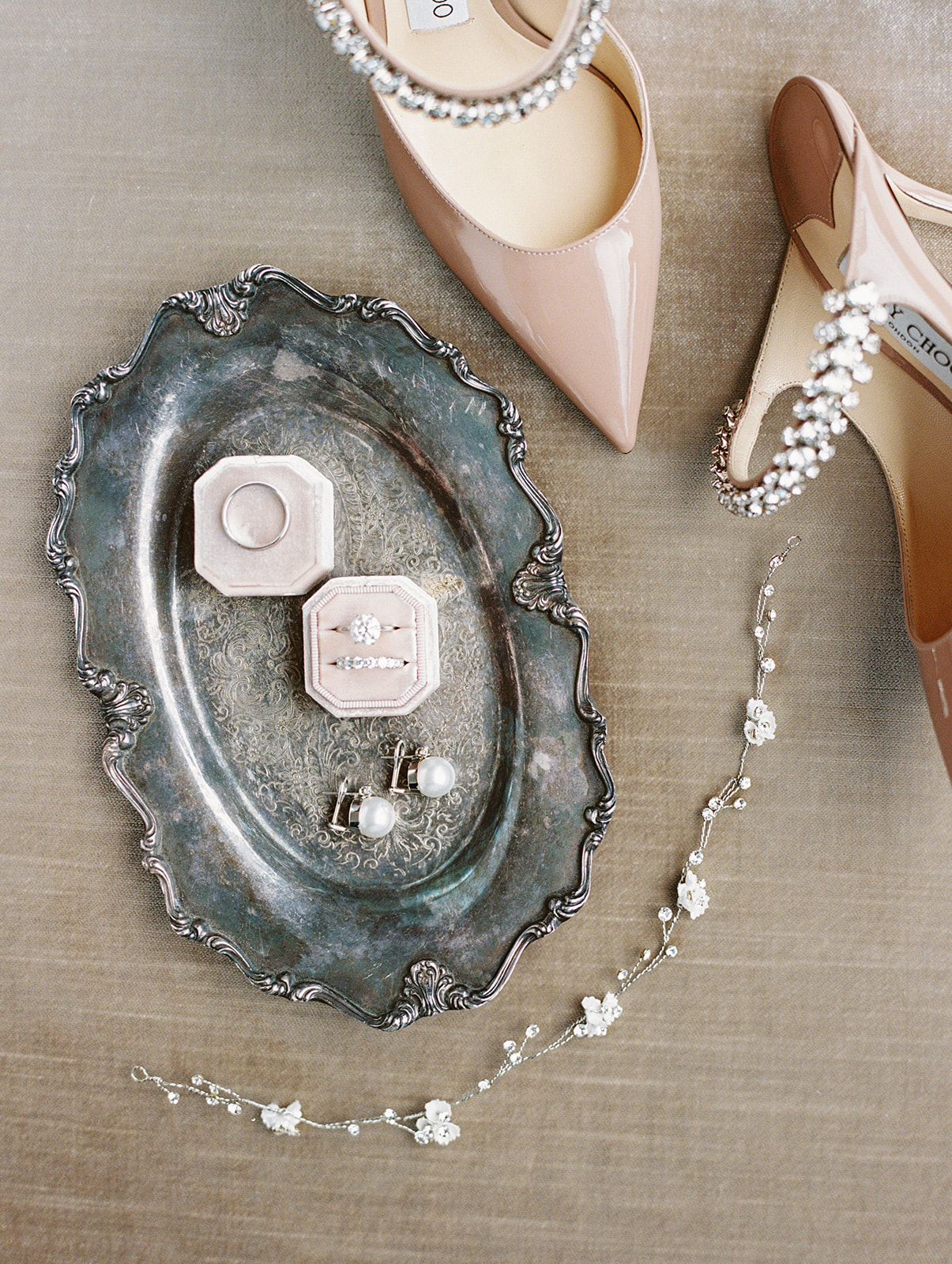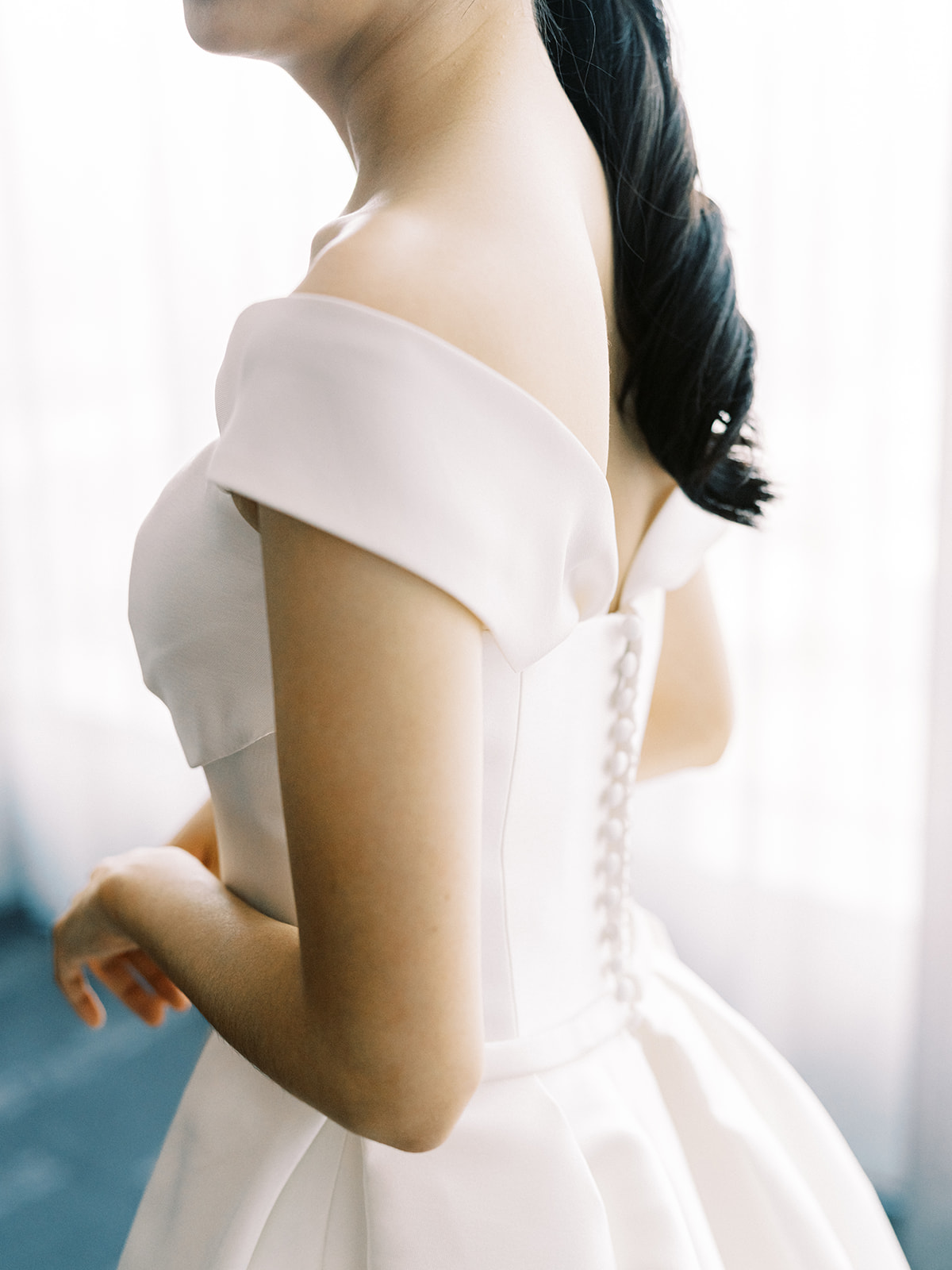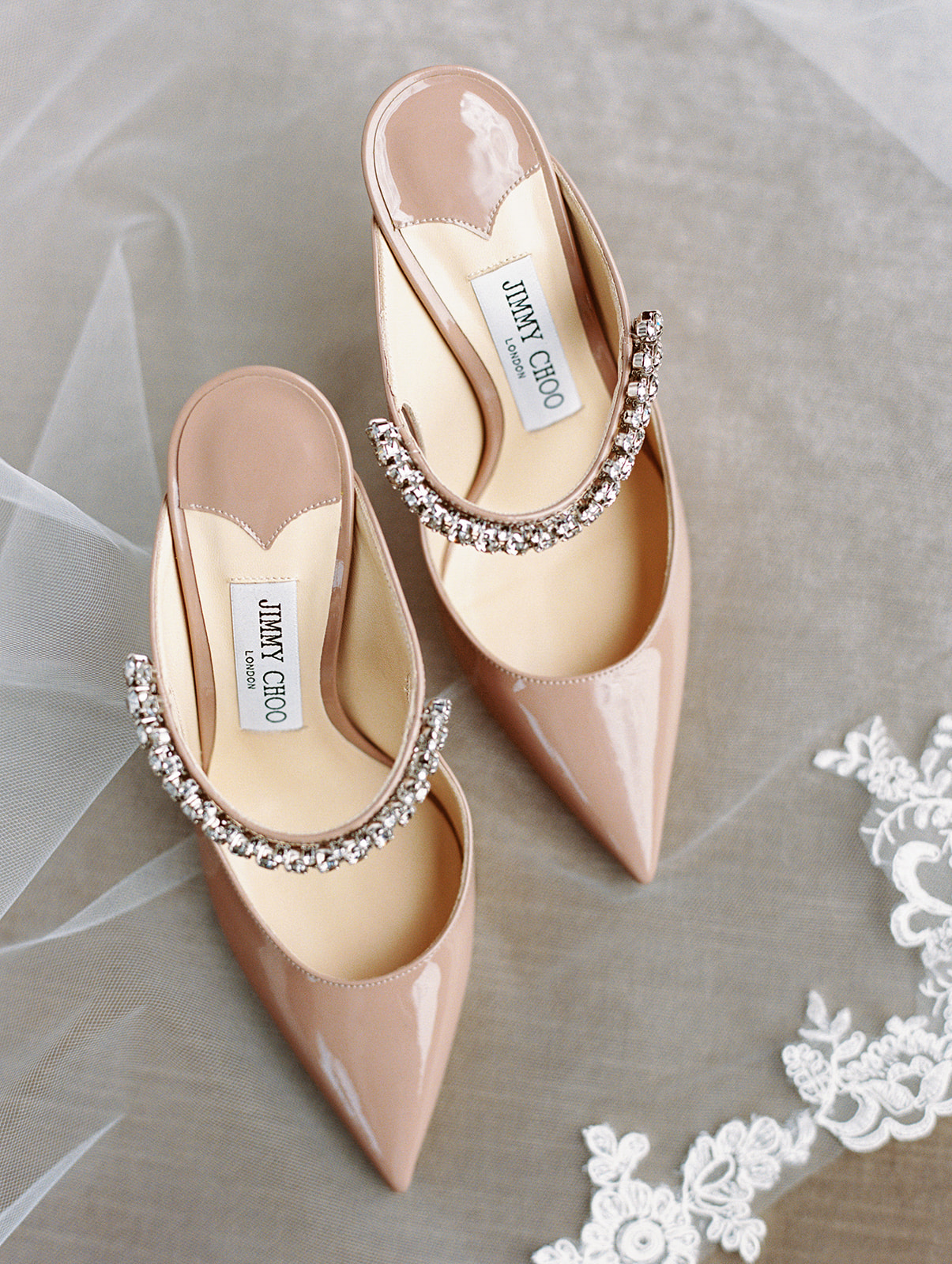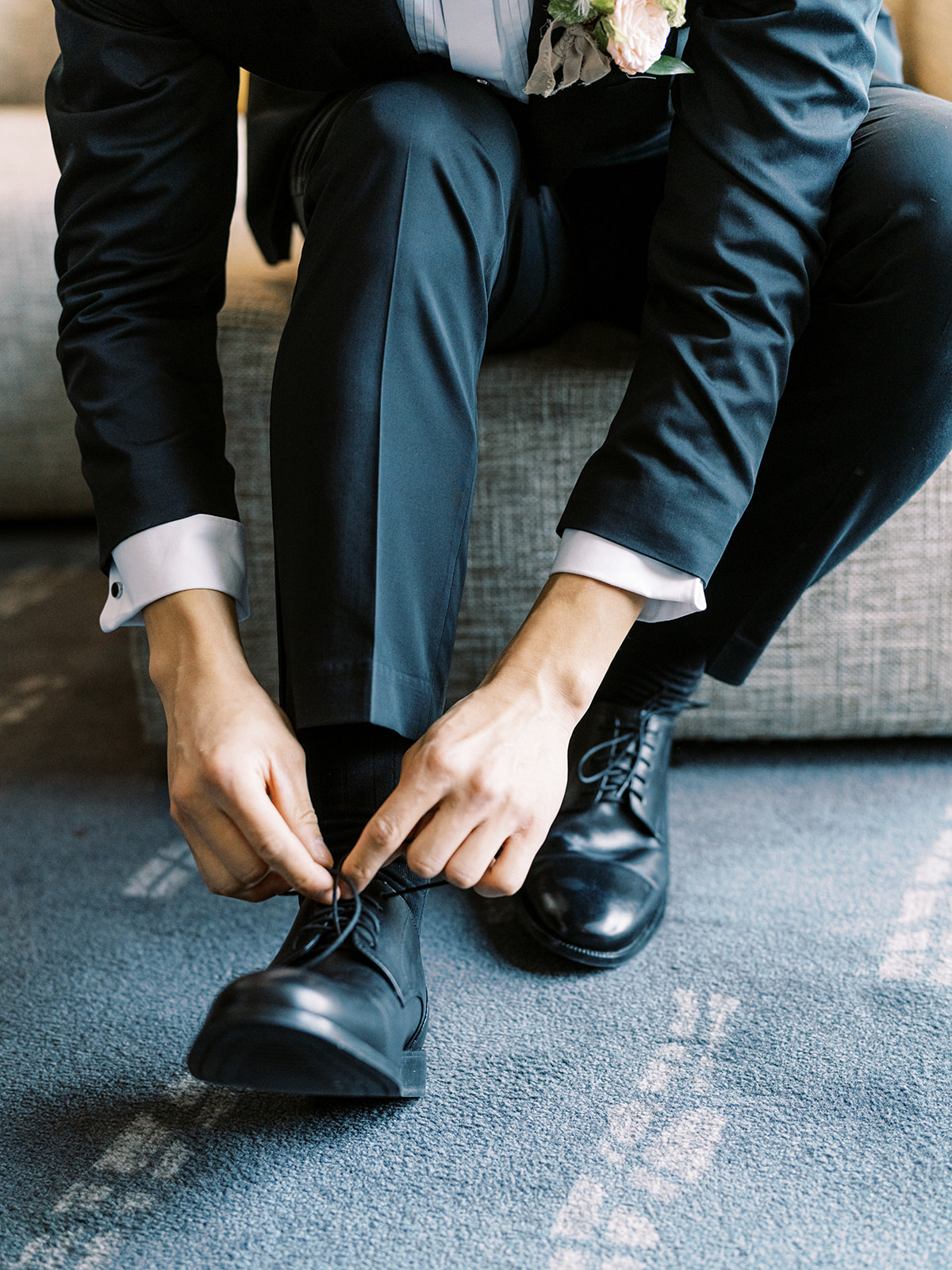 DESCRIBE YOUR WEDDING FLOWERS: My florist, Yoori, always knew exactly what I wanted, so I had a complete trust in her. I told her that the main colours I wanted for my flowers were white and blush with greenery. My main request was to have a large and full arch, and Yoori created the perfect arch that I wanted.

FAVOURITE DETAIL OF THE DAY: Flower arch and wedding favours. Our wedding favour was a candle from Eclatant.
WHAT ADVICE WOULD YOU GIVE OUT TO A COUPLE PLANNING THEIR WEDDING? As most brides experience, I was very stressed out during the whole planning process especially due to COVID-19. However, I was thankful to have met Candice from MILK EVENTS who was there for me from the very beginning to the end. It was amazing to have an expert guiding me through the entirety of the planning process. I would say to other couples, especially brides, if you are busy with work or school, it would be good to find a wedding planner to help you during the whole process.
MOST MEMORABLE MOMENT? Father-Daughter Dance. During the dance, my dad whispered to me " I know you are going to be happy", "You are going to have a good marriage", and "I love you", which made me tear up and cry during the dance.
WHAT ASPECT OF THE WEDDING WAS THE MOST IMPORTANT TO YOU BOTH? We wanted our wedding to be memorable, not only to ourselves but also to our guests. Due to COVID-19, we had to decrease our wedding guest size, so every single guest that made it to our wedding meant a lot to us. Choosing South Park Center truly made our guests remember the night. I have friends that tell me that when they drive by downtown Los Angeles they see our venue building and still remember the night.
TELL US A LITTLE ABOUT YOUR HONEYMOON: We went on a mini-moon to Maui, Hawaii back in April. We hope to go to Europe next year for our actual Honeymoon.
IS THERE ANYTHING YOU WOULD CHANGE OR DO DIFFERENTLY? I have heard from other brides that you always want to have extra flowers. I thought I had enough flowers, but now I wish I had more flower decorations, especially on the aisle.
Southern California wedding photographer ERICA STREELMAN is a valued member of our vendor guide. Erica feels that connection is important in a photograph, however she also believes it's even more important with whom you are connecting with. "I want honest images that reflect my couples and their relationship with each other, which is why I will ask you questions that go deeper than the details of your wedding day. I want to know who you are as individuals and who you are as a couple. What do you love about each other, what makes your relationship your own, what makes you smile when you think of them? I want to know how you hold each other, make each other laugh and in the end it is my goal for you to fall even more in love with each other." If you're a Southern California bride, check out more of Erica's work in our VENDOR COLLECTIVE HERE.
Los Angeles wedding planner MILK EVENTS is a valued member of our Vendor Collective. Their top priority is ensuring that each and every client gets professional and hands-on services for all their celebrations and that everything is done with intention. "We specialise in tailored and timeless events with creative and unique touches. Check out more of their work in their portfolio here.