To celebrate their fourth wedding anniversary Indie & Robin had a romantic photo shoot under the Spanish moss-draped Texas oak trees at a gorgeous park close to Houston with photographer DIVYA PANDE. They're so magical these trees and they sure do make for the prettiest backdrops!
Divya tells us, "Indie's two young daughters adore flower crowns and insisted she wear one for the session. We brought in a coordinating boutonniere for Robin just to create a cohesive, romantic look that was reminiscent of his boutonniere from their wedding in Bali. FLOWER VIBES chose delicate white blooms paired with neutral greens so as not to compete with the natural beauty of the location. When envisioning the location and the dappled, sunlight streaming through the Spanish moss and oak trees, Indie's For Love and Lemons sheer lace dress was the perfect match for the feel of the session.
Photographing them was such a pleasure - they're quietly, yet so obviously in love. Anniversary sessions are so important to document in the midst of a couple's busy day-to-day family life. It's so romantic to bring it all back to the beginning!"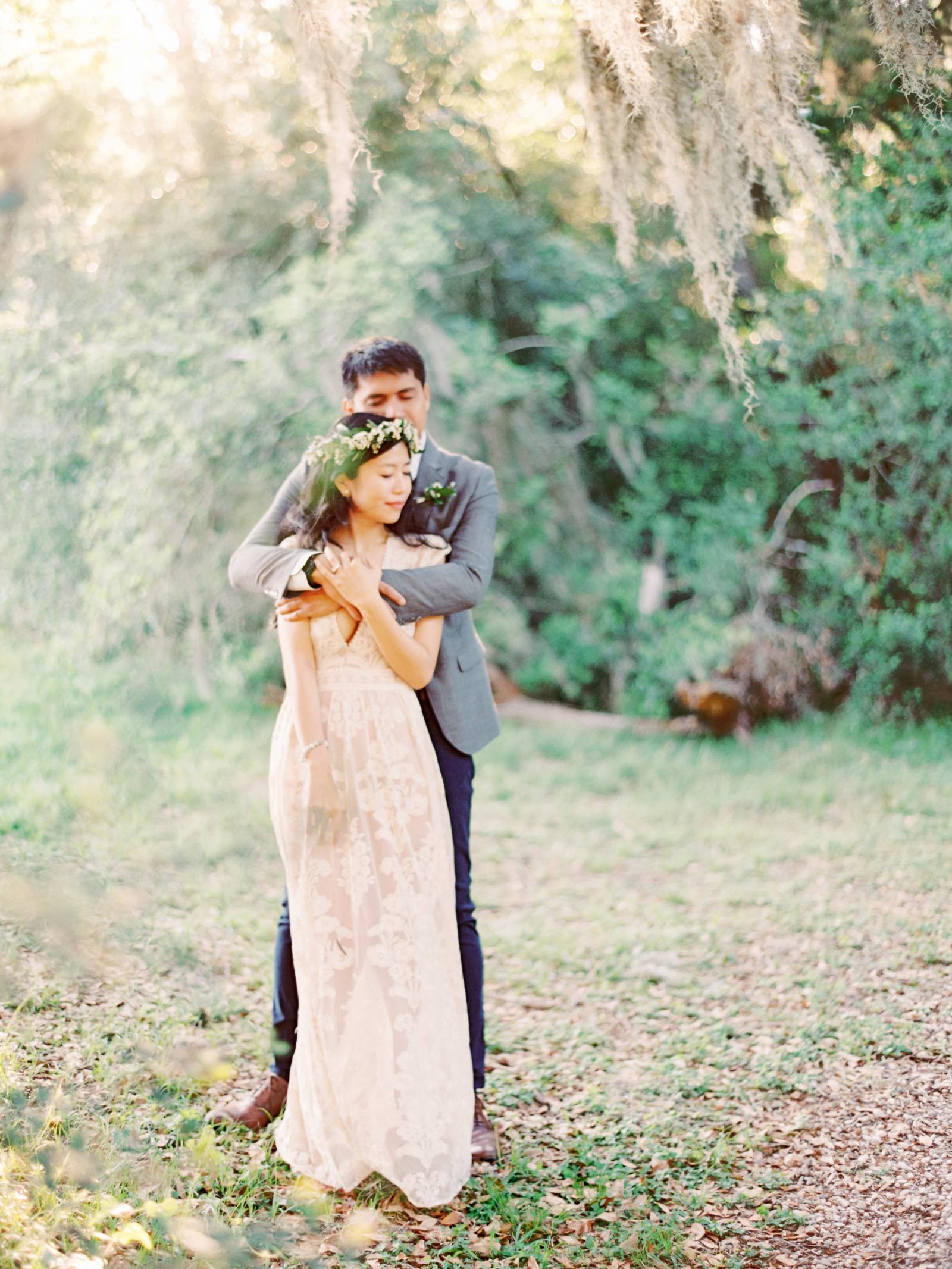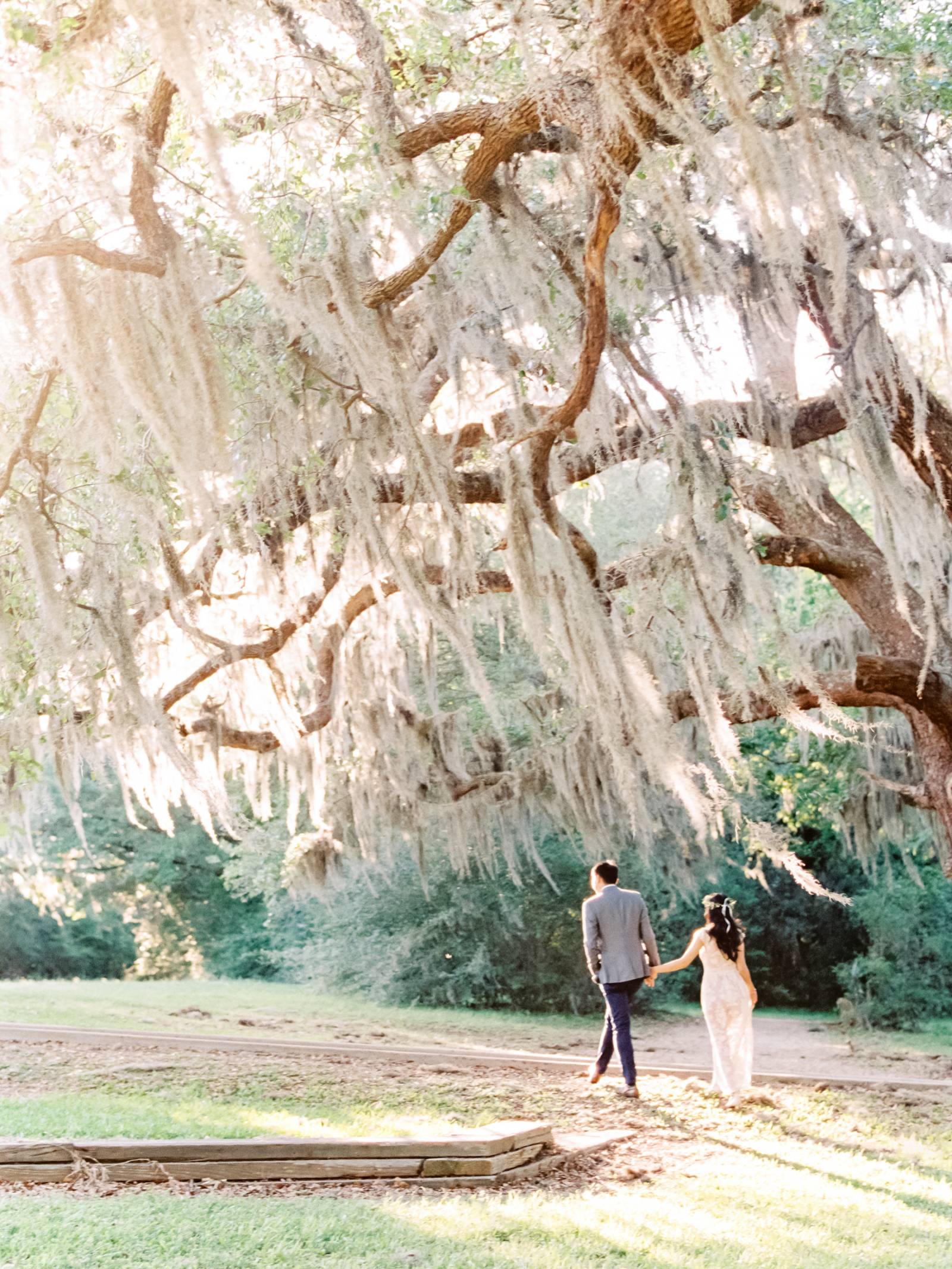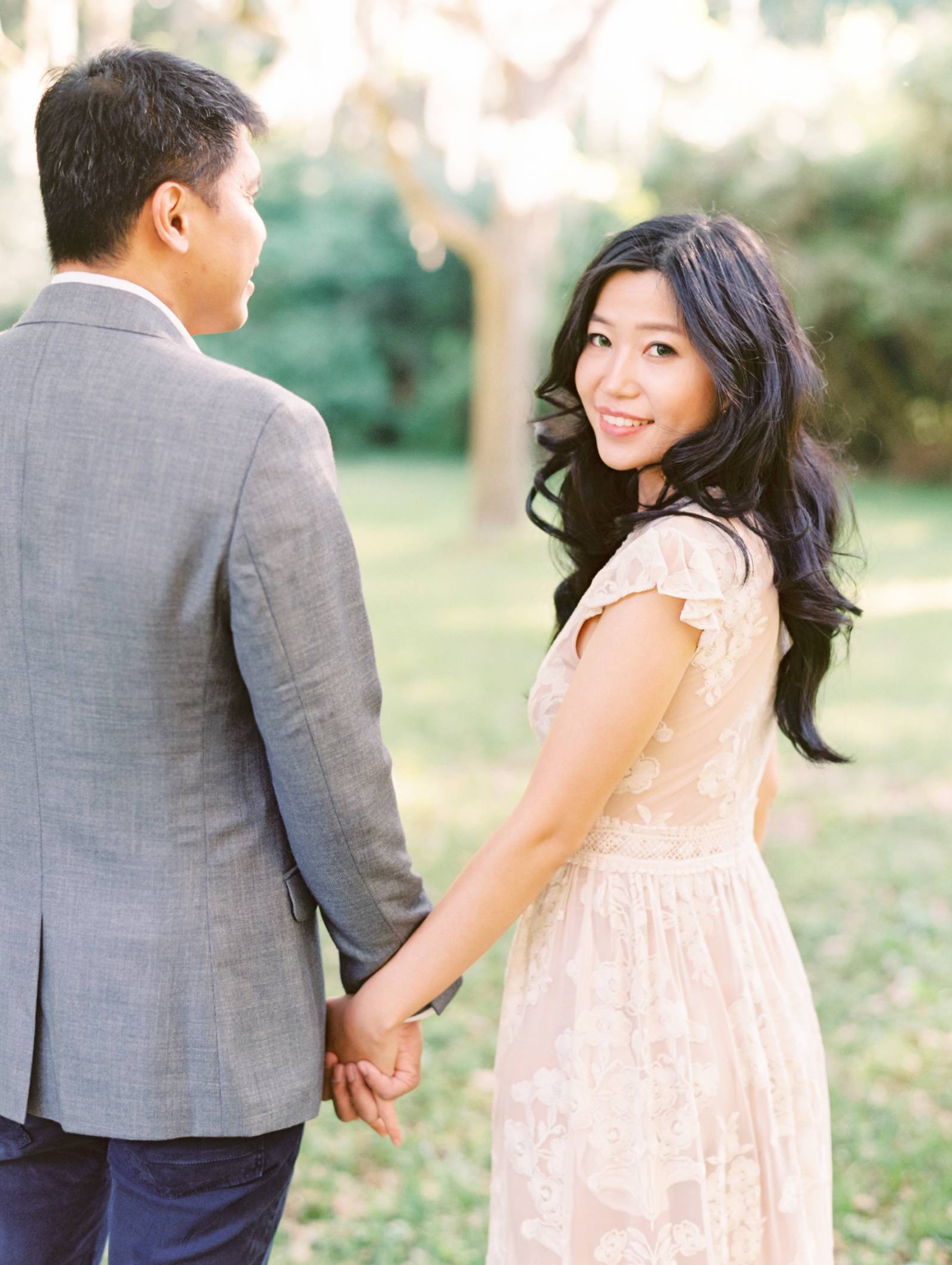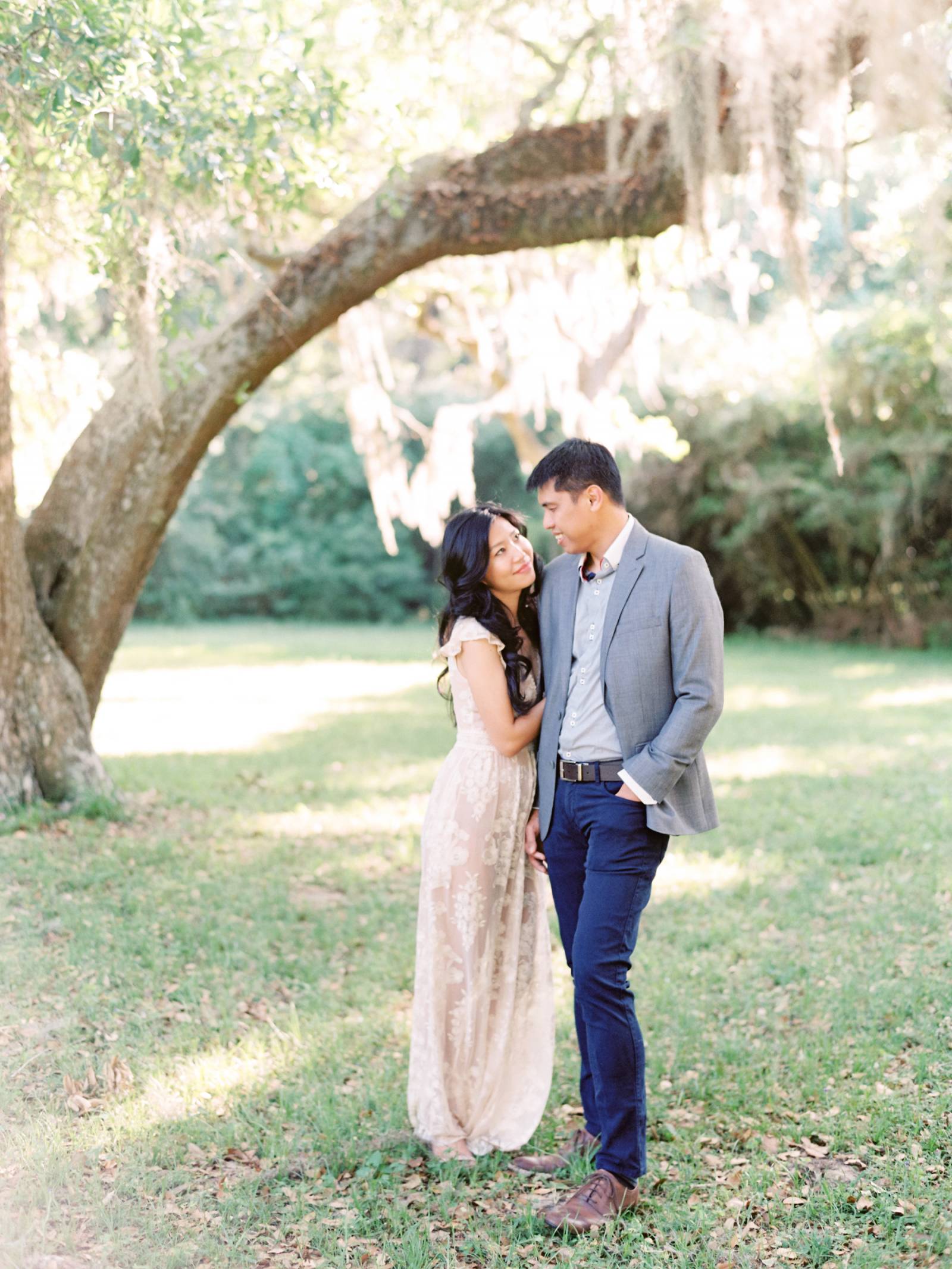 From the wife, Indie, "It was kind of a blur. Our wedding three years ago, baby number one, moving house, baby number two, and travels in between. It's too easy to get lost in chores, become strangers to each other, and forget why we chose that path with that person in the first place. That's why we really welcomed the opportunity to have an anniversary photoshoot with Divya. I, for one, could hardly wait to feel all over again the same feelings I felt on the day I became his wife!
The day started easy. We picked up the gorgeous desserts from our baker, headed out to get hair and makeup done, and then met our photographer, Divya. I was ecstatic to know she shoots film! The golden hour by the lake and the Spanish moss-draped oak trees quickly set such a romantic mood. Divya was a real pro in easing our nerves and made us feel comfortable. We even had a little picnic session and quickly demolished the desserts - they were even more delicious than they look. In the end, I was reminded that even after all these years, it's him.. he is my person, the man I love. We are so blessed to have found each other and every year together is truly a gift."