We love a good backyard wedding, and hey when your parents backyard just happens to look like something out of the movies, it's a no-brainer to use it for your wedding day! Gorgeous bride Samantha had been pouring over wedding photos featuring beautiful mountain and forest backdrops and wanted to bring a bit of that to the backyard through the use of decor and flowers. She says, "I wanted the setting to create something romantic and beautiful to build upon the incredible space and to properly commemorate our special day. Because of the location, I felt comfortable scaling back and using simple decorative elements, such as using table runner arrangements instead of big, bright centerpieces." SAN DIEGO WEDDING PHOTOGRAPHERS, ACRES OF HOPE PHOTOGRAPHY captured these stunning images of their day.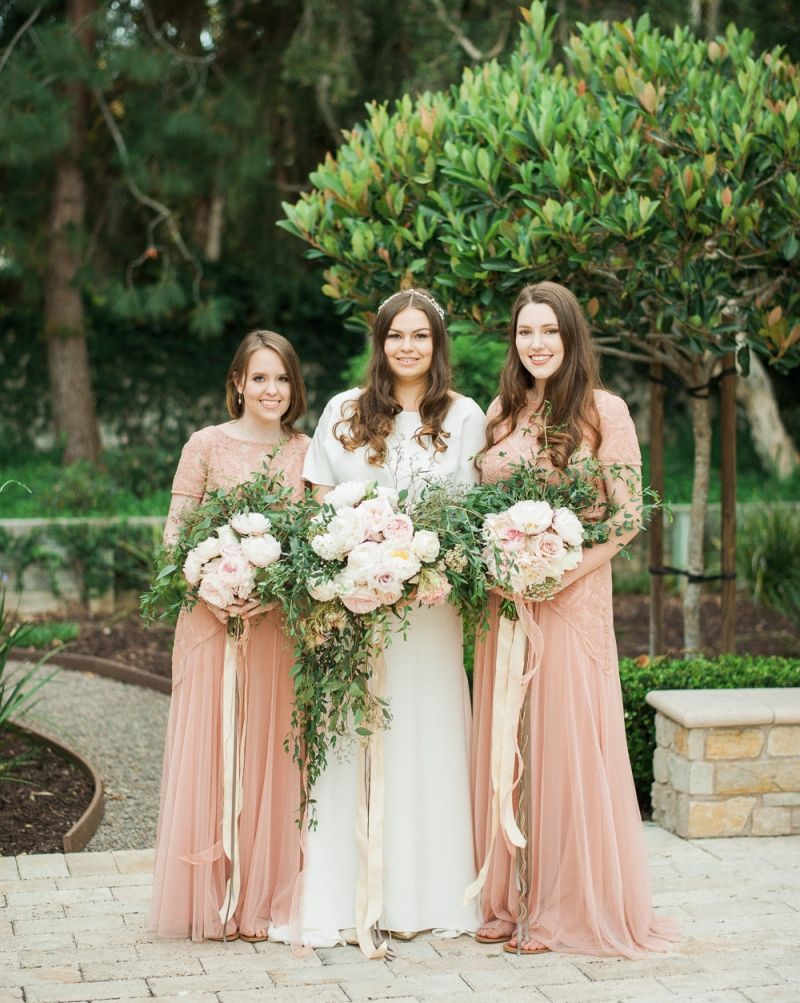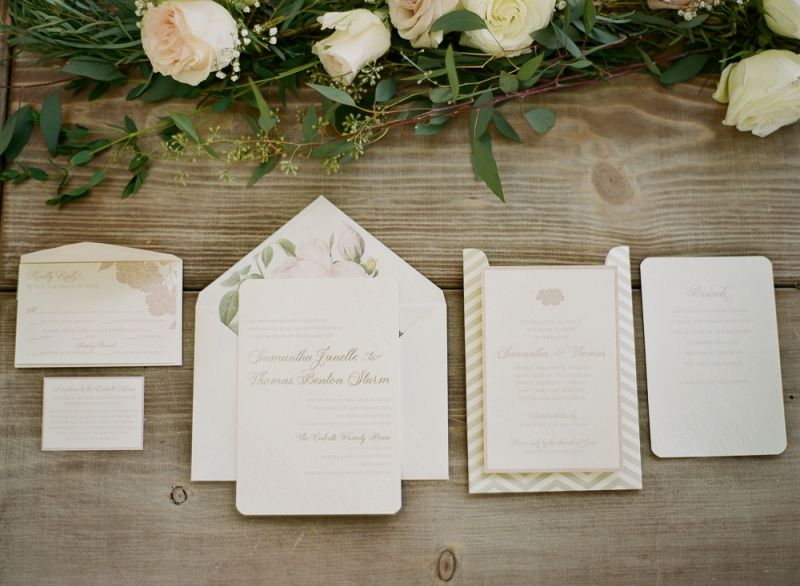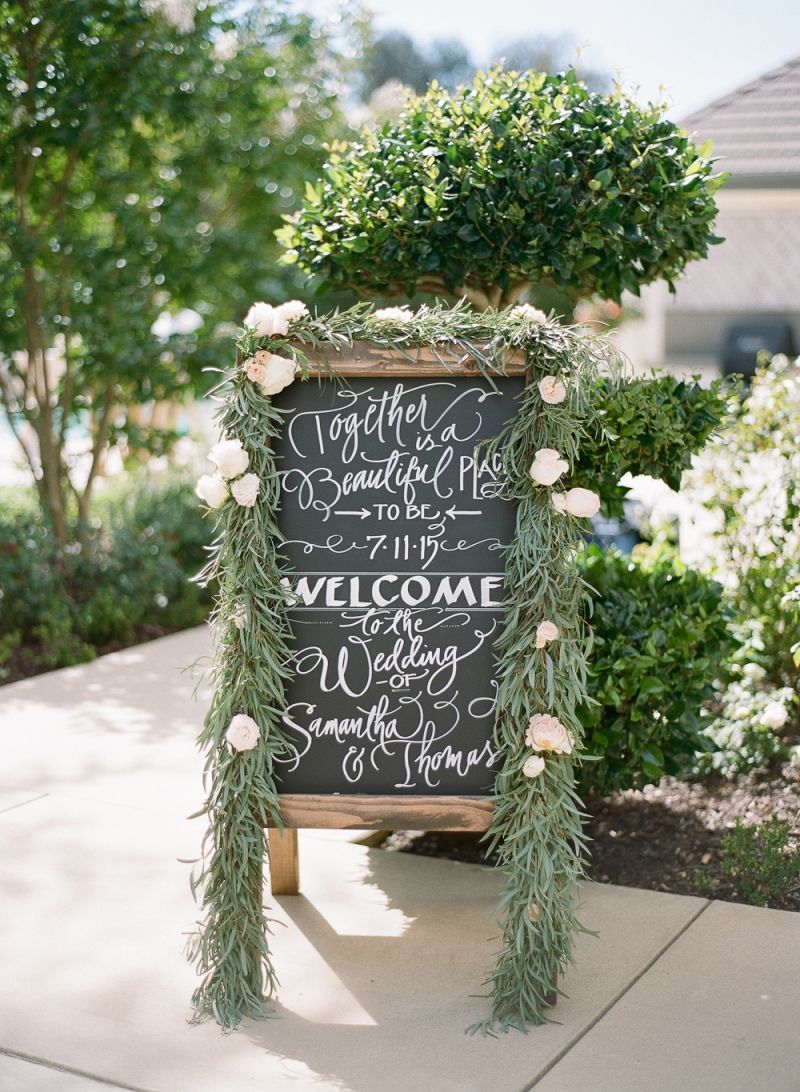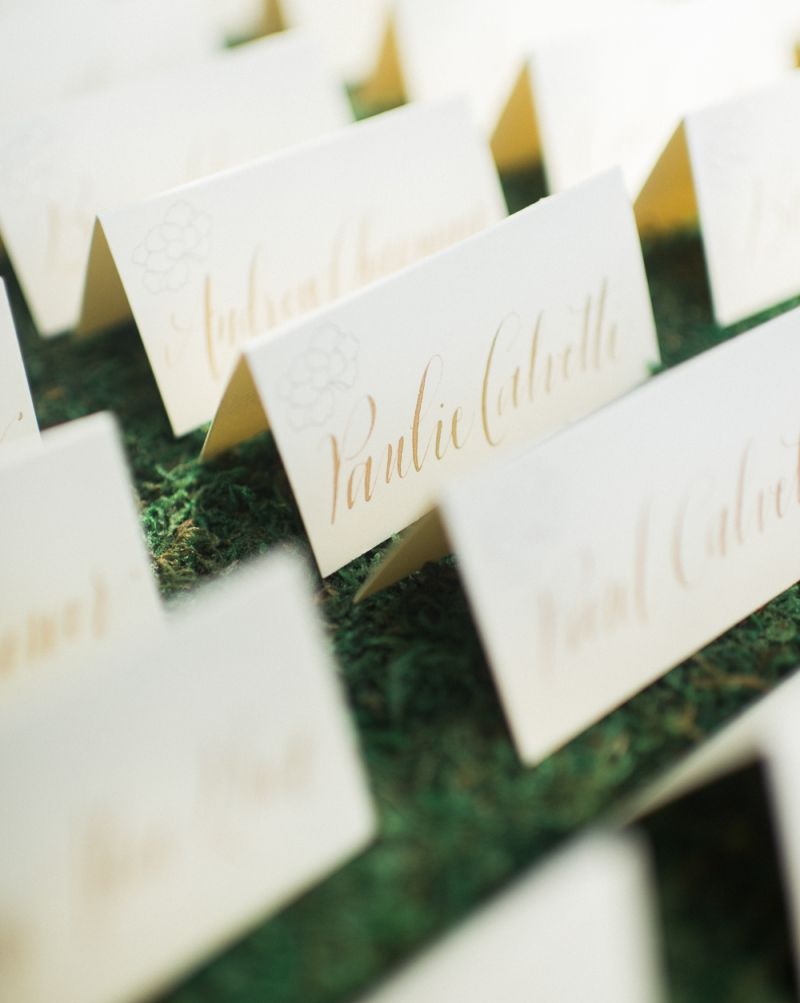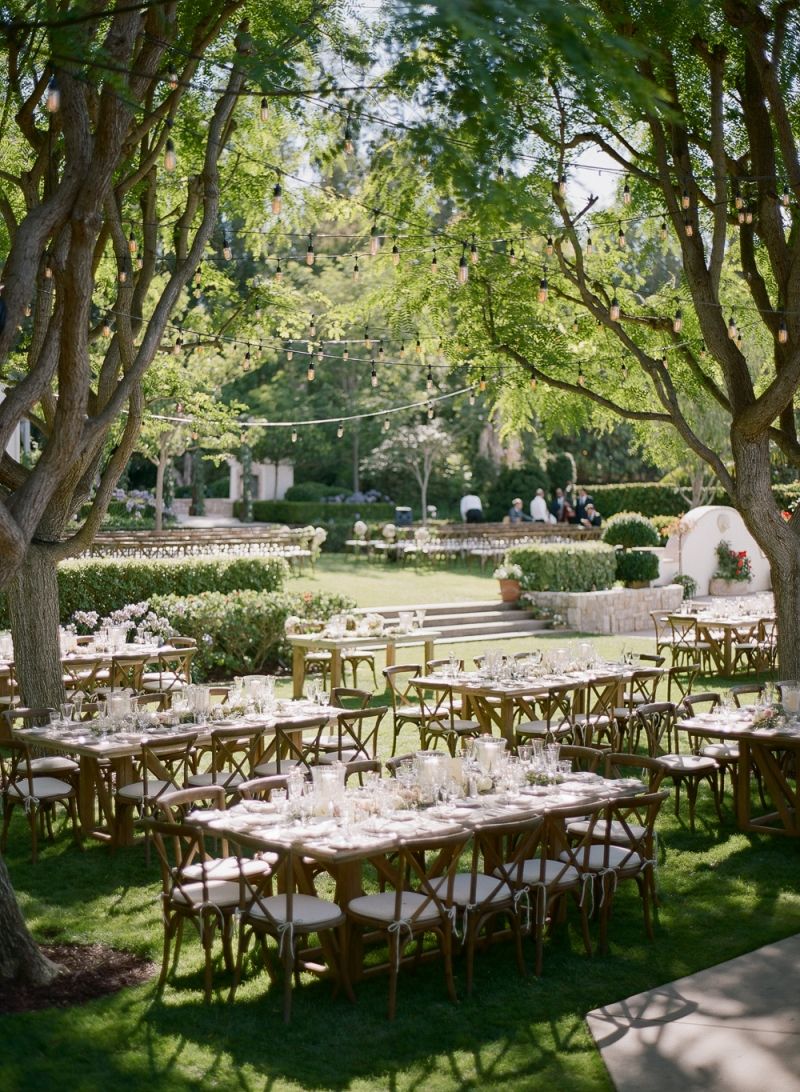 HOW DID YOU MEET: The two of us met on the first day of orientation week at Rice University! Thomas was actually the first person I ever talked to there. I complimented his Sublime shirt and we talked about installation art and experimental music. Since that moment we've pretty much been inseparable.
TELL US ABOUT YOUR PROPOSAL: Thomas is naturally a nervous person and a terrible liar. It was impossible for him to really keep what he was doing a secret. He had a lot of big plans but eventually decided on something simple and personal. After a nice dinner by the ocean, he took me down to the sand of one of my childhood beaches and asked me to marry him. He was so full of jitters and excitement that I was crying just from seeing him so elated to pop the question. It was beautiful and personal to me.
WHAT WAS YOUR FAVOURITE MOMENT? Definitely when my husband and dad surprised the whole party by joining the jazz band and playing two songs by the Grateful Dead! The two of them always bonded over their love of music (my husband is a composer) and it was really special to me that they had put in all this extra effort to surprise us. They even met to rehearse with the band several times to make sure everything was just right.

DESCRIBE YOUR WEDDING FLOWERS: Definitely romantic and bohemian. I have a big green thumb and love plants, so the flowers were an especially important component of the wedding to me. With the help of the florists, we were able to take little pieces of many different arrangements I loved and customize them for that day. Since the wedding took place in the summer, we kept a neutral, almost all-white palate. We used many of the elements present in the backyard, such as the eucalyptus trees, to tie in the arrangements to the space.
TELL US ABOUT FINDING YOUR WEDDING DRESS: Finding my wedding dress, honestly, was not the easiest process. I was living in Houston at the time and the dress scene there was very traditional and princess-y. With the help of Tom's cousin, we drove up for a whirlwind 48 hours in Austin to try on every dress I could. Nothing quite spoke to me and I felt set back. Then I remembered a beautiful dress I had pinned to my wedding board. I ended up "renting it" to try on through Nearly Newlywed. Trying on the dress in the privacy of my future in-laws home made me so much more comfortable. The Winifred Bean dress fit so well and was simple and classic.
WHAT ADVISE WOULD YOU GIVE OUT TO A COUPLE PLANNING THEIR WEDDING? Don't freak out if you get a little caught up in the wedding craze! There is a huge weight put on couples getting married to have the most perfect day ever. It's not going to be perfect. Even though I had kept calm throughout the planning process, when something went wrong on the morning of the wedding I felt like I was going to have a big melt down. Something will go wrong and it will probably make you upset. But in the end, no one will notice and everyone is there to celebrate this incredible moment in you and your partner's life.