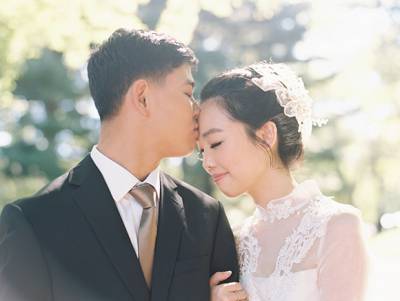 We are swooning over the beautiful gown in today's Central Park, New York wedding by CARMEN SANTORELLI. The gorgeous bride, A Young, looks like she's stepped out of a bygone era. Dan, her groom, is in the military and had just recently returned from a years deployment. With a relationship that's been mostly long distance due to his job, the most important thing for them was to soak up every second they had together as he had to return to service shortly after the wedding. Their intimate affair involved only 40 guests and was followed up by a celebratory dinner. The aforementioned gown was created by the bride's Aunt, with all the lace and detailing hand sewn by her Mother. CARMEN has captured some stunning images of them throughout the park and highlighted the gown to perfection. The bride tells us more about their story below.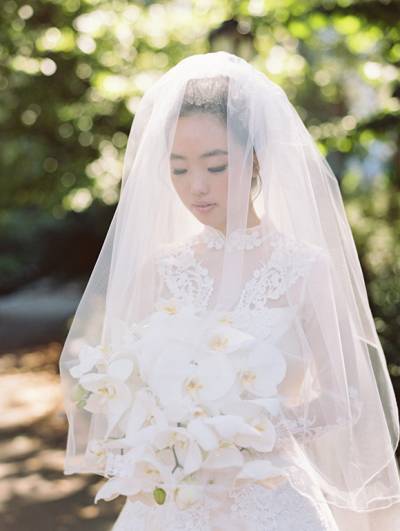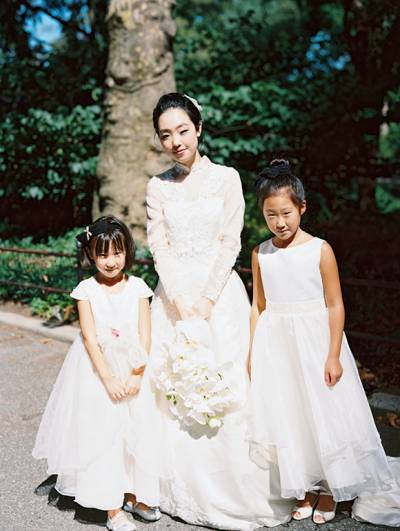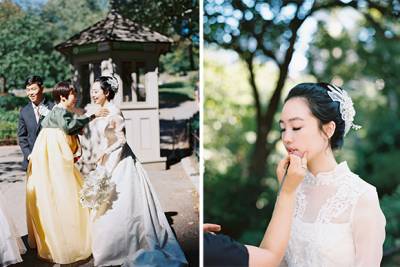 "Dan and I first met in high school but, hilariously, we could barely stand each other back then! We were constantly butting heads. It wasn't until sophomore year of college that we started dating. We were both going to different schools at the time, but we met again during a weekend when we were both home and started to develop feelings for each other. It's incredible to think about the journey that took us here. In so many ways, I feel as though we grew up together. We've shared so much laughter, excitement, warmth, and even sadness over the years. Through it all, our love and friendship has deepened. We truly feel as though we are each other's.
We wanted our wedding to be simple and natural to reflect the intimacy of being with just our closest friends and family. We wanted it to be relaxing for everyone and to focus on the commitment and emotions of the occasion. We chose Central Park for our wedding ceremony because it was such an enchanting place to us when we were children. Dan and I both lived in New York City for a year when our families first immigrated to the United States and we both have very fond memories of playing at the park. We wanted our wedding to encapsulate that playful and innocent time.
My wedding dress was handmade by my Aunt Cristina, who flew in from Brazil (where she lives). She and mom actually were sewing the lace and beads onto the dress up until the day before the wedding! It was such a magical experience, watching the dress come alive over the course of a couple months. When I saw it completed for the first time, I could barely contain myself. The dress will always hold a special place in my heart because it was made with so much love."