We are transported to a bygone era in his beautiful editorial by Rhode Island Wedding photographer COLLEEN ANNE LENNEHAN with its nods to the beloved Bridgerton series. Hosted by THE STYLED SOCIETY, The GAILLARD CENTER was the backdrop for the lush florals by VIOLET ROSE FLORAL, fluttering tablescapes, and darling bride and groom. The entire design was focused on old-world romance and pastel shades. Over-the-top flowers seemed to erupt from the ground at the ceremony, the crept up and over a rose-drenched arch.
Butterflies can be found on the brides gown and used in the head table decor, a small detail to emphasise the spring-like surroundings. Some notable additions to the day were a "floating" harpist, live-painter, and chandelier-lit bar. By elevating simple wedding aspects you can truly mirror the romance of the Bridgeton inspired-era. With painterly designs and never-ending florals, this wedding editorial is sure to inspire!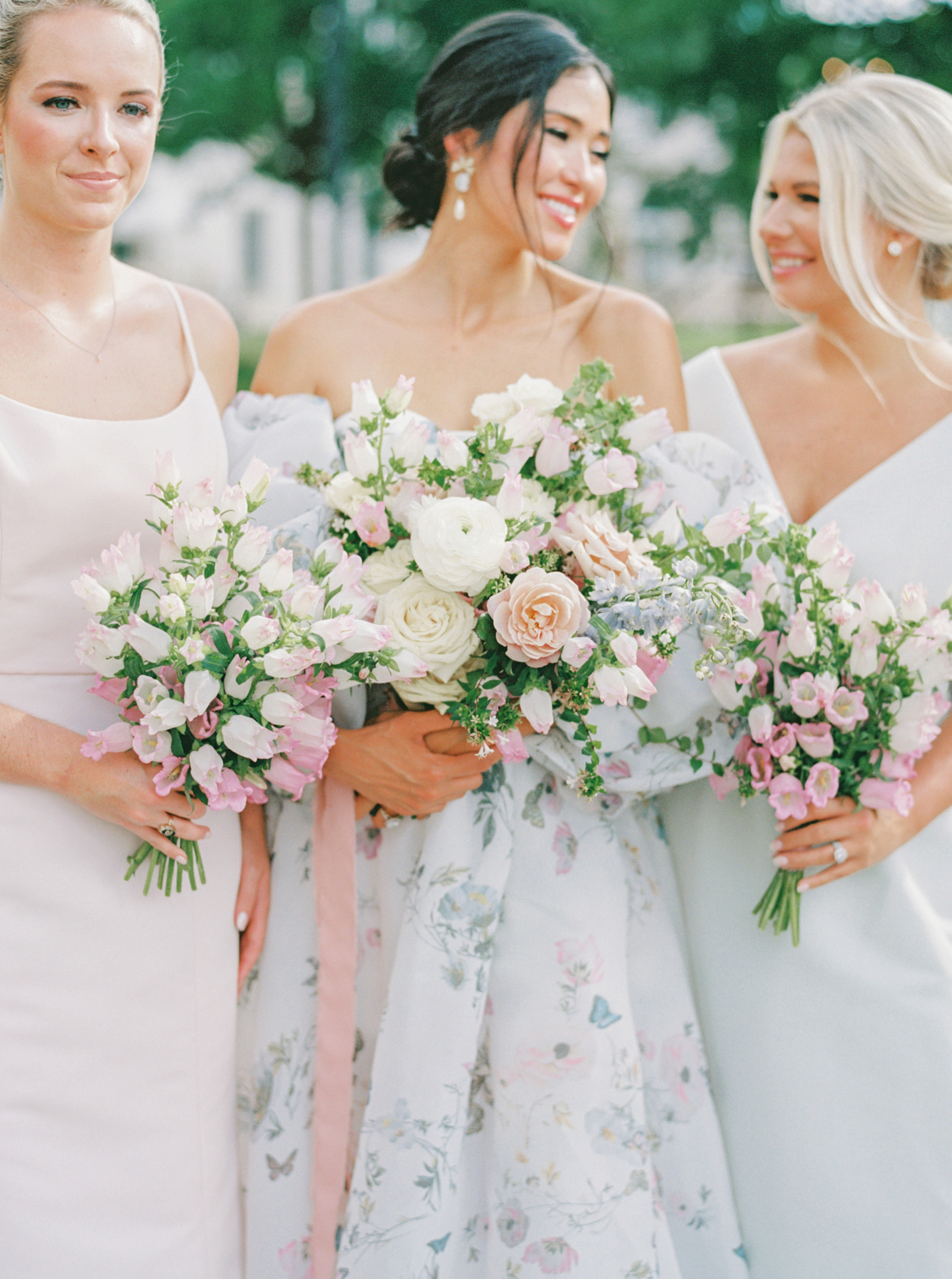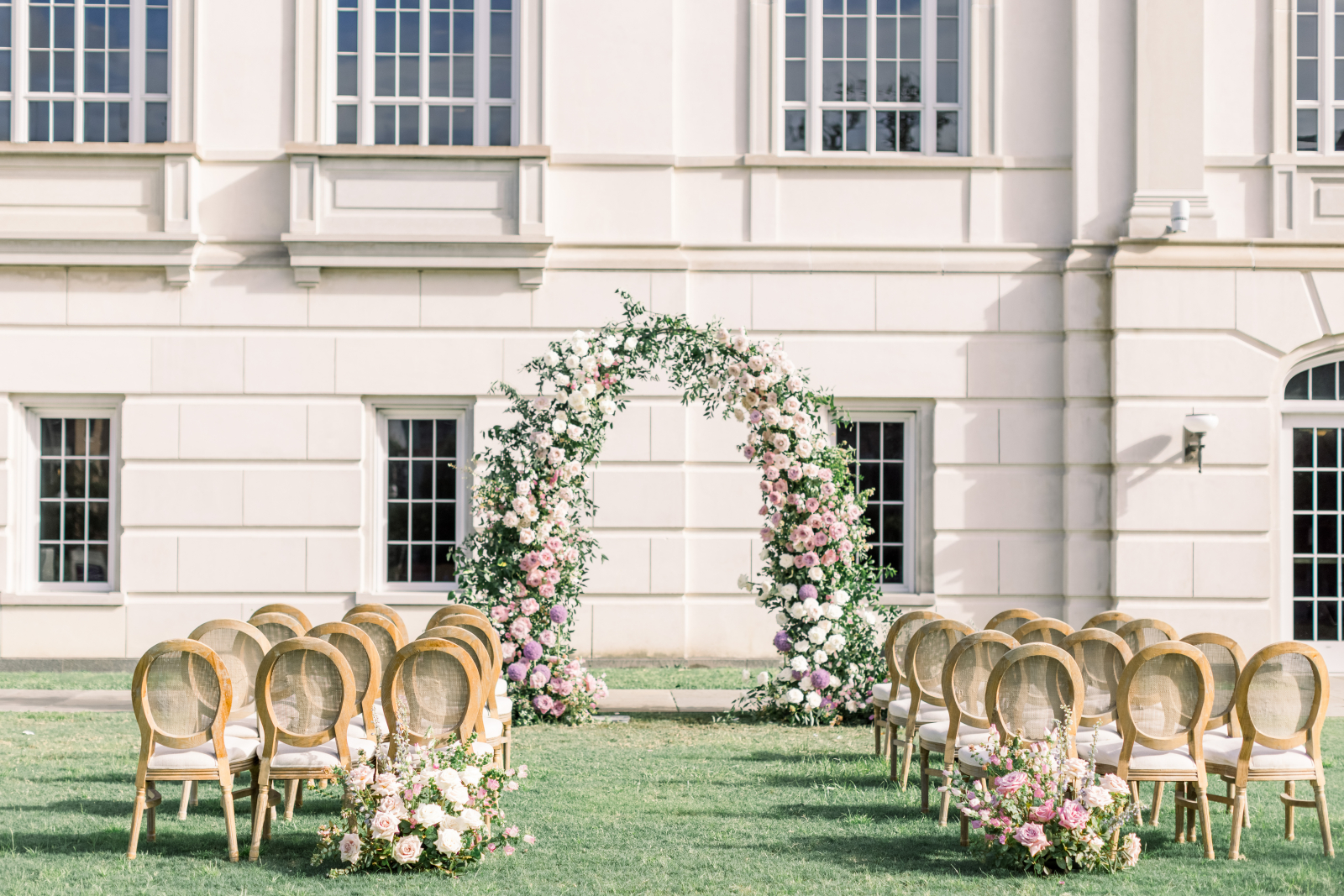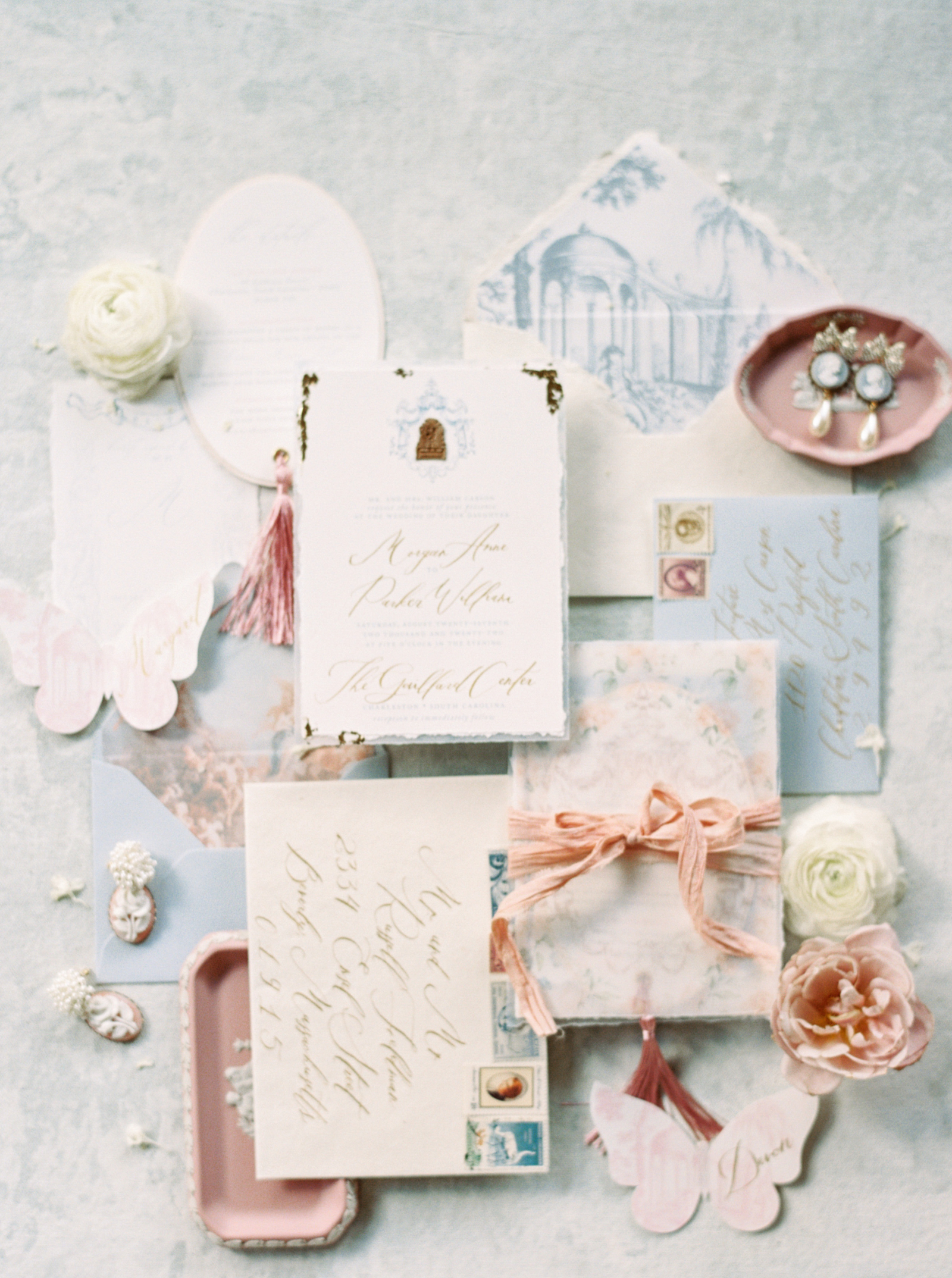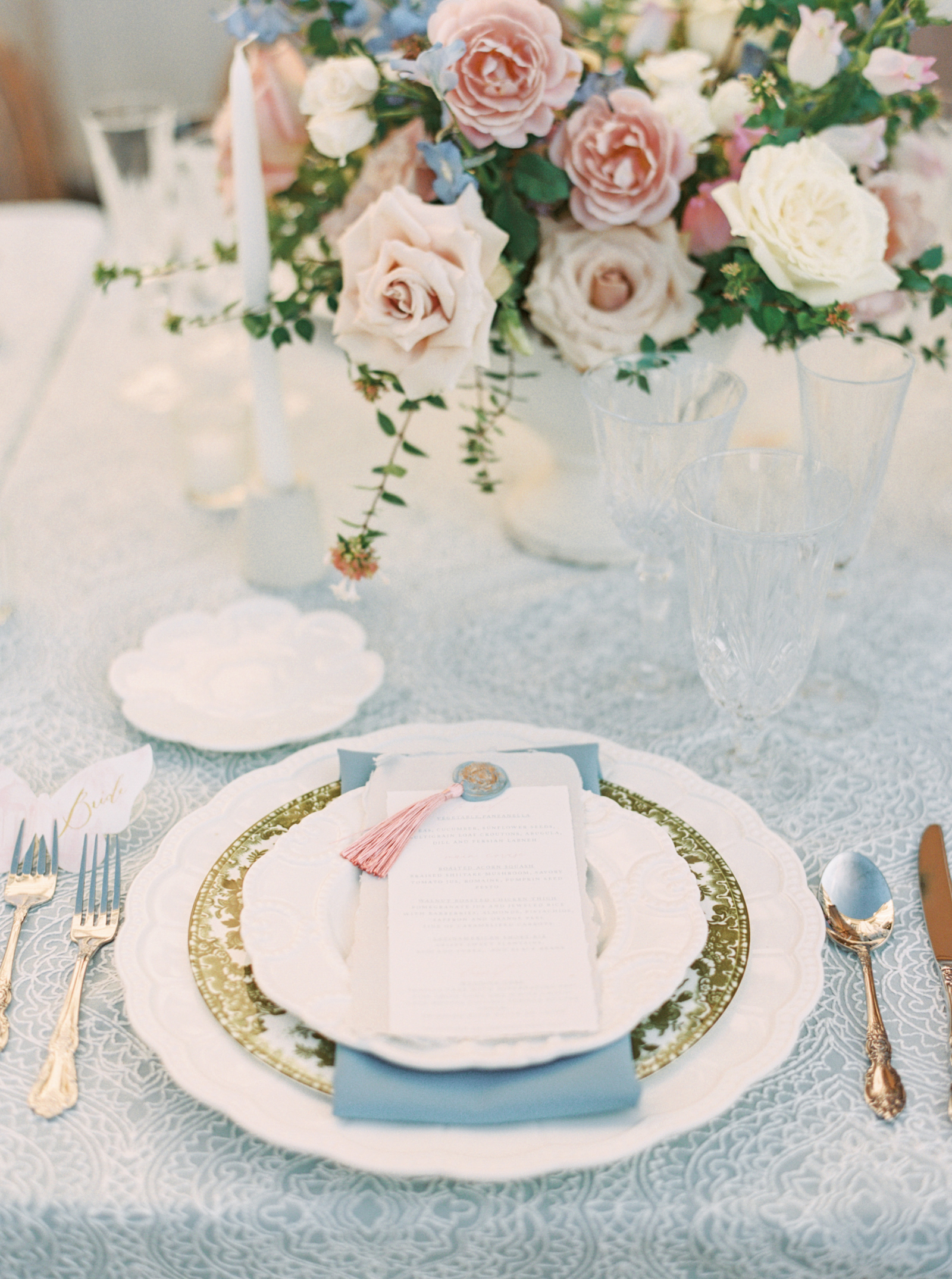 A huge thank you to Rhode Island Wedding photographer COLLEEN ANNE LENNEHAN for sharing this beautiful inspiration with us. Colleen's intrigue for photography began at a young age, and over the last twenty plus years it has blossomed into a true passion. She tells us, "I find it so important to document your legacy. I cherish any old family photos I can get my hands on and ultimately, I am driven by the fact that I can capture life's biggest moments. Though my work is for those both near and far, I consistently photograph weddings along the East Coast. I am incredibly inspired by beauty in all forms; paintings, gardens, an antique diamond ring, a soft touch between soulmates. We are surrounded by it everywhere, especially during events celebrating love. You can see more of her portfolio here.