Well it truly doesn't get much more romantic that a JANNA BROWN editorial! Captured by North Carolina wedding photographer MADELINE TRENT at BLOOMSBURY FARM in Tennessee, Janna tells us it was built upon elements that complemented the rolling hills of the surrounding landscape, the delicate movements of an ethereal gown, and the organic nature of the farm.
The tablescape was designed to present an elevated and elegant farmhouse aesthetic. They used a neutral linen paired with beige striped napkins, and hand-lettered menus and place cards for each place setting. The florals - again by JANNA BROWN - were predominantly cream tones, with a few mauve varieties interspersed. Hand-made bread loaves and artisan cheeses perched below the cascading florals were the finishing touch for the table.
The bride donned a gown by ALON LIVNE, that trailed behind her as she traipsed through the sun lit hills. Her makeup by KATIE GURLEY ARTISTRY was dewy and natural, a perfect fit for such an organic setting. "As the sun began to soften, we captured portraits in front of an untamed ceremony installation, brimming with wild foliage and hydrangea."
Romantic perfection if you ask us!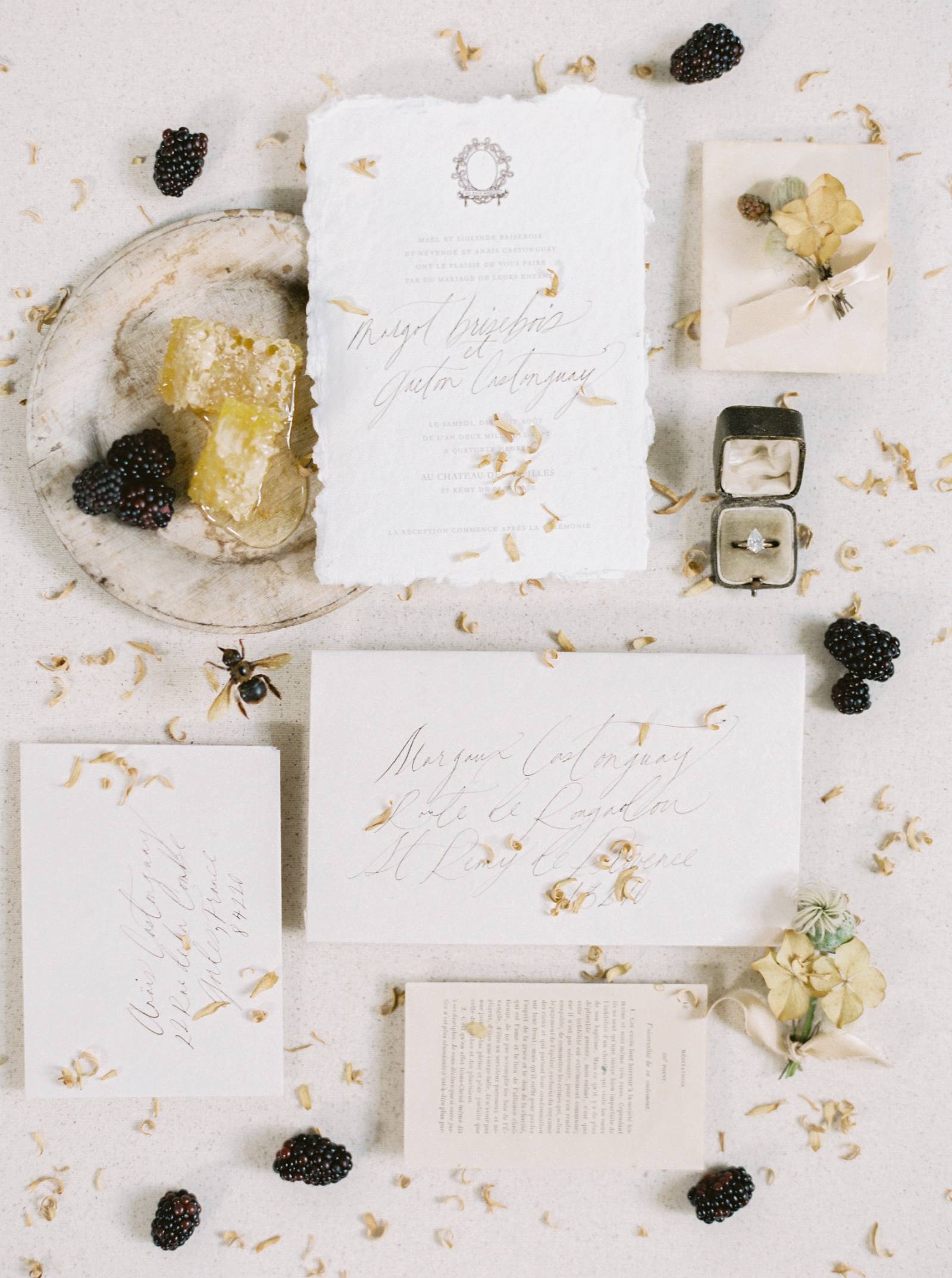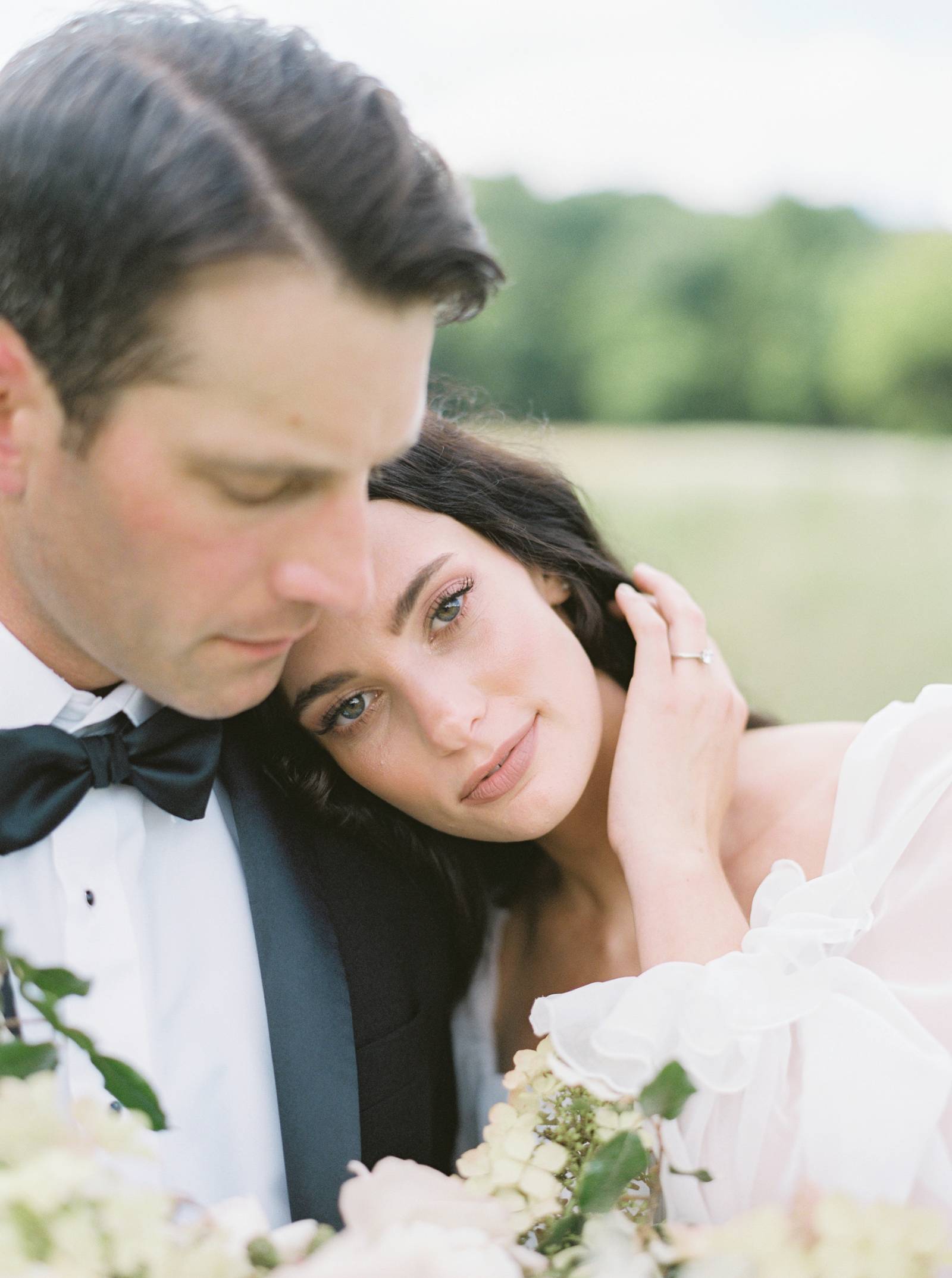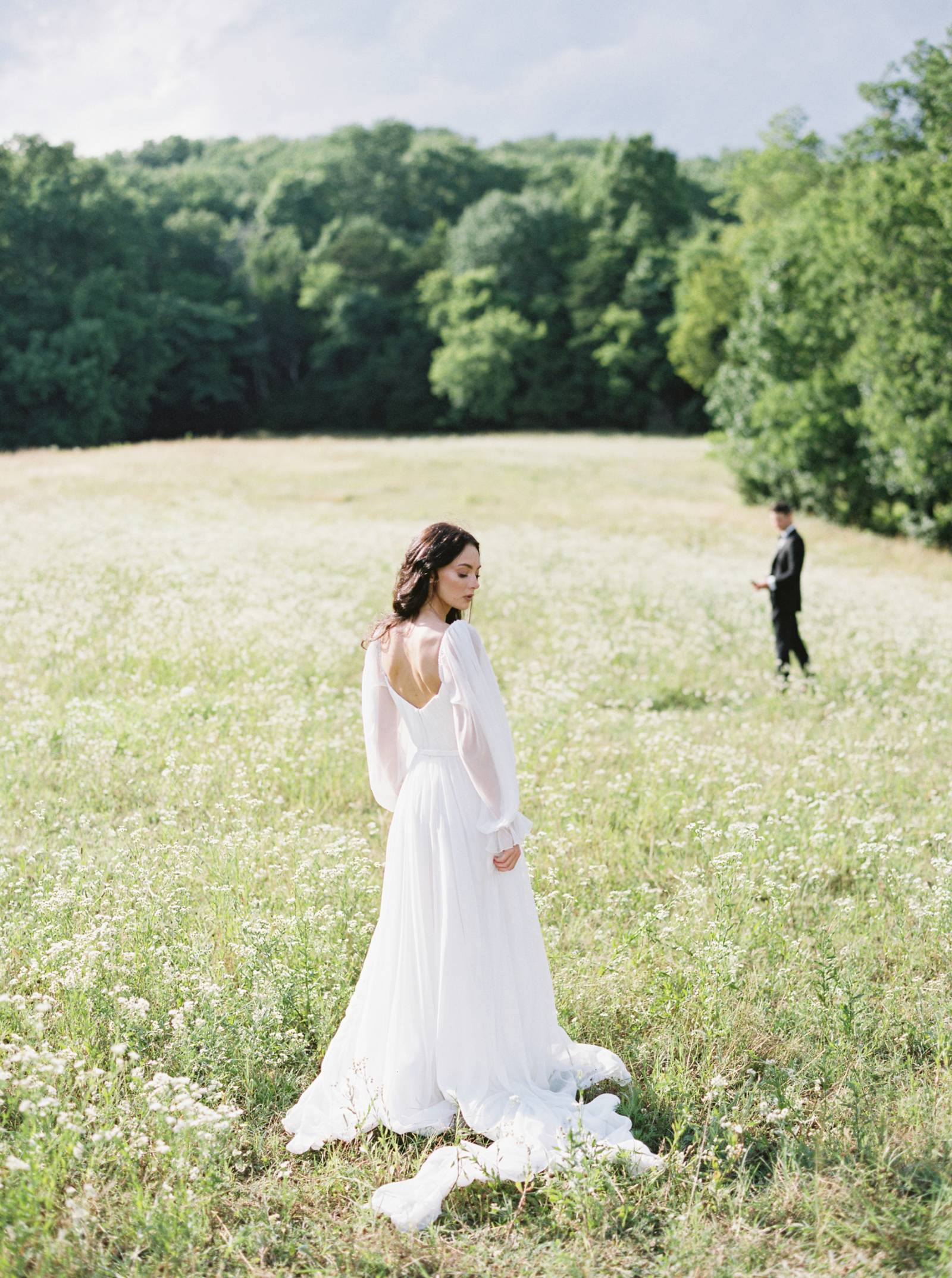 MADELINE tells us, "It was such an honour to capture this editorial with Janna after being cooped up at home for several months during the quarantine. For a few hours it was so nice to feel normal again, and engage in doing something creative with like minded industry friends. There is an undeniable 'look' to Janna's work, which makes it both unmistakable and absolutely captivating at the same time- you just want to keep reading the story after the book has reached the final page. Her consistent use of a soft colour palette never feels tired because she always incorporates something unexpected that feels luxurious- like fine cheeses in the tablescape and homemade bread covered in honey and nuts in her flat lays. Everything feels incredibly elegant and mesmerising, yet also attainable for today's bride who is planning her wedding. I typically don't shoot in full, bright sun unless I have to because it makes me nervous - but I am much more in love with those images than the ones in brief cloud cover."
A big thanks to North Carolina wedding photographer MADELINE TRENT for sharing this stunning shoot with us. Based near Asheville, North Carolina her photography is romantic, joyful, and timeless, with an editorial style that is full of beautiful light and natural emotion. She specialises in romantic, whimsical, elegant weddings around the world. Check out more of her portfolio here.