The beauty of using neutral colours for your wedding is that you can use them any time of the year, any way you like. The soft pastel tones combined with neutral elements create a look that will never go out of style and knows no seasonal barriers. With styling and florals by North Carolina wedding planner ELIANA NUNES EVENTS this shoot from Winston Salem, North Carolina is feminine, romantic, and timeless. Eliana tells us, "I love to mix elements from different styles to create a unique, yet elegant and timeless look filled with details that bring in each couple's love story to be part of the conversation around the table. Nothing says feminine and romantic better than gorgeous flowers, so we created lavish floral designs to complete the look."
THE BARN AT RENOYLDA VILLAGE is a historic barn that has been restored into a gorgeous wedding venue with the most perfect lighting and beautiful exposed beams and made for a fresh backdrop to this inspiration. MEGAN TRAVIS PHOTOGRAPHY captured all the details in film which included a beautiful paper suite by Wedding stationery designer INQUISITED.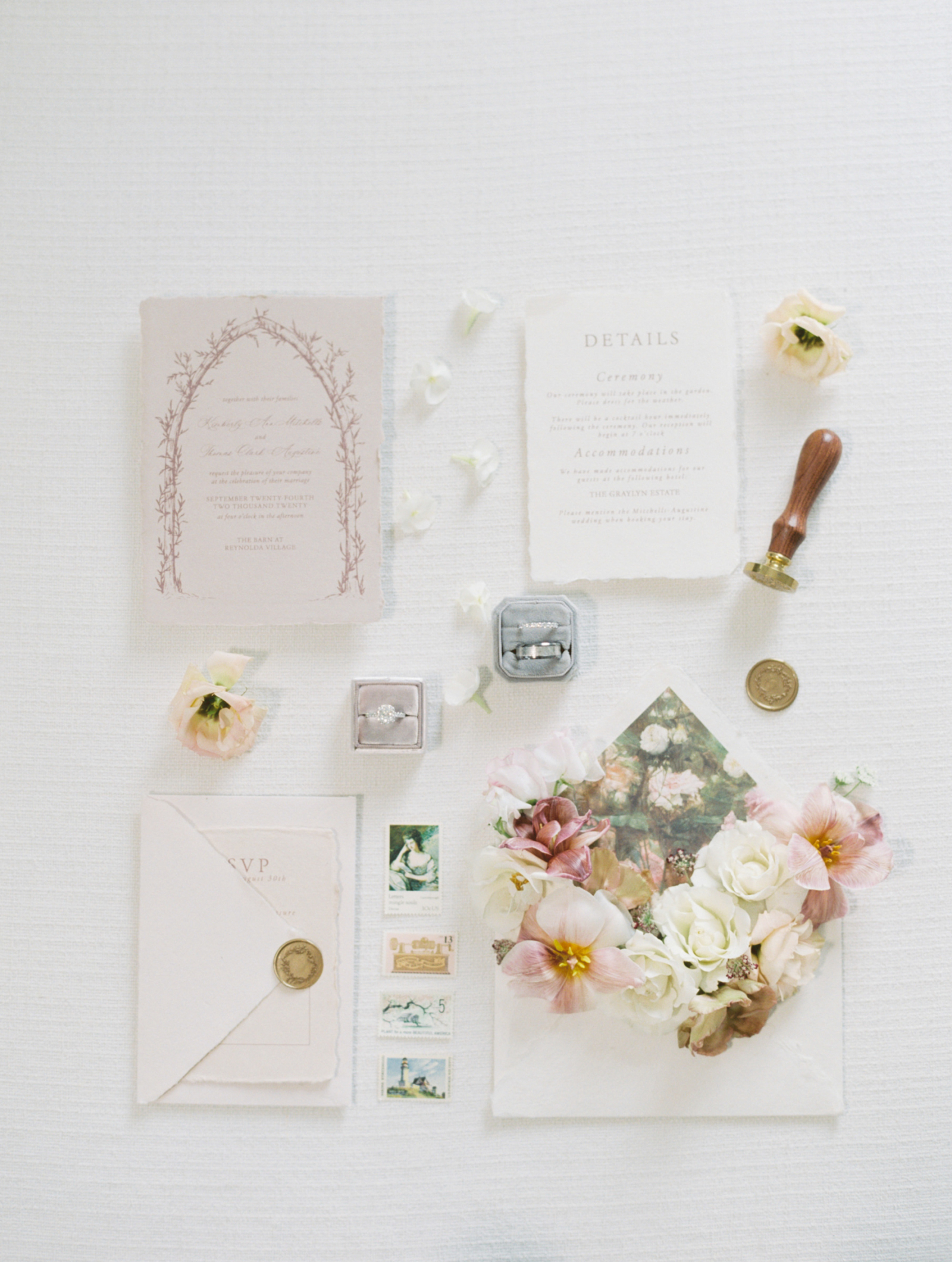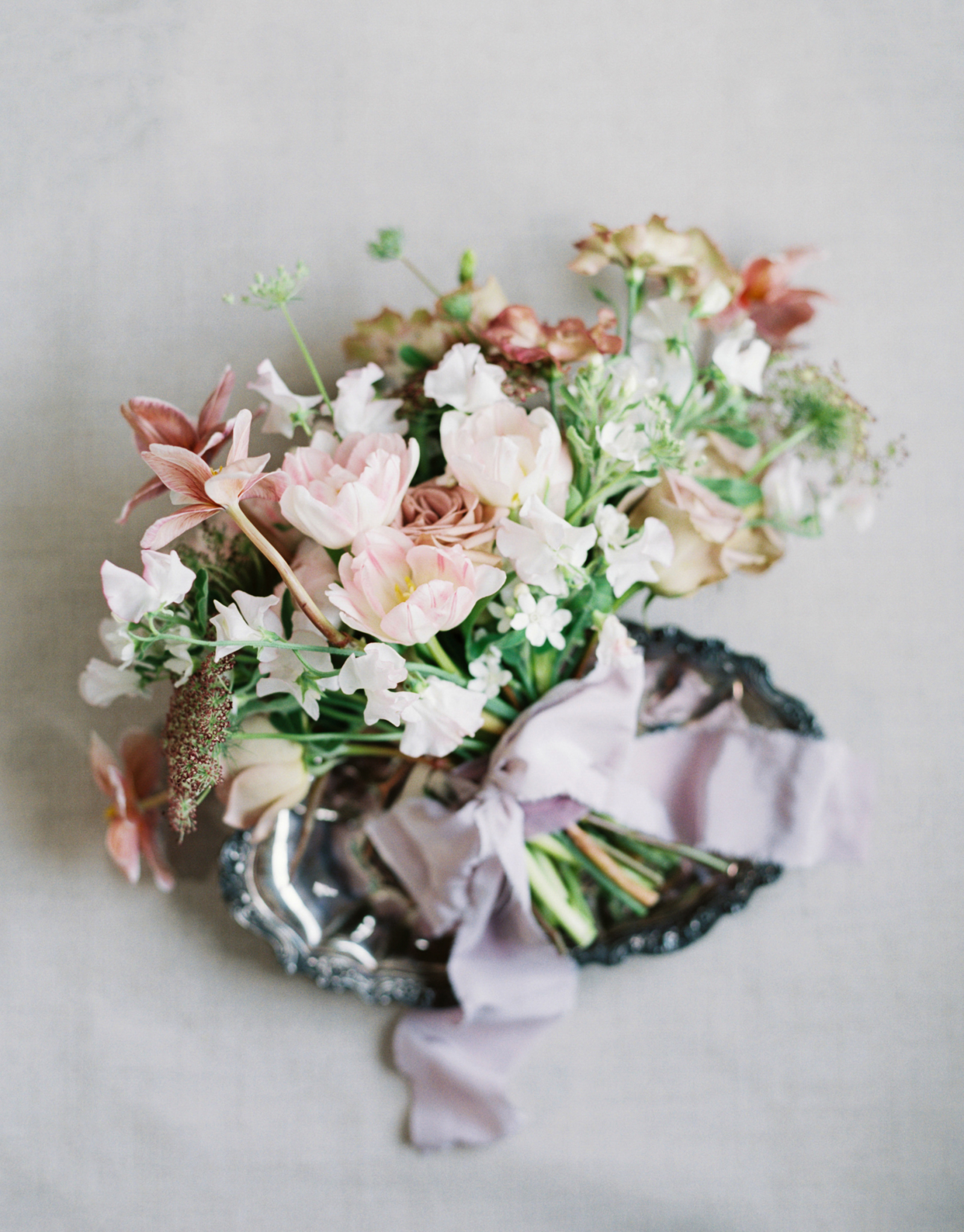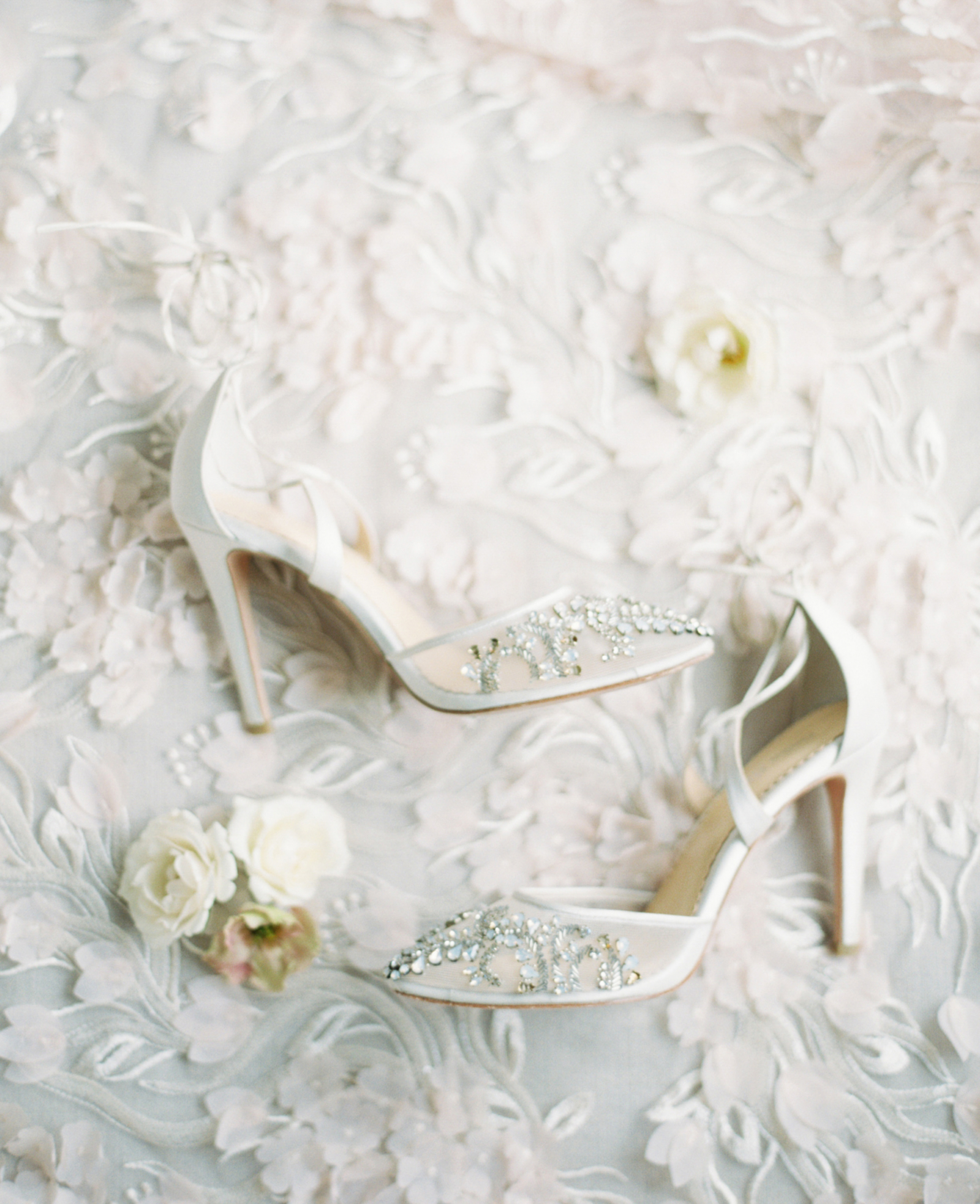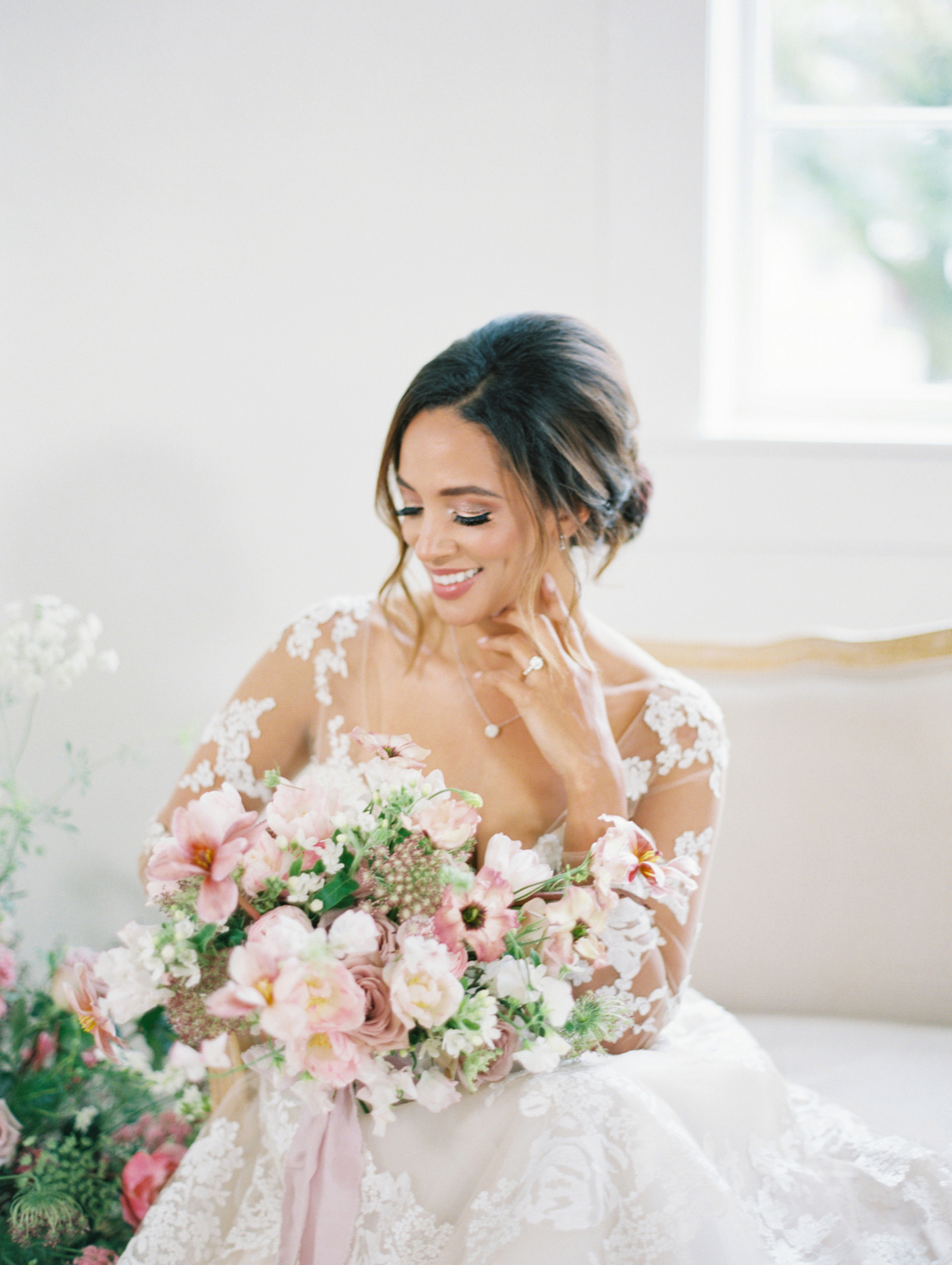 A huge thank you North Carolina wedding planner ELIANA NUNES EVENTS for sharing this beautiful inspiration with us. Eliana believes that equal focus on refined aesthetics, thoughtful details, as well as client and guest experience, is the key to creating the most memorable weddings. She tells us, "My deep roots in floral design - which is how I started in the wedding industry over 15 years ago – enables me to provide my clients with stunning in-house florals, which land the final touch to the highly curated designs we create for each client. I love drawing inspiration from people's stories, as well as nature, architecture and fashion." See more of her work in her portfolio here.
Stationery designer INQUISITED is a valued member of our vendor collective. INQUISITED is a bespoke handmade paper-making, stationery design and letterpress studio. Designer Sakshi tells us, "We work with couples worldwide to create not only unique stationery, but fully custom handmade paper. Creating stationery that is inspired by gardens and the soft yet vibrant colours of nature, we put sustainability at the forefront while still designing the highest quality stationery that your guests and loved ones will cherish." Check out more of their portfolio here.