This romantic French Charm wedding inspiration from Canberra wedding photographer ZINETTE HOPPER and New South Wales wedding photographer SUGAR TREE PHOTOGRAPHY, takes us to Nowra on the South Coast of New South Wales, Australia. "Our vision of French Provence charm was brought to life at THE TERRARA HOUSE ESTATE, which was originally owned by a French tea trader and merchant, making it the perfect backdrop for our shoot. Nestled on the south bank of the Shoalhaven River, 'where the land meets the sea' Terrara House offers a variety of ceremony and reception spots, a breathtaking tree-lined driveway and a beautiful wellness spa making this the perfect location for couples looking to create a European inspired wedding.
Inspired by the romance of France and soft blush and blue tones, this shoot was made for the romantic bride looking for an elegant and luxurious take on this unconventional colour palette. We approached this shoot with the intention of combining luxurious elements within the confines of a working budget. We wanted to demonstrate that you can have a beautifully detailed wedding by making clever choices. Starting with the florals which often account for a large portion of the expenses. This can be attained by sourcing locally grown seasonal florals placed in various smaller arrangements along your table. Making this perfect for all weddings as it allows for good visibility and ensures guests will be able to have meaningful conversations without distractions. The elegant look of the tablescape was complemented by custom menu and place cards, tea lights, elegant tapers and linen napkins to achieve the timeless romantic feel we envisioned.
Our vision was completed by the understated elegance of the bridal hair and makeup by KARINA MAREE BRIDES which complimented the exquisite demicrown by PALETTE DE FLORES. It was a privilege to work alongside these wonderful vendors to bring our vision to life at this picturesque venue."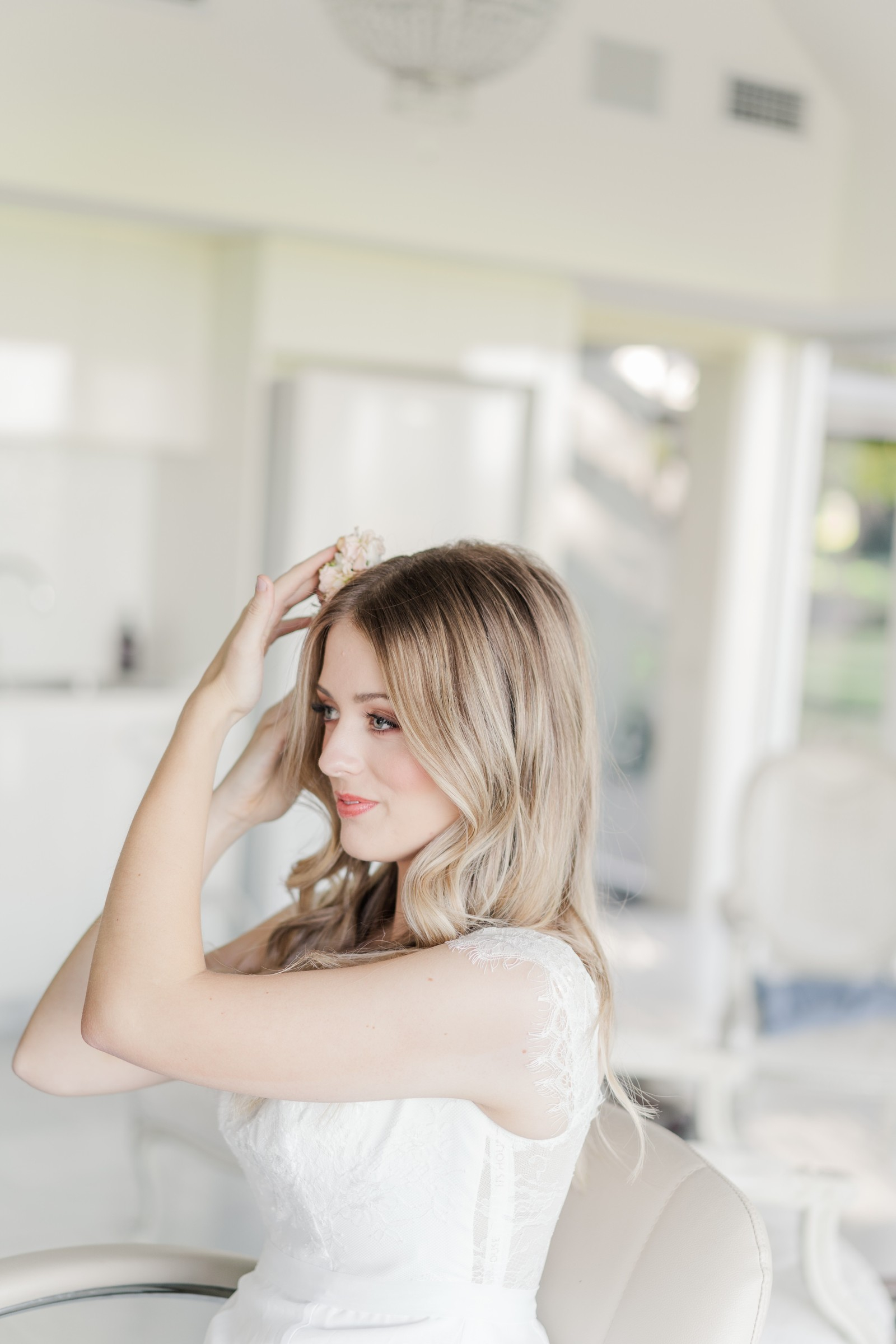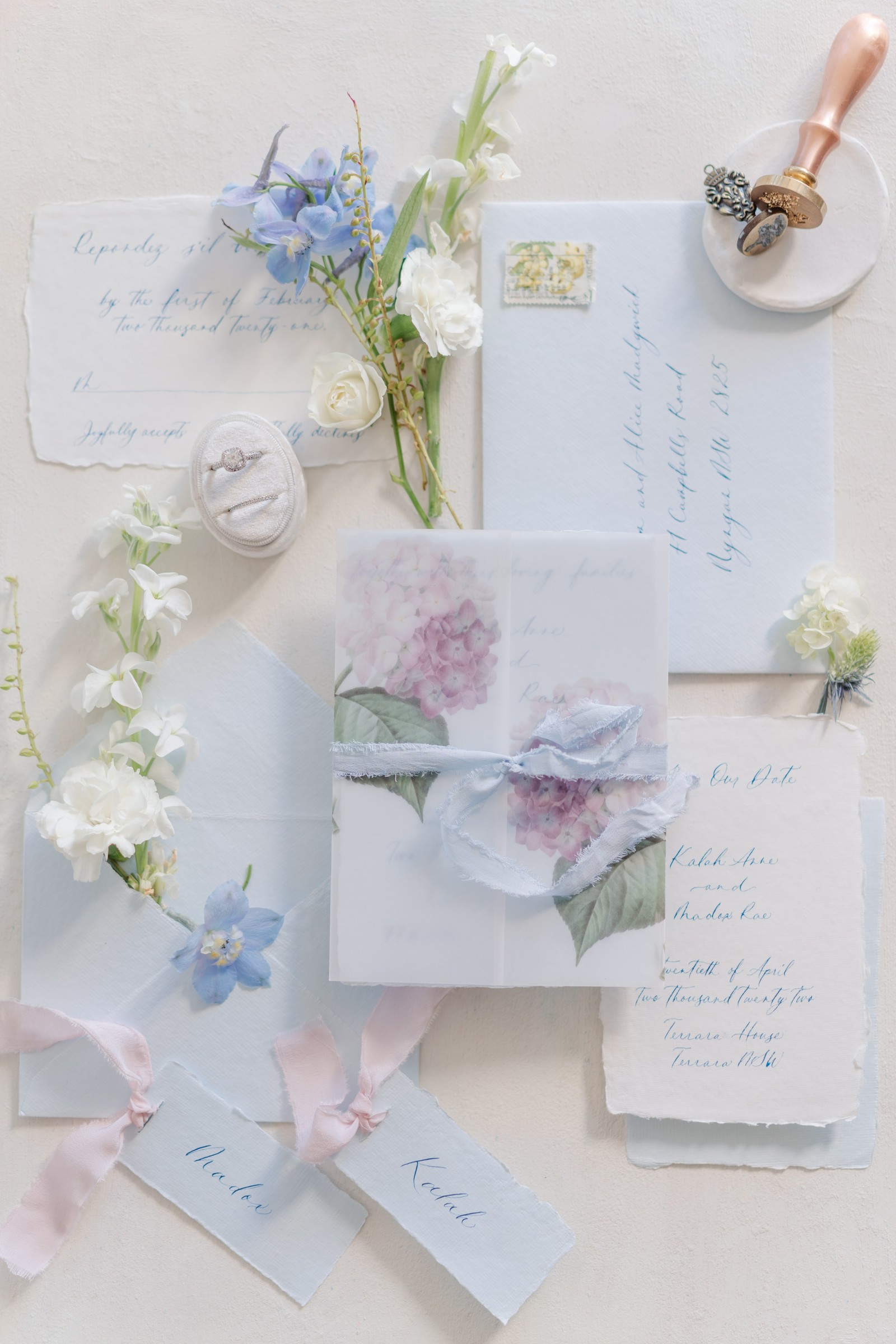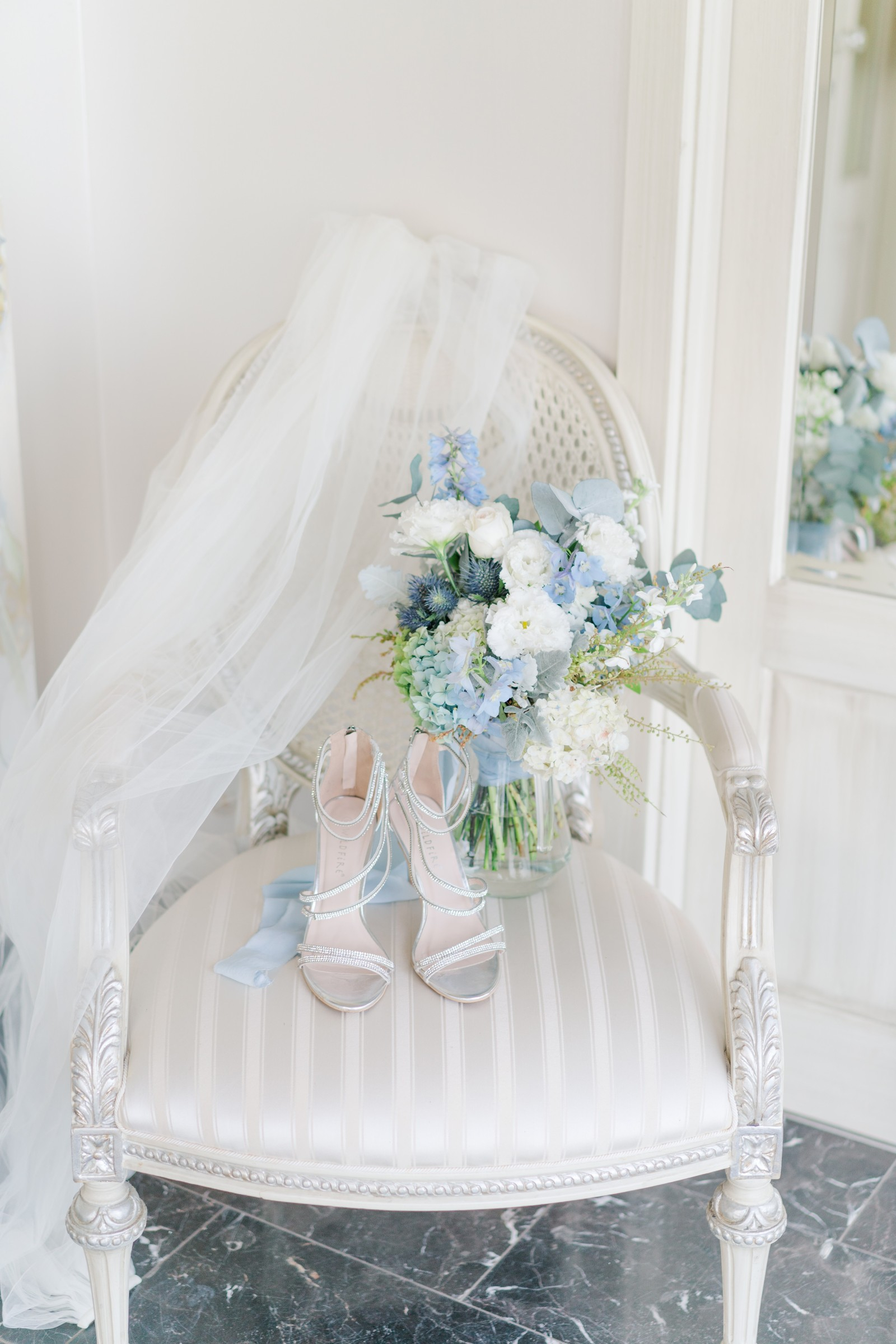 A big thank you to Canberra wedding photographer ZINETTE HOPPER for sharing this beautiful inspiration with us. Zinette is a passionate fine art wedding & elopement photographer based in Canberra, Australia. She is all about radiant natural light and capturing images that are timeless, elegant and romantic, and that truly and honestly reflects couple's unique stories. Zinette is truly passionate about her work and nothing is more meaningful to her than the ability to create memories through artistic imagery. You can see more of her work in her portfolio here.
New South Wales wedding photographer SUGAR TREE PHOTOGRAPHY is a valued member of our vendor guide. Mandy has a passion for capturing your memories and documenting your love story in a way that preserves your legacy and captures the real you - your heart, your joy, your laughter! With an approach that's relaxed and intentional, Mandy works to capture the candid and polished moments of your special day with warmth and sincerity. She loves light, bright, timeless imagery. An introverted extrovert, hopeless romantic and lover of all things Winnie the Pooh, she's not above acting crazy to get a smile! You can see more of her work in her portfolio here.