With just themselves and their photographer, CARLIE STATSKY, Libby & Alex were able to really let loose and make the most of their time with her - without the usual pressure of having guests to get back to. After having an elopement ceremony on the Big Sur Coast at VENTANA INN, they drove down Highway 1 for a photo session with Carlie. Libby tells us, "My favourite photo is of Alex and myself running down Highway 1 with my MONIQUE LHUILLIER dress billowing behind me (yes, we were safe and knew that no cars were coming). It was a romantic and fun day that we were able to focus on each other completely."
WHAT WAS THE INSPIRATION BEHIND YOUR WEDDING STYLE? Since our wedding was an elopement along the coast, I wanted it to feel romantic. I had my eye on one specific dress that I kept close tabs on via Instagram to get ideas for styling and how it might look for our big day. The second I tried it on I knew. It's a romantic and airy dress that would not only fit into our venue perfectly but would lend to great photos.
WHY DID YOU CHOOSE THIS LOCATION? Alex grew up in the Carmel, CA. While his parents have since moved, we visited the area several times over the years. On our first trip together as a couple we visited Carmel and Big Sur. One night we ate at Post Ranch, located across the highway from Ventana. On our way back from dinner we were stuck in traffic for four hours until 2am due to a car accident. We both knew quickly that if we could handle four hours stuck in the car on the side of the highway until 2am, and somehow still have fun, that we had something special. We chose Ventana specifically because Alex's aunt and uncle, who passed away a few years ago, honeymooned there. Alex now wears the same wedding band that his uncle and grandfather both wore so the location felt very sentimental in a number of ways.
HOW DID YOU MEET? I met my husband through work. I remember a co-worker pointing him out to me on his first week at work, but I didn't think we were a match. We talked at a few parties over the years, but it wasn't until a mutual friend's wedding that we really hit it off. Nothing happened until our holiday party that year when we went on our first date to a diner after the party. We went out again the next night and have been together ever since.
TELL US ABOUT YOUR PROPOSAL: We knew we would be getting married, but also knew the time frame was going to be a bit up in the air as Alex was getting ready to head out of town for a few months to take care of his Mom who had just had a stroke. About a week before he left, I had to take a piece of jewellery in to be repaired. While waiting to pick up my repair, I stumbled upon a trunk show of vintage rings and fell in love with a 1920's rectangular square cut ring. As soon as Alex got home, I let him know that I accidentally found the ring. We went into the store the next day and my husband was blown away by how much it looked like my dream ring, but somehow better. We bought the ring that day, which turned out to be a fun secret that we had for two months before he officially proposed on our two-year anniversary of our first date.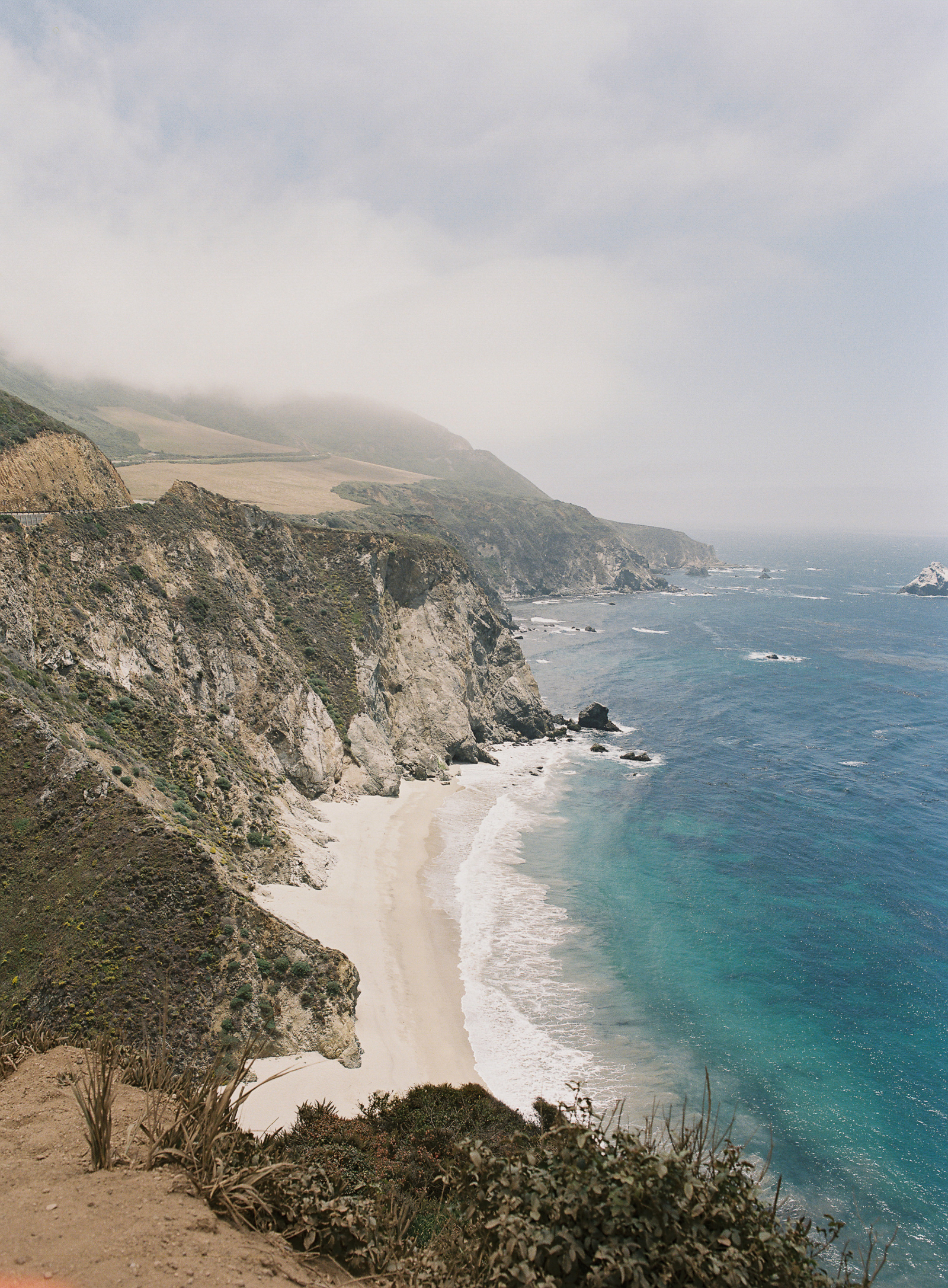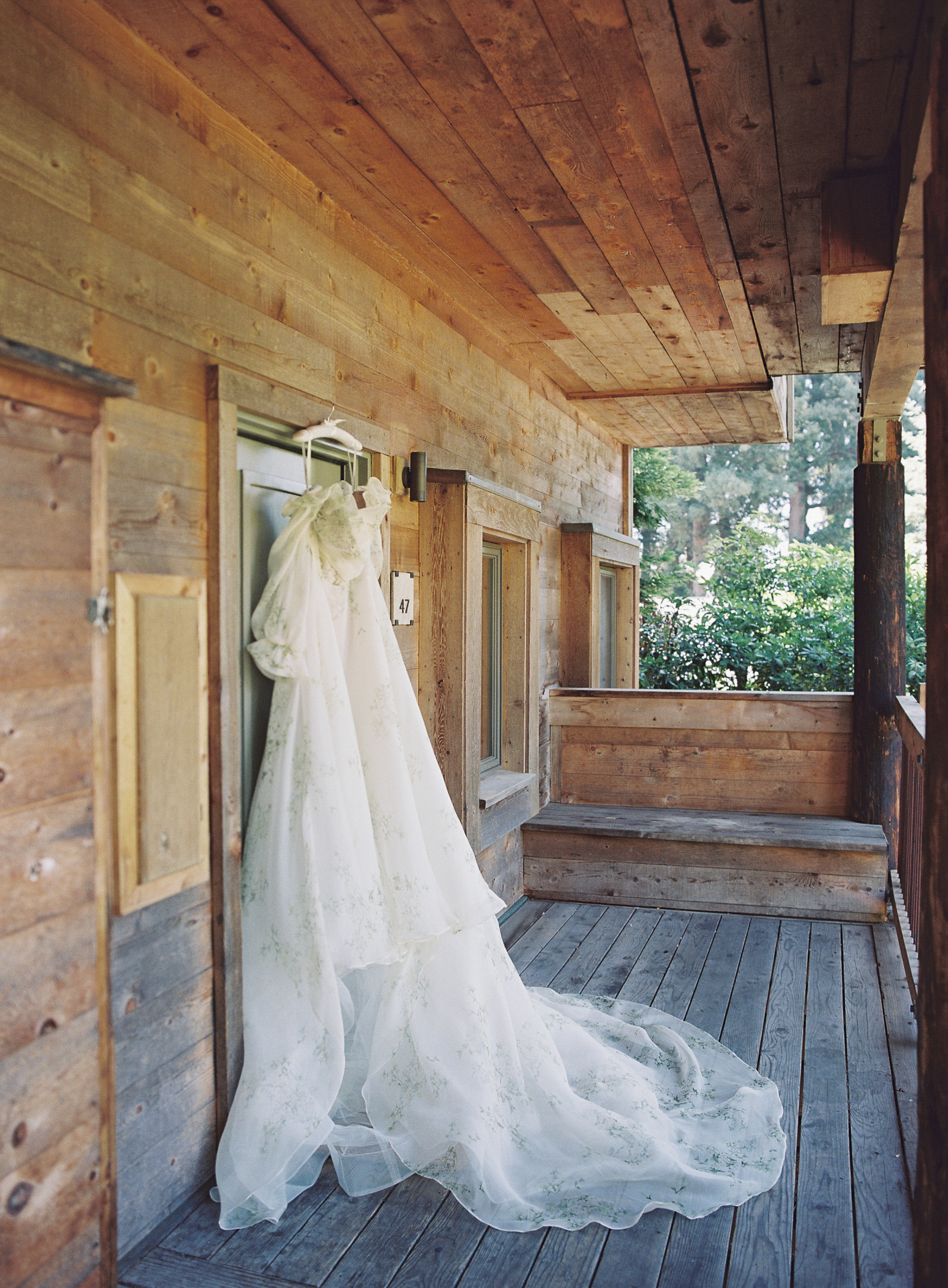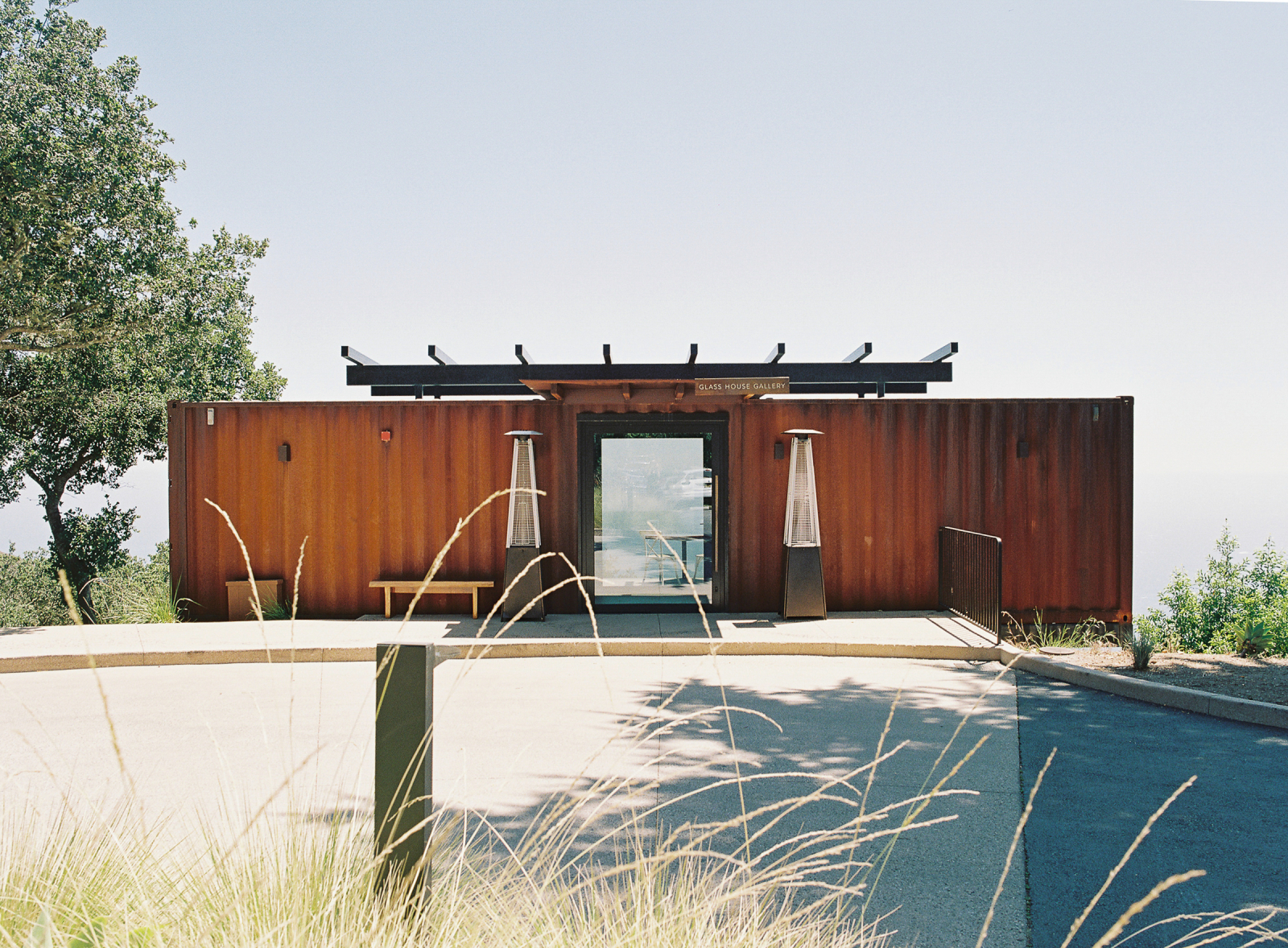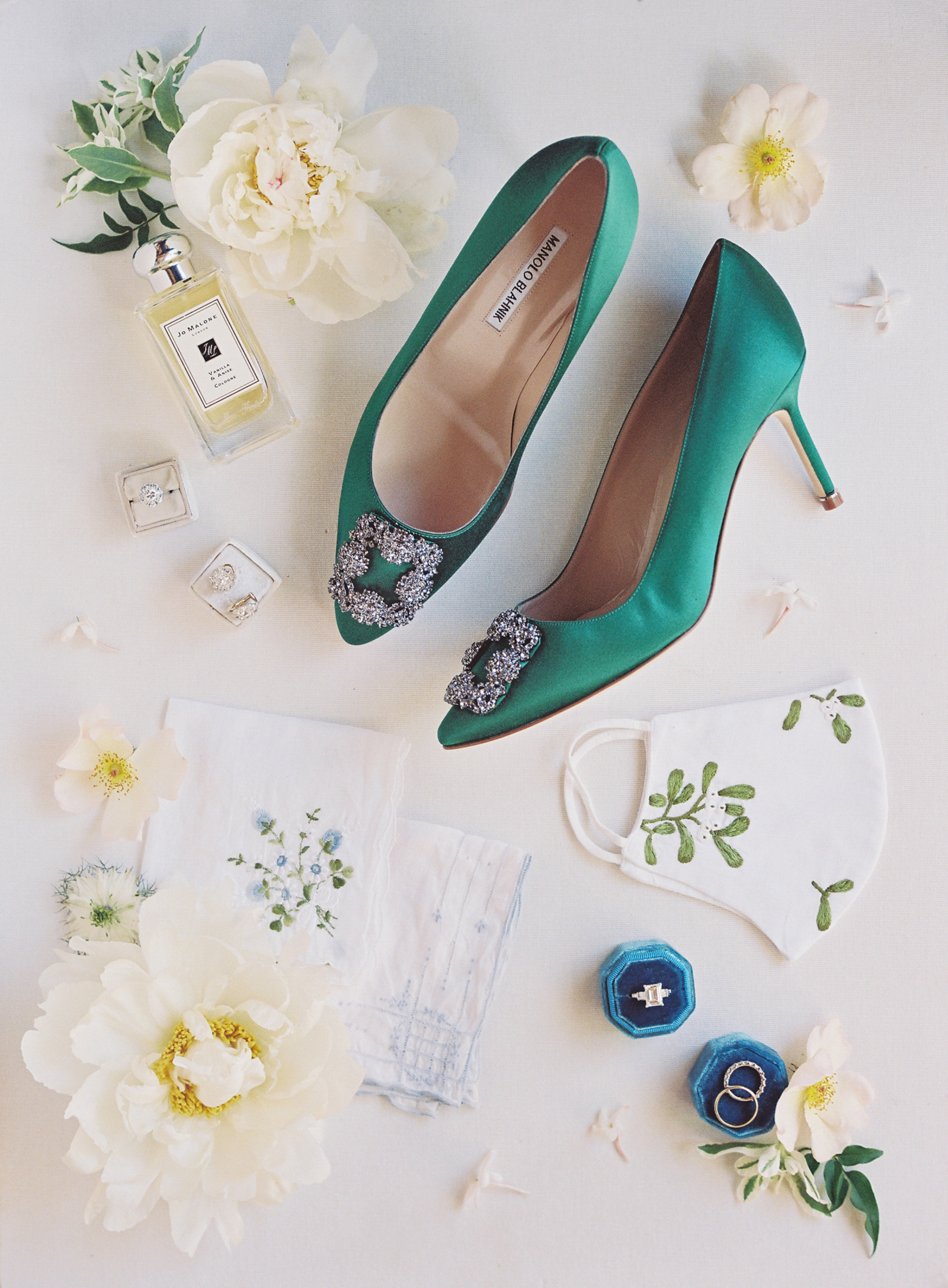 TELL US ABOUT FINDING YOUR WEDDING DRESS/ATTIRE: Once we were engaged and knew that we would be eloping, I zeroed in on a specific Monique Lhuillier dress. If we had a more traditional wedding ceremony, I likely would not have chosen this dress erring on the side of something a bit more traditional. However, since it would be just the two of us I really wanted to have fun with my dress and feel romantic. A local dress store happened to have THE DRESS in stock, but in a pattern I hadn't yet seen. As soon as I tried on the dress, I knew it was it and the new pattern was even better than the one I had fallen for. In fact, I went in to try the dress on by myself as my Mom wasn't able to join me due to COVID-19 health concerns. Friends of mine were disappointed not to go with me. However, I loved being on my own and choosing the dress I loved as opposed to listening to the advice and input of others.
We found Alex's attire on a whim while in Charleston, one of our favourite vacation spots. As we walked out of store I spotted a lemon shirt I wanted to buy for him. As we were checking out we noticed a beautiful blazer. That was the start of a major shopping moment for Alex. We bought everything he needed for the day down to the socks.
DESCRIBE YOUR WEDDING FLOWERS: Our flowers were just magical. Alex and I visited a few peony farms during a trip to Alaska the year previous to our wedding. I knew peonies, my favourite flower, wouldn't be in bloom for our July wedding, but I knew they would be in season in Alaska. We gave our florist the contact information for our favourite farm we visited. The flowers were absolutely stunning, but it was even sweeter knowing exactly where they came from. Aside from the flowers themselves, our florist was a rockstar. She came in with a few buckets and flowers and hand arranged everything on site. She also created a romantic tablescape for us to enjoy dinner together after the ceremony. I loved what she did so much that I ended up bringing home a huge rose quartz piece she used as well as a wood bowl she had a few blooms floating in, with her blessing of course. I love having these elements from our first meal together as a married couple in our home
FAVOURITE DETAIL OF THE DAY: We had the beauty of focusing on the two of us all day on our wedding which was simply the best. We started the day out with breakfast in our room followed by a couples massage is one of the open-air tents on the property overlooking the hills. I think that really helped to ground us and focus on each other.
WHAT ADVICE WOULD YOU GIVE OUT TO A COUPLE PLANNING THEIR WEDDING? I had been engaged before and planned the big wedding years prior. It started to get out of control with too many opinions. My advice would be to trust your gut and try to stick to your vision as much as you can. On your big day make the time to connect with your husband just the two of you. We missed our families greatly, but we are also so thankful we were able to focus on each other completely the entire day.
MOST MEMORABLE MOMENT? The moment we still laugh about is unpacking my dress. The long train did not pack well at all. So, the night before the wedding we stayed up way too late steaming my dress. Alex is always prepared and happened to be traveling with a headlamp. Alex was able to capture the moment of me with the headlamp on late at night holding two steam irons getting the wrinkles out of my dress. It wasn't what we had signed up for, but it was certainly a funny memory.
WHAT ASPECT OF THE WEDDING WAS THE MOST IMPORTANT TO YOU BOTH? We were both clear that we wanted to get married under the redwood forest canopy. As a a girl growing up in Colorado the redwoods always seemed so big and foreign to me as they are so different from the trees in Colorado. I'm also not outdoorsy at all, but Alex introduced me to camping and I now love camping with him and our dogs. Out wedding site felt like a fun marker to me about how life evolves and changes, as I never thought I would get married in nature amongst the redwood forest.
ANY OTHER DETAILS THAT HELP TELL THE STORY OF YOUR DAY? The only person present at our wedding was Alex's best friend David who drove up from L.A. to be our officiant. It felt odd to have a stranger marry us, so we are so thankful he was able to join us for the ceremony. He is also a cameraman, so he and Alex set up cameras around the forest to film our ceremony. We were then able to share a bit of the video with our families, so they felt that they were there with us.
TELL US A LITTLE ABOUT YOUR HONEYMOON: We honeymooned in Napa immediately after our wedding and were delighted to spend the afternoon with my brother who happened to be in town for work. A few months later we had a more traditional honeymoon in Maui.
IS THERE ANYTHING YOU WOULD CHANGE OR DO DIFFERENTLY? I wish our families could have been with us. Otherwise it was a perfect day.