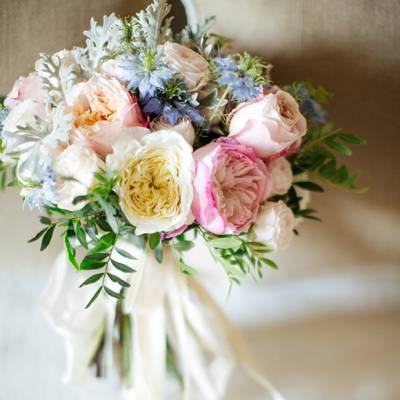 Olive trees or leaves might just be one of my favourite things used for wedding decor, it's rustic, organic and a little bit pretty all at the same time! This beautiful Tuscan wedding captured by LES AMIS PHOTO uses it throughout and it's just gorgeous! Admittedly this feature is detail heavy as the couple preferred to keep most of their photos private, but with all this prettiness how could we deny you at least that much? The stylists LA ROSA CANINA gave us a brief run down as to the look they achieved below…
"The couple wanted to focus the theme on 'A mid summer's night dream' but without intrusive decoration. Everything was designed with this theme in mind; the menus, the table sign, invitations and more. The couple wanted a warm, jovial and familiar atmosphere for the guests. Different styles were used: rustic lanterns, herbs and wildflowers, contrasting with the more romantic look of classic gold candleholders and flowers arrangements, and also vintage decorations for kid's toys. To customise the event further a logo was created for the couple and was used through out their paper goods as well as on pillows especially made for them.
The church of Pienza was decorated without putting arrangements everywhere but including a Tuscany's symbolic plant – the Olive tree. Olive Trees were used inside and outside the church and for the benches were used garlands of olives trees branches."