Not only was photographer JOSHUA AULL the star of our latest magazine cover (with his lovely wife and fellow photographer SARAH KATE), but he was also the man behind the camera for this incredibly romantic winter wedding in Aspen, Colorado. Fate must have been giving the Instagram algorithm a nudge the day that Seth spotted Lindsay's photo on his 'explore' page, and commented on it. It turned out that, although the pair lived across the country from one another, they had mutual friends. After some long distance flirtation, Seth came to Nashville for a visit. "He walked off the plane and I knew I was in trouble!" Lindsay laughs. After a romantic lake cabin proposal, the winter sports-loving couple set about planning their nuptials in Aspen. Lindsay's cherished dream had been to marry in a Yuletide 'hygge' ceremony, with snow blanketing the earth and a roaring fire inside, as they celebrated with loved ones, and that's exactly what they created, with the help of an army of family and friends. "The wedding was a gift of love to Seth and I," Lindsay says. "Every detail was taken care of by intimate friends and family to make my winter, romantic and rustic-chic dream come true."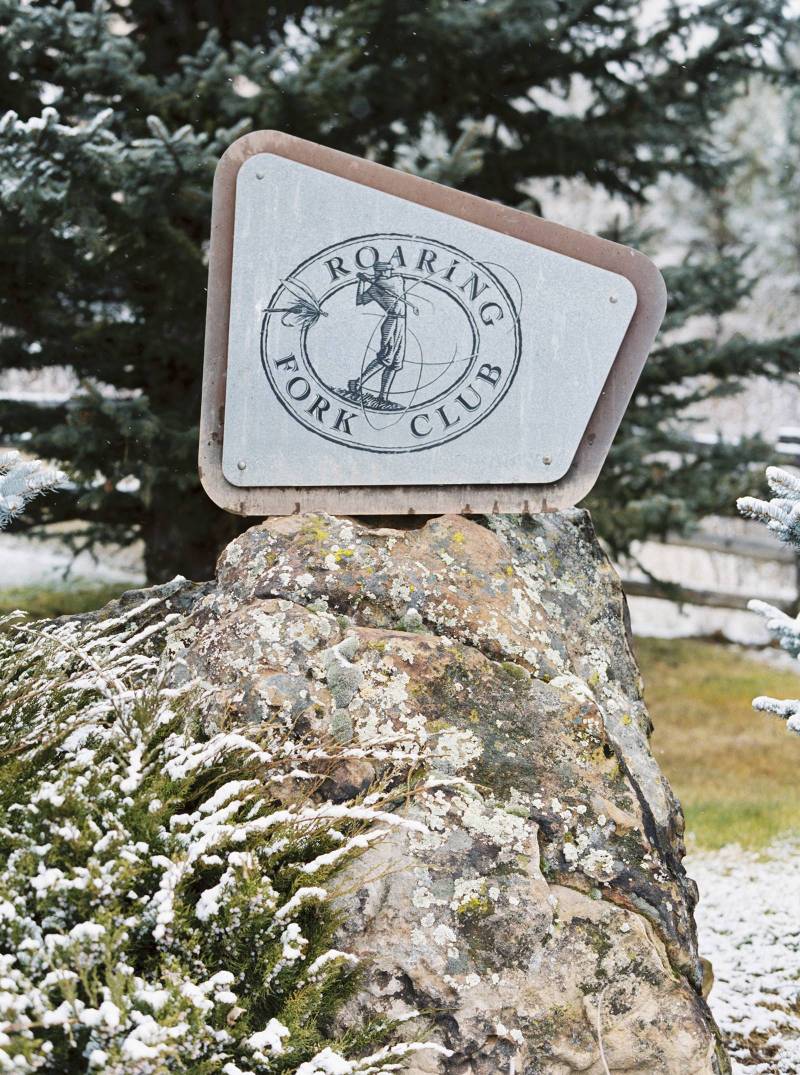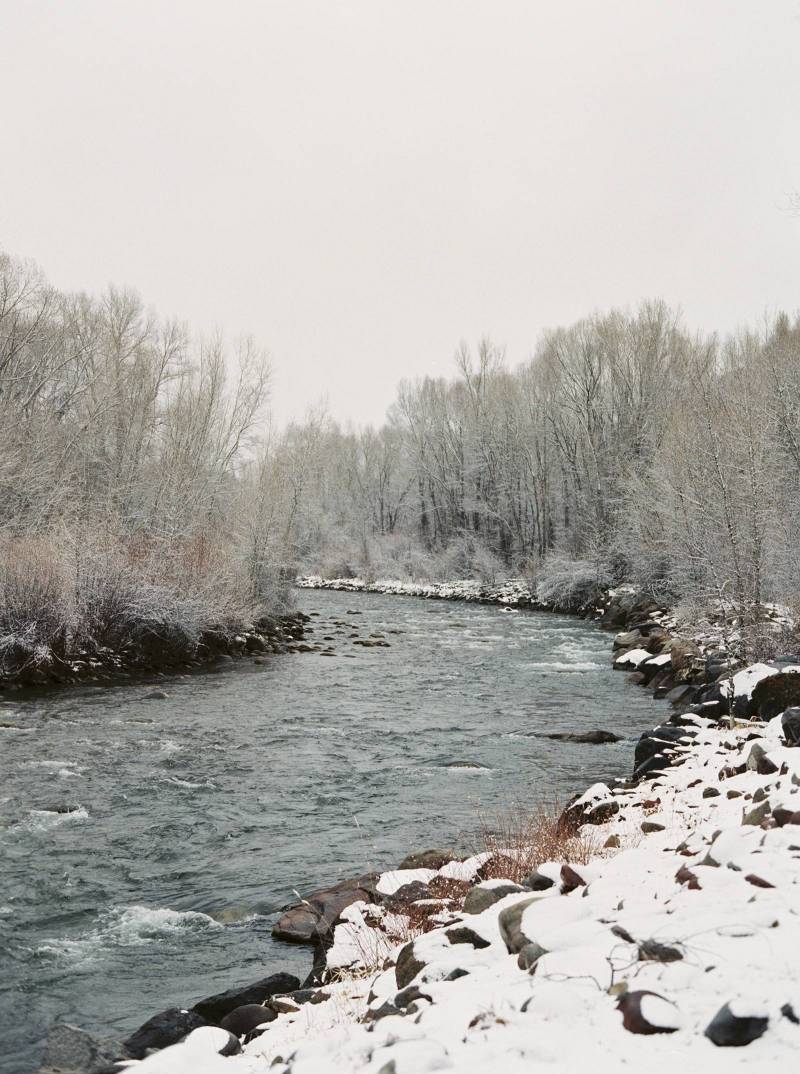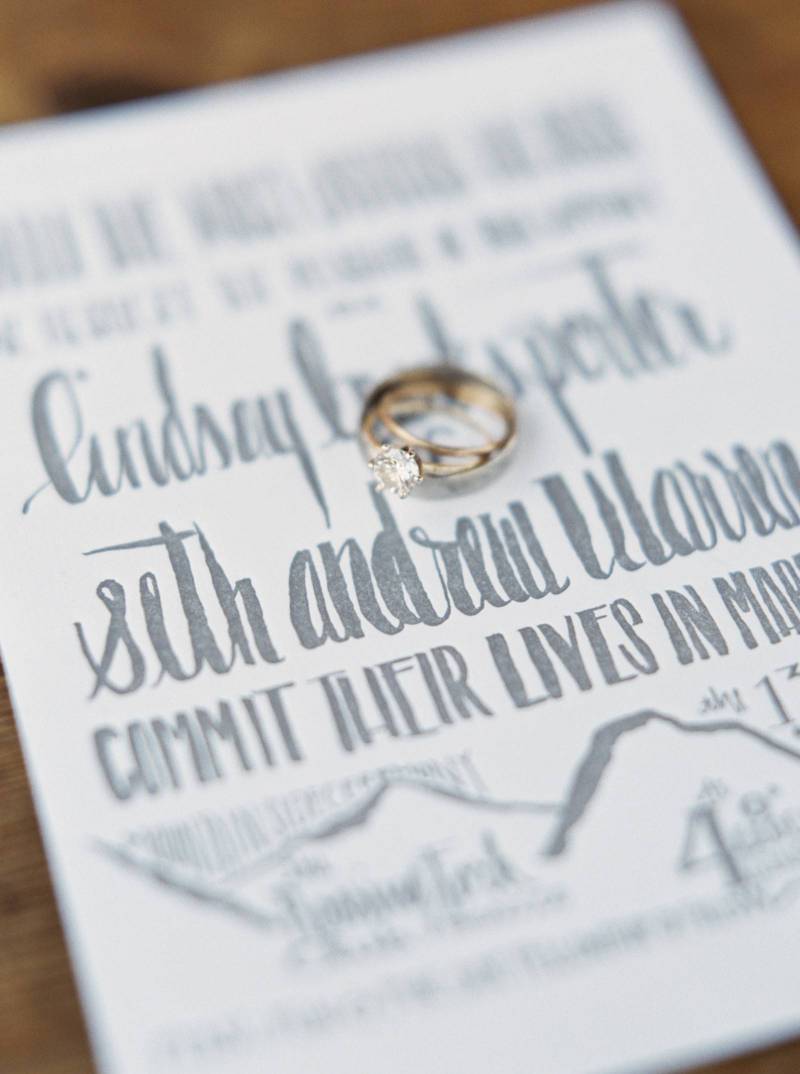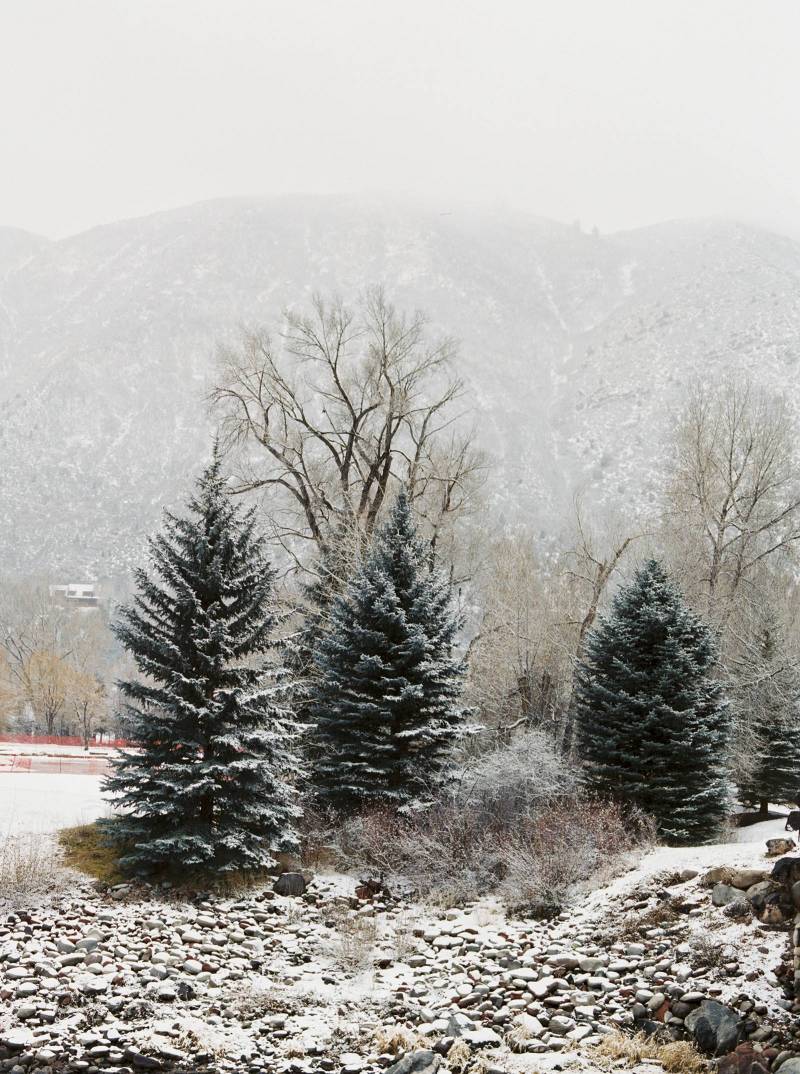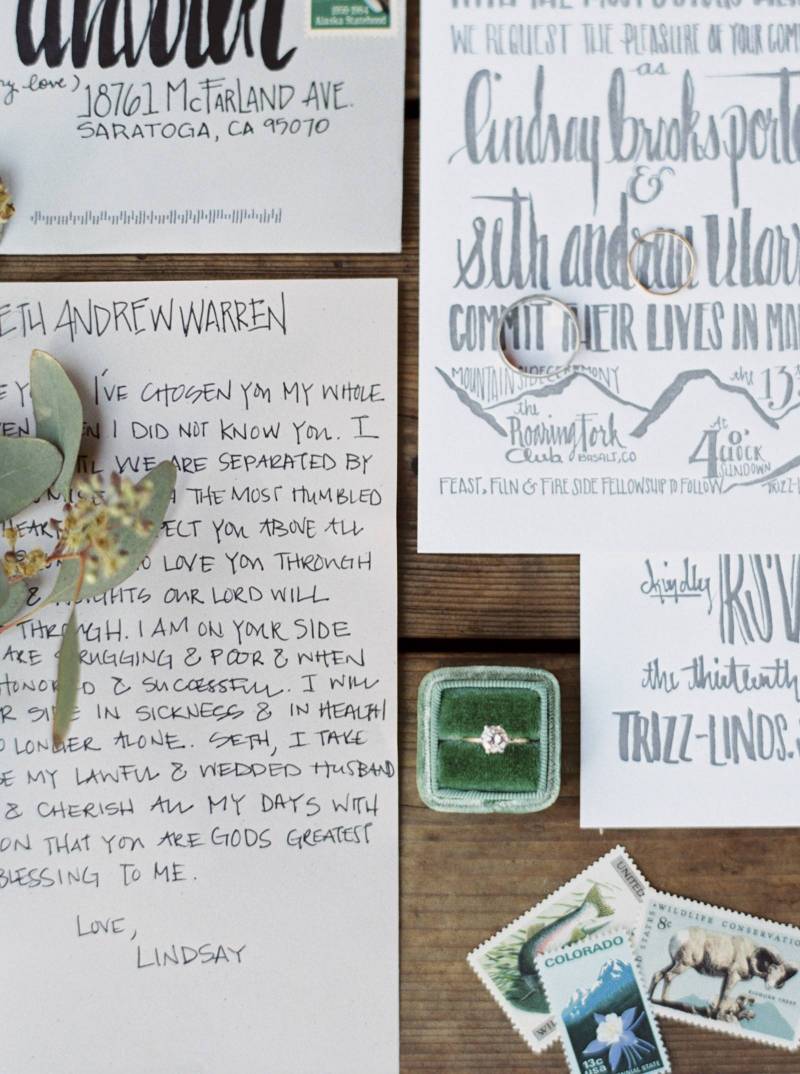 TELL US ABOUT YOUR PROPOSAL: Seth popped the questions at a sentimental and rustic cabin on a porch overlooking the morning fog on settled on the lake. I was sitting alone sipping coffee on an overlook deck outback and he walked up and asked if he could tell me a story. He pulled out a stack of photos that started with the one he first saw of me on Instagram, he ended by saying the good part of this story was that it never needed to end and got on one knee. I cried through the whole thing and lunged at his neck with a "Yes".
TELL US ABOUT FINDING YOUR WEDDING DRESS: I found it with all the women in my family and especially my 4 year old niece present. She had a little veil of her own for the occasion because she loves watching "The Dress" and it was so special to have her there for the real life version of Say Yes to the Dress. Kimmia of Arzelle's Bridal Chic in Nashville helped me find my perfect dress and we customised it with a lace bolero and a fur from a Boutique in Aspen.
WHAT WAS THE INSPIRATION BEHIND YOUR WEDDING LOCATION & STYLE? Seth is a climber and I am a snowboarder. The Rockies have always been my most sacred place and Yosemite his. We considered both and landed in Aspen as it has always been my dream to be married with a Yuletide "Hygge" Ceremony in the dead of winter. A magical and rustic snow blanketing the earth and a roaring fire inside as we celebrated with intimate loved ones.
ANY DIY ELEMENTS? The vast majority of the wedding. Most notedly, I hand calligraphed and designed my own invites, place settings, menus. The Paper Place of Nashville took the Invites, RSVP Cards to a letter press and the rest was printed normally. My MOH)created my wedding bouquet and my mother's best friends set out the tables and floral as well as the boutonnières and flower girl crowns.

From the groom: I am not much of a "traditional" sweets person, so in addition to our wedding cake I requested a cereal bar. It was a bit of recognition towards my dad and his lifetime habit of late night cereal pigging out, a habit he gleefully passed on to his youngin's. Lindsay set up these chic glass jars filled with Raisin Bran Crunch, Honey Nut Cheerios, and Cinnamon Toast Crunch. A literal cornucopia of perfection. I was a rich man that night.
DESCRIBE YOUR WEDDING FLOWERS: From Whole Foods of Basalt, the mother of the Bride and her two friends assembled boutonnieres, bridesmaid bouquets and table swag made of seeded eucalyptus, evergreen, and feathers. My MOH created my wedding bouquet of seeded eucalyptus and white peonies.
FAVOURITE DETAIL OF THE DAY: My Aunt lent me her diamond and sapphire broach which has been worn by all the women in my family on their wedding day as my something borrowed and something blue.
WHAT ADVICE WOULD YOU GIVE OUT TO A COUPLE PLANNING THEIR WEDDING? The best phrase you will ever learn while wedding planning is "oh well!" Ex: There is a blizzard the night before your wedding "oh well, I'm still getting married!" or the diva piano player picked a fight with the MOH and made her cry "oh well! He can leave because no one makes my best friend cry!" Oh well.. I'm getting married and no detail can ruin this beautiful thing!
MOST MEMORABLE MOMENT? During the ceremony, our dear friend Byron Fanning invited our immediate families up to surround us with a prayer and laying of hands. It was special to have their tangible support as we confessed our covenant to one another.
ANY OTHER DETAILS THAT HELP TELL THE STORY OF YOUR DAY? This wedding was a gift of love to Seth and I. It was planned over a long distance engagement that lasted only 3.5 months. Every detail was taken care of by intimate friends and family to make my winter, romantic and rustic-chic dream come true. My Aunt gifted the Venue to us. My mother and I lived together for the engagement, planning every spare moment we had (since there were so few). My MOH (a wedding photographer herself) shot a wedding the night before till 2 am, flew overnight to the remote Aspen location and arrived in time to throw together my bridal bouquet and direct the events of the day. My mother's friends scurried around placing all the floral and hanging gold dipped feathers. Everything a chorus of love as I walked around in a daze watching the most beautiful event unfold.