It's doesn't get much prettier and more romantic than this wedding from Sydney wedding photographer LANA IVANOVA. Linda & Daryn wanted an outdoor wedding which was relaxed and peaceful in a beautiful setting... with a few rustic elements thrown in. "We usually like being outdoors surrounded by greens so it only made sense for us to do the same." Wanting to combine their ceremony and reception to make things easier for their guests, OTTIMO HOUSE provided the perfect venue for them. "At first sight, we were draw to the location due to its calming and relaxing atmosphere but doing a site visit at sunset sealed the deal. We took a video of the venue that night and signed and locked in the venue the week after." TRILLE FLORAL created the most divine bouquet for Linda who wore a stunning gown from NICOLE SPOSE.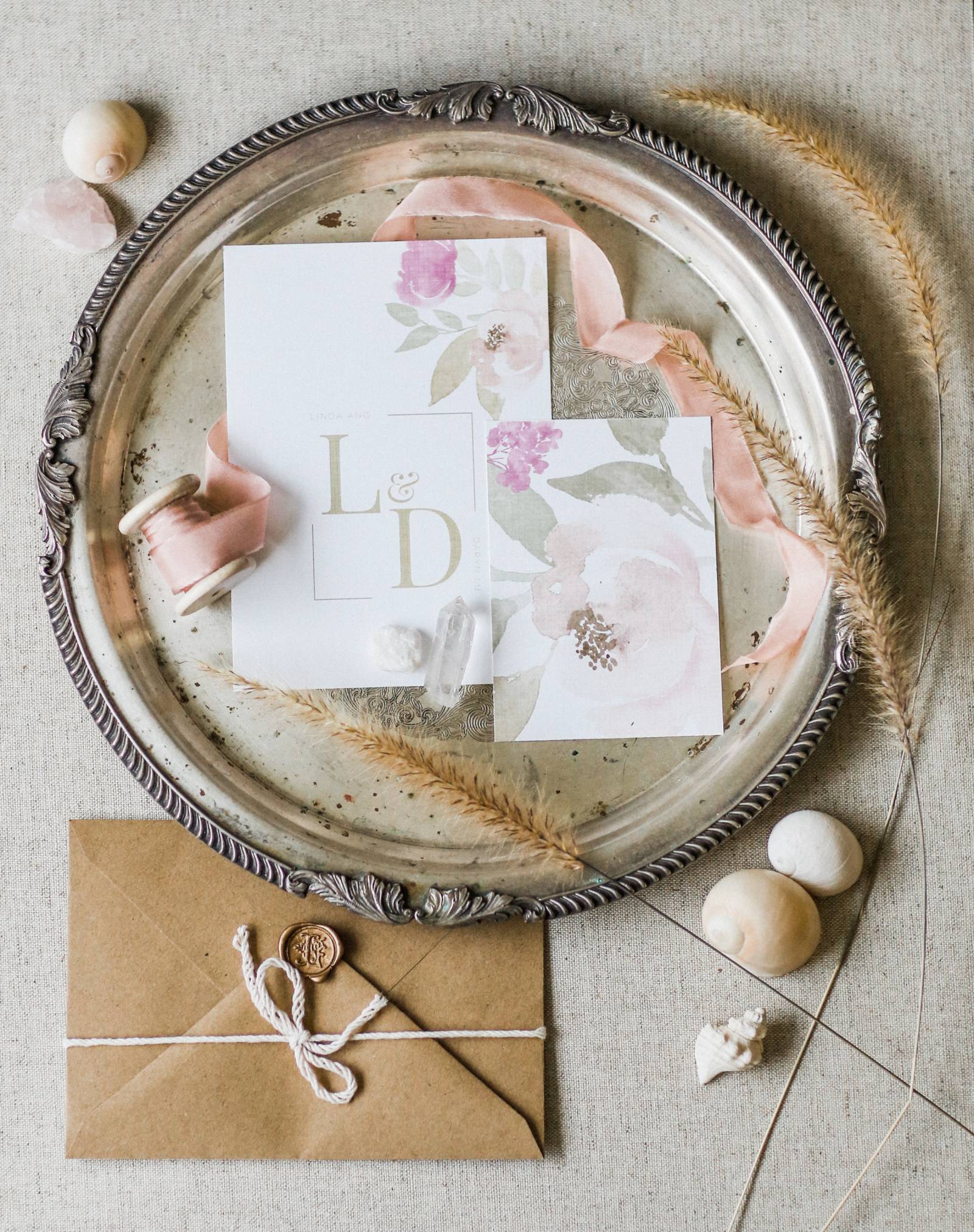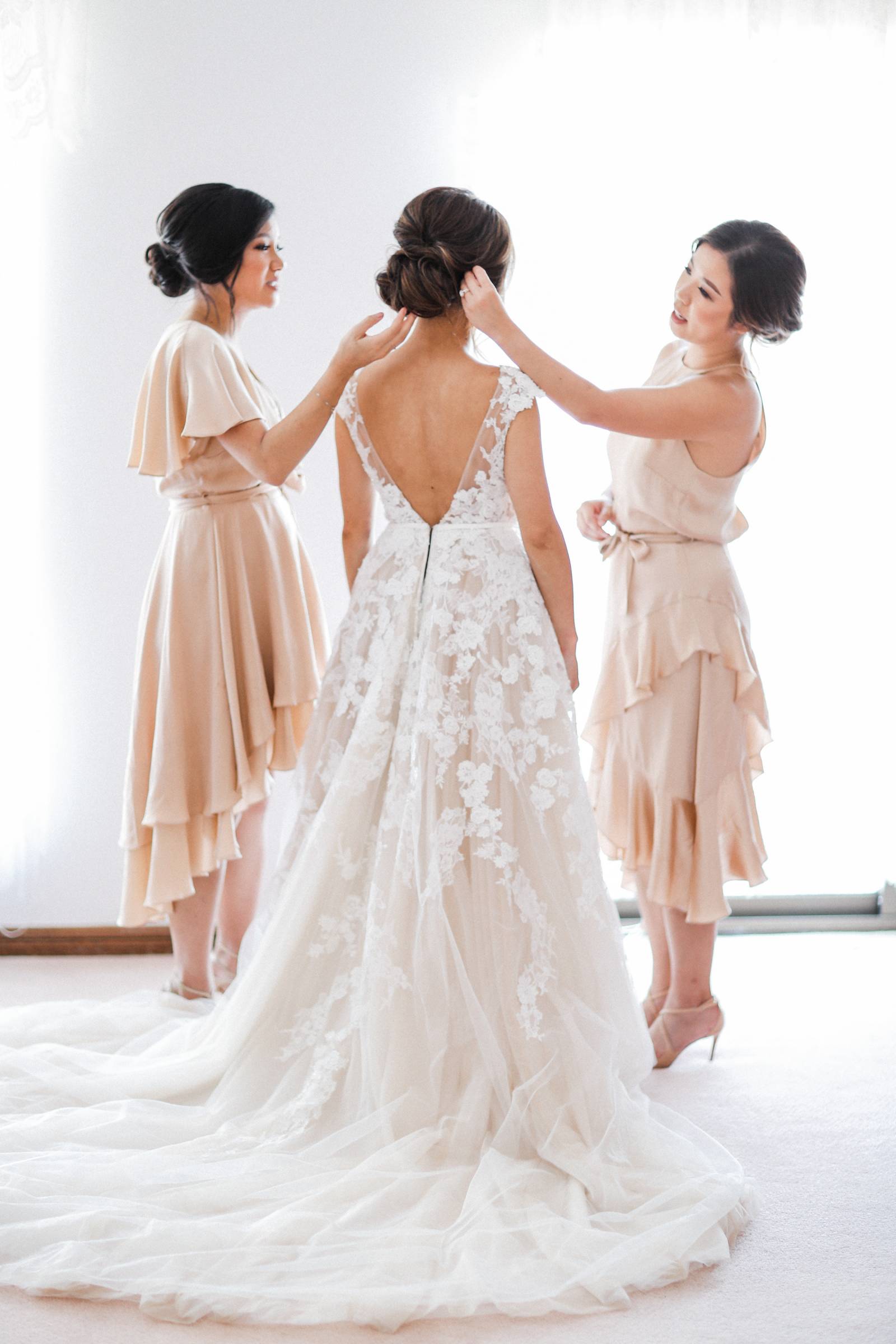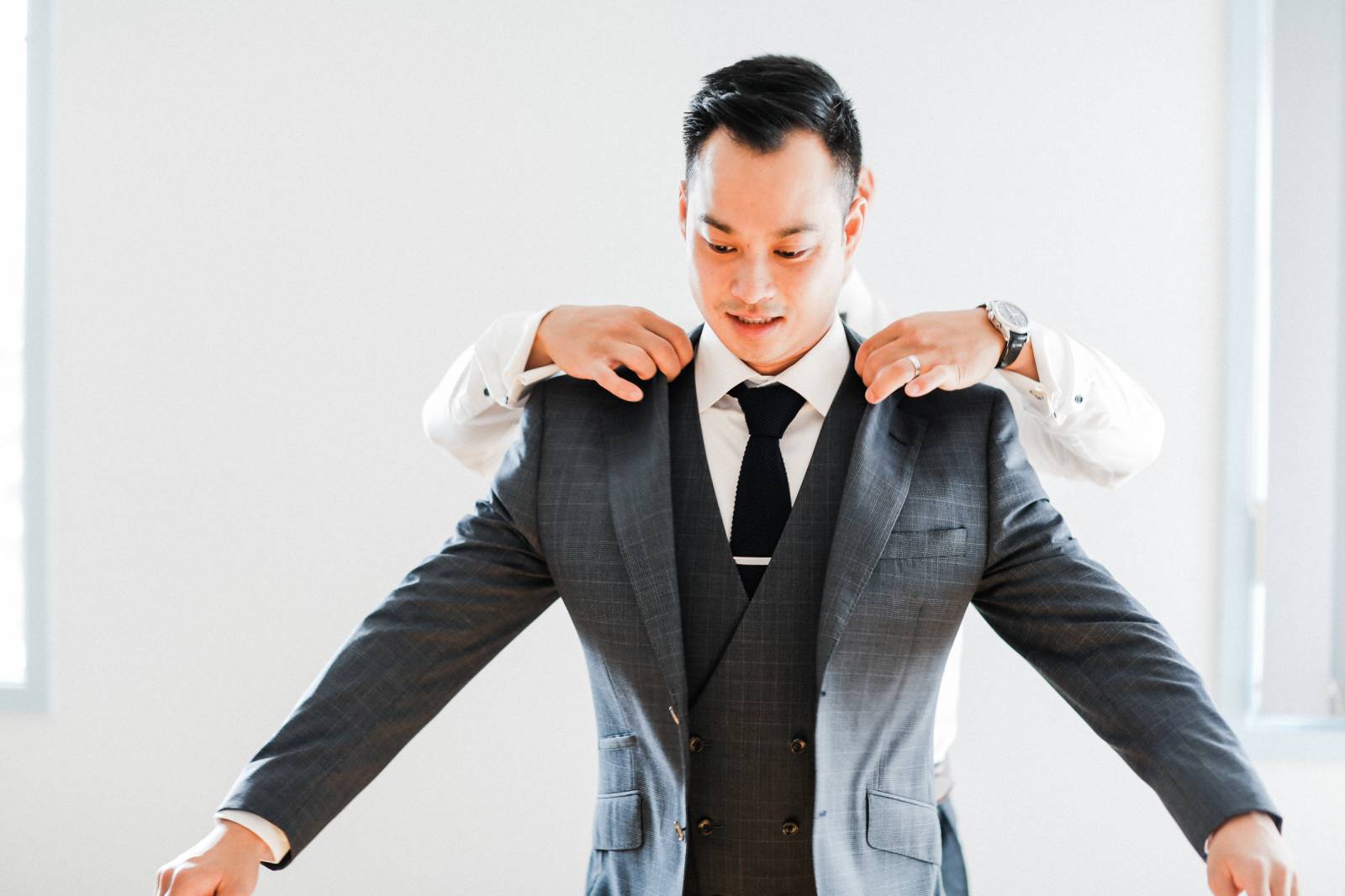 HOW DID YOU MEET? We both met through mutual friends at University. He was at Sydney University and I was University of Technology so in terms of distance it wasn't too far from one another. By chance we then started to bump into each other at the train station on the way to work and that's where it all started. He asked me out a few times, and I played the tough card for a little while. Persistence was key, and there we were, having our first dinner date over his favourite dish, mud crab!
TELL US ABOUT YOUR PROPOSAL: The proposal happened in the Blue Mountains at the Pulpit Rock lookout, which had breathtaking 280-degree panorama views of the Grose Valley and mountains surrounding the area. Daryn had then organised a couples massage session followed by dinner at a gorgeous fine dining restaurant - Darley's.
TELL US ABOUT FINDING YOUR WEDDING DRESS: I found my dress by chance one weekend while I was out with my two bridesmaids. We had several pre-booked meetings to try on dresses that weekend and it was only through a glimpse from one of my bridesmaid that she suggested we take a look at several more stores. The key for me was to find a dress that displayed romance and flow but at the same time would match our relaxed setting on the day. A few of the wedding dresses made me feel like I was drowning in them given I am petite in size. Once I tried it on and with a few adjustments here and thereby some wonderful tailors, it felt right!
DID YOU HAVE ANY DIY ELEMENTS? We designed our own wedding invitations through Etsy. It took a little while to get the colour tones right and then to adjust and redesign the layout of our invitation but overall it was really easy to do.
DESCRIBE YOUR WEDDING FLOWERS: Our wedding flowers can be described as loose, lush, natural, unstructured florals in soft shades of pinks, whites and touches of purple - and lots of foliage. That was really the description our florist gave us after she took the time to meet with us over coffee to discuss the detail. Its amazing at how much talent is out there. She made the whole process so easy by sending us and showing lots of photos and colour schemes. We trusted her wholly and practically left it in her capable hands after that. The flowers turned up on the day, and I couldn't have asked for more.

FAVOURITE DETAIL OF THE DAY: The layout and setting within our reception! We didn't expect it to look so nice as we entered were so surprised that it turned out to be much more prettier then we thought once it was all laid out together.
WHAT ADVICE WOULD YOU GIVE OUT TO A COUPLE PLANNING THEIR WEDDING? Remember the main purpose of the day: to marry your loved one and be surrounded by loved ones, so enjoy the every moment and don't sweat the small stuff.
MOST MEMORABLE MOMENT? The ceremony and the exchange of our vows was the most memorable part of the day. Again it was only supported but the environment we were in. It was a rustic old barn overlooking the boundless grassy land. Yes, a few tears were shed!
ANY OTHER DETAILS THAT HELP TELL THE STORY OF YOUR DAY? Our wedding dance shocked our guests! And we shocked ourselves in having actually executed the routine with no real blunders! We successfully executed our lift and I didn't get dropped! Yee-har!
TELL US A LITTLE ABOUT YOUR HONEYMOON: We had a short minimoon post our wedding day. Our requirement was to go somewhere close and to a location we both hadn't been to before. We both landed on Fiji and were there for 4 nights soaking up the sun, culture and such nice people that make up the country. Funnily enough there was a cyclone that had passed which delayed our arrival for a night but once we landed and checked in, it was swimmers and sun and us working on Fiji time for the next few days.
IS THERE ANYTHING YOU WOULD CHANGE OR DO DIFFERENTLY? Getting more sleep the night before the wedding! We had lots of family overseas visiting and staying over at our house so that was lots of fun and buzz. It did delay the beauty sleep, but even once I was in bed I couldn't sleep a wink!
A big thank you to Sydney wedding photographer LANA IVANOVA for sharing this gorgeous wedding with us. Capturing life's special moments in their essence by creating beautiful, honest and timeless images is the philosophy of Lana's wedding photography. She combines beautiful use of natural light and incredible scenic backdrops while bringing to life an elegant aesthetic in her wedding images. If you're a bride looking for a Sydney wedding photographer for your wedding be sure to check out more of her work in our vendor guide. You should also view this stunning Australian coastal bridal shoot by LANA also.