We've featured shoots from the beautiful ATLANTA HISTORY CENTRE'S SWAN HOUSE several times before but this one captured by CANDACE PHOTOGRAPHY might just be our new favourite! Stylist RACHAEL ELLEN EVENTS thoughtfully designed the shoot, perfectly pairing old-world timeless architecture with romantic modern elements, incorporating beautiful texture and soft romantic tones.
Candace tells us, "This shoot was like walking into a painting. Every element was married so beautifully to set the stage for the perfect wedding day. The story to flowed through intricate details of the handcrafted invitations by Wedding stationery designer INK & PRESS CO.. and the cake which looked more like a piece of art by CAKE ENVY. The bride wore a delicate ALON LIVNE WHITE gown, the hair and makeup artist KATIE GURLEY, emphasised the bride's natural beauty which was perfect for the elevated feel of the venue. The absolute cherry on top were the amazing florals by SHEAN STRONG. It was hard not to loose your breath looking at the intricate design for the ceremony site or each bouquet that adorned the bride and her bridesmaids arms during the shoot"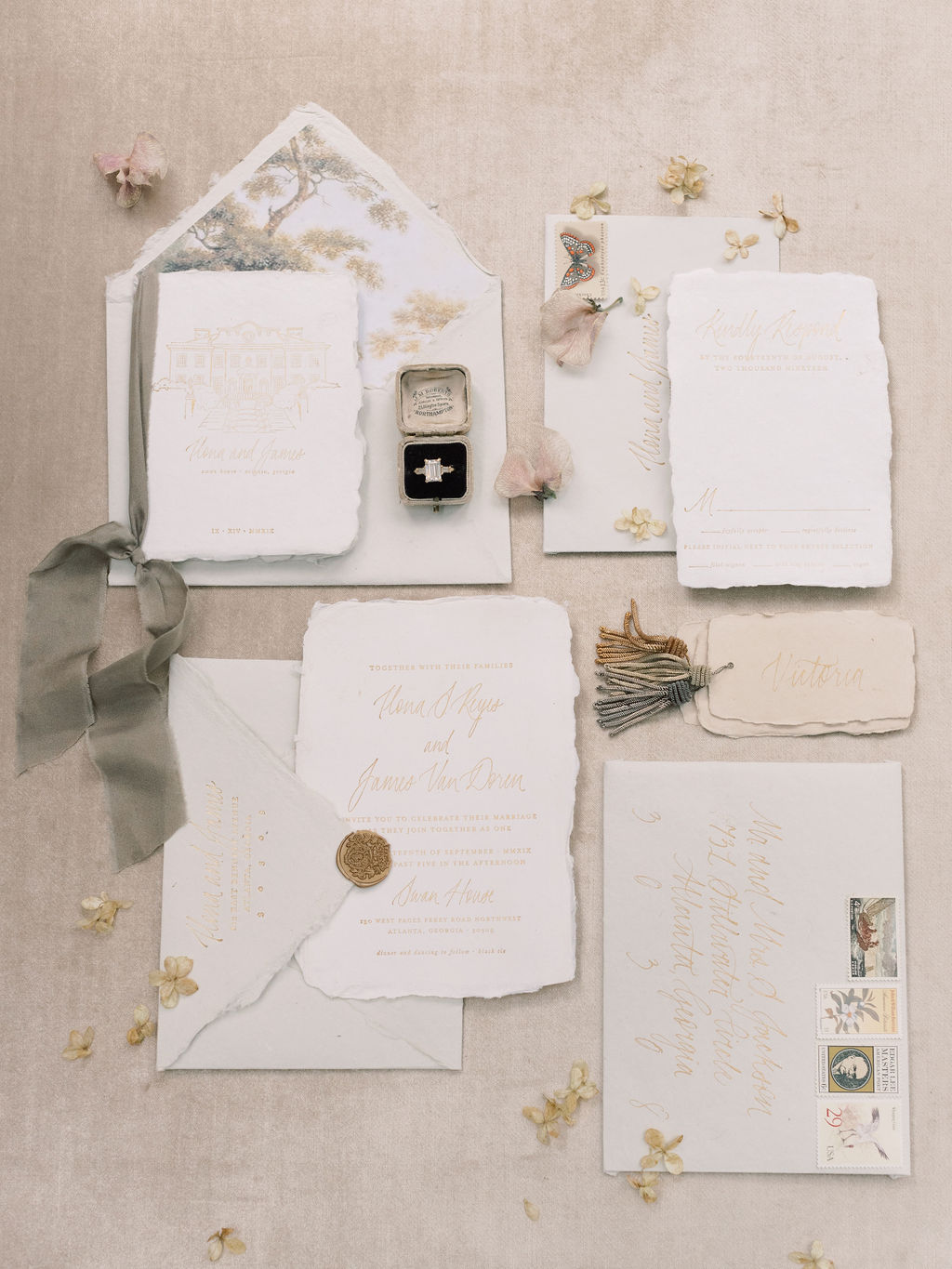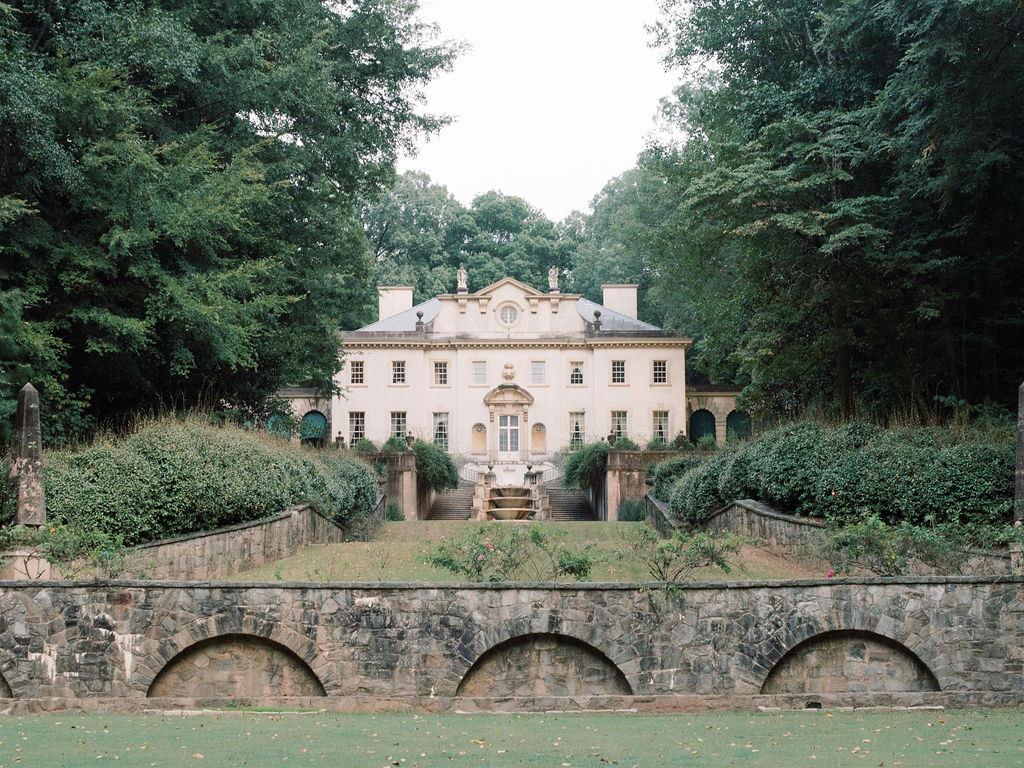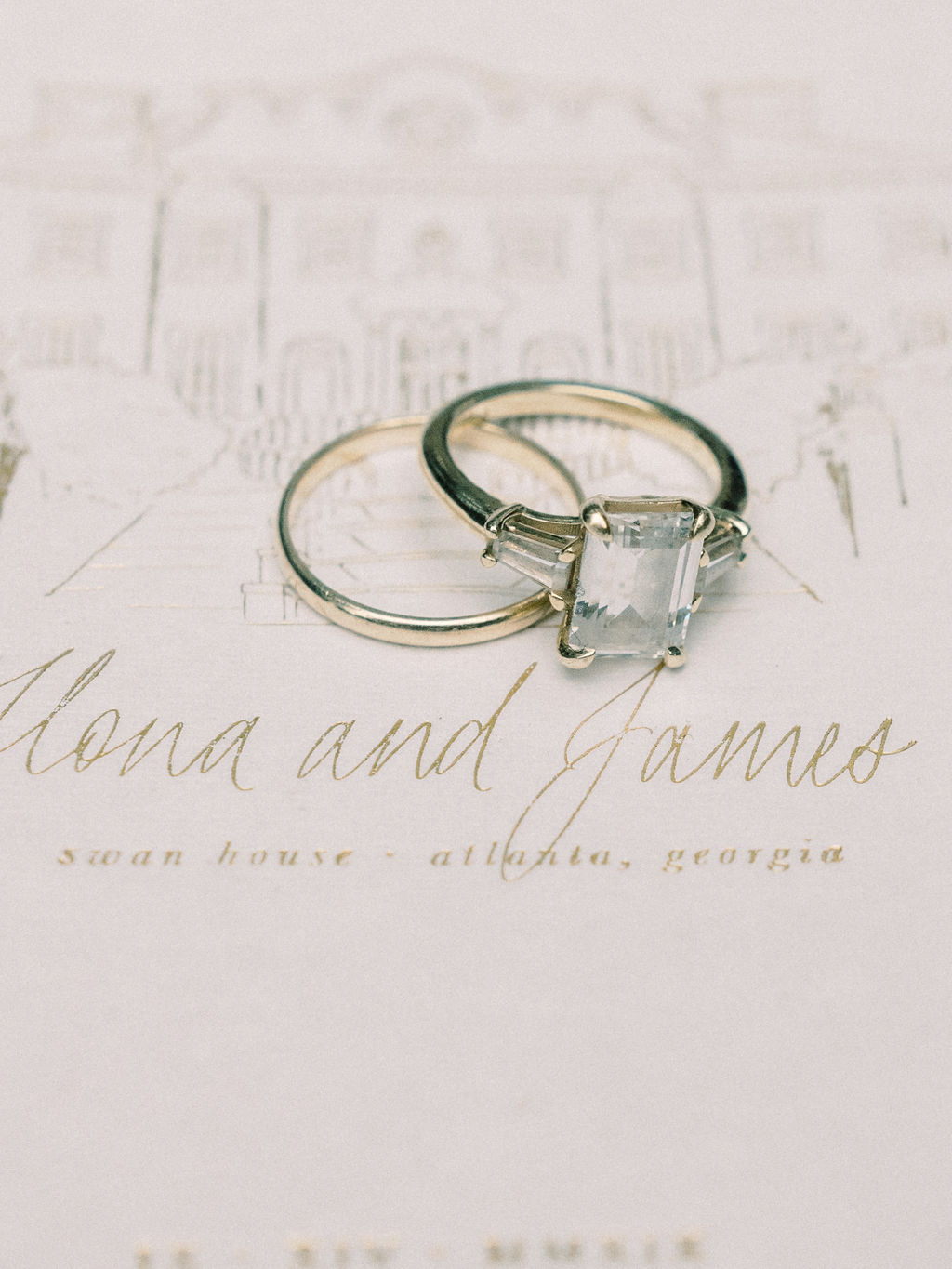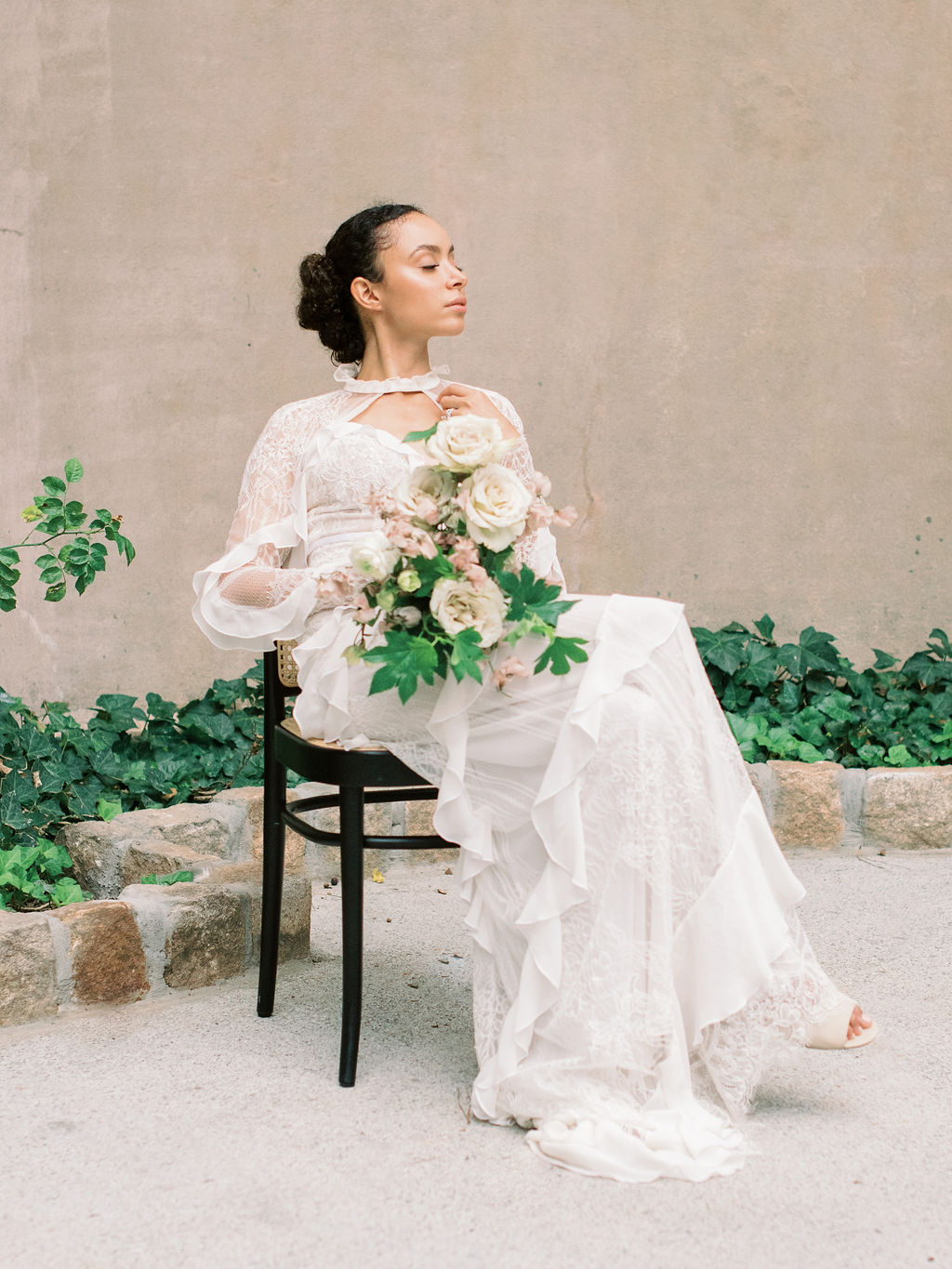 Wedding stationery designer INK & PRESS CO. is a valued member of our vendor guide. Using only the finest and most luxurious materials, they pride themselves in their process and the products they use. And it's why they use antique letterpress machines, paper sourced from Italian mills that have been owned by the same family for generations, and silk ribbons hand dyed and hand torn. These small details allow them to curate invitations that evoke an old-world sense of beauty that is unparalleled. See more of their beautiful work in their portfolio here.