Snow in Venice... does it get much more romantic than that? TATYANA CHAIKO captured this stunning pre-wedding session for Miya & Jun - photographers themselves who had travelled over from Vancouver
"This was my sixth time visiting Venice. Whilst planning my trip, I was thinking about how I could make this photo-session unique - after all, I've been here so many times, that I simply could not imagine what else this city could surprise me with, and how could it open up to me in a new way? But, as I woke up on the morning of the shoot day and looked outside my window, I saw there was a great surprise waiting for me... it was snowing!
On one hand, it did not make my upcoming shoot any easier, but on the othe at least now the cold on the street was excused - after all, for the sake of such beauty I could freeze for a while! And even though after five minutes of work I couldn't feel my fingers, and my dear bride was shivering from the cold, we were warmed from the inside with an amazing feeling of gratitude for the fact that we were lucky to witness this little miracle...
Walking pass the snowman on San Marco Square and to the noise of shovels, scraping in full swing the snow of the ground, we strolled along the Doge's Palace, feast our eyes on the Bridge of Sighs and even took some time to play a little snowballs until the sun came out and turned Venice into one big puddle.

So, once again, Venice found a way to win over me. On the way to the airport I was reviewing photos on the phone and recalling my previous trips. Every time I left this city with the feeling of satiety and a thought that probably next time I come here is not so soon… But always after a while I suddenly began to wildly miss all these narrow streets, charming bridges and the most delicious gelato in the world...

So far, I don't miss Venice yet. And I don't know when we are going to meet again. But I will always remember that morning when I first saw the snow in Venice!"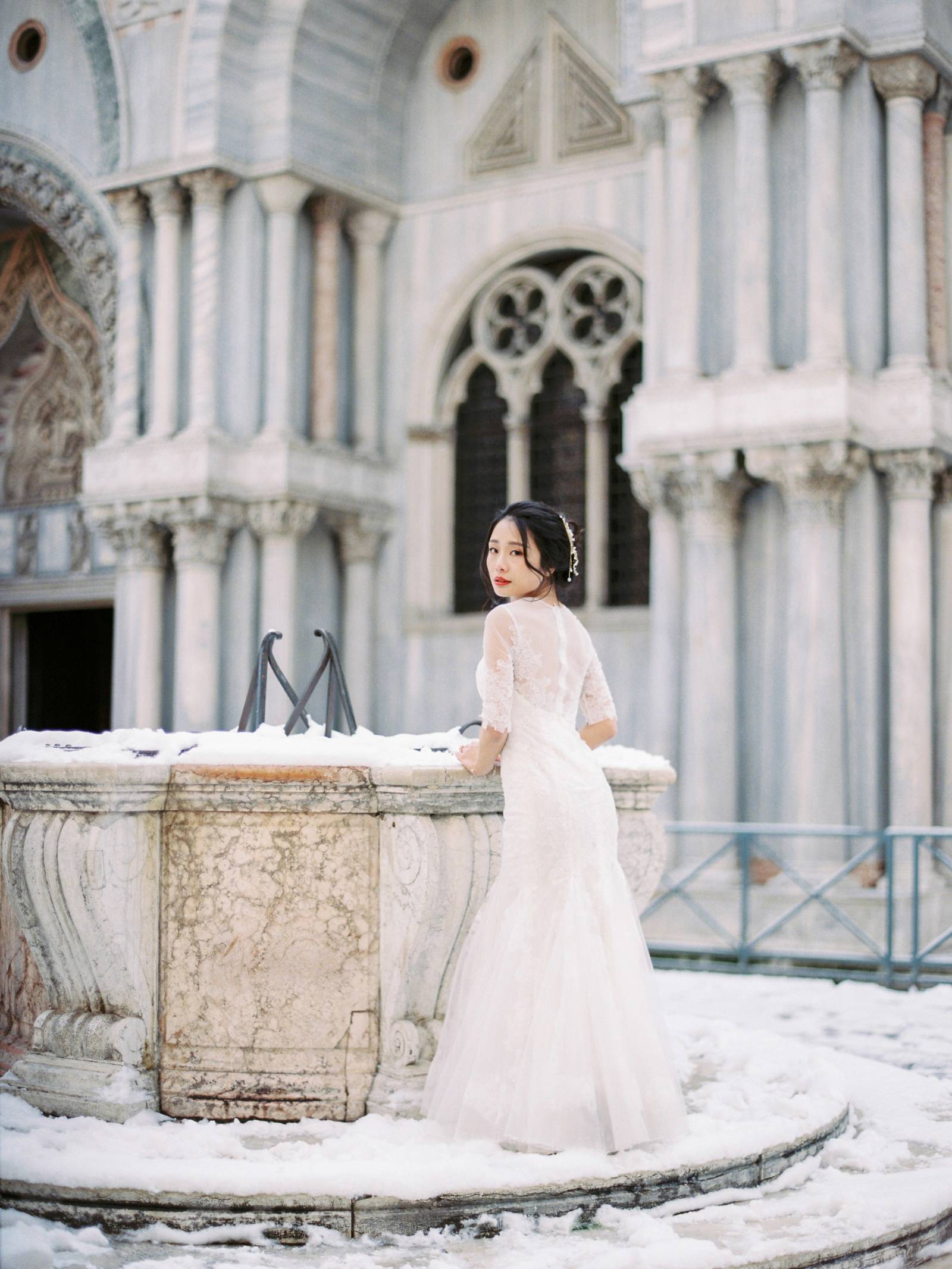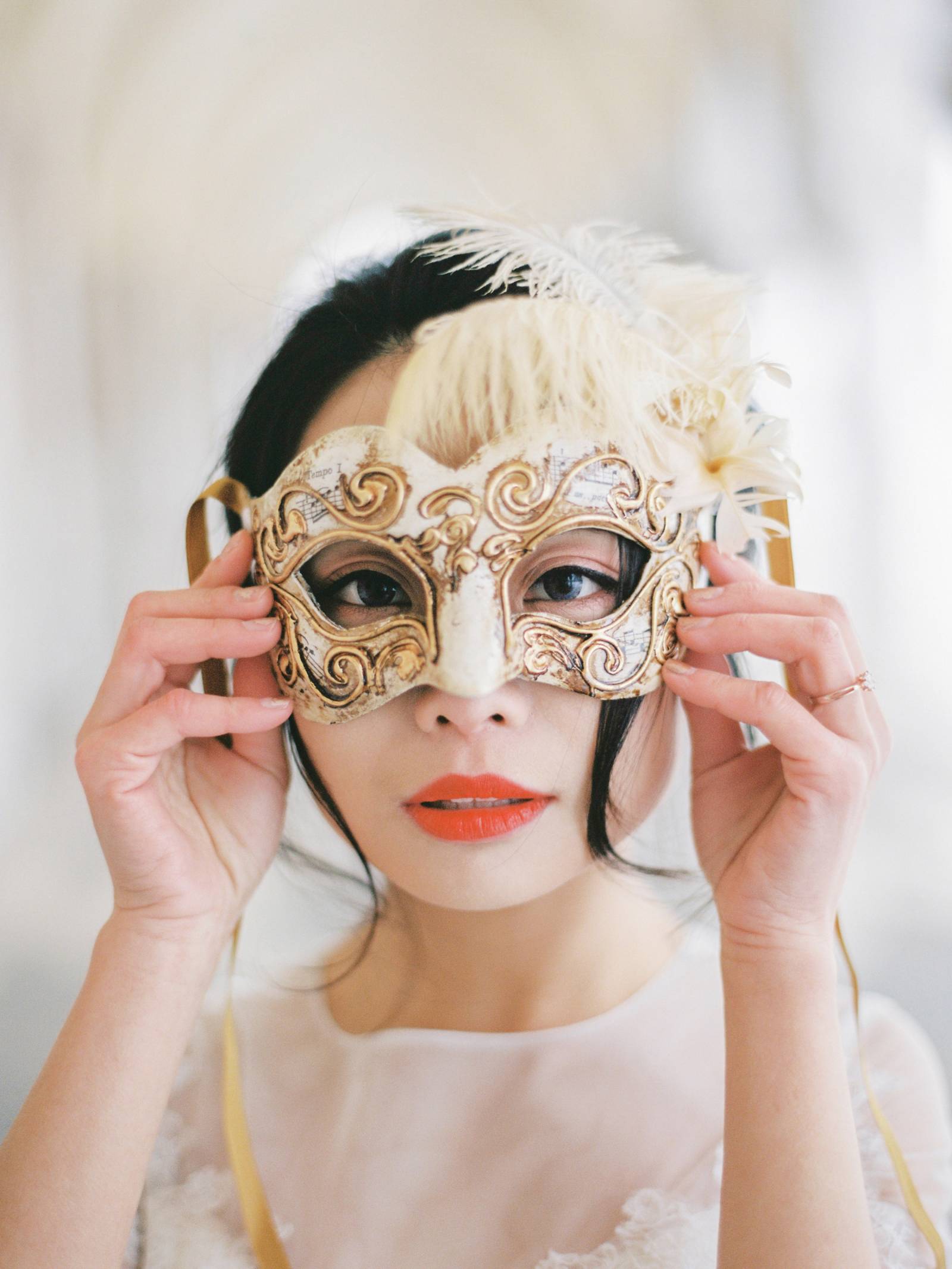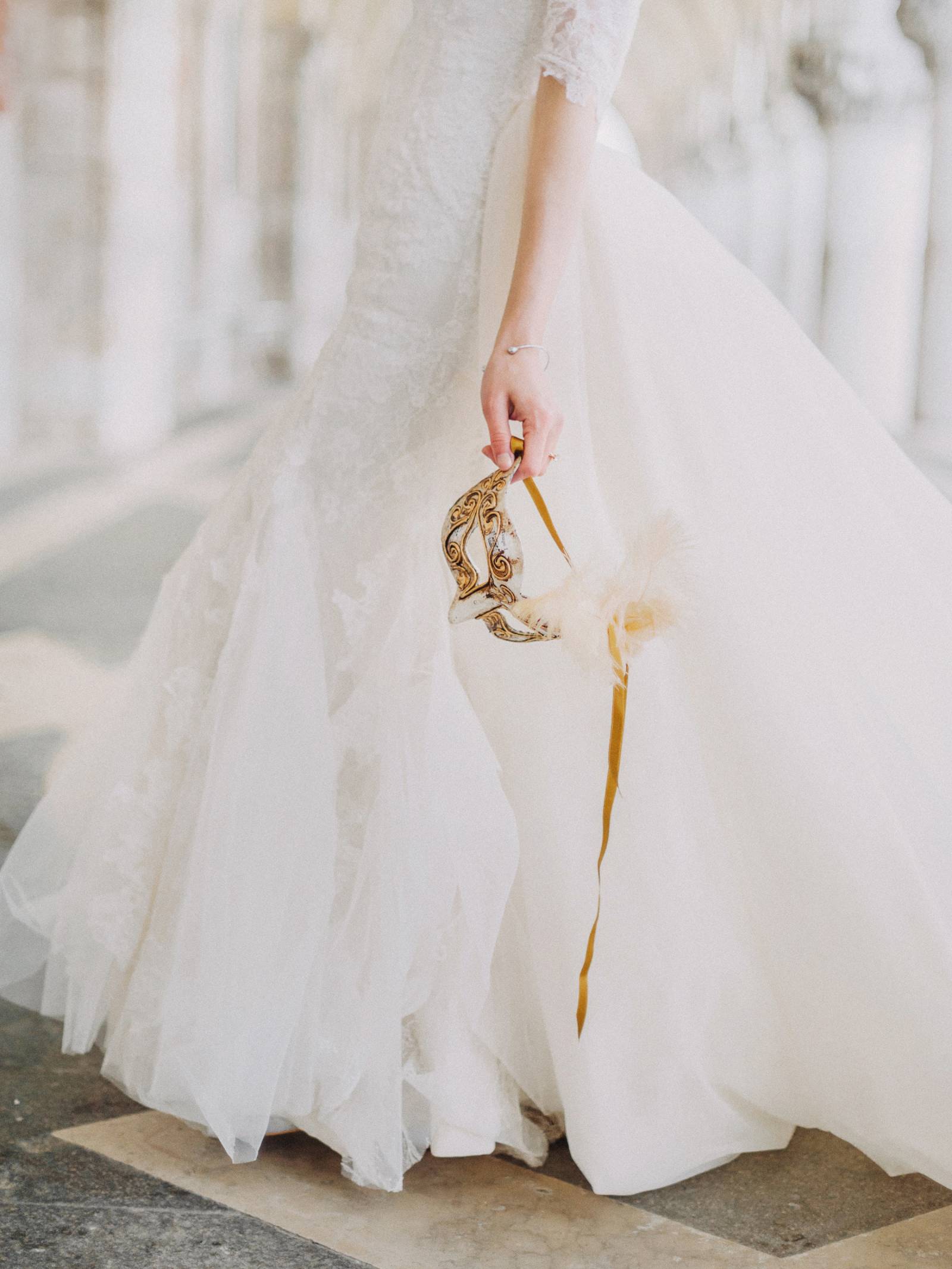 From the gorgeous bride: "Venice always had a special place in our hearts. When I was in Europe on exchange, Jun came to visit and traveled with me, from the countries we checked off during that trip 5 years ago, Venice was our hands down favourite and almost made it to our wedding venue location, so it only made sense to come back here for our prewedding.

Both being photographers ourselves, we had a hard time finding someone to take away the camera from us and photograph us instead. It was meant to be that we found Tatyana and her colours, visions and photos from her previous Venice sessions caught my eye immediately. She gave us an experience that just can't be replicated, and on the day of the photo-session…out of the blue it snowed! Everything felt freezing, and yet magical. Tatyana and her poor assistant had to bare the cold with us as well, but .. all worth it.

My main gown was custom made with a detachable epic train. All our other accessories were also customised months ago when we began the planning. Tatyana suggested us a Venetian mask that summed it all up. It was nothing but a memorable and magical journey.