Kensie and Hunter had a fairytale romance and knew their wedding day had to feel the same way. The couple decided to elope to the castle-like GRAYLYN ESTATE in North Carolina, surrounded by 16 of their closest family members for an intimate and meaningful celebration. Beautifully captured by SHAUNA VEASEY, they continued the royal theme throughout the day with the bride selecting a flowing caped gown by HEIDI ELNORA that made her feel like a queen for the day - and really sparked the overall inspiration. The couple served English tea to keep guests cozy during their cool January ceremony and to complete the regal look, after they were pronounced as husband and wife, the newlyweds departed in a beautiful horse drawn carriage.
HOW DID YOU MEET? Hunter and I first met when I was in fifth grade. He says he heard me laugh from across our school gymnasium, he laid eyes on me, and then the rest was history. During our first year of dating, I wrote a sentimental letter to my "future husband". Over five years later, on our wedding day, I gifted the love letter to Hunter.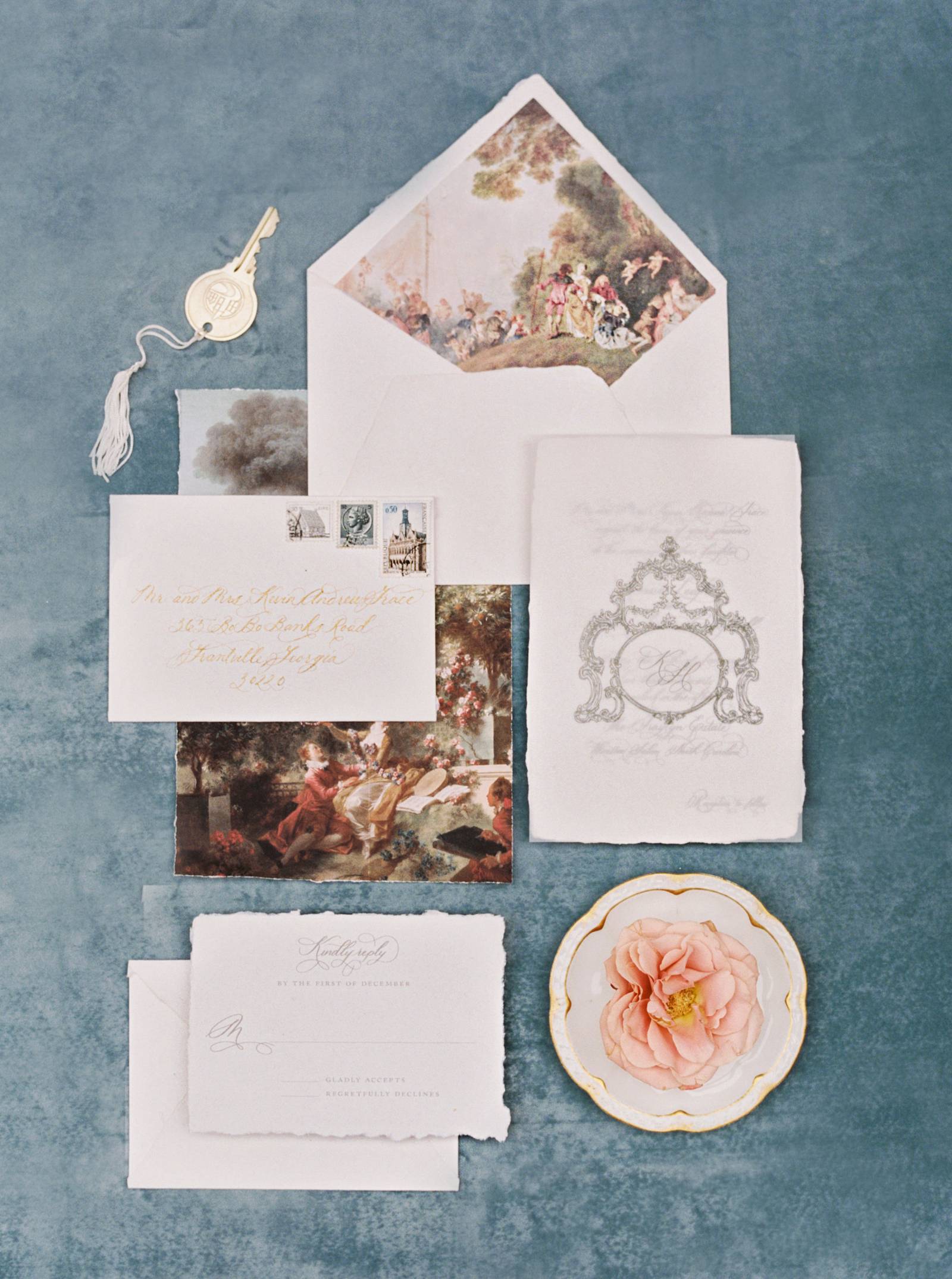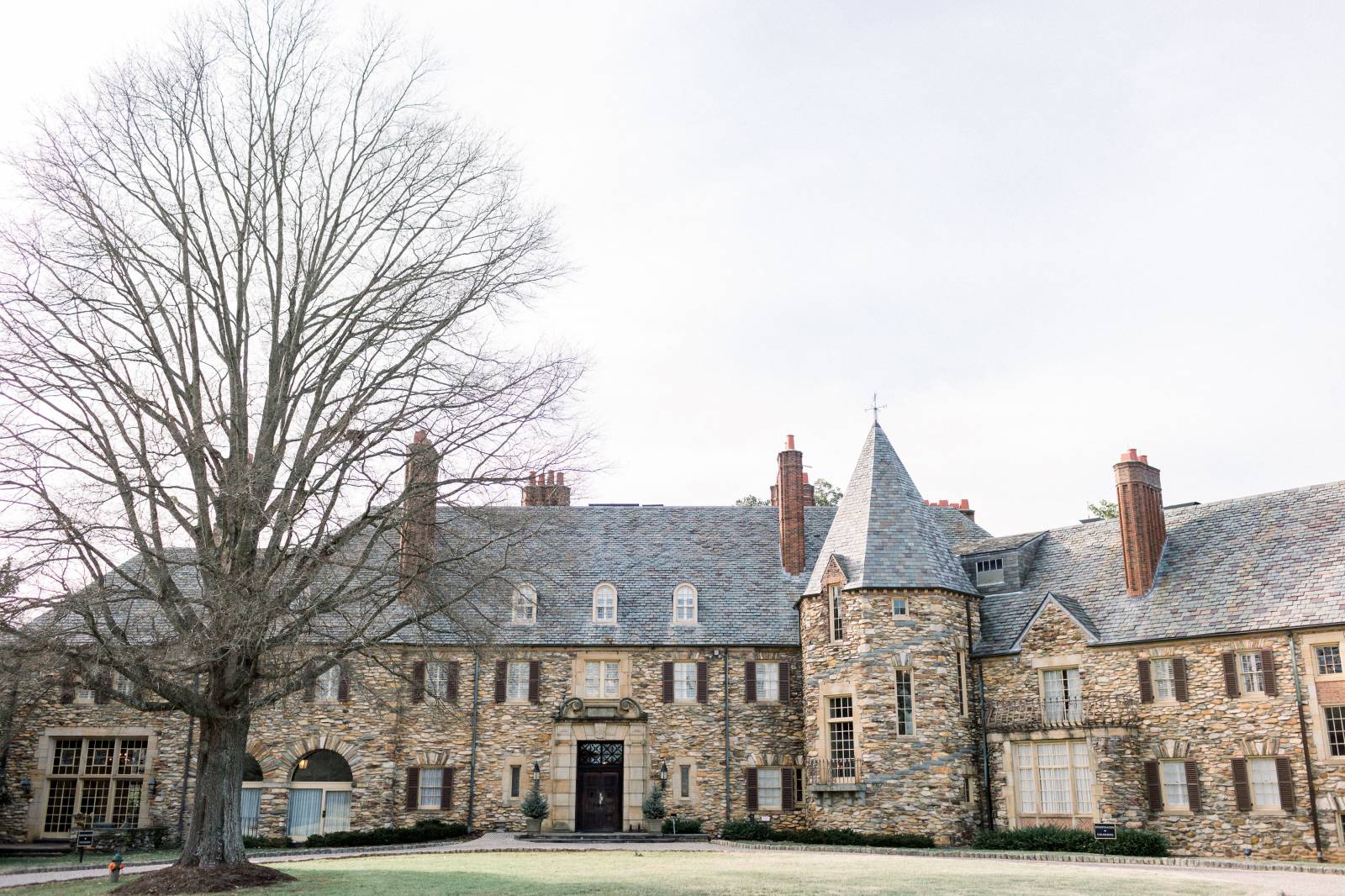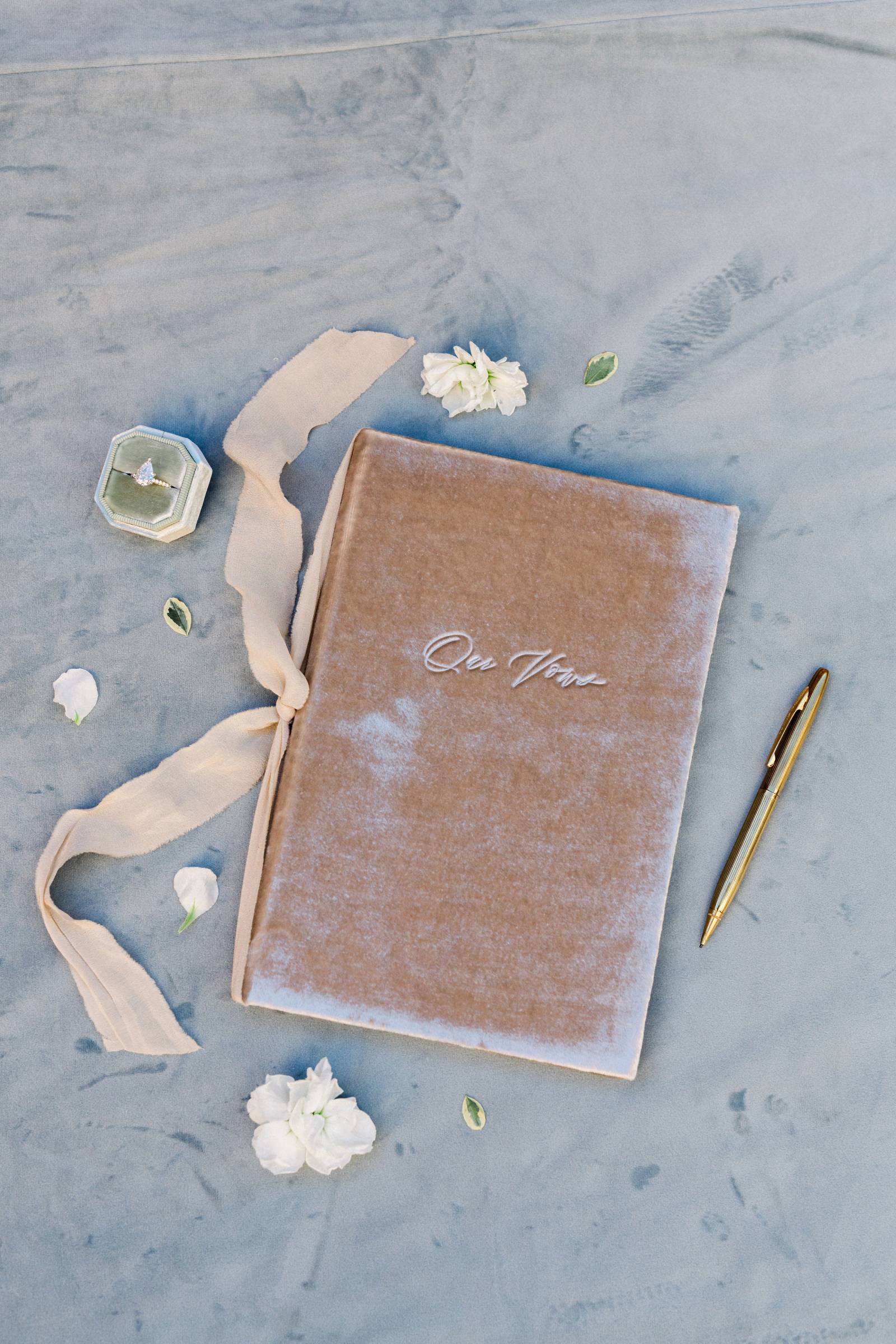 TELL US ABOUT YOUR PROPOSAL: Hunter proposed on top of a beautiful lookout here in Birmingham, Alabama. Seeing him get down on one knee after years of dreaming about that moment was so surreal. Once we left the engagement spot, he surprised me with dinner where our entire families were waiting to greet us. The whole day was simply magic.
TELL US ABOUT FINDING YOUR WEDDING DRESS: I went wedding dress shopping for the first time at Heidi Elnora Atelier here in Birmingham. I tried on several dresses and loved each one, so I began to worry that I would not have the full bridal moment with the perfect gown. When I tried on the Christina Cape with a simple bodice underneath, I remember the exact feeling that I felt when I stepped out of the fitting room. I looked in the mirror and realised that I wanted to wear exactly that in front of my husband on our wedding day. Tears flowed from everyone there and it was just the exact moment I had longed for.
DESCRIBE YOUR WEDDING FLOWERS: Our wedding flowers were something of a dream. They were simple yet elegant, and the perfect way to bring our fairytale theme to life.
FAVOURITE DETAIL OF THE DAY: My favourite detail of our wedding day was our carriage ride on the estate. It felt like a real life fairytale moment, and it was a perfect time for Hunter and I to process all that had taken place.
WHAT ADVICE WOULD YOU GIVE OUT TO A COUPLE PLANNING THEIR WEDDING? Soak up every moment of wedding planning and engagement that you can. Time flies by during the months leading up to the wedding, and I am so thankful to have worked with incredible vendors who made the planning process both seamless and enjoyable.
MOST MEMORABLE MOMENT? The most memorable moment of the day was stepping down the staircase and locking eyes with Hunter at the end of the aisle. We did not see each other on our wedding day until we met at the alter, and that moment was all that we had dreamed of and more.
WHAT ASPECT OF THE WEDDING WAS THE MOST IMPORTANT TO YOU BOTH? The most important aspect of our wedding was Christ's presence. We both recognise what a beautiful and holy union that marriage is, and we wanted the sweet aroma of the Lord to be ever present throughout the entire day.
With only 18 guests - all family members - at their wedding and Hunter had a very intimate ceremony. They wanted the focus of the day to be about one another, and having such a small guest list really allowed us to soak up every moment of the day.
TELL US A LITTLE ABOUT YOUR HONEYMOON: We spent a week in Jamaica at Excellence Resort. It was such a relaxing time to be together and spend those first several days as husband and wife in an environment with no distractions. That was the best week of our lives and we cannot wait until we can go back!
IS THERE ANYTHING YOU WOULD CHANGE OR DO DIFFERENTLY? We would not change a single thing about our wedding day. We wish we could go back and relive it over and over, and our wedding photos and video really help us do just that.