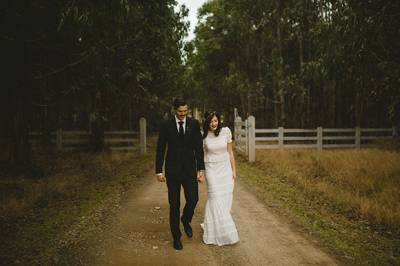 Nordica Photography are the absolute masters of combining exquisite landscapes with the documenting of a wedding, and this rustic winter celebration of renown New Zealand photographer Danelle Bohane is an absolute gem, and showcases the central North Island so beautifully. Poronui Lodge offered Danelle & Dirk the perfect backdrop for the organic and natural style of wedding they wanted. And how stunning are the florals from the amazing Leaf & Honey?
From Danelle: "To us it is was all about creating an atmosphere for everyone to gather and have a good time with one another, all on a beautiful winter's day. I drew my inspiration for the day from all sorts of places. It was really just a reflection of the things in life we both like and it surprisingly came together well, as we were pretty relaxed about it all. Obviously the venue and the landscape spoke for itself, so I was inspired visually from the rustic natural surroundings at Poronui. We wanted it to feel like a big family dinner - all cozy and romantic - and to us everyone there was all like family, so it came together perfectly. We drank mulled wine in one hand and toasted a marshmallow over a fire in the other, all whilst being wrapped up snug in a blanket or a fur coat. We had so much fun together and would do it all over again, I am so thankful that we have the most incredible images to treasure."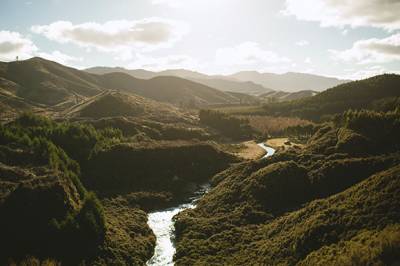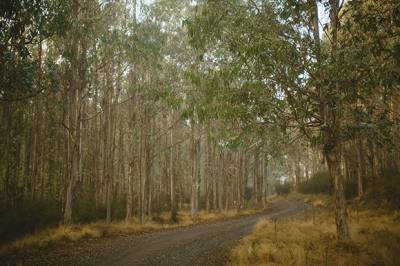 "I think my absolute favorite memory of the day would have to be two… sorry I can't just say one! The first one would be saying my vows to Dirk — those promises are so important and intimate that you make to one another and I made sure I soaked it up.
The other moment would have been sharing the meal with everyone in the dining room. It is not often you have all your favorite people in one room together, so it was pretty ultimate for us both!
One thing I recommend to brides and grooms who are planning their wedding is to pause every 15 minutes of your wedding day and take it all in… then you can treasure the feelings and memories and it doesn't feel like one big blur the next day.
Also just to add another little thing… we had an instagram hashtag for our guests to use and it was so great to look over those photos the next day… such fun!"