Danielle & Heath love to travel so that was the first thing that inspired their wedding choices. The second being that they wanted a small intimate wedding with immediate family only, and lastly the fact that Heath had never been to Hawaii - a favoured vacation spot of his bride - made Maui an easy choice. The Hawaiian people, their culture and the relaxed island vibe were all very appealing. Hawaii Wedding Photographer CHRISTINE CLARK captured their day with these beautiful images.
Danielle shares with us, "We chose MERRIMAN'S because of the beautiful location, their grassy overlook for the ceremony was stunning and the private cabana was the perfect fit for the size of our wedding. Even better, the menu was "farm to table" featuring locally grown ingredients. Peter Merriman was quoted saying "My heroes have always been farmers" - another fateful fit as Heath and his family are farmers. I can't say enough about the food at Merriman's, it is a culinary experience that everyone should enjoy. Our families still can't stop talking about how amazing the food was on our day.
With the help of Marni and Danielle at MAUI'S ANGELS, our wedding day became our vision of simplicity and elegance with a relaxed island vibe. They handled every detail from flower petals to my gorgeous bouquet, our stunning archway, the table setting and seamlessly managed every aspect of the wedding."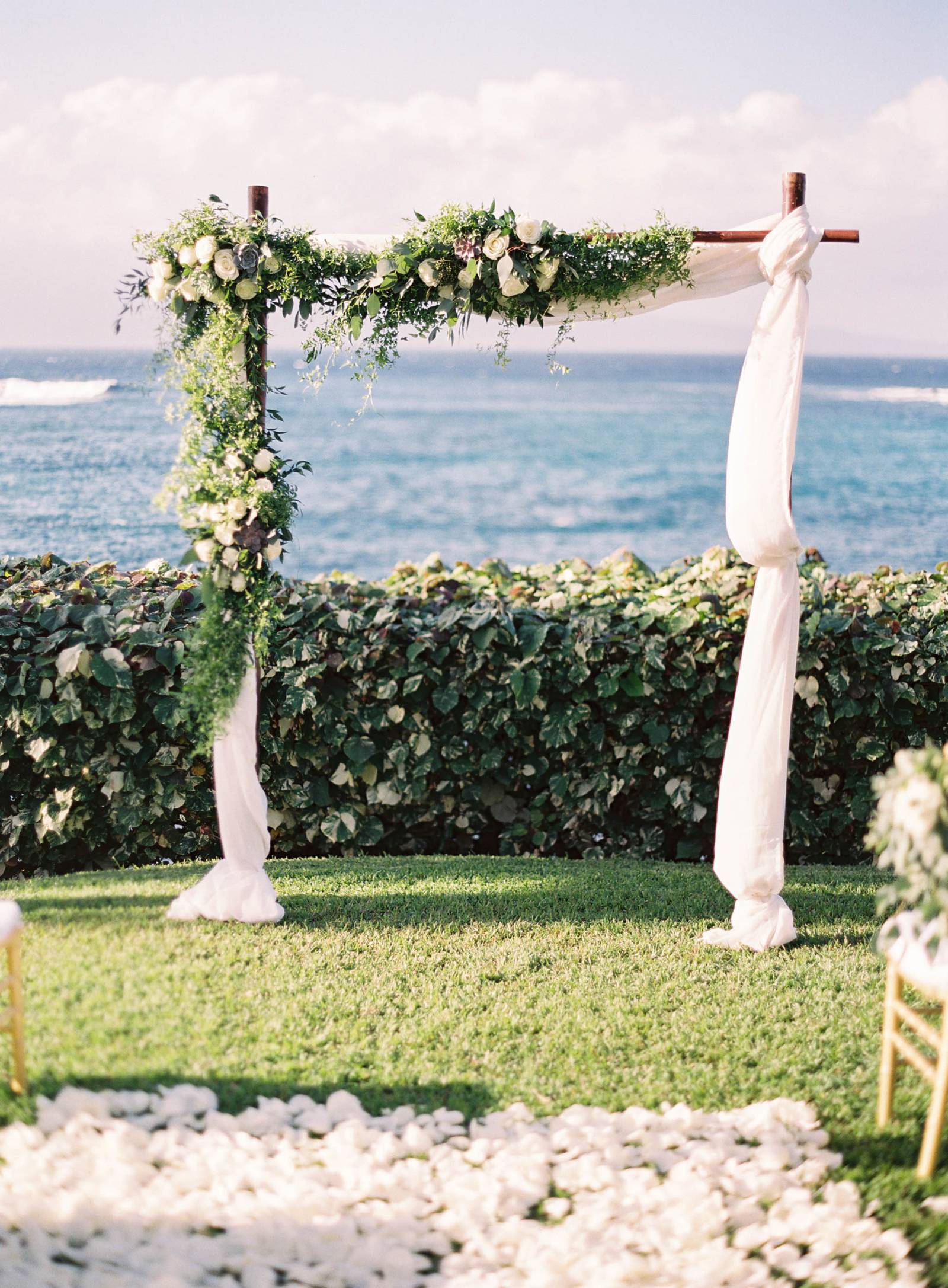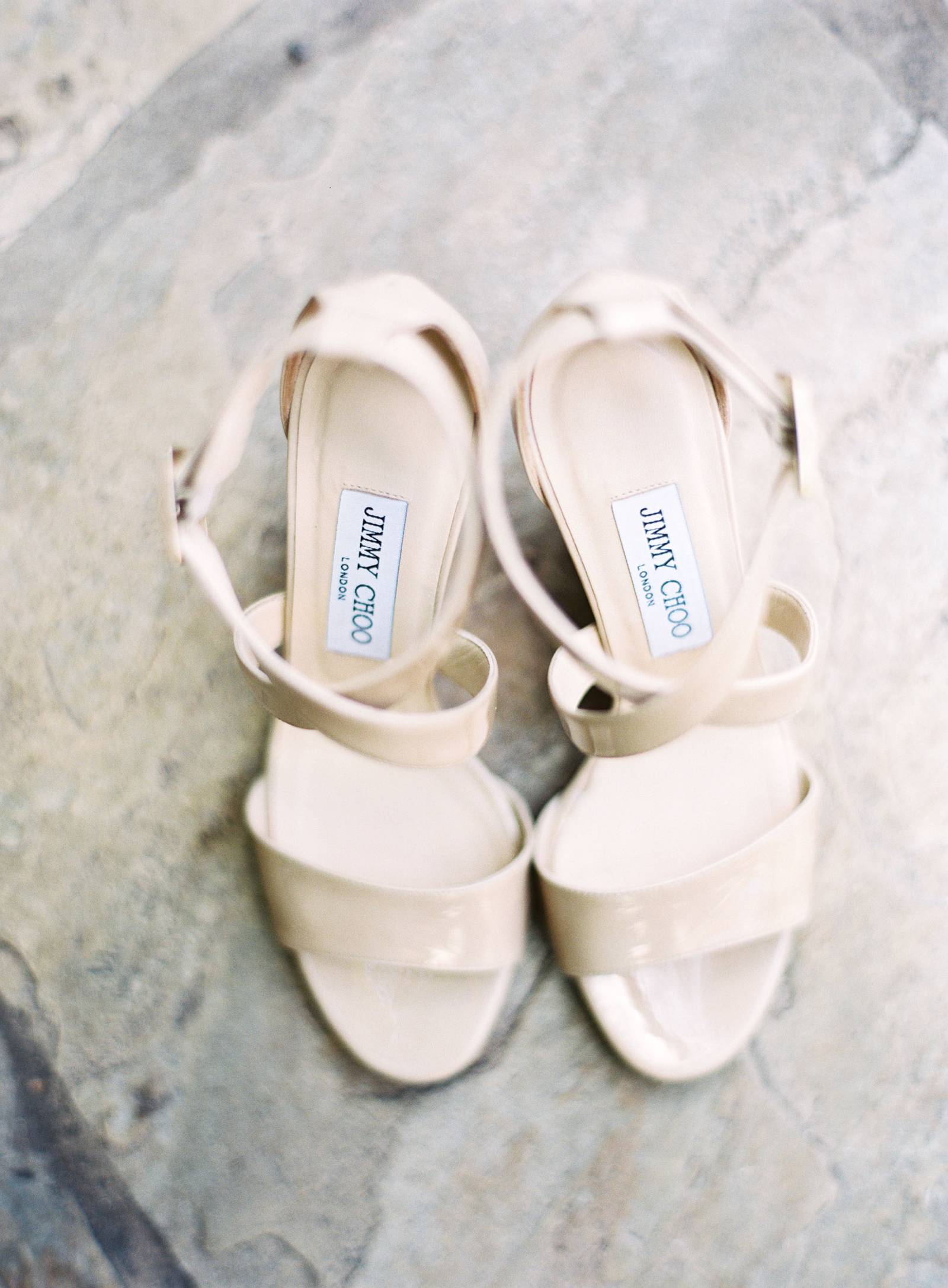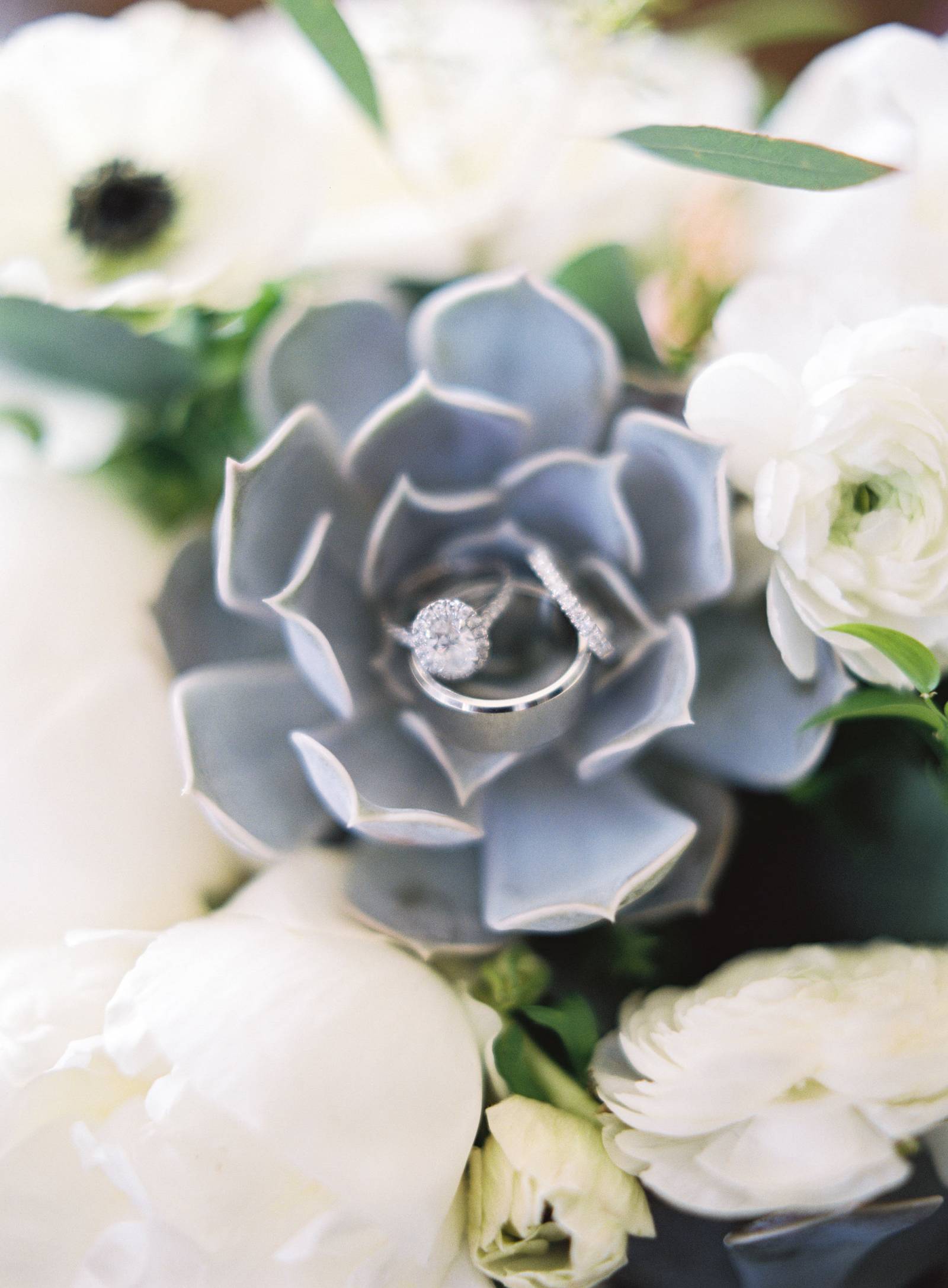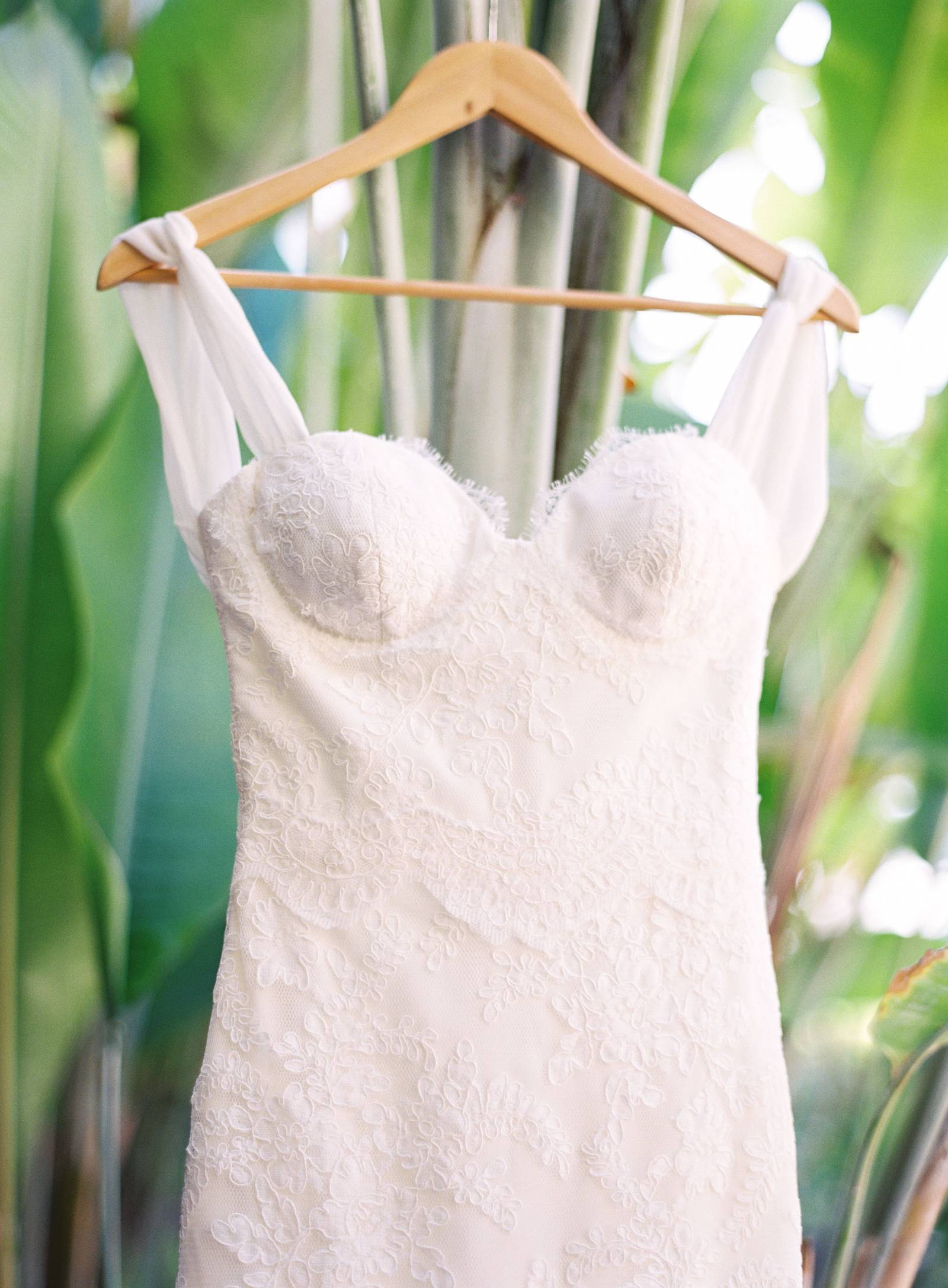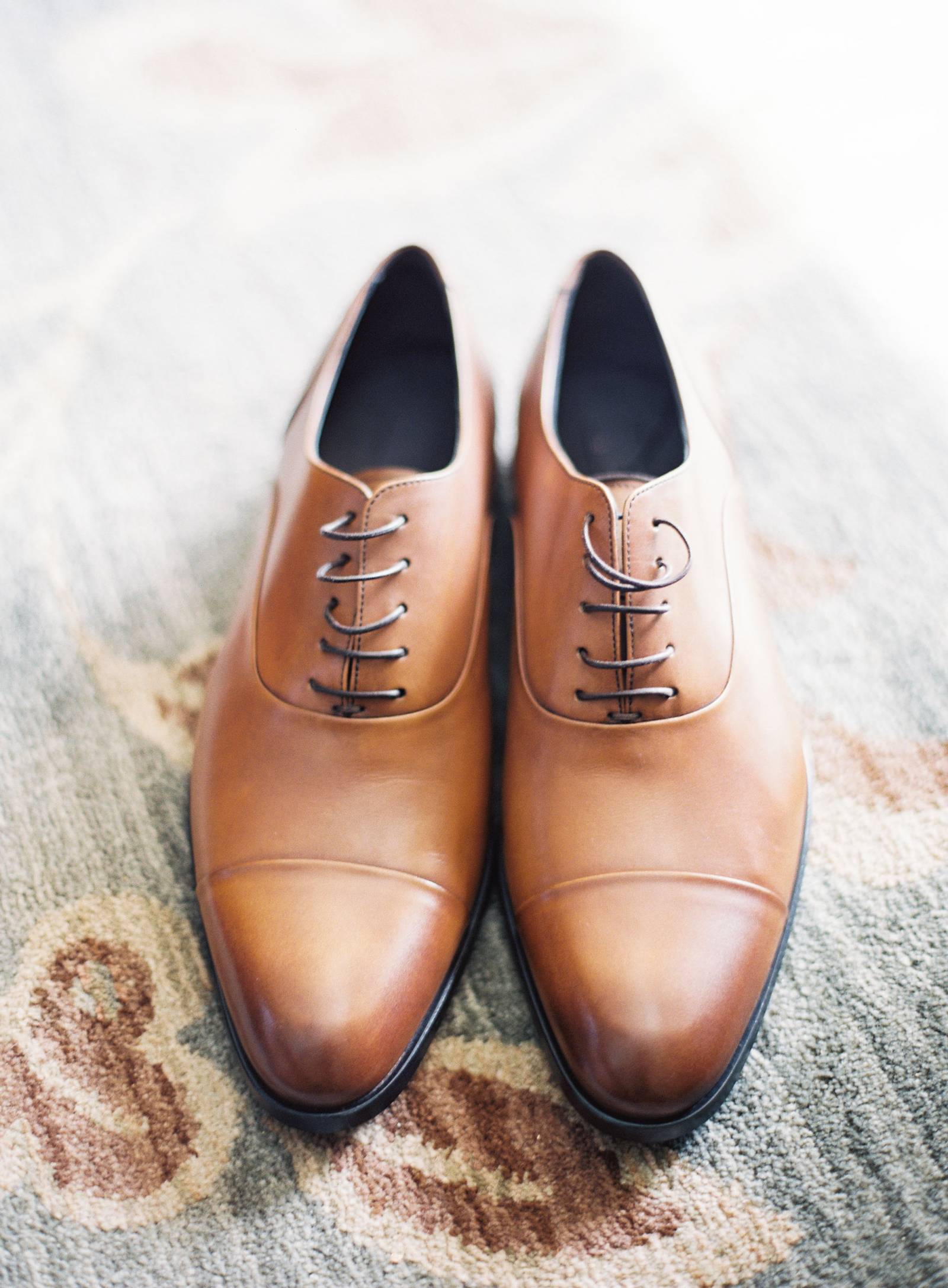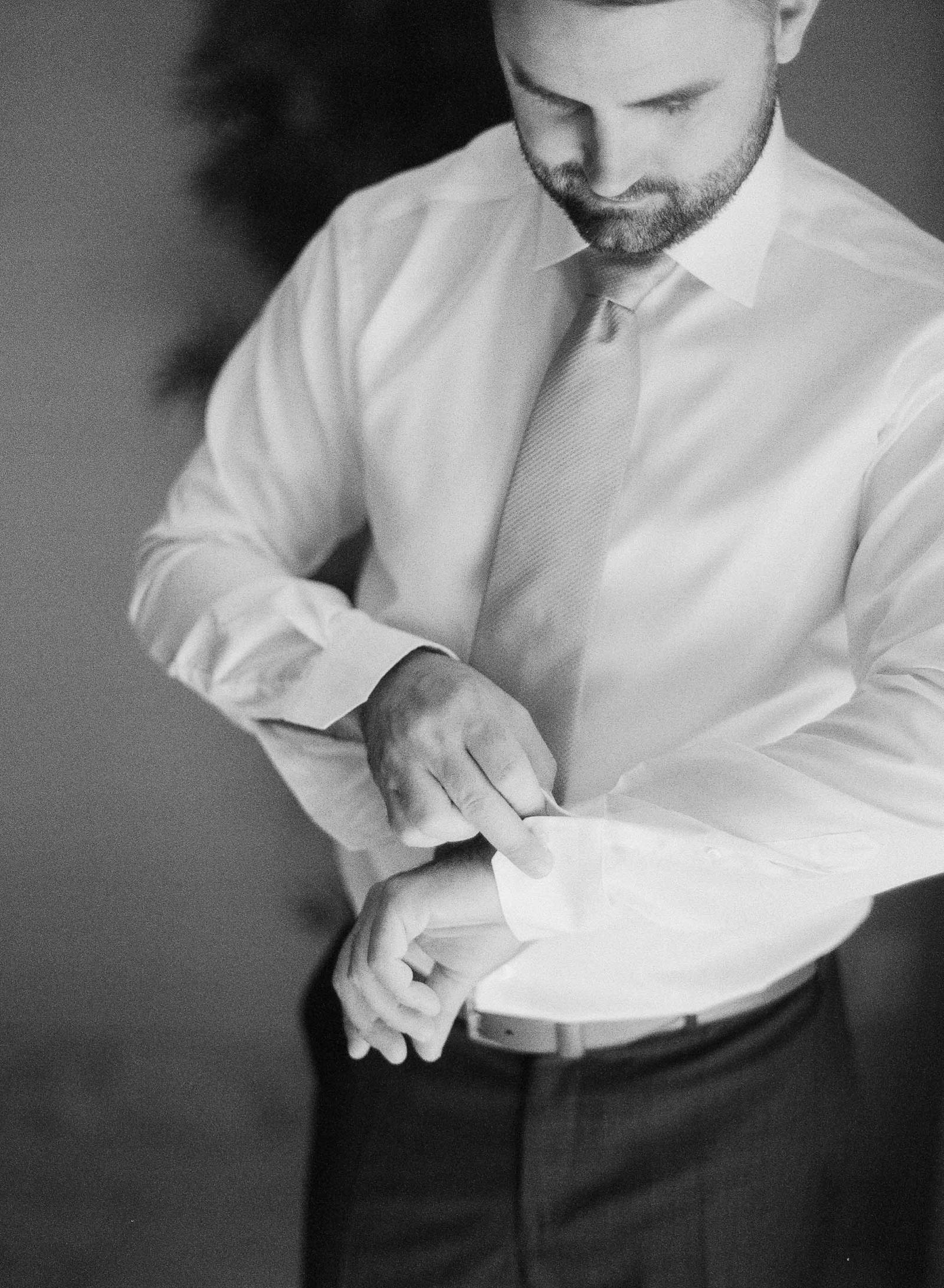 HOW DID THE TWO OF YOU MEET? We actually met on a blind date that we didn't know was a blind date. A mutual friend was trying to get us to meet one another but the timing wasn't working. She showed me a picture of Heath and told me that he didn't know anything about me but she wants me to meet him. Unbeknownst to me, she had told Heath the exact same story about me. She was finally able to arrange a day where we would both be in the same lounge. I went to the lounge thinking he didn't know anything about me so I could have the "first look" with no pressure. Oddly, in a moment of fate directing the path of one's life, a couple of days before going to the lounge, I had a dream and I don't normally remember my dreams but this one I remember vividly. I dreamt that I had to meet this guy named Heath and SOON... or ..., but there was no "or". There was just an urgency in the dream to meet Heath, that this would be our time. Sounds freaky or corny or whatever you want to call it but it's true. The fateful night we finally met was like a puzzle clicking together; it felt like love at first sight, the joining of two souls.
TELL US ABOUT YOUR PROPOSAL: We were up at our cottage for a family celebration, which also happened to be our last weekend of summer. Just before sunset, Heath wanted to go out on the boat. I didn't want to go, I thought we should stay with his family and he was talking about surfing and it was cold. I finally relented and we went out on the boat. Heath said he would set up the Go Pro and just do one surf. I was sitting on the back of the boat admiring the sunset and thinking how cold the water was going to be and when I turned around, there was Heath, down on one knee, ring box in hand. I was stunned and so happy that he was proposing, and such a surprise because I had not expected it that weekend. I hadn't even realised why he set up the Go Pro but he caught the entire proposal on camera and had even snuck a bottle of wine on the boat to celebrate our engagement!
TELL US ABOUT FINDING YOUR WEDDING DRESS: My Mom, sister & I went dress shopping in Calgary. I had 3 appointments set up for the day. The first appointment was a disappointment, I didn't find one dress that I even remotely liked. We arrived at my second appointment, a beautiful shop, The Bridal Boutique YYC. It was so charming and one of the owner's was welcoming us and made us feel so comfortable. We started wondering around the showroom looking at different ideas and I saw the Katie May Collection. During one of many wedding pinterest searches, I came across the designer Katie May and immediately fell in love with the sensually modern and backless gowns. Much to my disappointment, none of the boutiques in Calgary carried the Katie May Collection. As luck would have it, The Bridal Boutique YYC had hosted a Katie May trunk show the weekend before and had the dresses on hand for 1 more day. I was elated when I saw them! I tried on the Sienna gown first. There wasn't a mirror in the dressing room, and before I could even see what it looked like, I knew it was the one because I felt amazing in it. When I walked out of the dressing room, smiling from ear to ear, and my mom and sister said "That's the one, you are smiling so much and you haven't even seen yourself in it!" It was the perfect dress for me and it was meant to be!
MOST MEMORABLE MOMENT? Hearing and watching as Heath recited his wedding vows was the most amazing moment for me. Our minister asked who wanted to read their vows first and Heath said he would. His vows were the sweetest, most heartfelt, amazing vows I have ever heard. I didn't cry, I was just too happy to be marrying such an amazing man, but I did regret going last, he was a hard act to follow! When I asked Heath about his most memorable moment, he said it was when he saw me for the first time in my wedding dress. Of course for both of us, our most memorable moments were captured on film by Aria Studios and Christine Clark Photo. We will treasure our wedding video and photos forever and can't thank them both enough!