After seeing images of Santorini, Kelly and Dargaye couldn't imagine a more beautiful spot to get married in. They loved the idea of a destination wedding whereby they could spend quality time with their closest family and friends. Going with a simple and intimate style wedding, the results as you can see in these images by Greek wedding photographer ELIAS KORDELAKOS are timeless and elegant.
HOW DID YOU MEET? We met in our second year of law school during an on campus recruiting event.
TELL US ABOUT YOUR PROPOSAL: Dargaye proposed to me on the roof of our San Francisco apartment building. It had been raining for a month straight and was the first day of sunshine. The spot where he proposed had views of the city and of the Golden Gate Bridge.
TELL US ABOUT FINDING YOUR WEDDING DRESS: I knew I wanted a dress that had a timeless and classic look, but also felt bridal. I love lace and beading, so I also wanted to incorporate both of those elements, but still keep the dress pretty simple, soft and airy. Basically, I wanted a dress that would stand the test of time, but also had some fun details to make it stand out. I tried on a bunch of dresses, but none was quite right.
Then I found out about a start up in San Francisco, ANOMALIE, that creates custom made wedding dresses. I started working with them and I was able to make a custom dress that incorporated all my favourite elements from dresses I had tried on or seen.
DID YOU HAVE ANY DIY ELEMENTS? I took a calligraphy class and did all the calligraphy for the addresses on the save the dates and the invitations. I also collected photos of all our friends, had them printed, and used those as escort cards for the reception.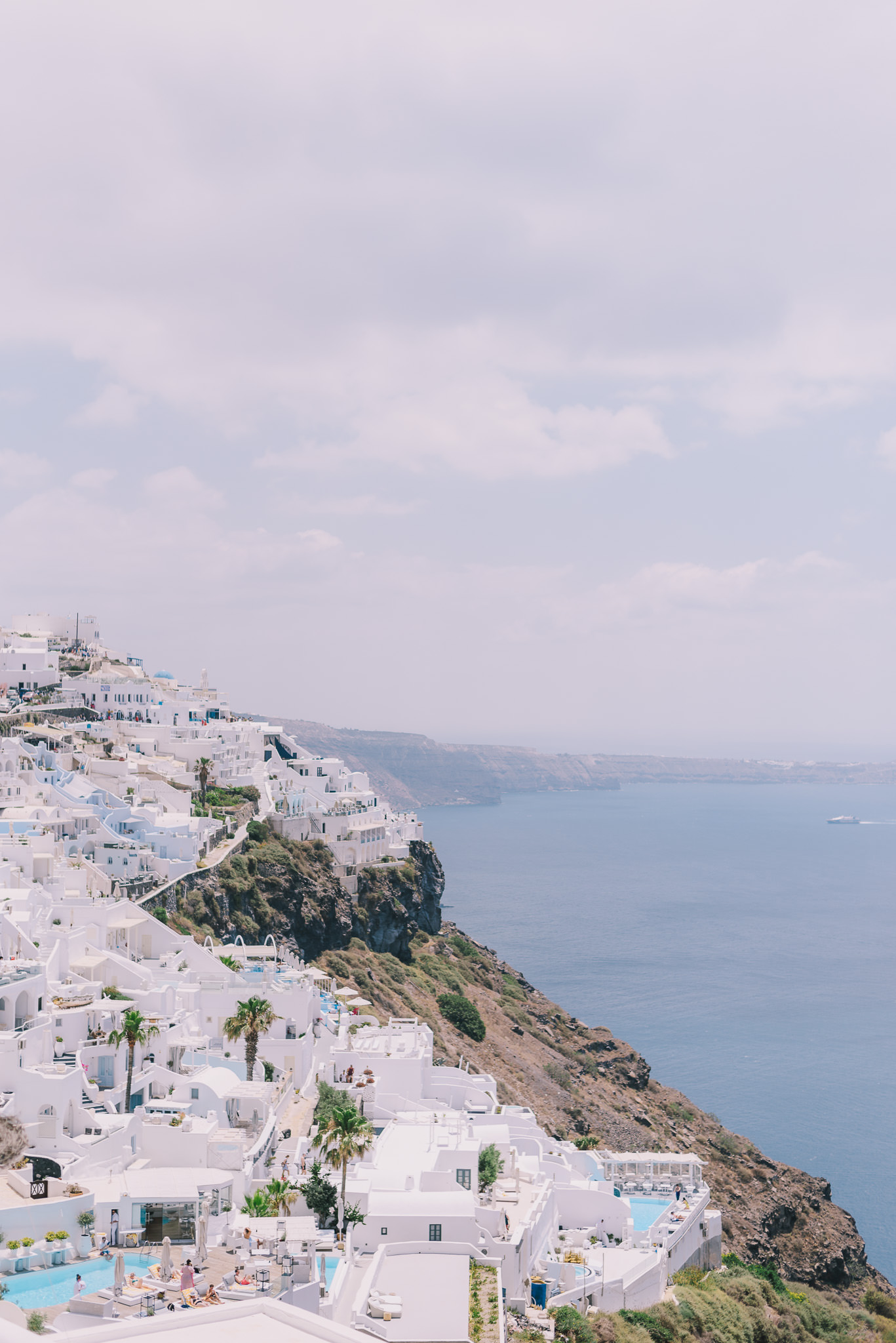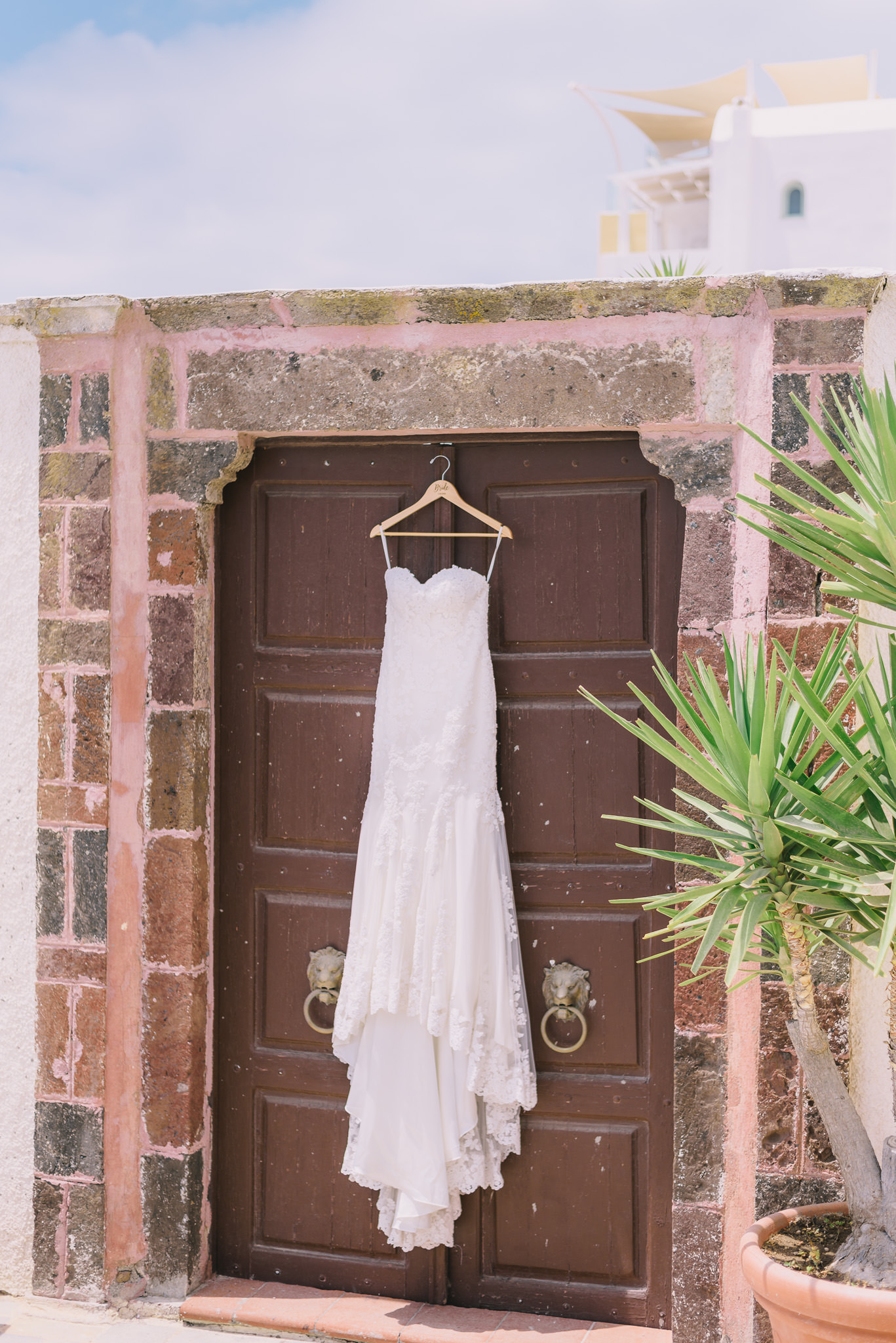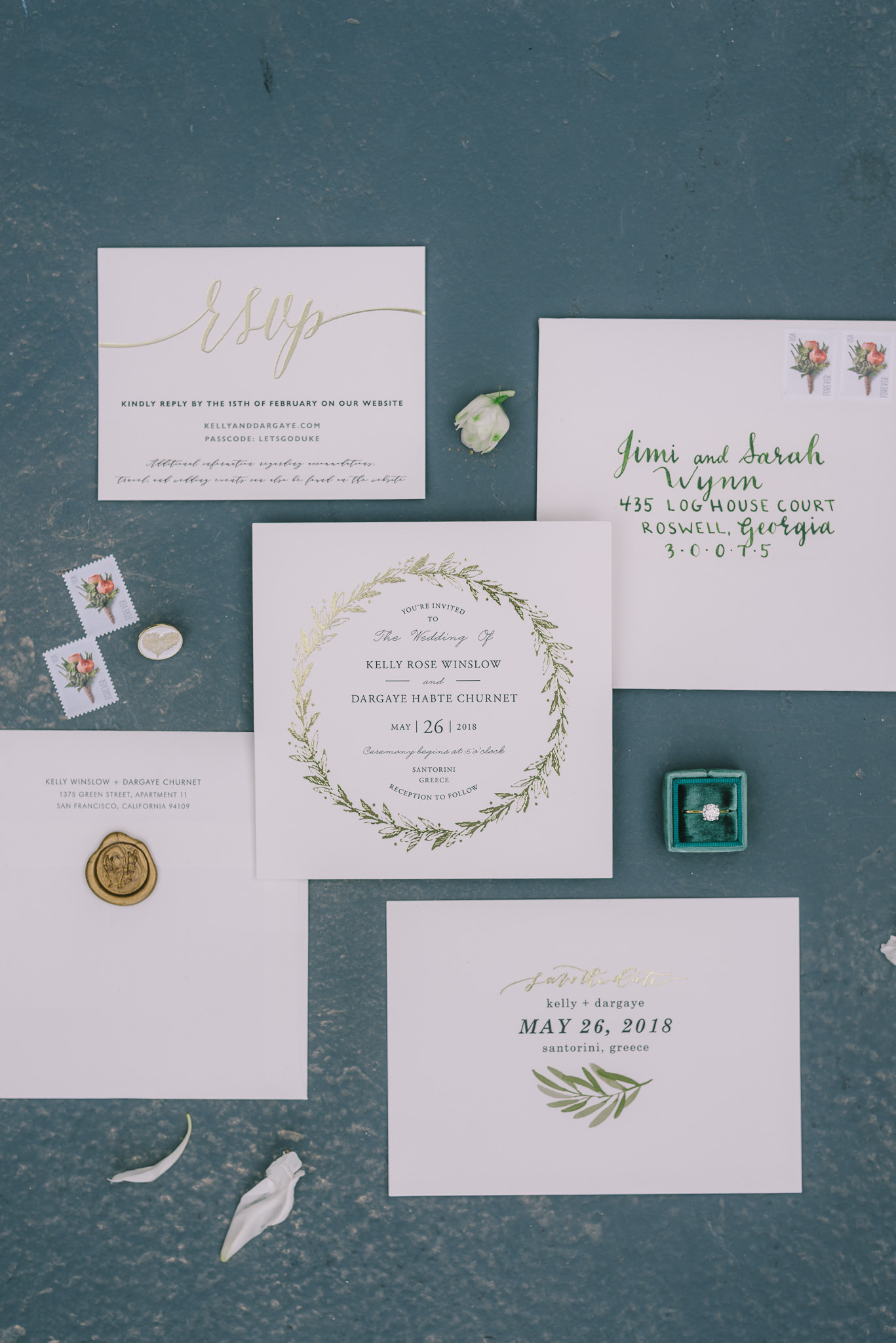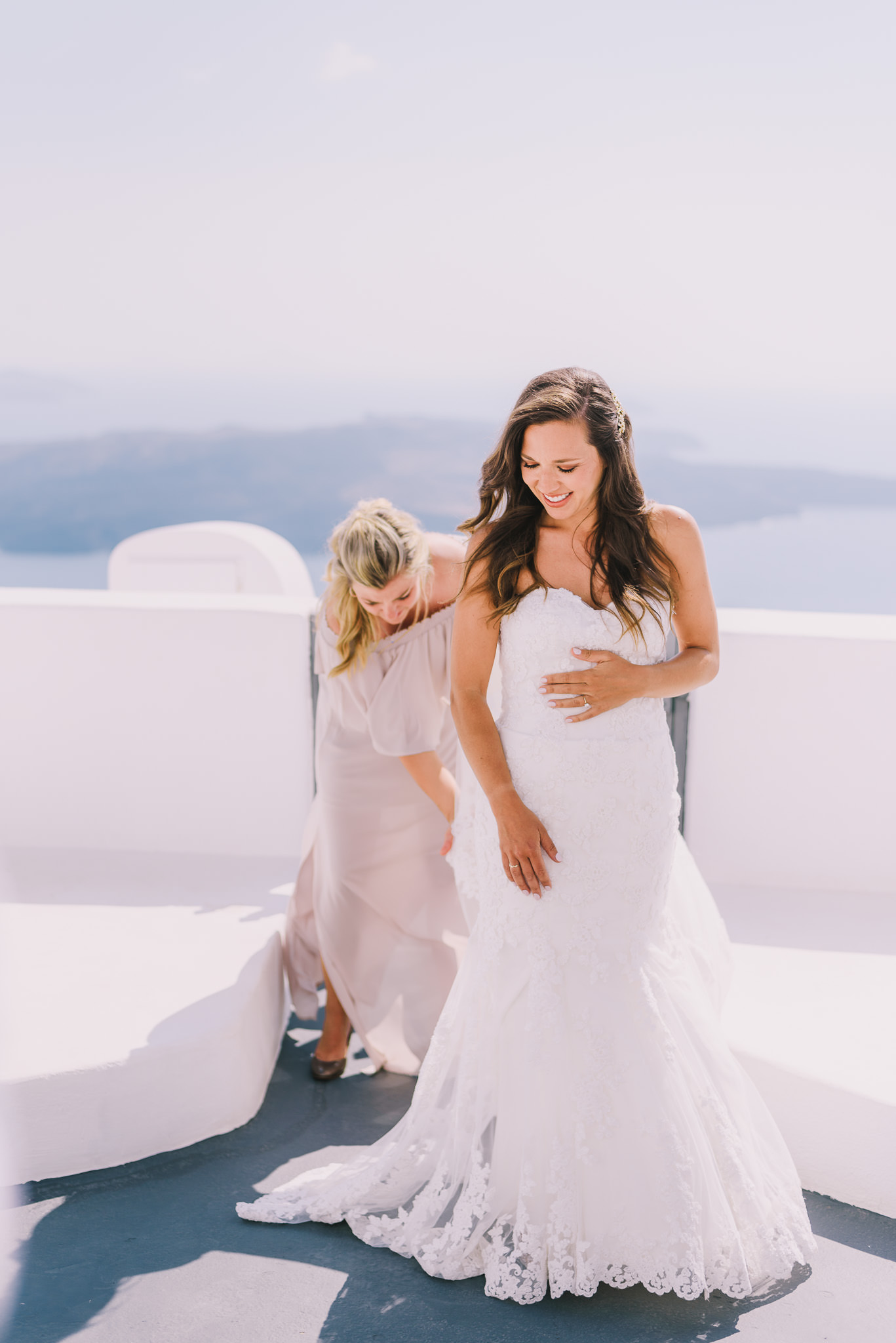 DESCRIBE YOUR WEDDING FLOWERS: We had a lot of greenery, both running down the aisle and on the tables at the reception. At the alter we had a semi circular of greenery interspersed with white flowers. My bouquet was made of peonies and olive branches.

FAVOURITE DETAIL OF THE DAY: My roommate from college who is a musician, Dregas, played the music for our ceremony and she did an absolutely incredible job, and it really set the tone for how personal the ceremony would be.
WHAT ADVICE WOULD YOU GIVE OUT TO A COUPLE PLANNING THEIR WEDDING? There is no perfect wedding or perfect day. The day will be a mix of so many amazing things and a few hiccups. Try and embrace it all as much as you can.
MOST MEMORABLE MOMENT? The most memorable part of our wedding was definitely our ceremony. It was an incredible experience sharing our vows, promises for the future, and feelings about our marriage and our lives not only with each other, but with the closest people in our lives. Because our wedding was small--only 53 people--we truly felt everyone's presence and participation in our ceremony.
ANY OTHER DETAILS THAT HELP TELL THE STORY OF YOUR DAY? We were living in San Francisco at the time and we both got our wedding outfits, my dress and his suit, from local start-ups, Anomalie and Tailor's Keep.
TELL US A LITTLE ABOUT YOUR HONEYMOON: We spent two weeks traveling around Europe. We went to Crete, Athens, Budapest, Vienna, and Paris. It was quite a whirlwind and such an incredible experience.
IS THERE ANYTHING YOU WOULD CHANGE OR DO DIFFERENTLY? Everyone says that it all goes by so fast, and it's so true! I wish I could go back and relive the day again.
Thank you to Greek wedding photographer ELIAS KORDELAKOS for sharing this beautiful Santorini wedding with us - doesn't it make you want to book a destination wedding in the beautiful Greek Isles? Elias loves to photograph in natural light because it inspires him to photograph the real. Real emotions, real reactions, real people! "My style of photography is a blend of fine art and photojournalism." If you want to see more wedding inspiration from the Greek Islands be sure to check out this Greek Island wedding with a sentimental connection.