It was gorgeous bride Dinda's dream to get married by the beach, and knowing this Fritz proposed to her at the beach so they got started on the right foot! VOIR PICTURES captured their beautifully small and intimate celebration at VILLA PHALOSA on Bali. Despite heavy rain on the day, and the officiant not being able to make it at the last minute due to traffic caused by said rain, they day turned out perfectly when all their friends braved the rain and stood to witness their ceremony. They even had one friend offer to officiate for them. Dinda wore a stunning CINOBI gown perfectly accessorised with the most beautiful lace veil.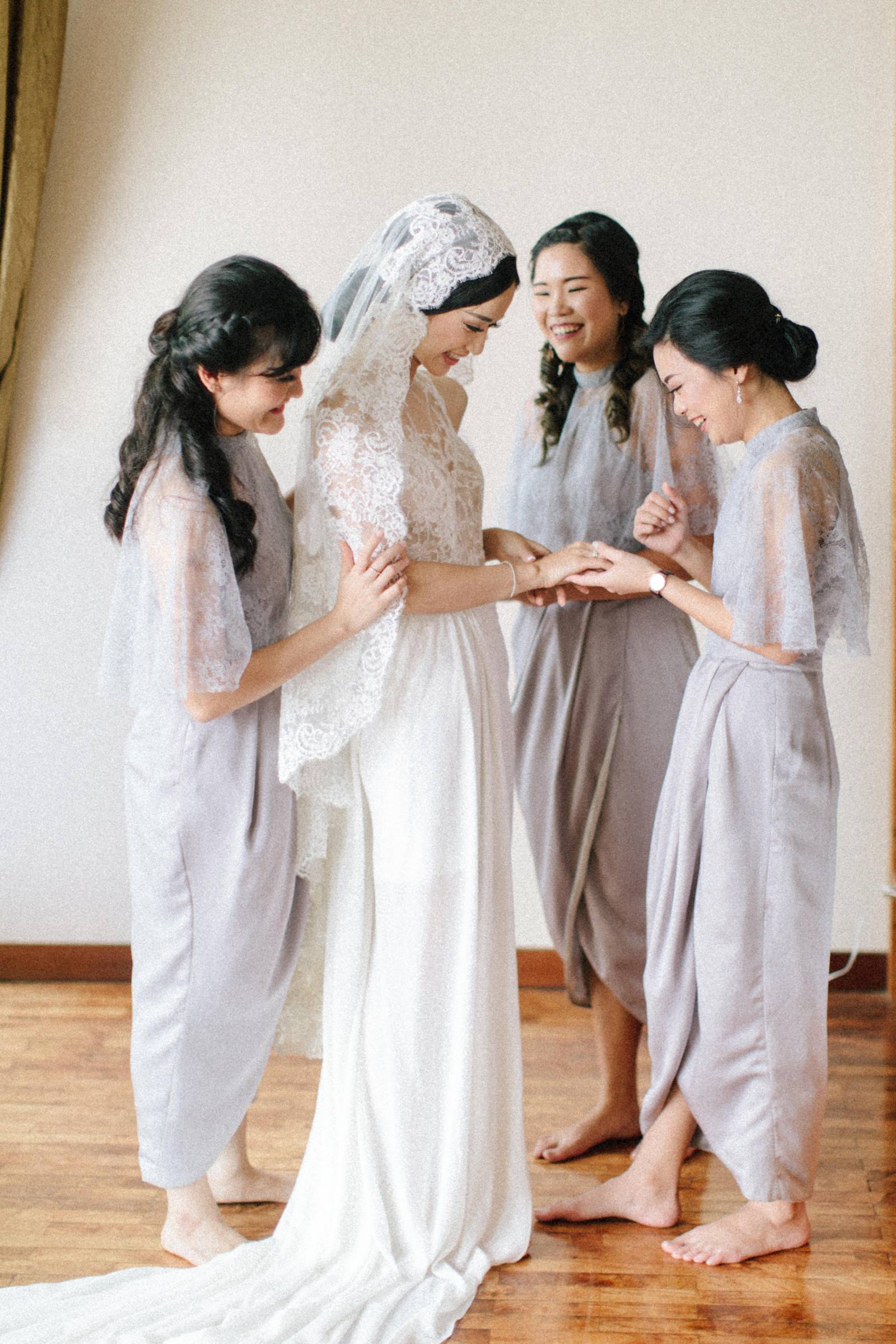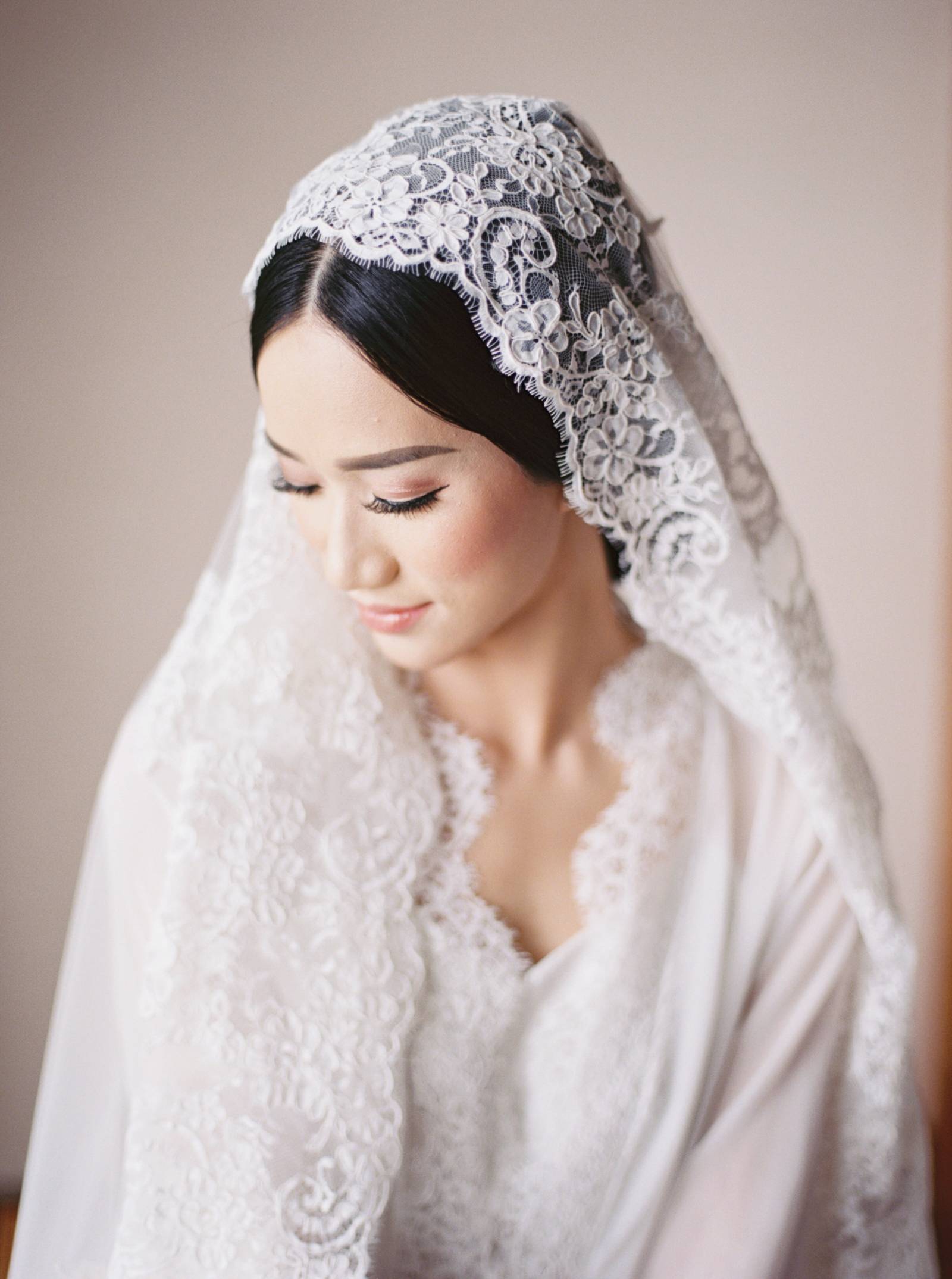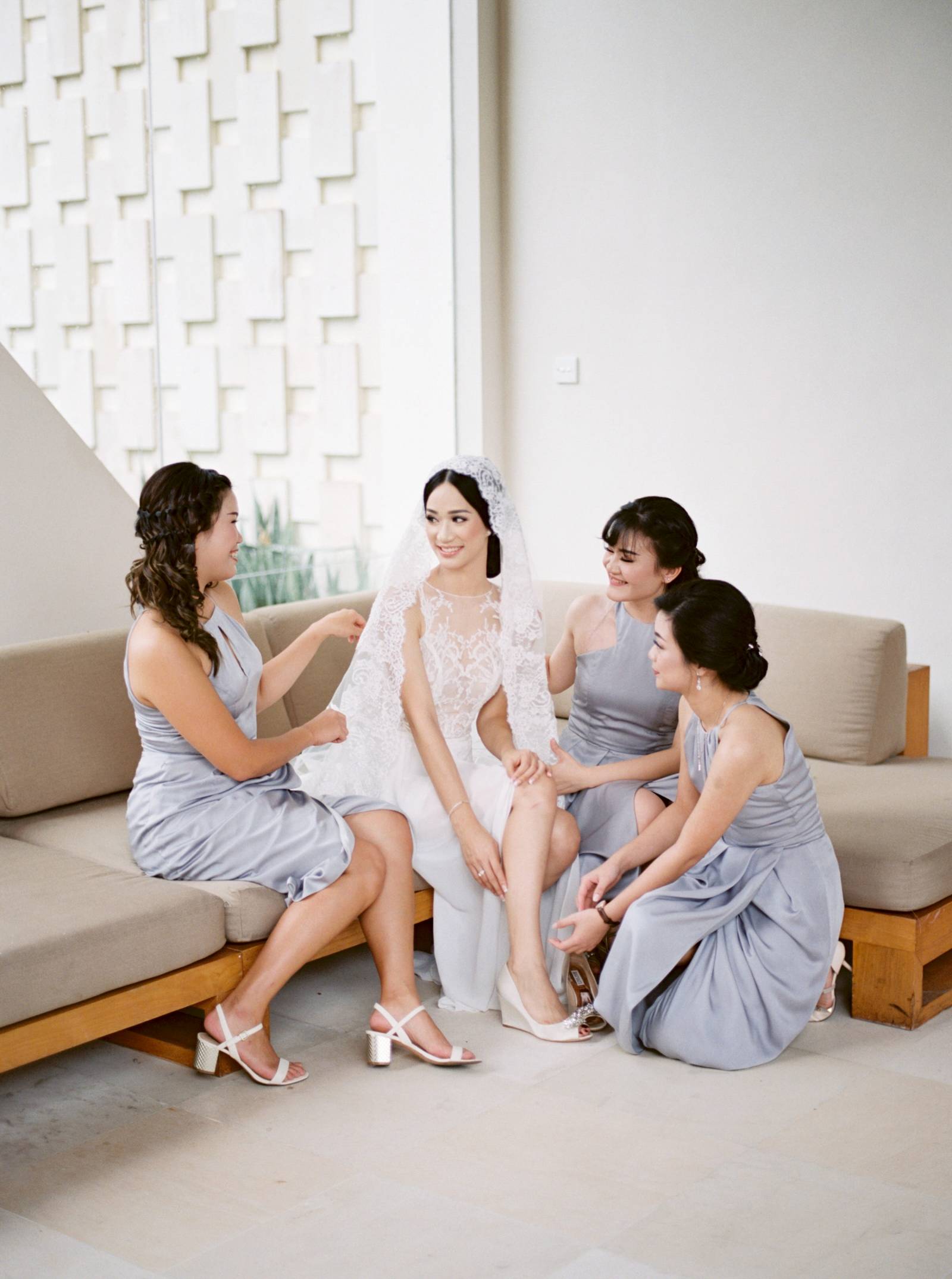 HOW DID YOU MEET? We met during our high school year, and we have been together since.
TELL US ABOUT YOUR PROPOSAL: It was 28th of August 2015, When I was doing my internship for my Medical Doctor degree in Bangka, Fritz flew all the way from Semarang to visit me. Suddenly he said that he wanted to see the sunset at Rambak Beach. When we arrived at the beach there was writing on the sand, it was "be my forever", He then proposed to me and I instantly said " Yes, I do"
TELL US ABOUT FINDING YOUR WEDDING DRESS: I was looking for a simple dress that would fit our by the beach wedding, CINOBI was the first bridal designer that I met and she knew exactly what I was looking for.
DESCRIBE YOUR WEDDING FLOWERS: I told my florist that I want to keep it simple and a bit messy without any specific flowers. They really deliver what I wanted.
WHAT ADVICE WOULD YOU GIVE OUT TO A COUPLE PLANNING THEIR WEDDING? Plan your wedding as you want it and stay clear of what other people might say about it. We both planned our own wedding without any approval of our families because we knew that it would bring more conflicts to the planning. Never forget to enjoy that journey of planning, it might drive you crazy but it was one of our most fun experience.
MOST MEMORABLE MOMENT? The most memorable moment happened one hour before we get to say our vows to each other. Suddenly the rain came down pouring hard. We were in tears cause we might not get to say our vows by the beach, when out of nowhere the guests started to walk to the holy matrimony venue. One of my friend came to me and said "we want to see you walking down the aisle now". No rain could stop us from saying our vows and we are forever grateful to our friends.
TELL US A LITTLE ABOUT YOUR HONEYMOON: Two weeks after the wedding we went to Japan for our honeymoon.