Full of romantic soft tones, lots of emotion & energy this Buffalo, New York wedding of Jenelle & Ian's shows that a rainy, miserable day can be perfect for a wedding if you have the right attitude. And of course if you have the right photographer to capture it all, as they did in ALEXANDRA ELISE PHOTOGRAPHY. I mean how great are those photos under the blossoms? Jenelle & Ian were over the moon excited about getting married that they barely even noticed it was pouring not just a little - but all day long! Their reception at HOTEL LAFAYETTE was sophisticated, romantic and classic, with dripping white taper candles and a violinist providing the right atmosphere. Continue reading for more of their story.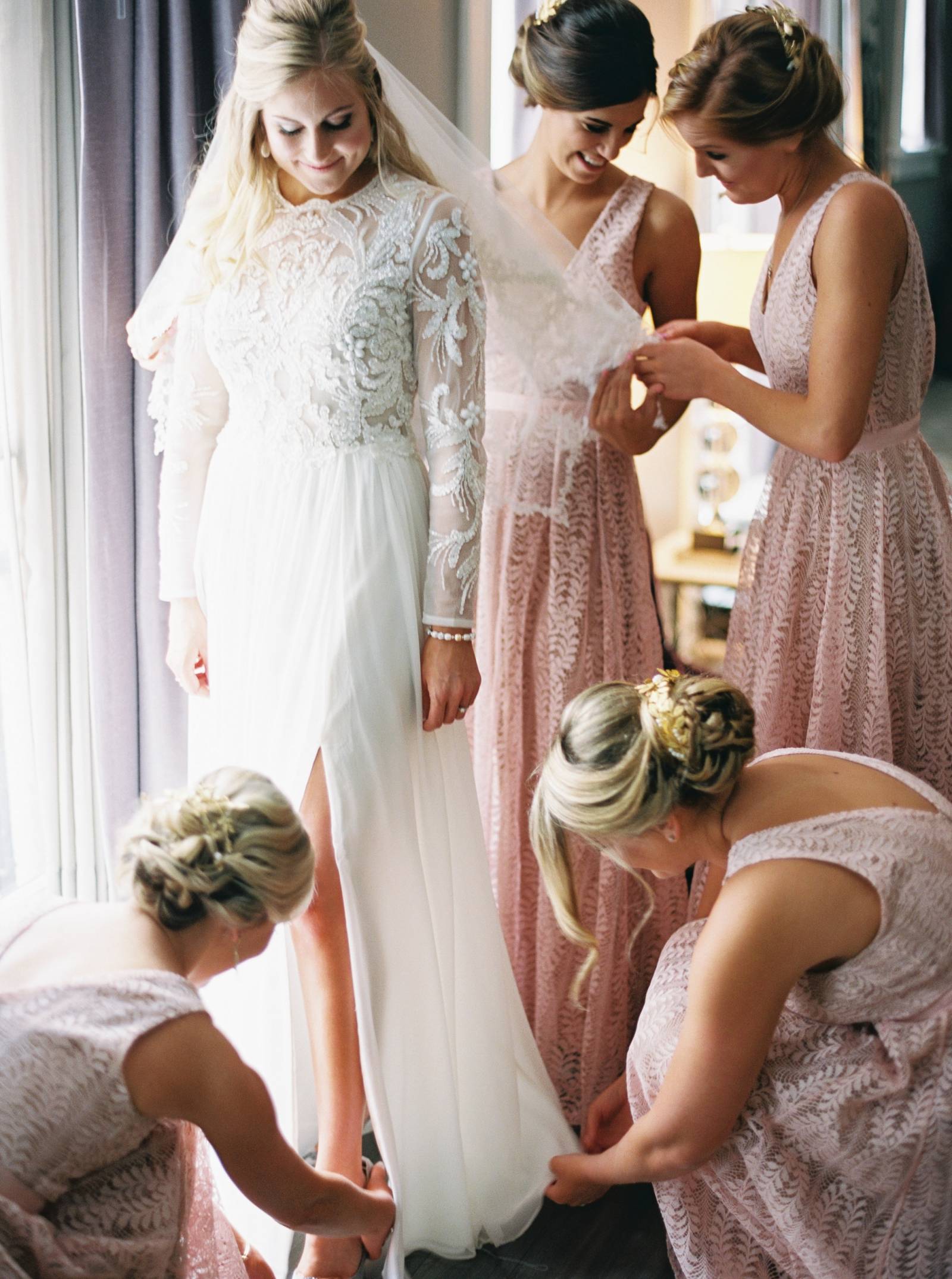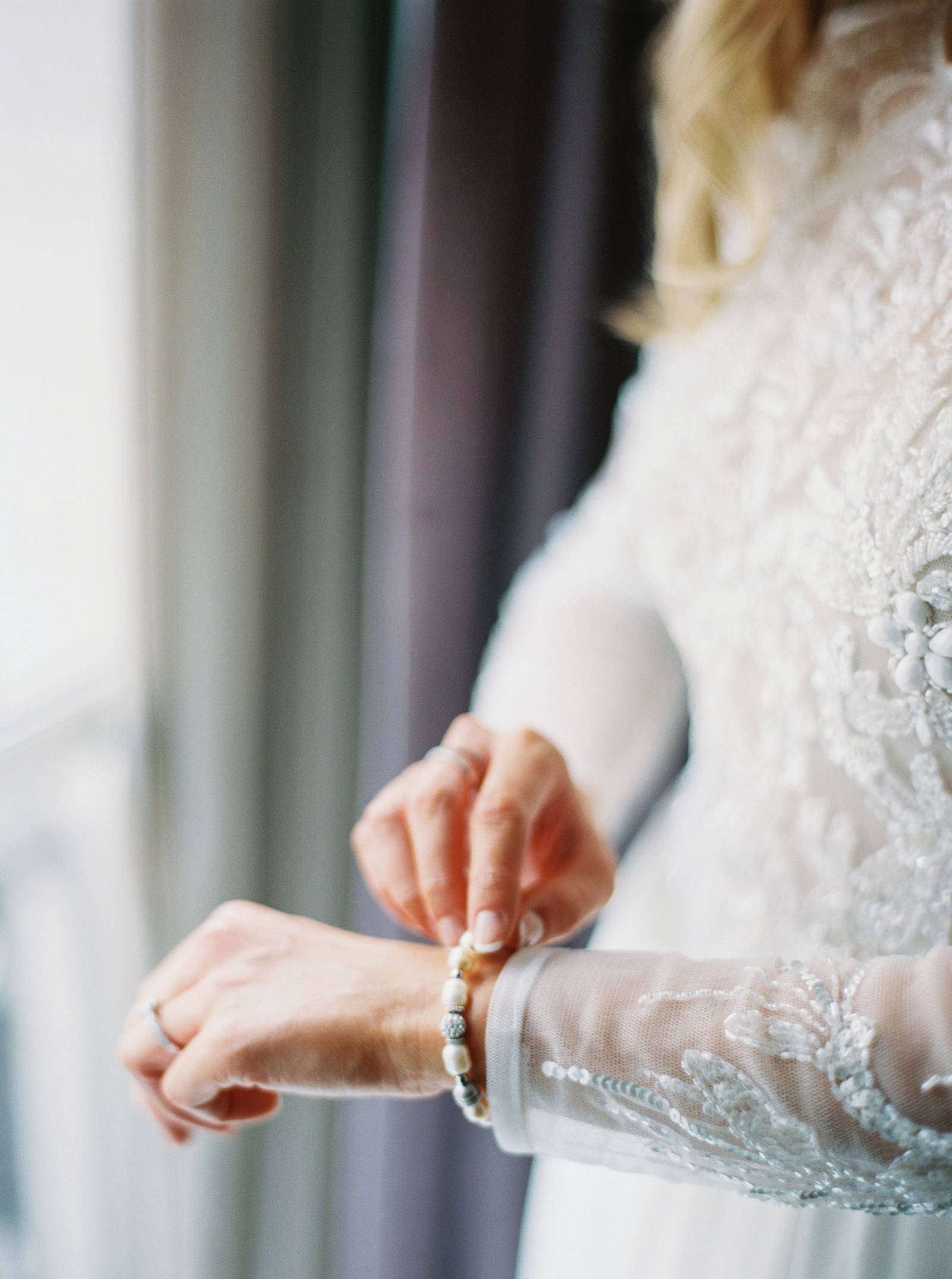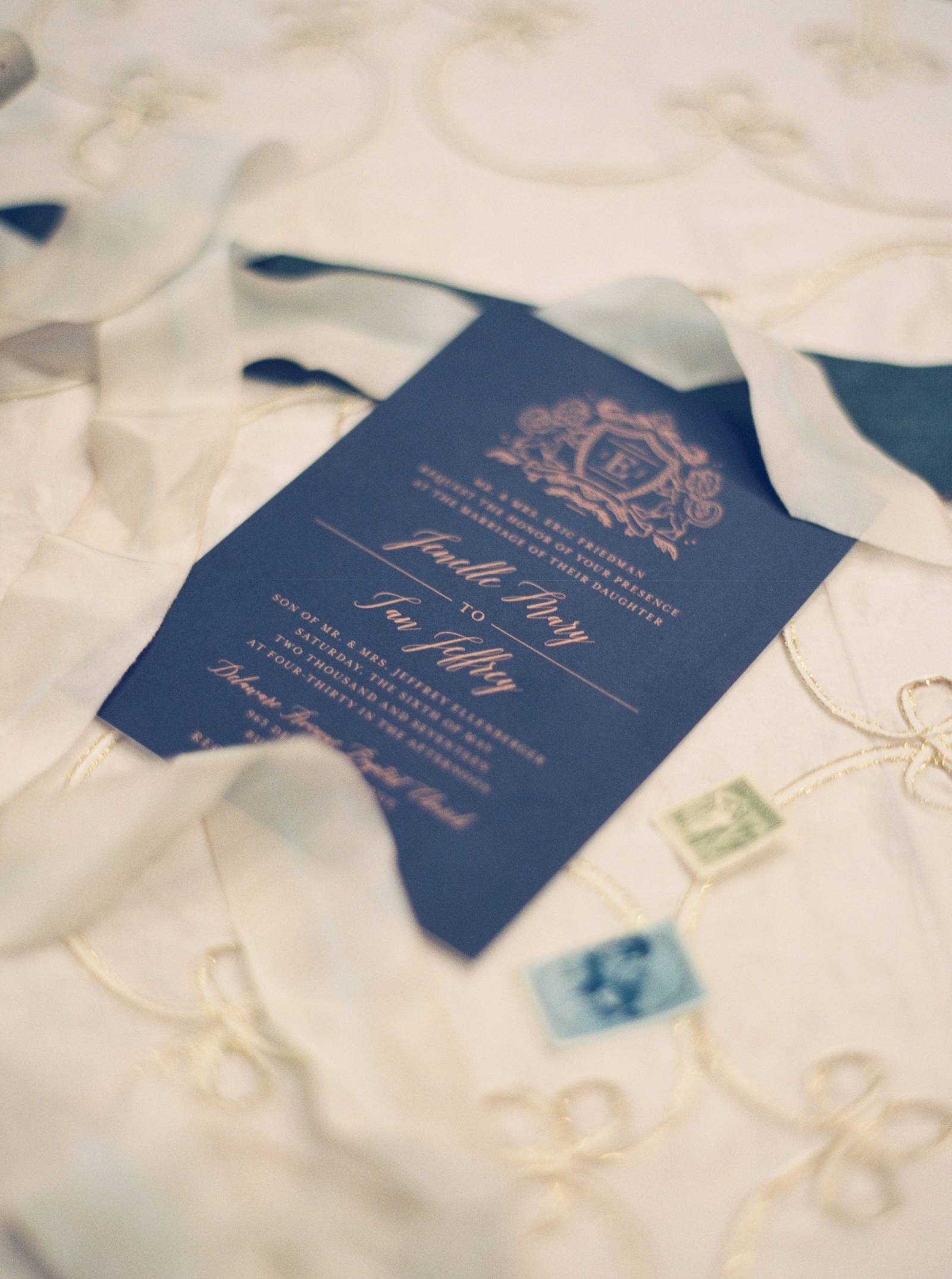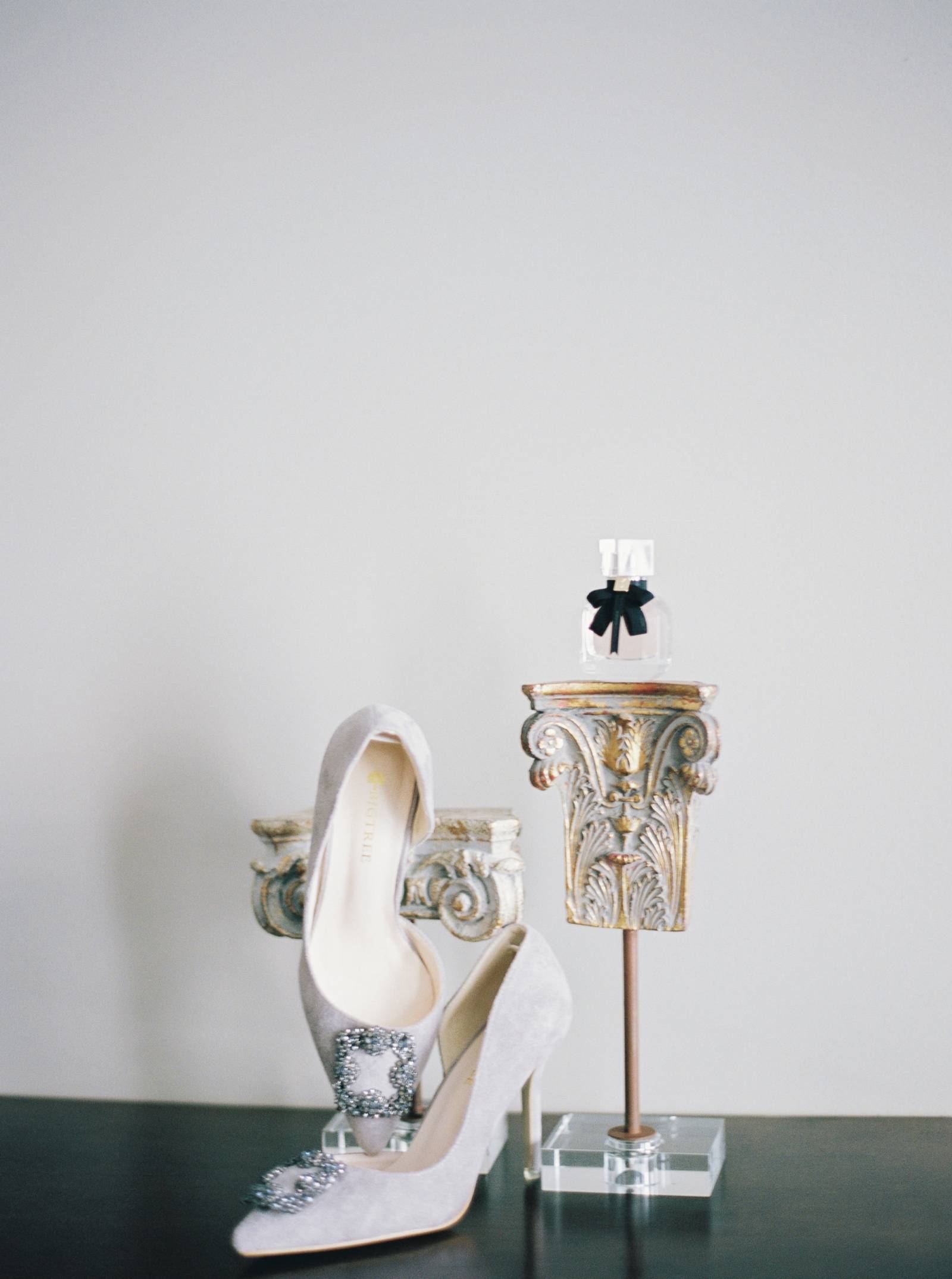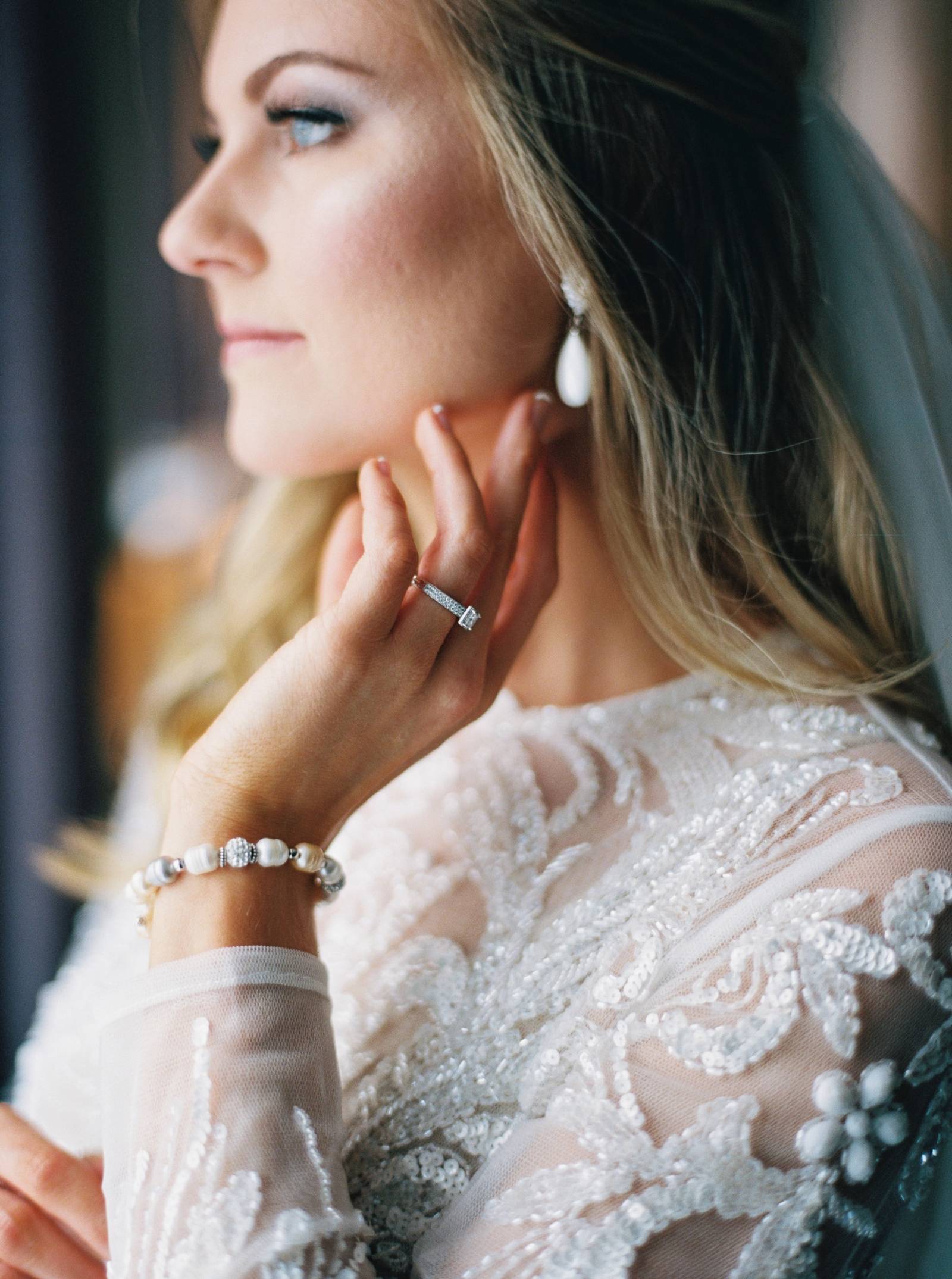 HOW DID YOU MEET? Ian and I met at SUNY Fredonia, I was his RA and handed him his room key on move in day. We got to know each other and dated about a month after. I was in a sorority there and played D3 Tennis, he played D3 hockey. My first impression was that he was such a gentleman and really stood out from so many other guys. His impression was "she's beautiful".
TELL US ABOUT YOUR PROPOSAL: We dated during undergrad but after we graduated we were apart for a year. After a year of long-distance dating from Buffalo to Hershey, PA, I moved down to PA to teach and be closer to Ian. I found an apartment and my parents were staying the weekend to move me in. Ian proposed to me in my new apartment, he said oh look there's another box you still need to unpack. I said, where? There aren't any more boxes and he pulled out the ring box and got down on one knee. He'll say he didn't cry but there were big heavy tears in both of our eyes! The first thing I said was, did you ask my Dad? And then Yes! We hugged so long and then he finally said do you want to try the ring on? I completely forgot to put it on and couldn't believe he picked it out!
TELL US ABOUT FINDING YOUR WEDDING DRESS: I went shopping a ton in Buffalo with my mom, but I always had my heart set on a dress I saw featured on Green Wedding Shoes from Lovely Bride. It had long sleeves and was so simple, but glam. I tracked it down and drove to Philadelphia with Ian's mom for an appointment. It was 2 hours away so we talked wedding plans the whole trip and had Philly cheesesteaks right after I tried on the dress. His mom cried in the fitting room and it was a really special moment because she has three sons, so this was an experience that she never thought she'd get.
ANY DIY ELEMENTS? My dad is a carpenter so he found an old picture frame and repurposed it to make our seating arrangement. It turned out perfectly, distressed and romantic gold frame with cream paper. It was propped up on an easel just outside our venue's entrance.
DESCRIBE YOUR WEDDING FLOWERS: My bouquet was cascading ivory and blush sweet roses, with Italian ruscus and gold berries. My bridesmaids had the same roses, but all ivory. We attached our sorority pins to my bouquet for an special touch
FAVOURITE DETAIL OF THE DAY: The rain, honestly. It helped us realise what the day was all about. Instead of the pictures, music, or hair, we were so laid back and easy going because it was raining and nothing really mattered as long as we were getting married. All our friends and guests kept saying how great our pictures would turn out regardless and they were right! It made our photos appear so romantic and timeless.
WHAT ADVICE WOULD YOU GIVE OUT TO A COUPLE PLANNING THEIR WEDDING? Make a time capsule of details from your wedding day like a newspaper, hotel key, and bottle of wine. Get to know your photographer ahead of time so you aren't just getting to know them on the big day.
MOST MEMORABLE MOMENT? Ian's: seeing me for the first time, walking out together, best man toast, being introduced together.
Jenelle's: getting ready in the morning at my maid of honours house. We had chicken wing dip and mimosas and just laughed all morning. Everyone kept saying " are you nervous" and I was so calm. I read a note from Ian and it calmed me down for the day. First dance with my Dad was awesome and so special, I did not expect to get so emotional. Saying our vows out loud to each other was a feeling that I loved so much, I could feel my heart pounding out of my chest.