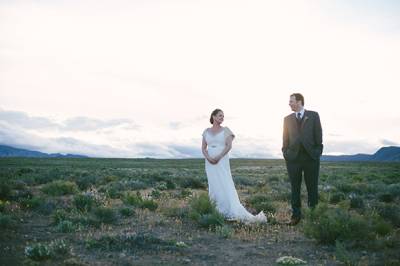 After meeting in London during the wee hours one night over a few tequilas, South African couple Nikki & Jonathan headed home for their wedding at Matjiesfontein, a venue which allowed their guests to have a weekend getaway to celebrate with them. DNA Photographers took some stunning images of the couple and their celebration.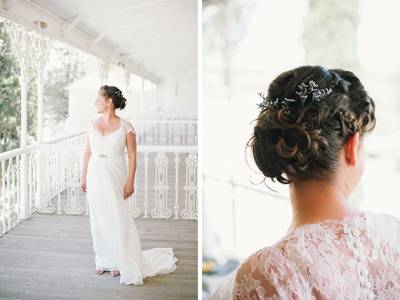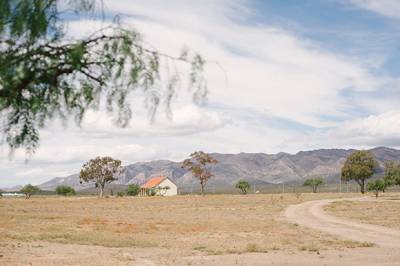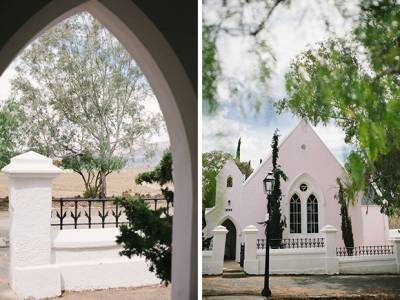 Tell us about finding your wedding dress: At my second dress fitting I found the dress style I loved. I was hoping to buy one off the shelf but I was so glad I didn't. I ended up telling the style I like to Michele at Robyn Roberts in Mowbray Cape Town and she over delivered on my expectations. She even gave my mom advice on what to wear.
Any DIY/Budget elements? I needed loads of lighting, as the venue was quite large. I ended up buying lights in America via one of my bridesmaids. I think it ended up being 360 meters of fairy lights. I also had to make sure this wasn't going to cause a power outage in Matjiesfontein so we had the groom's brother who was an electrical engineer busy. My bridesmaids put up the lighting, they were amazing. Also I made small wooden boards.
Describe your wedding flowers: Hardy Karoo veld type flowers. Some of the foliage was even taken off along the river beds (with permission of course). I basically went to Adderly Street Flower sellers (flower market in Cape Town). I explained to them I had a wedding in four days time in Matjiesfontein and asked which flowers could work. I also had herbs and succulents in small pots that my mom made on the tables.