He's the kind of guy who takes off his coat for a lady, and she secretly wishes she had been born in the days of Breakfast at Tiffany's. It's no wonder that Karley and Ryan chose to do a romantic elopement in spring in New York City. Captured by New York wedding photographer TANYA ISAEVA this elopement shoot evokes a classic old-fashioned love story.

Planned by SENSE OF MOMENT, the feeling was elegant and simple with Karley in a tea-length a-line dress, an updated square heeled slingback, and simple pearl dangle earrings. Her hair styled in a low chignon, she carried a ribbon-tied spring bouquet of vintage roses and butterfly ranunculus. Ryan chose a classic charcoal suit with a crisp white shirt and matching tie and looked as fashion-forward today as he would if he appeared in an episode of Mad Men. A simple hand-tied boutonniere of tea roses that matched Karley's adorned the buttonhole, bringing the whole look together. They carried carnation pink deckle-edged vow cards with them so they wouldn't forget a word they wanted to say to each other as they eloped on one of NYC's prettiest spring days.

It was exactly as they wanted it; a heartfelt ceremony with just the two of them. Karley and Ryan had long since joined their hearts, but the time felt right to join their names. Strolling down the street to Central Park, they stopped to take in the architecture of the city they both love. It was a quiet day, one not often seen at this time of year, and we allowed as much time as we needed to take some portraits of them on their wedding day. The beauty of an elopement is that it can be anything your heart desires. It can have invitations, flowers, cakes… or none of that at all. It's a way to marry with exactly the adornments you desire.

Arriving at the Park, it was like the trees were blooming just for Karley and Ryan. Riots of pink and white blooms filled the trees, occasionally floating gently in the breeze. A simple, beautiful picnic was laid for them to enjoy and take in the day's magic. A small cake with beautifully designed cookies, cheese, and fruit was enjoyed. Quiet words and the clink of crystal glasses as they sipped melted away the city sounds, and all you could feel and hear was their love.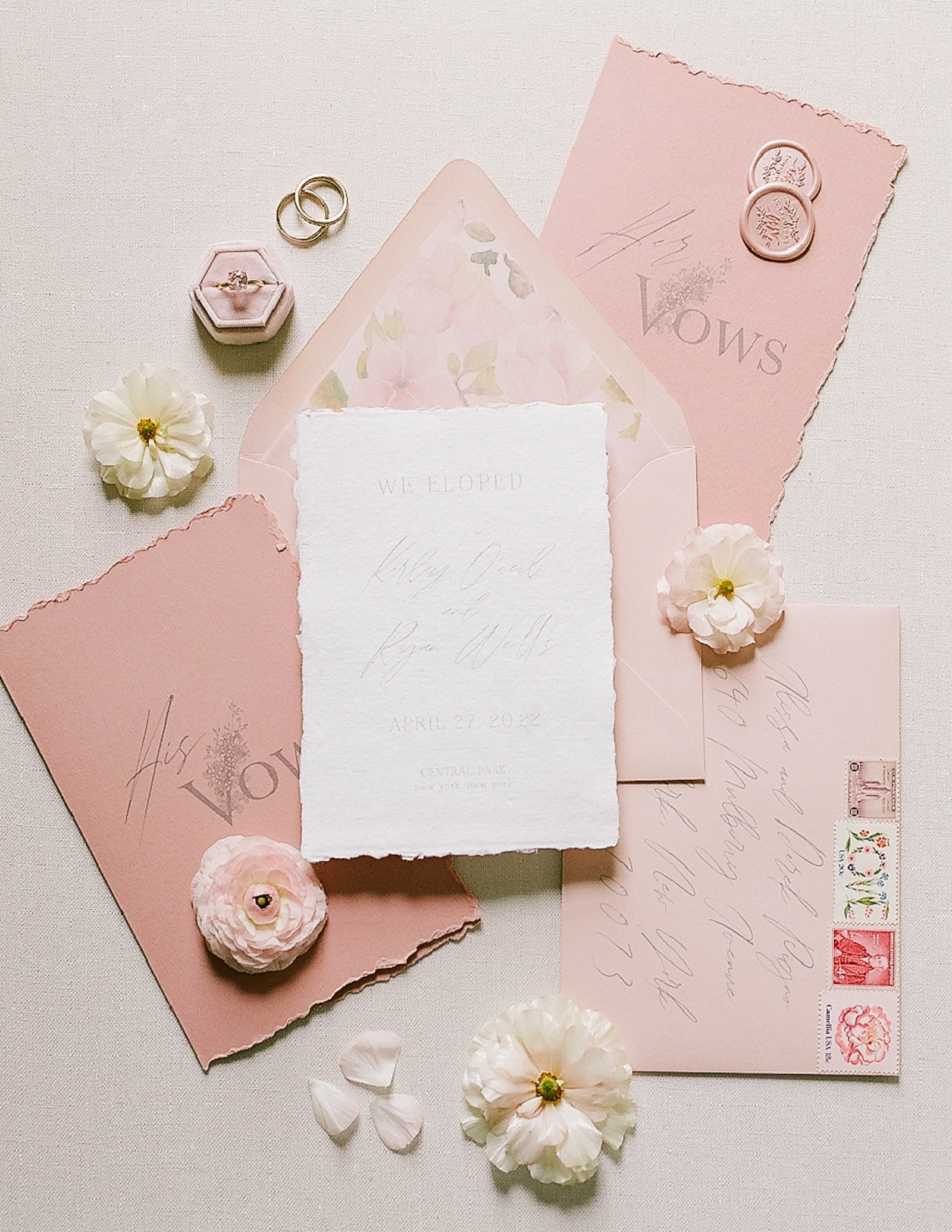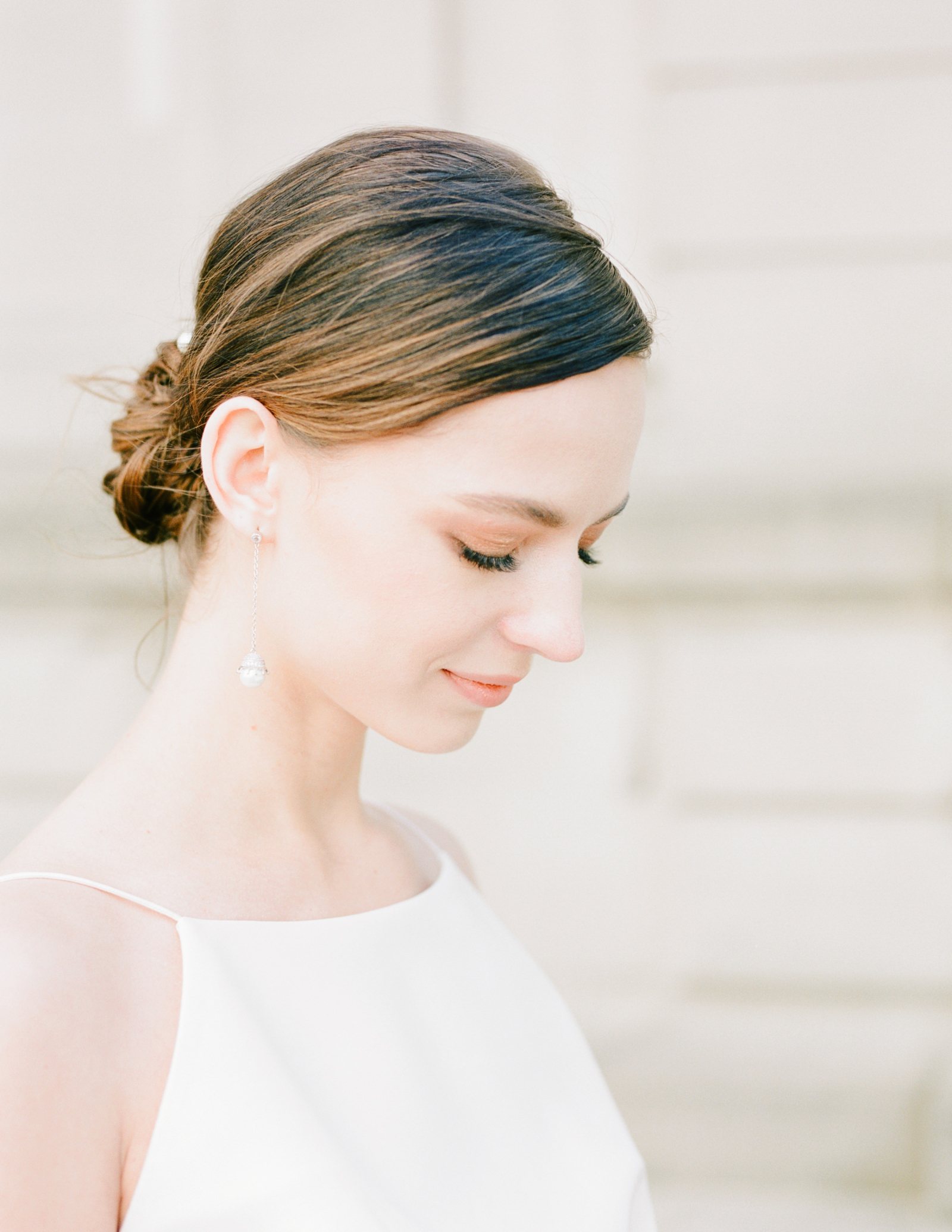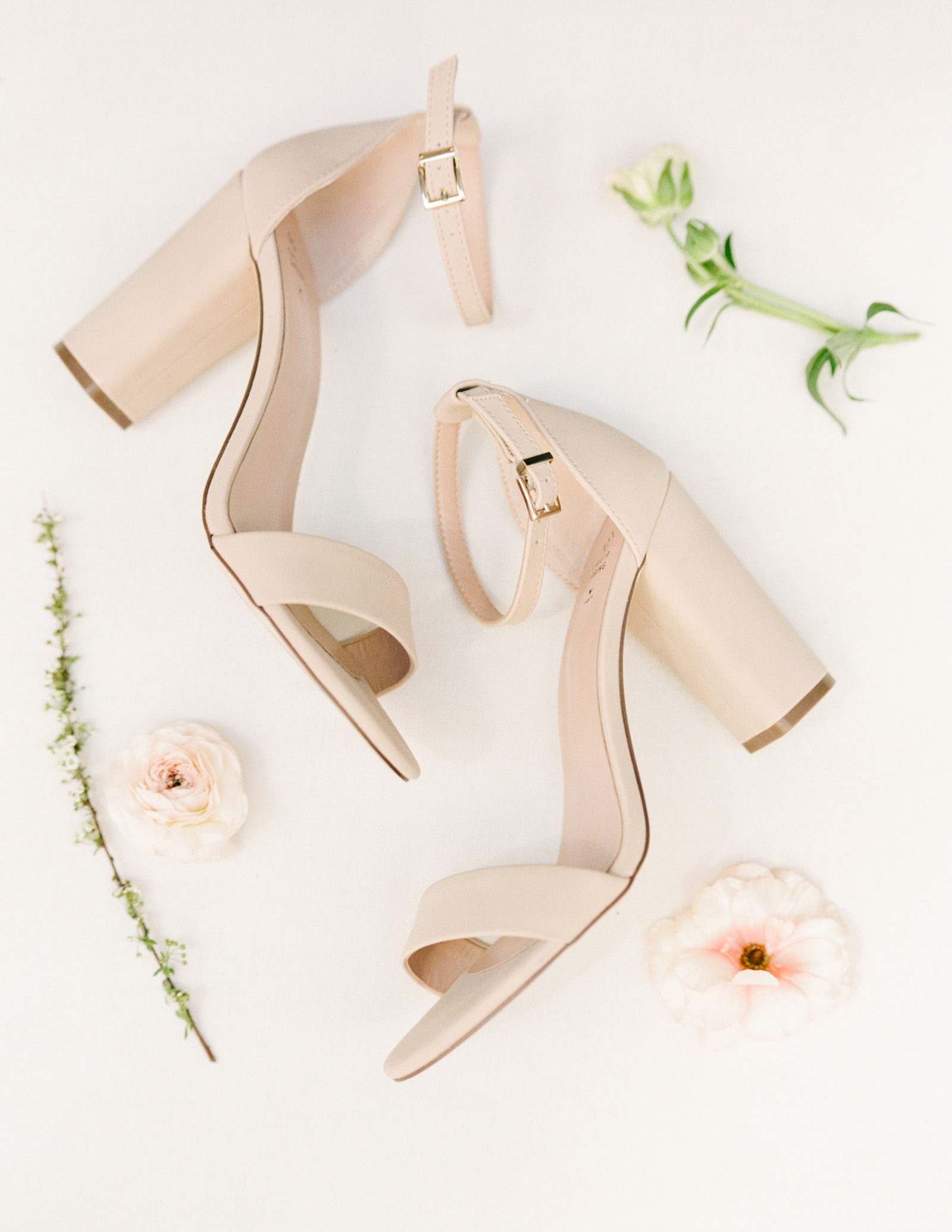 A huge thank you to New York wedding photographer TANYA ISAEVA for sharing this sweet engagement shoot with us. Tanya's style is clean, romantic, and editorial, and she captures weddings on a hybrid of film and digital telling us, "The moment dictates and influences the medium I choose. I'm tireless when it comes to capturing the moment, and tireless in making sure the entire process of hiring me to photograph your wedding is seamless for you: from the time we first talk about your celebration through the delivery of your heirloom items." Head over to her portfolio to view more of her work and you should check out this New York City wedding inspiration.