When you want to make an impact, wear a striking red gown on your wedding day like today's bride did. Inspired entirely by Italy itself, Inge & Sebastian held their elegant yet simply designed wedding at CASTELLE DI BIBBIONE - situated between Florence and Sienna in the utterly romantic region of Tuscany, and had South African wedding photographer LOUZELLE VAN DYK along to capture all the festivities.
From their proposal they knew that they wanted to get married aboard. With Inge being a creative she knew she wanted something different. They left their hearts in Italy when they both went to work on yachts three years ago and docked at the Italian coast for a month. As soon as they got engaged Inge started searching for venues in the region of Florence. She loved the idea of a castle with villas to accommodate their guests. They felt that there would be nothing more special than to share a travelling experience with the ones they love so they decided to invite their closest friends and family for a week long wedding celebration. After a year and a half of thoughtful planning, many language barriers, google translate their dream wedding was realized.
Their photographer Louzelle tells us, "Together with their family and friends we flew from South Africa to Milan, made our way to Florence by train and to the lovely castle situated just before the quiet and small little town called Bargino. Coming from a wintery South Africa we were welcomed with flip flops in the Italian summer. We immediately started with celebrations and made a festive dinner for the first night. We made pizza and pasta for breakfast, lunch and dinner and every meal was a celebration. Every day was an adventure from visits to Florence, Siena, all the historic attractions and small little towns with the best Italian food to a real South Africans pool party and "braai" (barbecue) in Italy. Bas & Inge got married on the 4th day.
The morning of the wedding started with a nice family breakfast whereafter the bride and groom were separated for the morning before the wedding. The bride and bridesmaids jumped straight into hair and make-up and the groom and groomsmen went into town for a fresh and true Italian Barber hair cut and beard trim whereafter they headed to another villa where they enjoyed a pool party and got ready for the wedding.
This castle made for the perfect setting. Their wedding was simple and romantic with olive branch wreaths and beautiful stationery designs by Inge herself who is a graphic designer. She kept it clean and editorial. The olive branches were sprayed with a touch of gold. One of the guests, Inge's dear friend, Simone, put together Inge's vision on the day by styling the flowers and decor and other elements. Canapés and welcome drinks were enjoyed with a view for miles and miles over the Tuscany and the tables for the reception were set right in the centre of this beautiful castle.
Inge's sense of fashion and creativity meant she couldn't stand to wear a 'normal' white wedding gown so this red Carolina Herrera inspired dress was exactly what she wanted. She asked all the guests to wear white without them knowing her wedding gown will be red, this made her red gown stand out so beautifully.
This is my favourite wedding I have captured to date and most special too, Inge is now one of my best friends and I feel so honoured to have been able to share their wedding in such a special way and provide them with photos that bring back the best time of their lives. It was also my first destination wedding outside of South Africa and hopefully the first of many."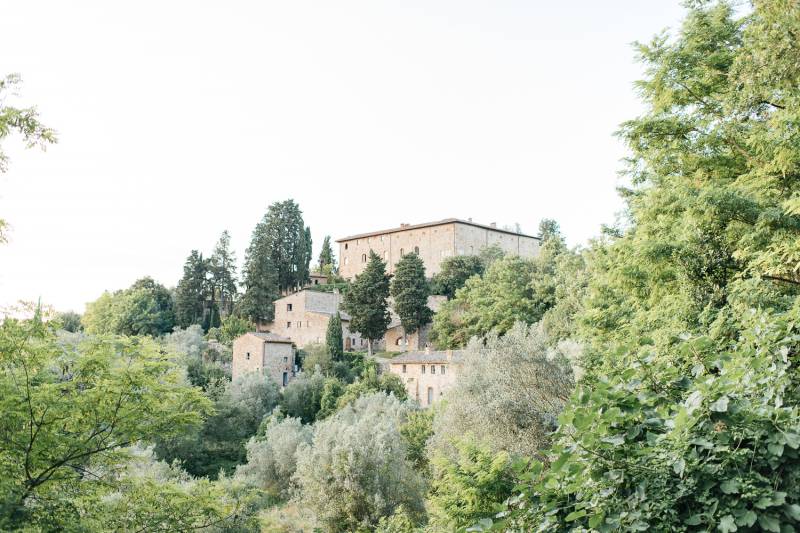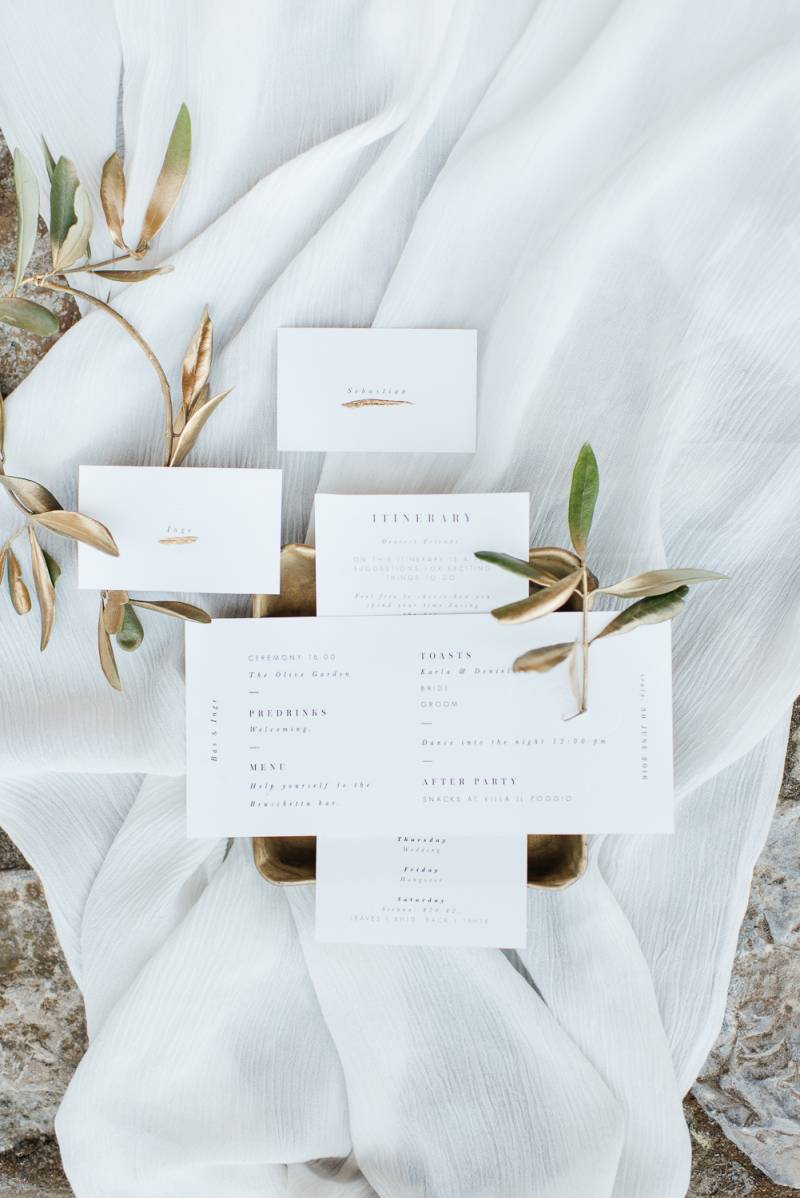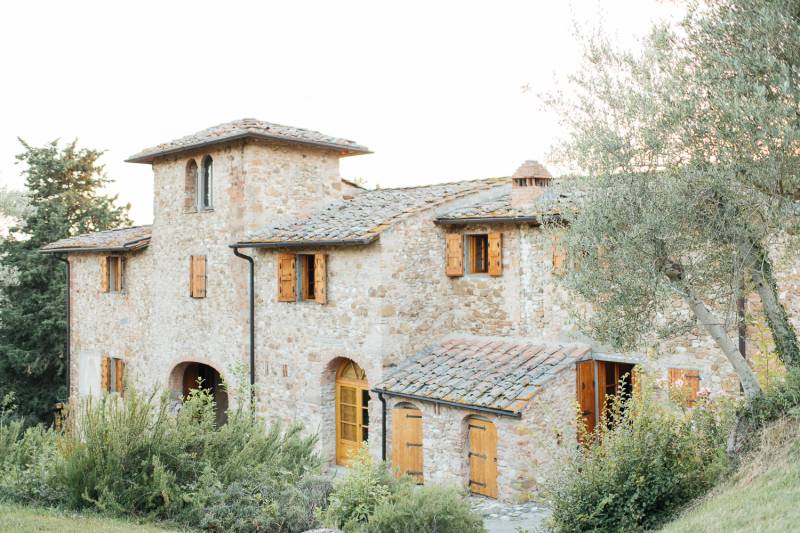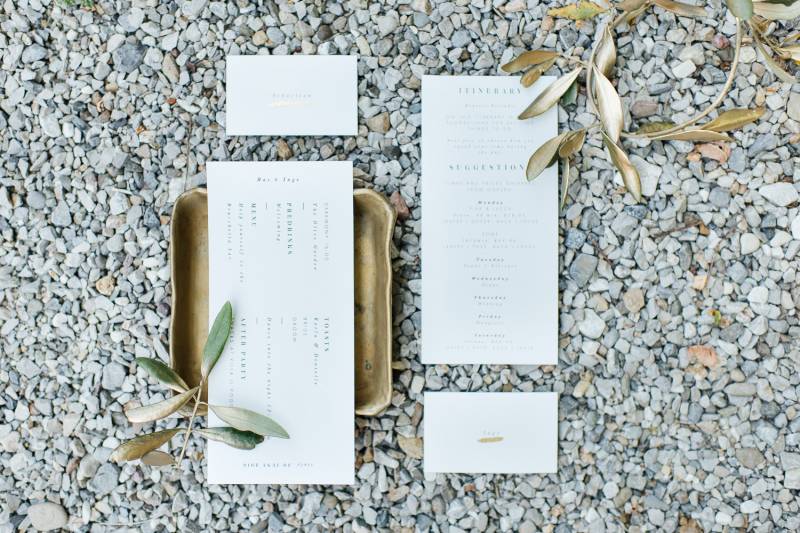 HOW DID YOU MEET? We met 11 years ago, in high school while he was trying to make me fall in love with one of his friends, it obviously didn't work.
TELL US ABOUT YOUR PROPOSAL: He asked me while we were having a barbecue and a beer, just the two of us.
TELL US ABOUT FINDING YOUR WEDDING DRESS: I grew up with the idea of having a white dress, as all girls do. When I went to try on some dresses, I really did not enjoy the experience and felt 10 years older. My mother then made me realise that what I truly fell in love with (referring to my dress reference) was the fact that is was red. From there on, I had a red dress...and now I am incredibly glad that everything did work out that way. I truly loved my dress. In the end, I realised that it wasn't about having a wedding dress, but just a dress that I felt truly beautiful in.
ANY DIY ELEMENTS? Everything was DIY because it was just way too expensive to bring everything from South Africa and the communication barrier from English to Italian made it a little difficult to source things in Italy, so we did it all ourselves, from stationery to decor. I'm a designer so I did the stationery and a good friend is a stylist so she did all the on the day stylings and table arrangements.
DESCRIBE YOUR WEDDING FLOWERS: The flowers were inspired by our surroundings, bunches of rosemary and olive branches with a touch of gold.
FAVOURITE DETAIL OF THE DAY: When I walked into the courtyard of the castle and everything looked exactly how we envisioned it a year and a half ago.
WHAT ADVICE WOULD YOU GIVE OUT TO A COUPLE PLANNING THEIR WEDDING? Make this the most memorable time of your life, don't listen to what people tell you, we would not have been there if we had. In small steps you'll get to your dream wedding.
MOST MEMORABLE MOMENT? The moment when we walked up the hill being showered with olive petals.
IS THERE ANYTHING YOU WOULD CHANGE OR DO DIFFERENTLY? I will never change anything about the whole week. On the night of our wedding, I felt incredibly lucky to be able to tell all of our guests that I truly love them. It was a dream come true to share an experience like this with all the people we love.