Hands down one of my favourite weddings! Featured in Issue 16 of MAGNOLIA ROUGE MAGAZINE, this gorgeous Montana wedding by JEREMIAH & RACHEL PHOTOGRAPHY is what my mountain loving dreams are made of! I love that they enlisted the help of their guests to select their wedding destination! Wearing a beautiful RUE DE SEINE wedding gown Olivia is the epitome of a glowing bride. And how beautiful are her bridesmaids in their shades of lilac and lavender?
The number one priority for Olivia and Logan when it came to their wedding day, was to provide an incredible experience for their guests. Having grown up in different states, they had friends and family scattered all across the country, which made it difficult when it came to selecting a location to get married. They went the modern route of sending out a survey to their potential guests and asking them to select the place they'd most like to travel to out of three options. "Glacier National Park came out the winner, and so planning began in the great mountain state of Montana." It was somewhere neither of them had visited before, so they saw it as an opportunity to create special new memories, and where they could return for celebrations to come.
"We fell in love in the Rockies and Logan proposed to me in the Swiss Alps. Travel, adventure and crisp mountain air are a part of who we are and we couldn't wait to share this experience with the ones closest to us.
After reading wedding blogs and advice from other brides one thing that resonated with us was that there is a lot of planning leading up to one day; you blink and it's over! We decided to rent a lodge for the weekend so that we could spend more time with family and friends and create an adventure for all, that would be remembered forever. The lodge had a great big kitchen and outdoor grills where people took turns cooking meals for 40 and a bonfire where we spent the nights watching the moon rise over the mountains. It had a pond, where we spent the day swimming and relaxing, and nearby access to hundreds of hiking trails in the park where we went on group hikes together. We couldn't have asked for a better weekend."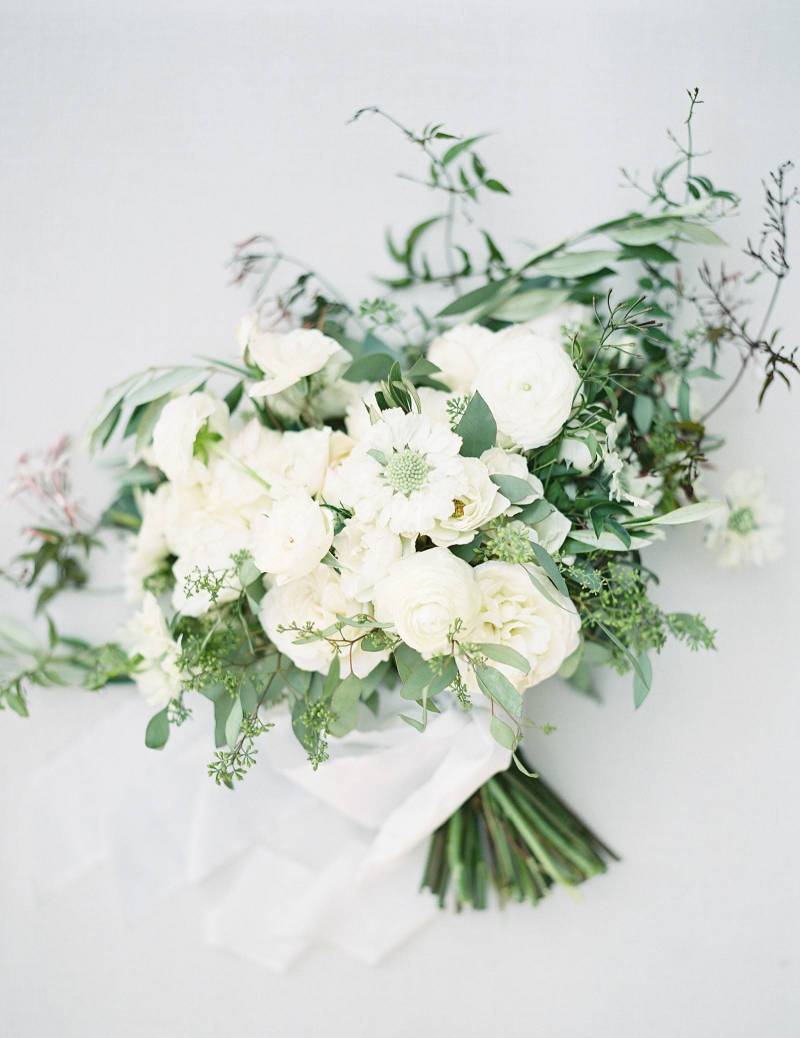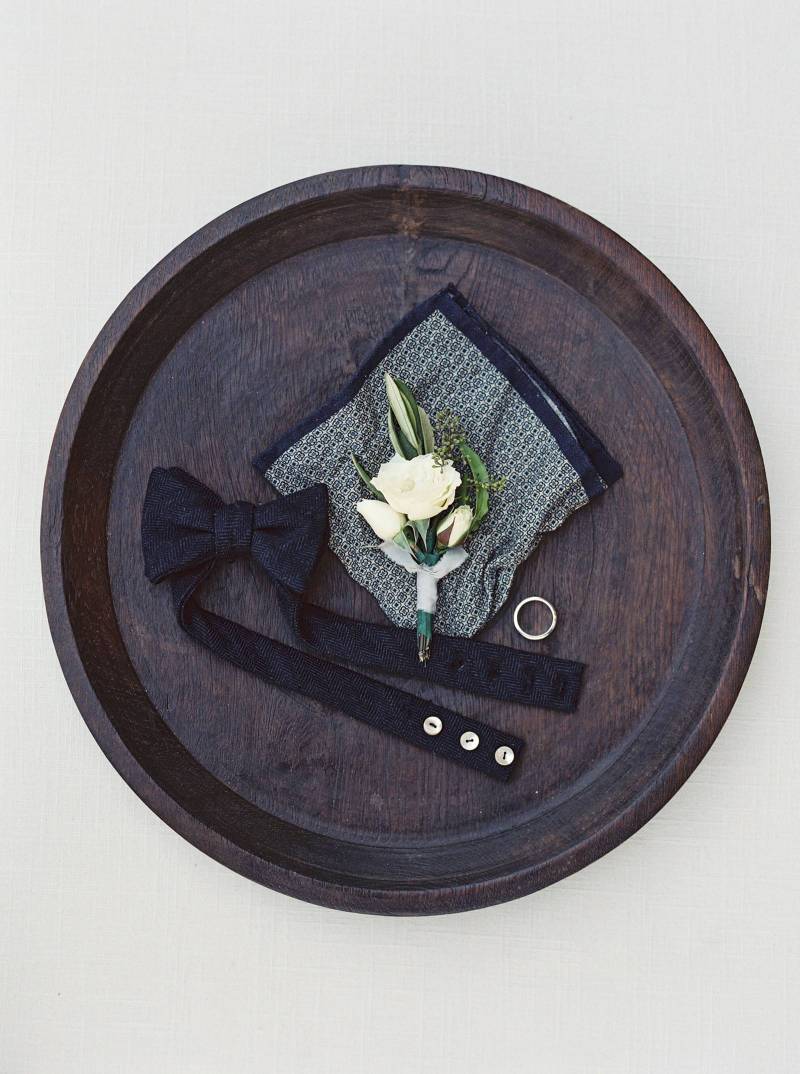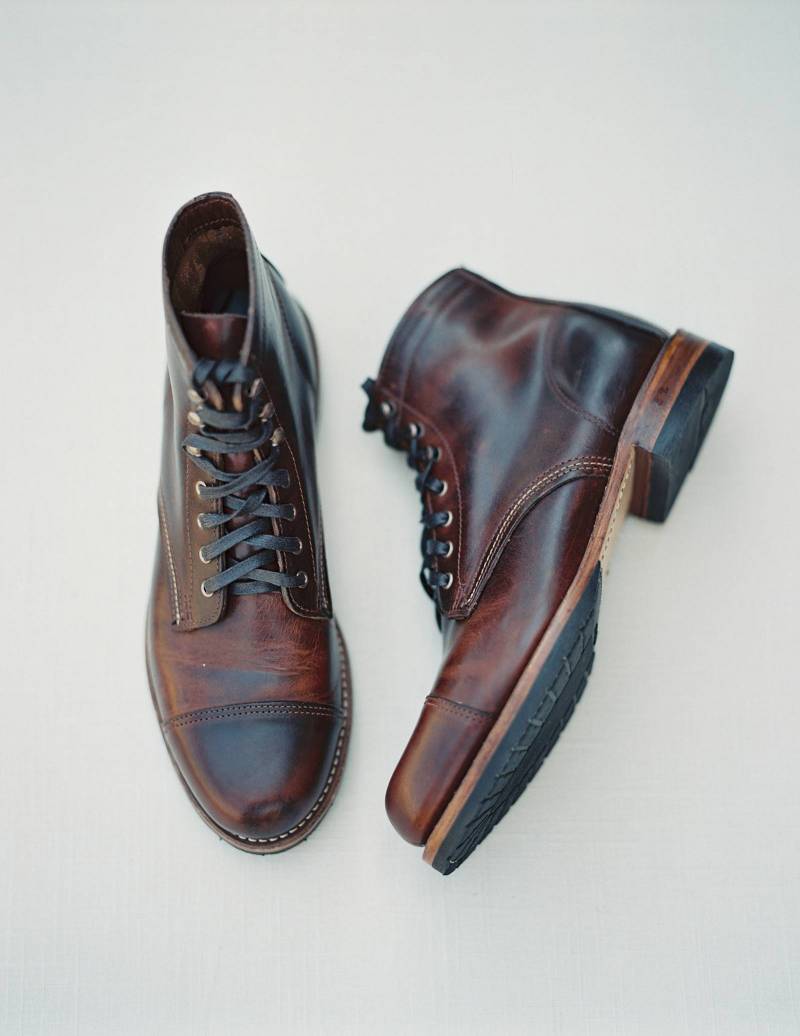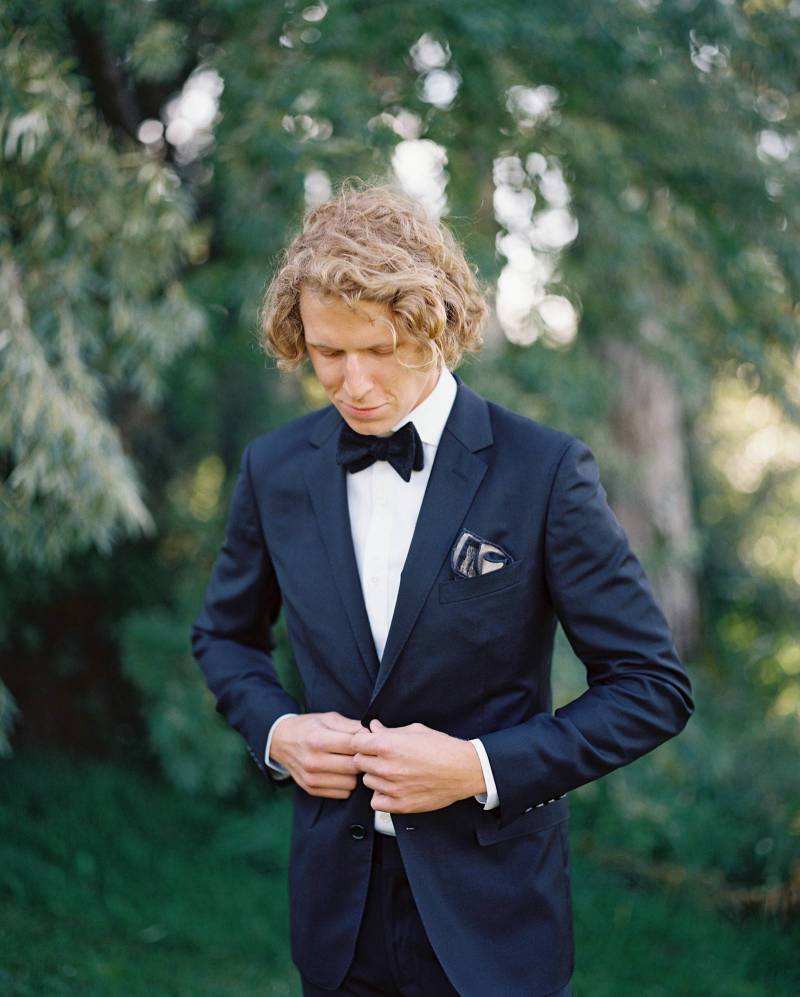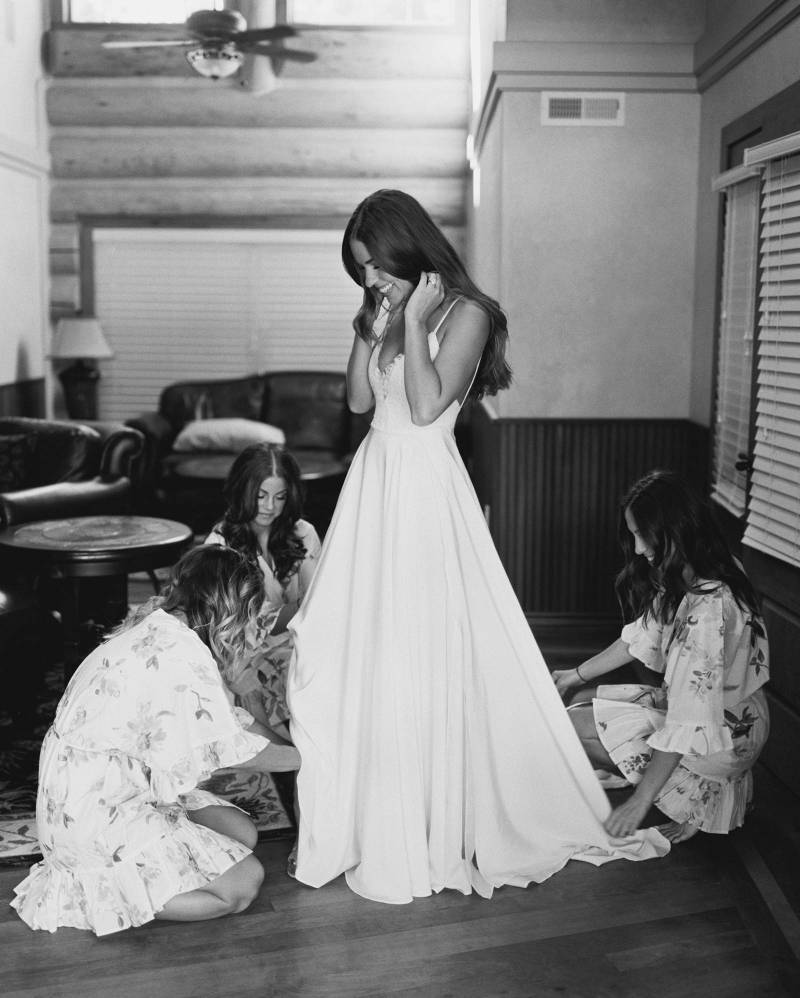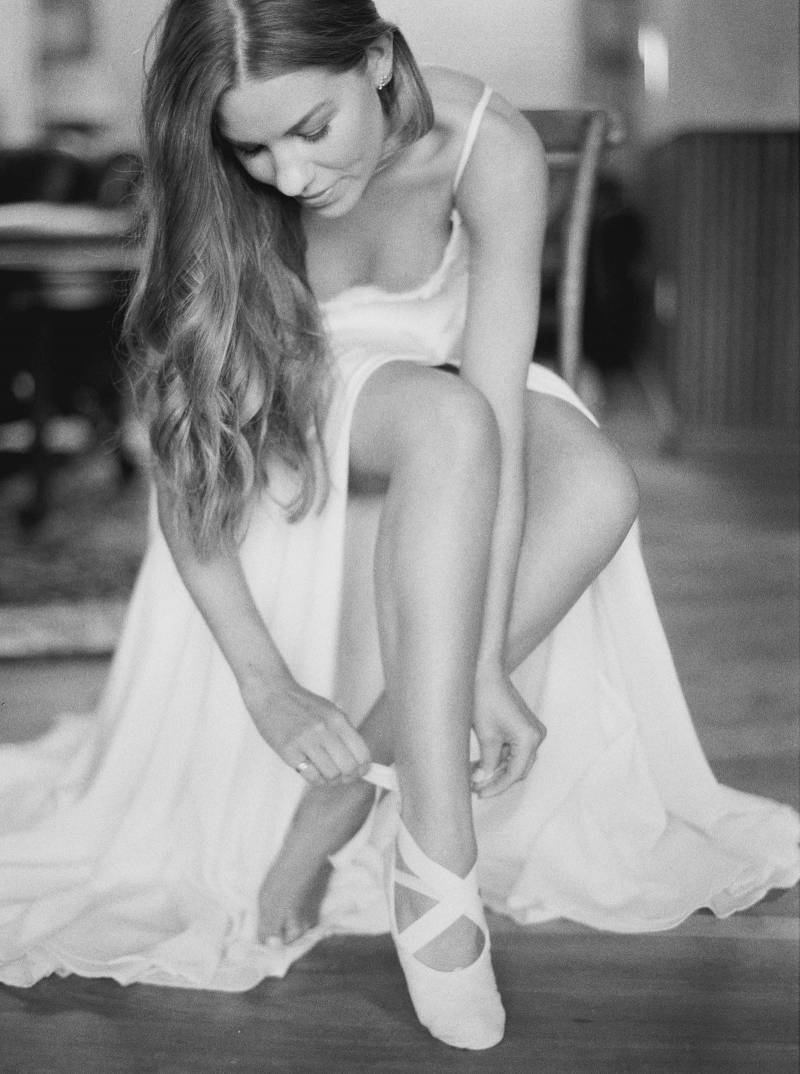 As a thank you to their guests for travelling so far to be a part of their wedding day, the couple decided to gift them with an experience rather than an object, which would give them memories they could treasure forever. On the morning of the wedding they scheduled a scenic boat tour of one of Glacier National Park's lakes. "We sipped mimosas and toasted to love, adventure and nature's beauty. Our photographers completely surprised us that morning and came along for the ride!"
Friends and family were heavily involved when it came to pitching in and pulling the wedding together. From the building of the dance floor, making runs to the store for supplies, putting together the seating chart and setting up the for the reception - it was all completed with the helping hands of loved ones.
"Your wedding day happens so fast! Don't forget to enjoy the planning phase as well. Most couples plan an entire year leading up to the big day, make all of that time just as memorable. We made memories throughout the year leading up to the wedding so that it wouldn't feel like it was over in a day!"