Today we're bringing you this beautiful Provence wedding by New Zealand Wedding Photographers BUBBLEROCK who are in the enviable position of spending half their year in France - talk about the best of both worlds! Jennifer & Thomas wanted a wedding that truly reflected them as a couple and their tastes. "Authenticity was the KEY word of our wedding concept. We choose a place we fall in love with and in which we could feel like at home and this is how we felt at Le Domaine de Sarson. For the rest, we wanted to personalise as many things as possible and with the help of our Mothers we managed to add many touches that represent us and our story." I implore you to scroll down and read about how this couple met and their proposal story - it reads like a romance novel, and one we're fully ready to get swept up with.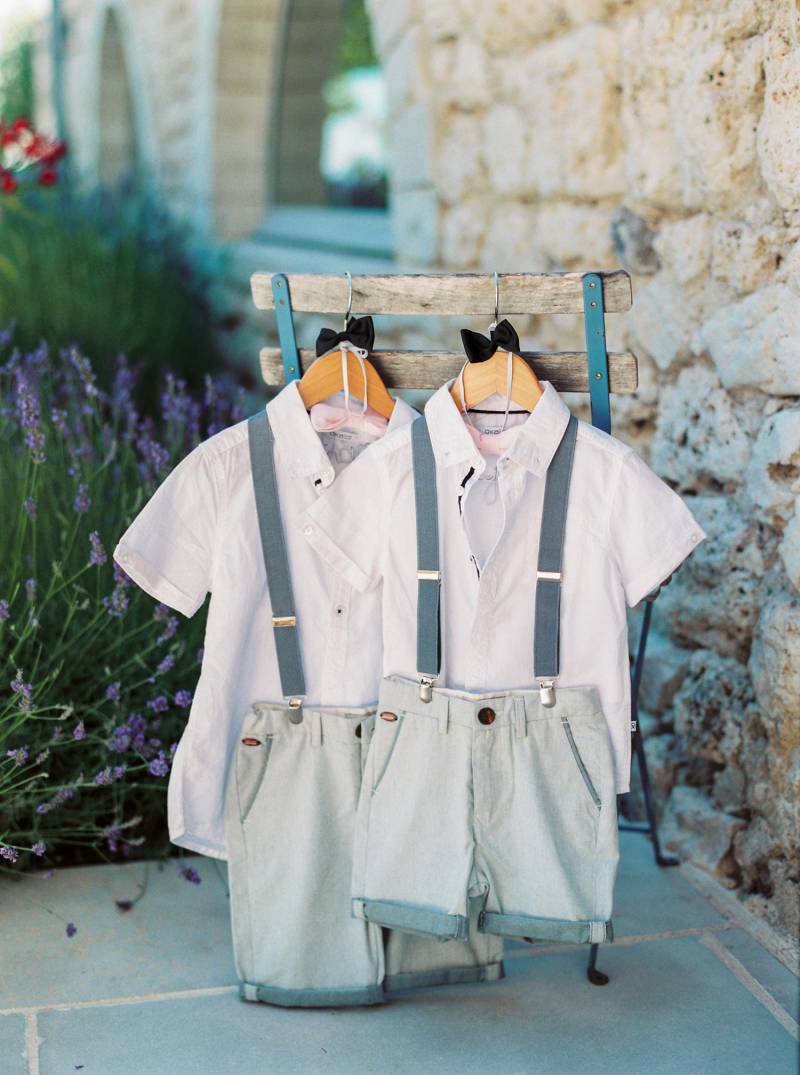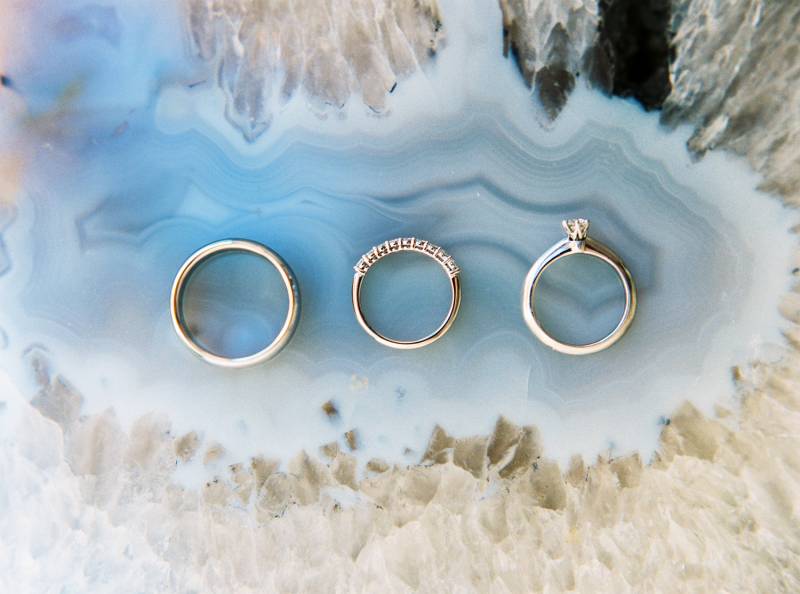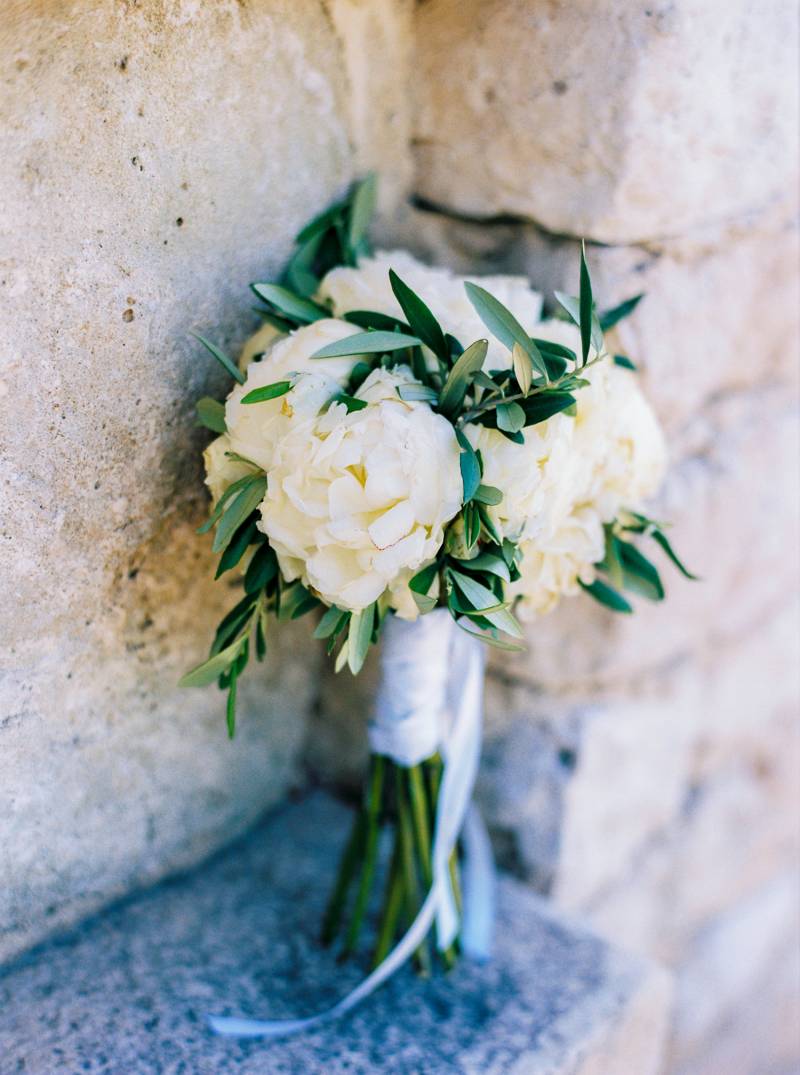 HOW DID YOU MEET? Both single and Parisian, we were registered on a French online website dedicated to dating named adopteunmec.com The concept is: thqt girls hqve the power to decide who cqn talk to them or not. For this; men have to buy what they call "crushes" and they have to send their crushes to the girls they would like to interact with. Thomas sent me a crush on June 29 and this is how we started to talk. Few days later, July 5th, we met for the first time, physically.
I was the one to plan the evening and the only thing I told him was to meet me at 8pm at the entrance of the Parc Monceau in Paris. Love at first sight, as soon as we saw each other we felt immediately attracted and connected. I brought a bottle of his favourite wine from Alsace (which I knew from our previous online discussions) and the evening started at the Parc, drinking wine and getting to know each other. Then, I had booked a table in a Thai Restaurant (his favourite cuisine) where we had a lovely dinner paired with a great bottle of wine (one more, yes !). After the dinner, Thomas had organised for a taxi to take us to the Eiffel Tower and we sat in front of the monument for an hour, watching the sparkly lighting and talking, talking about our past lives and future dreams. The first time we talked about a wedding was even before the first kiss when I asked him if he would ever marry someone again (he confessed earlier that he was divorced).
Then, hqnd in hqnd, we walked on the Champs Elysées before he had to catch a taxi to go to work. It was 5 in the morning, I was off the following day but he had to work for the entire weekend. I was wondering when he would actually kiss me after spending the all evening together in Paris... and right in front of my apartment, in the taxi, he finally did it before saying "See you tomorrow". And that was the beginning of our love story.
TELL US ABOUT YOUR PROPOSAL: Sunday, November 23, 2014 - After a full day spent in our apartment watching movies and eating sweets in pajamas, at 5pm, Thomas give me a bag and tells me: "You have 2 hours to get dressed, I'm taking you out tonight". For a Sunday evening, I was quite surprised and when I saw the long black cocktail dress he bought for me I started to be very excited! A car was waiting for us in front of our door and Thomas had briefed the driver for him not to reveal the destination so I had no clue where he was taking me.
Finally, the car stopped in front of the Eiffel Tower (again, our story is linked with this monument) and Thomas took me to the entrance of the elevator. I knew we were going to the restaurant I always dreamed about, "Le Jules Verne" by Alain Ducasse. I was SOOOO excited ! Working in the hospitality industry, I knew how difficult it is to book a table in this place. He had organized for us to enjoy the set menu, champagne, wine etc... The evening was perfect. After dessert, I was about to say "let's go" when Thomas asked for a shot of Pear Liquor. Obviously, Mister was a bit stressed... finally, he looked at me, opened the ring box and asked me "Veux tu m'épouser - Would you marry me ?" I started crying and said yes yes yes of course , jumping into his arms.
TELL US ABOUT FINDING YOUR WEDDING DRESS: Coming from a family of three girls, I have most probably been thinking of my Wedding Dress since the day I was born. However, I had no idea what model or style will best suit me and I decided to try as many designs as possible. Living in Seychelles, I had no choice but to find THE dress during our vacations in France in December. I had booked five appointments in one day in various boutique in Lyon and the only person I wanted to have by my side was my Mother. I knew she would have the best advices and she is also the person who knows me the best. After trying various contemporary dresses from several top designers, we went to Pronovias and I started to try " princess style" dresses. When Emelie from Pronovias entered the changing rooms with my dress, my first reaction was to say "No, this is not my type at all" and then; she insisted for me to try it. As soon as I came out of the changing room, I saw my mother crying and when I looked at me in the mirror I knew this was THE dress ! The perfect combination of glamour and elegance.
DESCRIBE YOUR WEDDING FLOWERS: My favourite flowers are peonies so I knew from the very beginning that they would be part of our wedding (although I wasn't sure they would still be available at this period).
MOST MEMORABLE MOMENT? So hard to choose just one! As a Catholic, it was important for me to link at some point my religion with our wedding. As Thomas had been married previously we were not allowed to get married at the Church but we decided to escape right after the ceremony to go to the small Church of my Grand Mother village located five minutes by car from the Domaine. Just the two of us along with Steph and Robin from Bubblerock. After such an emotional ceremony we enjoyed this half-an-hour time together to take in what had just happened and I had a chance to pray at the Church and offer my wedding bouquet to the Virgin Mary.
Another favourite moment was the photoshoot at sunset time surrounded by lavender. A great escape from the busy cocktail reception. We had a lot of fun with Bubblerock and again, one more excuse to be just the two of us and enjoy the moment. When we entered the reception area with everyone lighting up the sparkling sticks and us dancing around the tables. All these people here for us, we felt so special and so touched !
After our first dance, we had chosen a song for each table to dance with. 15 seconds per table and every table knew which song they were allocated to dance with us. We moved around the tables, each of them trying hardly to beat the other in terms of groove and ambiance. That launched the all dancing time magically !
You can see more by this NEW ZEALAND WEDDING PHOTOGRAPHER with this beautiful beach wedding. Thanks so much to BUBBLEROCK for sharing this stunning celebration with us.