Samantha and Tadd, both Connecticut natives, have lived together in NYC for nearly a decade. He works in telecommunications, she in a textile & furniture showroom in the design center. Although not exactly high school sweethearts, they had always felt a bond that neither could challenge. On the most beautiful, misty summer solstice evening last summer they were wed at PIONEER FARM by Tadd's best friend in Warwick, New York. CAPPY HOTCHKISS their photographer tells us, "Both ceremony and reception on this picturesque, sprawling farm was reflective of their laid back and fun lifestyle together surrounded by their closest of friends and family. Although the weather just barely held out, the party lasted all night long."
The venue itself provided inspiration for the couple - they fell head over heels in love with it upon first sight. They were looking to host a laid back, outdoor, fun wedding focusing on good food, wine & music. Sounds like a recipe for success! Gorgeous bride Samantha tells us, "Tadd's dad is a guitar player so the music was a heavy hitter for us - everyone danced all night long! We also knew we wanted the property to have lodging on site for the wedding party so we could really make the most of this special weekend. The beautiful pool was definitely an added perk and taking a dip the morning I said "I do" was a treasured moment of solitude."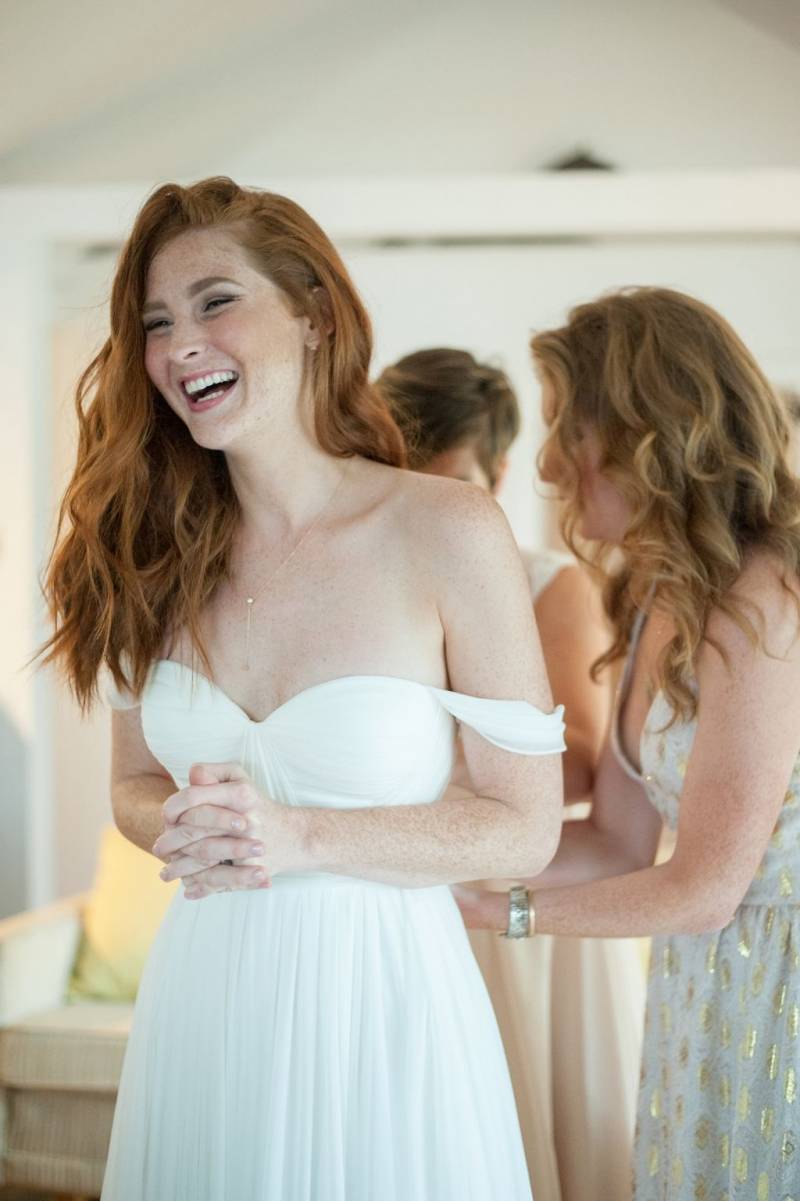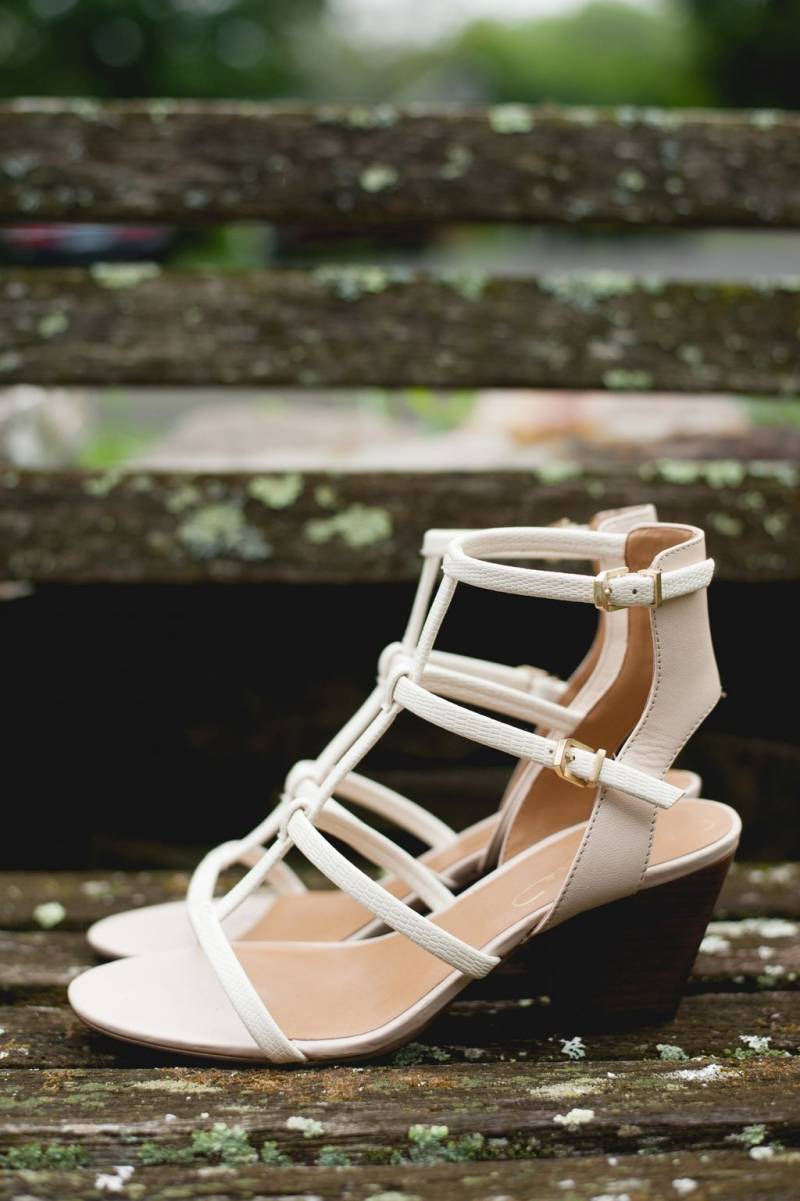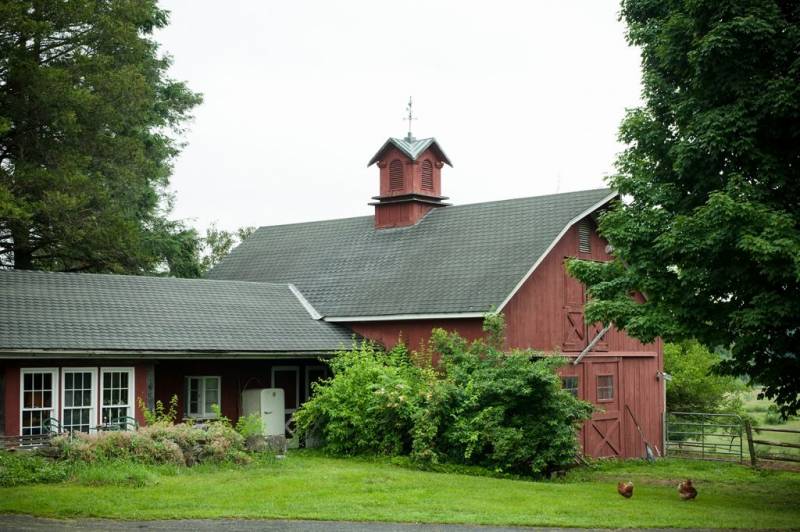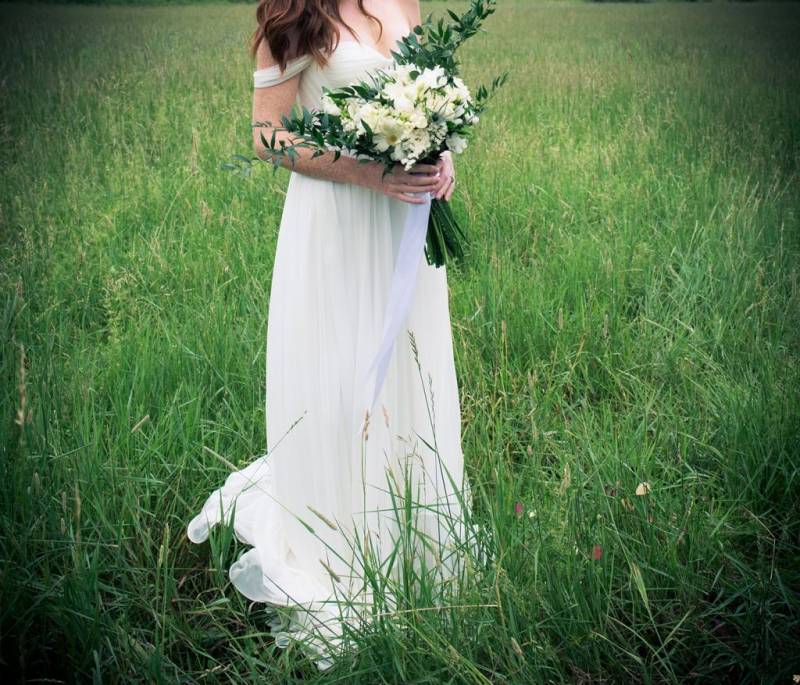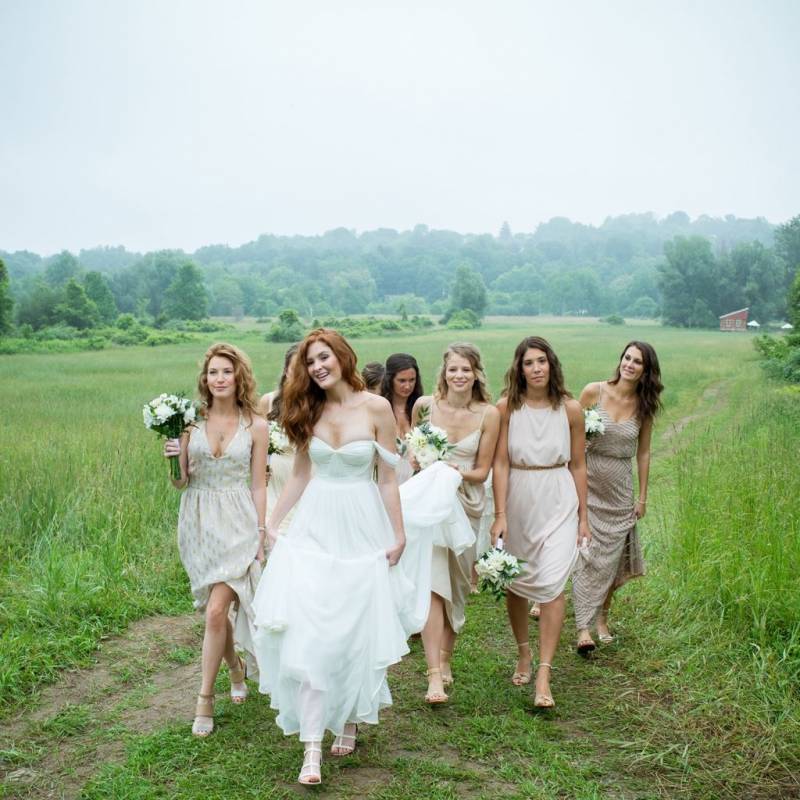 HOW DID YOU MEET? Highschool! I was a freshman, he was a senior. We had always been goods friends although didn't start dating until 2007.
TELL US ABOUT YOUR PROPOSAL: Tadd won incredible court side seats to a Knicks game back in the fall of 2014. Unbeknownst to myself, he told my dad the night of the auction that he was going to propose. So after a record-breaking game and too many overpriced Madison Square Garden beers we got back to the Standard Hotel, where we were staycationing for the night. He had a bottle of champagne delivered to the room and the next thing I knew he was down on one knee saying "I want to love you forever". Admittedly a bit tipsy, we laughed and cried and jumped on the bed until 4am in the morning. It was perfect... and couldn't have been more perfectly "us".
TELL US ABOUT FINDING YOUR WEDDING DRESS: I knew I wanted something simple, timeless & feminine. When I found Tatyana, I not only fell in love with her incredible talent & aesthetic but her personality as well. Every fitting and consultation felt like hanging with a girlfriend which made the whole process very stress free.
ANY DIY ELEMENTS? I'm a big fan of DIY and arts n' crafts although I did not want the decor to look kitschy. My favorite DIY element was a large greenery wreath that we hung from the center of the tent over the dancefloor. My parents live in South Carolina where their trees are covered in this gorgeous, ethereal Spanish Moss. We started by layering that that over a wire hoop then bulked it up by added some faux ivy and other greens. We then finished off the piece with romantic filament string lights (battery operated). It turned out insanely beautiful! We donated it to the farm for future couples to hopefully enjoy... 6 ft. wreaths aren't quite the most conducive for NYC apartments.
DESCRIBE YOUR WEDDING FLOWERS: Tatiana, my wedding planner, was an absolutely dream. She took my inspiration photos and created the most beautiful bouquets and centerpieces of White Anemones, Dahlias, Roses, Freesia with sprays of green from Italian Ruscus and Dusty Miller. Pioneer Farm itself is such a stunner so I didn't want to overpower that with too many colors.
FAVOURITE DETAIL OF THE DAY: I suppose this isn't technically the day of but when I woke up the next morning after we got married, Tadd's hand was resting on his chest and his ring caught the morning sun, and in that moment, my heart was so full that it felt like it may burst.
WHAT ADVICE WOULD YOU GIVE OUT TO A COUPLE PLANNING THEIR WEDDING? Don't worry about the things that are out of your control! A controlling bride is a stressed bride and there's nothing worse than stressing on this momentous day. And of course, if you can't quite seem to shake the anxiety completely, there's always a half Xanax to combat!!
MOST MEMORABLE MOMENT: After our first dance as husband and wife to Tupelo Honey by Van Morrison, both Tadd and I inadvertently stopped and looked out at our smiling guests and I felt the most profound feeling of love, warmth and affection I have felt to date - a moment I will never forget for the rest of my days.
ANY OTHER DETAILS THAT HELP TELL THE STORY OF YOUR DAY: Throw the bouquet!! Watching your favorite girls in the entire world fight over your bouquet could not have been funnier - and Cappy captured it perfectly!! I will treasure those photos forever.