Captured at sunset along the coast in Ulvik, Norway this vow renewal by ANDREA RODWAY is filled with romance. Ashley & Jason travelled to Norway to celebrate their ten year wedding anniversary. Andrea tells us, "When I messaged Ashley for the job, what drove me to initially contact her was her zest for life and adventure. We spent almost three hours on FaceTime discussing their many adventures, their children, and how Norway had always been a destination close to their hearts. Once we ironed out all the details, I met them in Bergen and made our way to Ulvik. Ashley is also a photographer, and we had so much fun scouting locations. We found a stunning Airbnb that had the most beautiful view of the harbour and an apple orchard in our backyard.
The morning of their vow renewal Ashley and Jason spent time picking wild flowers for her bouquet and finalising their vows. I did Ashley's hair and make-up, she slipped into her stunning custom vintage gown, and we made our way over to the hillside overlooking the harbour for their first look. This first look was so different from any other that I've ever done. These two have known each other well over ten years and once they laid eyes on each other it was like the first time. The years that have passed, their children, their travels, are all apart of their beautiful story. They held each other and it was one of the most romantic moments I have ever witnessed.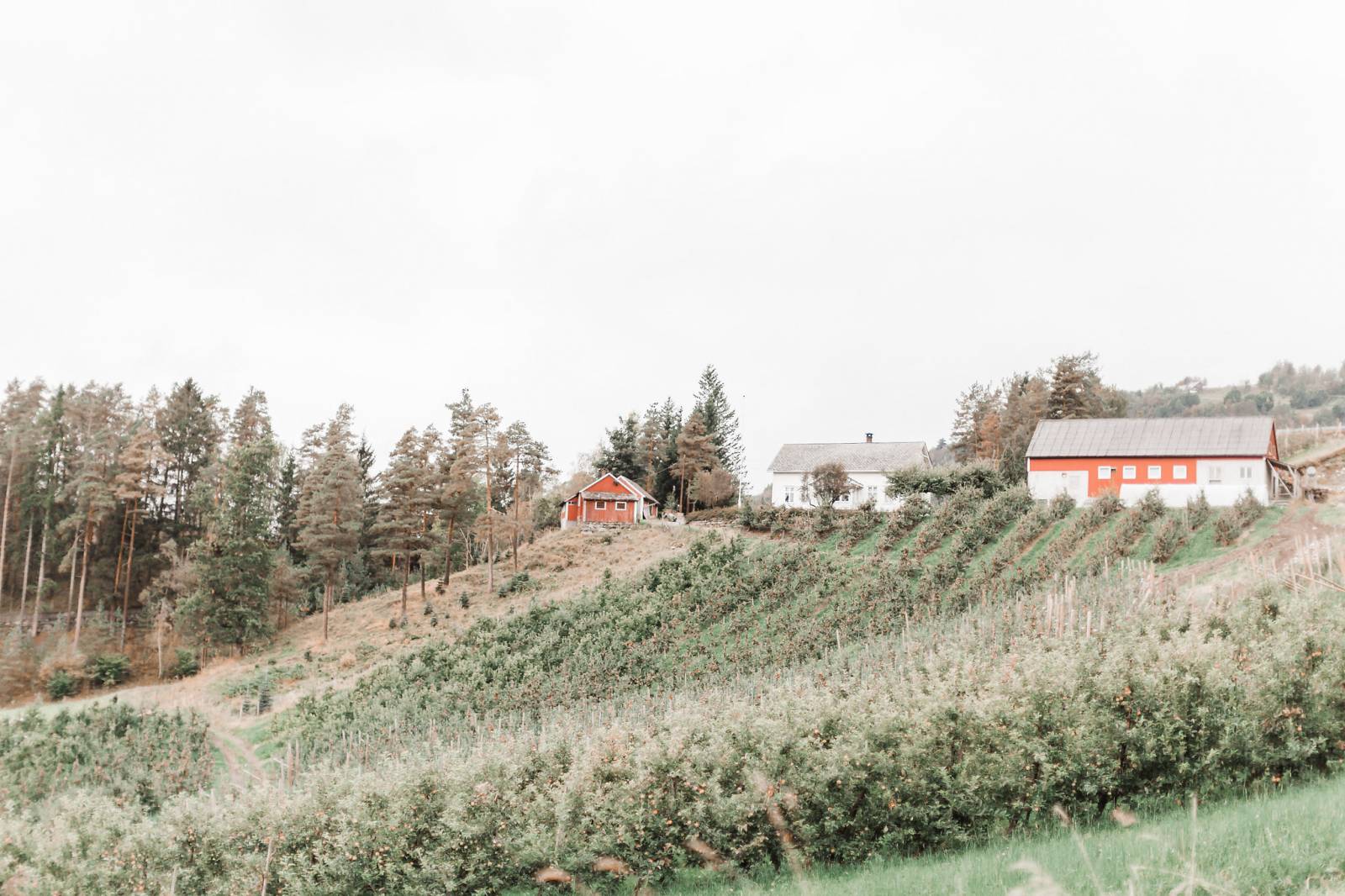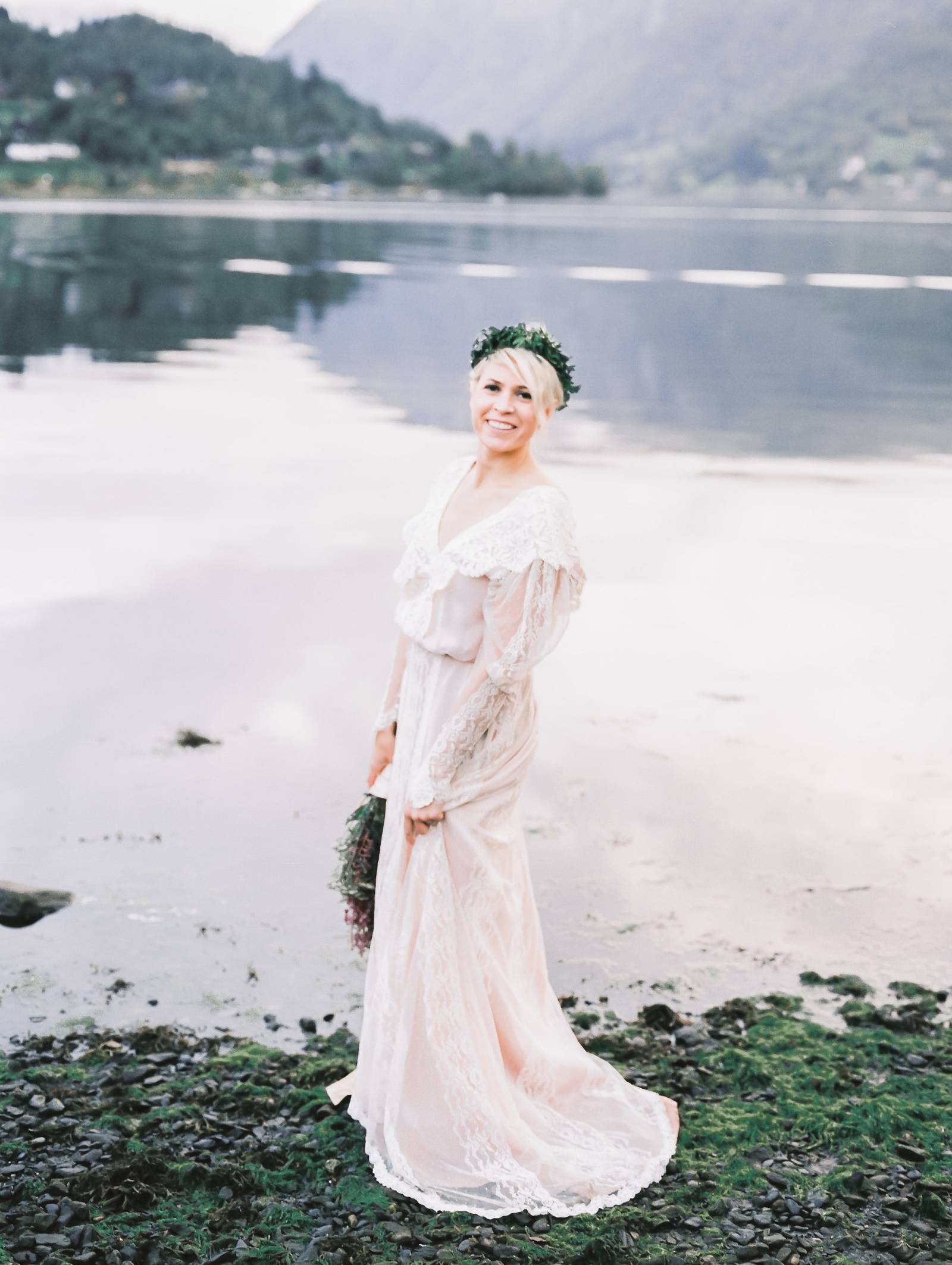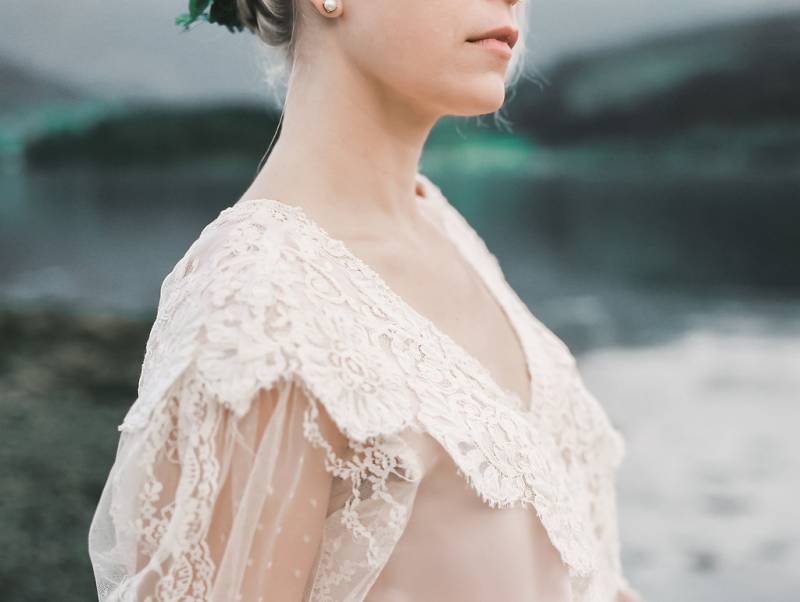 After their first look we walked from the hillside, through the orchards, and down to the harbor for sunset and their vow renewal. The beauty of the harbor provided the most amazing backdrop for their ceremony and as the sun was setting the sky became a reflection in the water. It was a perfect end to an amazing adventure.
As a gift for the couple I had Custom Crafted Calligraphy create the most beautiful vow folio with the seven steps they took together at their wedding.
These 7 steps together are a Hindu tradition and they did it when they got married
May this couple be blessed with an abundance of resources and comforts, and be helpful to one another in all ways.
May this couple be strong and complement one another.
May this couple be blessed with prosperity and riches on all levels.
May this couple be eternally happy.
May this couple be blessed with a happy family life.
May this couple live in perfect harmony... true to their personal values and their joint promises.
May this couple always be the best of friends.
From the Bride: "Our epic 10 year vow renewal journey almost didn't happen as we had discussed for years just going to a beach in Mexico. I had originally wanted to relax but as the year grew closer we decided to do something more adventurous with some hiking that we felt we couldn't get anywhere else. Norway had always appealed to us for it's stunning natural beauty and culture so we thought it would be a perfect place to not only hike, but renew our vows with the fjords providing the perfect background. Since our beach wedding in 2007, I had always dreamed of a dress "do-over" since the one I picked when I was 23 wasn't true to my personal style. I knew I had to find a vintage dress to match the vision in my head for our dramatic landscape vows. I found the dress at a bridal consignment shop in Chicago (I do Bridal Consignment) that specializes in vintage dresses dating back to the 1940's. It is similar to finding a needle in a haystack during the process. I met with the owner and my only stipulation was sleeves. After trying on over 30 dresses, the owner pulled out a blush pink dress from 1978 (original tags still attached) with a high lace collar, shoulder pads and a dark maroon flower broach. It was quite hideous and not what I had in mind at all. Slipping into the dress was magical as it transformed when I put it on, fitting perfectly and giving me pause for the first time that day. The lace overlay flowed with every step and small train added the drama I was looking for without being overwhelming. The texture of the lace on the sleeves perfectly complimented the soft blush pink colour. After tucking in the collar I could see it's potential after a few minor alterations. I didn't try on anything else and bought it on the spot. I then had it altered to create the deep V-neck in the front by my best friend, costume designer (Sienna Kusek). She kept all the original lace so the dress stayed 90% true to form (minus the shoulder pads!). I loved this dress and the unexpected unique beauty it brought to the photographs. It truly was a one-of-a-kind dress that someone missed out on back in 1978. My favourite thing about exchanging vows in Noway were the days leading up to it hiking and exploring new places which made our vows almost palpable as we spoke them. Our vows both times have included promises to push on another to try new things and always be up for an adventure. Showing up in Ulvik, Norway with just a few hours to scout a perfect location and get ready for our vows was the adventure we were looking for."