Well engagement shoots simply don't get much more gorgeous that this Zion National Park one by KOBY BROWN. From the surprise element, to the gorgeous TADASHI SHOJI gown to the sooo in love couple - it really is perfection! Koby tells us, "Photographing a couple in the stunning vistas of Zion National Park has long been a bucket list item. Jenni is a dear friend of ours that moved away to Utah to follow her dreams (or her dream man as it were! I very much looked forward to connecting with Jenni and Matt for a couple's shoot in Zion, but even I did not know how special this shoot was going to be until Matt found a quick opportunity to share his plan while Jenni was changing into her dress! Plans were quickly laid down for Matt to wait until we were at the peak of our hike - just as the sun would be perfect. I wondered if Jenni suspected anything, but she seemed blissfully unaware.
There are no words to describe the beautiful feeling that washed over me while I watched through my camera viewfinder as Matt edged into position and Jenni turned around to see him on one knee. Photographing a surprise engagement is a magical thing, but getting to be a part of something so special for a dear friend magnified the experience tenfold! Thank you to Jenni and Matt for trusting me with this life moment - I can't wait for the wedding!"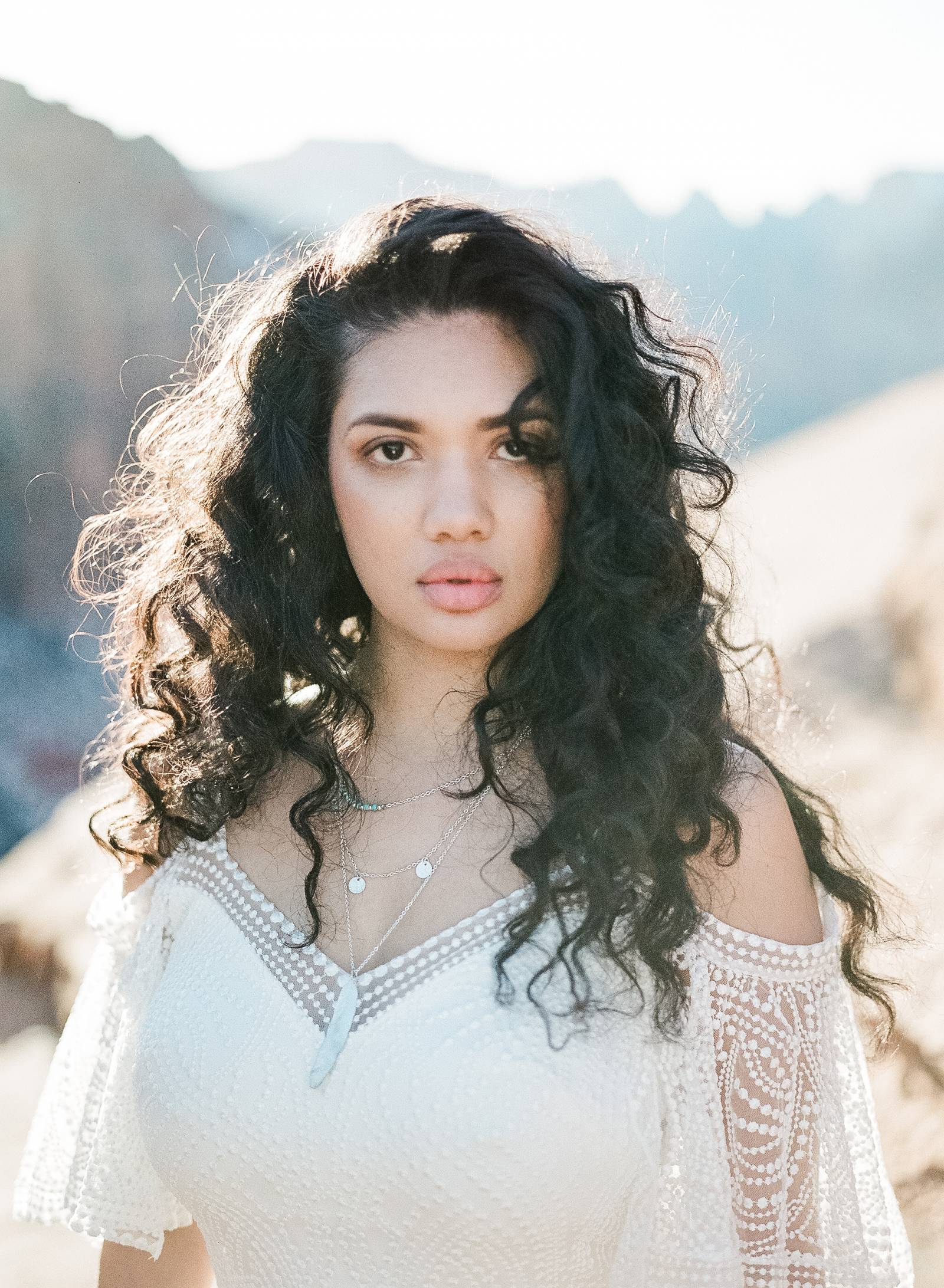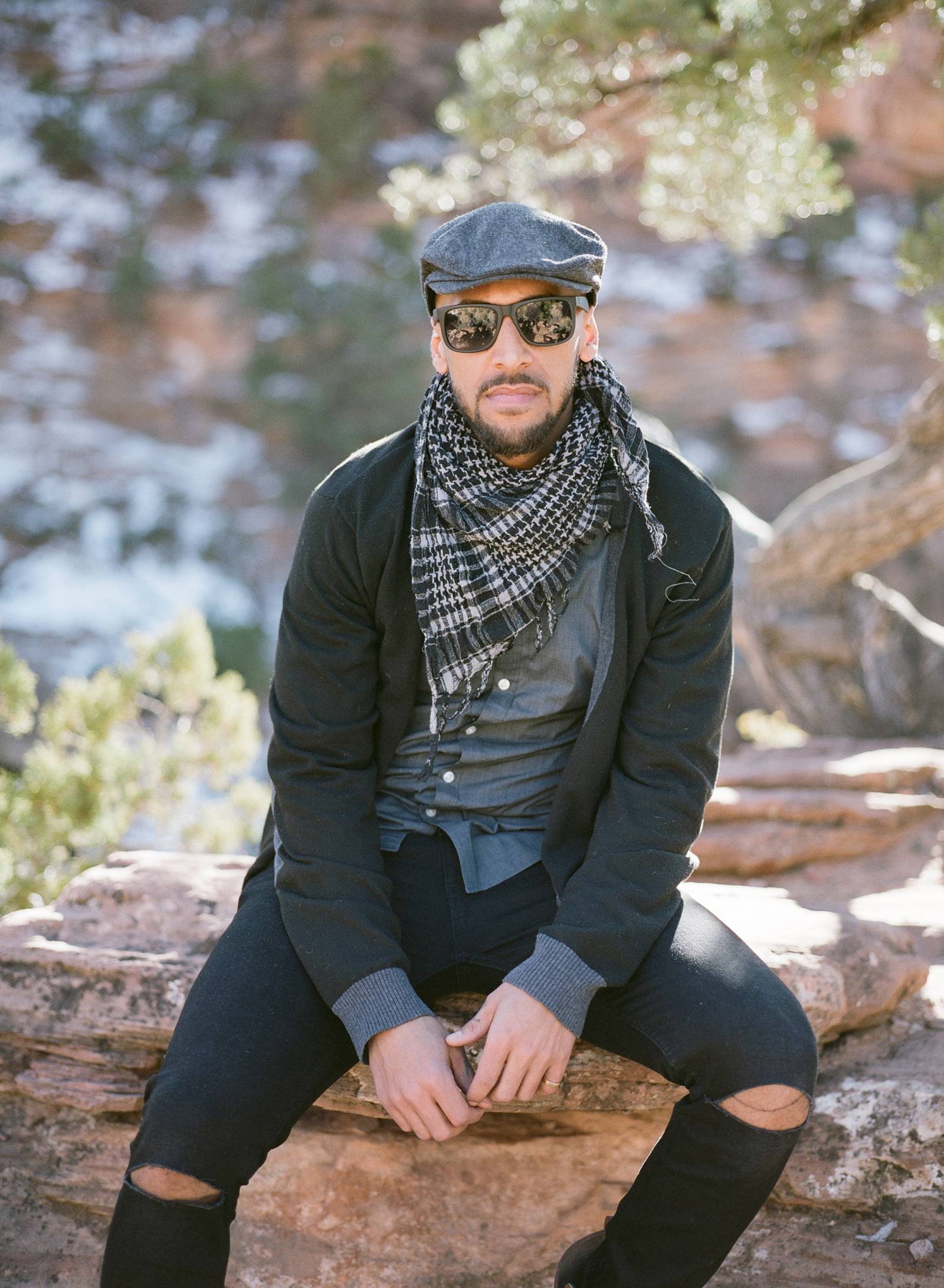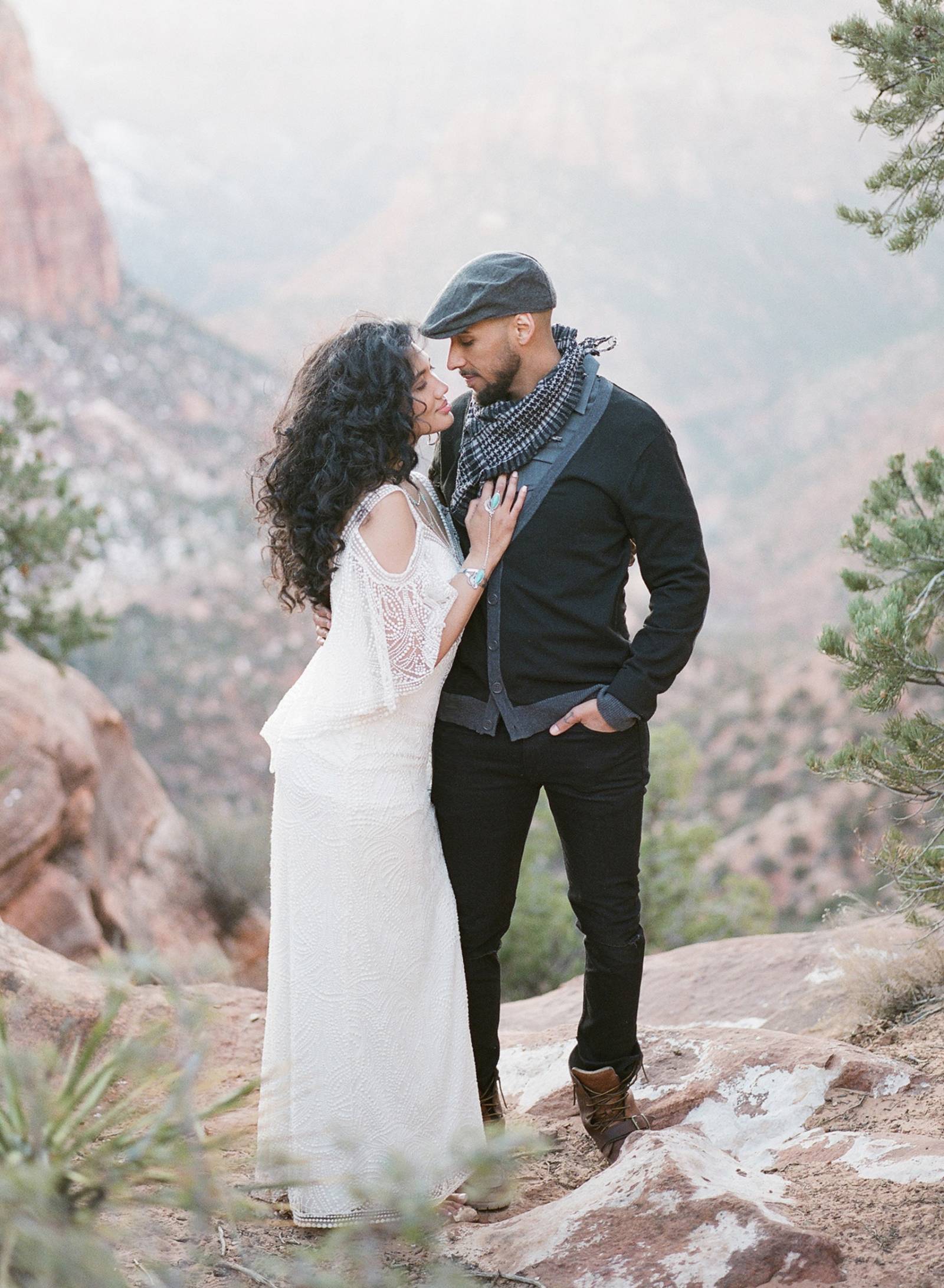 Jenni tells us, "When I first mentioned to Matt that we would be going to Zion National Park to meet with Koby for a photo shoot he seemed extremely nonchalant. The drive to the shoot was great; nothing suspicious at all - even when he brought a nice bottle of champagne! I was super excited to see Koby and get to experience a little bit of Zion National Park. Throughout the shoot Matt was being super sweet. At one point while Koby was capturing some photos of just me, I saw Matt out of the corner of my eye getting into the shot, I thought he was just photo-bombing me! When I turned around I saw him on one knee with the pretty blue box and I was SO SURPRISED! Matt asked me if I would be his wife and he had the biggest smile I had ever seen! Everything was so perfect! The setting of majestic Zion as the backdrop made it surreal. And of course, I said YES!!
It was truly an amazing day.
The groom-to-be says, "I chose to get engaged at Zion because the backdrop was perfect. It's hard to surprise Jenni so with her orchestrating the trip I knew she wouldn't suspect anything. I was nervous the entire day especially when she grabbed my boots that I hid the ring in! After I proposed I felt so relieved. It was hard keeping the secret."
Pure perfection in our eyes!