Surrounded by the ethereal tulles in Wedding veil designer MADAME TULLE'S veil studio, Sydney wedding photographer AMELIA SOEGIJONO was in heaven! She tells us, "Designer Kay told me of how her studio was her happy place, as every bride who puts on a tulle will breathe a sigh of heartfelt relief. It's as if, it's finally real. She is found by the love of her life, and soon she will be a bride. We dreamt about beautiful editorials that would inspire us of the beauty of France. Little did we realise, two hours later after shedding happy tears expressing our heartfelt dreams and stories, Madame Tulle decided to pack her luggage and come along with me to France to photograph her new collections.
She said to me, that she had a blank canvas, and redesigned everything purely by using her heart as the core of her inspirations for the new collection. At the same time, I came across the story of Odette. The most beautiful swan who can only transform back into a princess if a man professes his undying love for her. The perfect metaphor for a veil's purpose.
With the gorgeous historical CHATEAU DE MAIRY as a backdrop, our Odette danced around the lush green gardens and down the corridors of the chateau which are thick with stories of love that it has witnessed over the centuries. Enveloped by joy as she twirled around her own little world, joyfully waiting for her prince charming."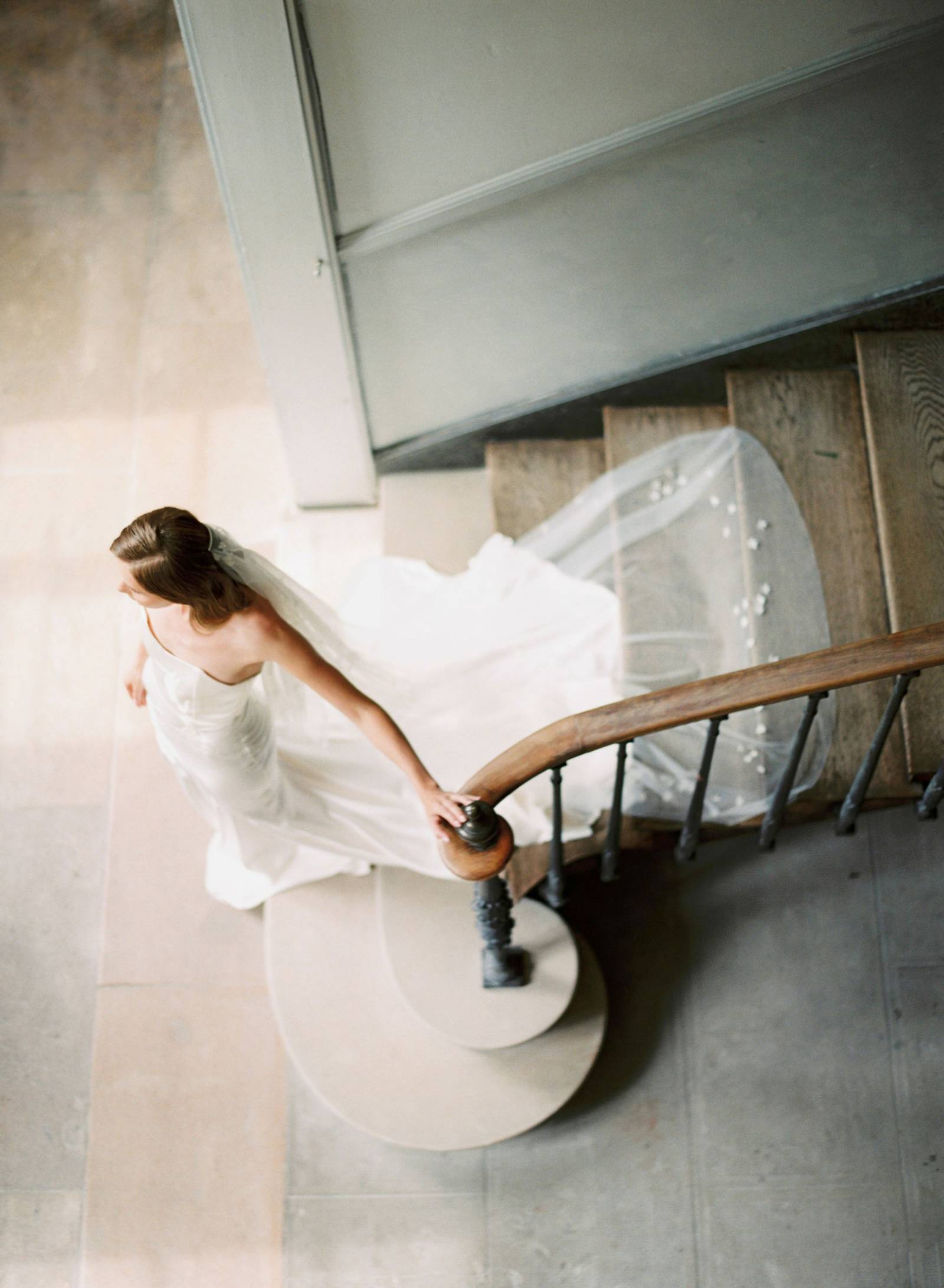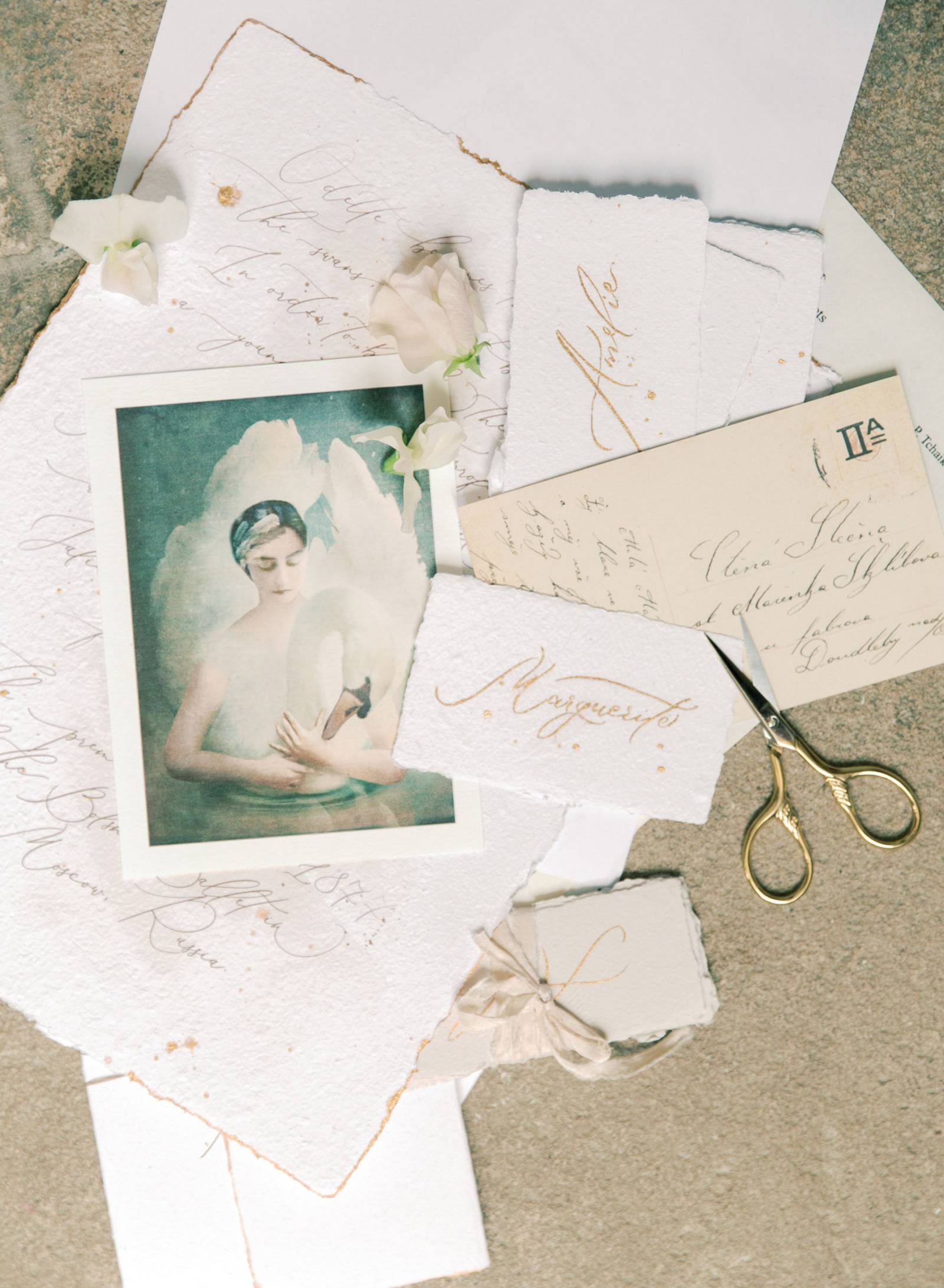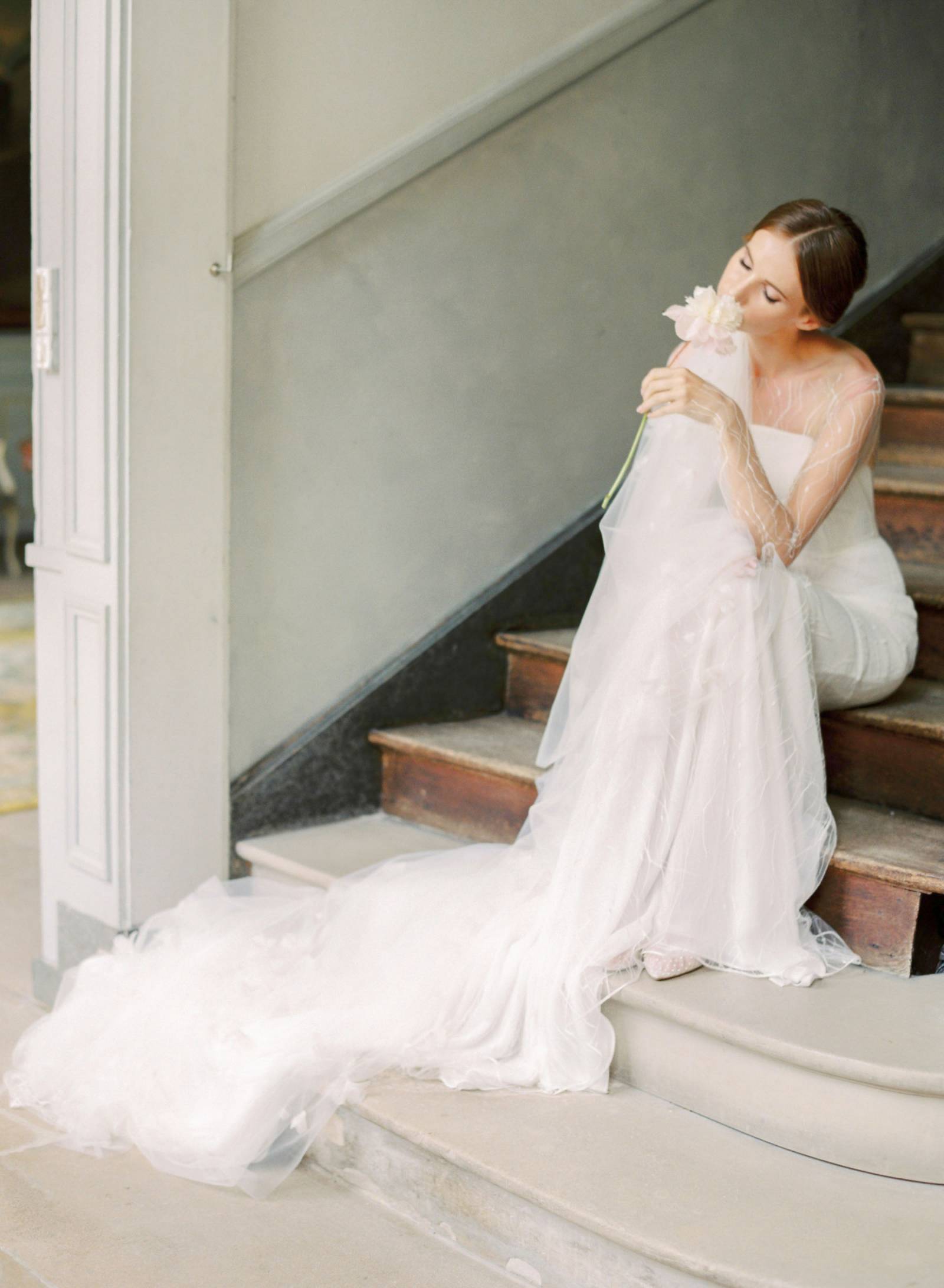 A huge thank you to Sydney wedding photographer AMELIA SOEGIJONO for sharing this beautiful French wedding inspiration with us today. If you're a Sydney bride be sure to check out more of Amelia's work in our vendor guide. As a wedding photographer Amelia is invested in your love story. "Working with you is not just another job to be completed but it is truly an honour and a gift and my life's work." You might also want to check out this Intimate Modern Wedding Inspiration at The Ritz, Paris.
Wedding stationery designer PAPIER HANDMADE is a valued member of our vendor guide. Owner Anika creates beautiful fine art paper and styling goods with recycled paper and to ensure that soft, rich cotton feel, they add… nothing. Their paper is 100% suitable for both printing and other techniques like letterpress and foil stamping and also suitable for calligraphy and non-oil based paints. Paper is not our only ability, and we offer an incredible and exciting journey of designing. We focus on Branding and Custom Wedding Stationery. Check out more of Anika's beautiful creations in her portfolio here.