Having been saving images since the early days of Pinterest, gorgeous bride Kelsey wasn't short on ideas to help shape their wedding look, however she was also conscious of ensuring it wasn't just another cookie cutter style wedding and had a point of difference. She decided to choose words that she wanted her wedding to Nathan to embody rather than a theme. "I chose the words romantic, soft, and pure. These essential and inspirational words helped me style my wedding and help me along the way of choosing my dress, venue, and decor."
JESSICA GOLD PHOTOGRAPHY captured their beautiful day at THE WHITE SPARROW - chosen because "it was hands down one of the most beautiful and breathtaking venues I've ever seen. The White Sparrow was my "pure" element. I could not get over the beauty of simplicity in this place, and I'm easily a sucker for anything and everything white" Kelsey tells us.
These high school sweethearts wanted a beautiful wedding, both in spirit and in style. As a lover of neutral palettes, Kelsey dressed all of her bridesmaids in ivory. Her florals by BLUMEN FLORAL were kept simple but striking; touches of blush and greenery brought the venue to life.
Photographer JESSICA tells us, "What this couple valued above all else was their sweet moments together. Instead of a first look, they had a "first prayer" where they held hands around a door, and prayed before their ceremony. When Kelsey walked down the aisle, there wasn't a dry eye in the room. Not only was Nathan himself awestruck at his bride, the officiant (father of the groom) along with several members of the bridal party couldn't contain their tears."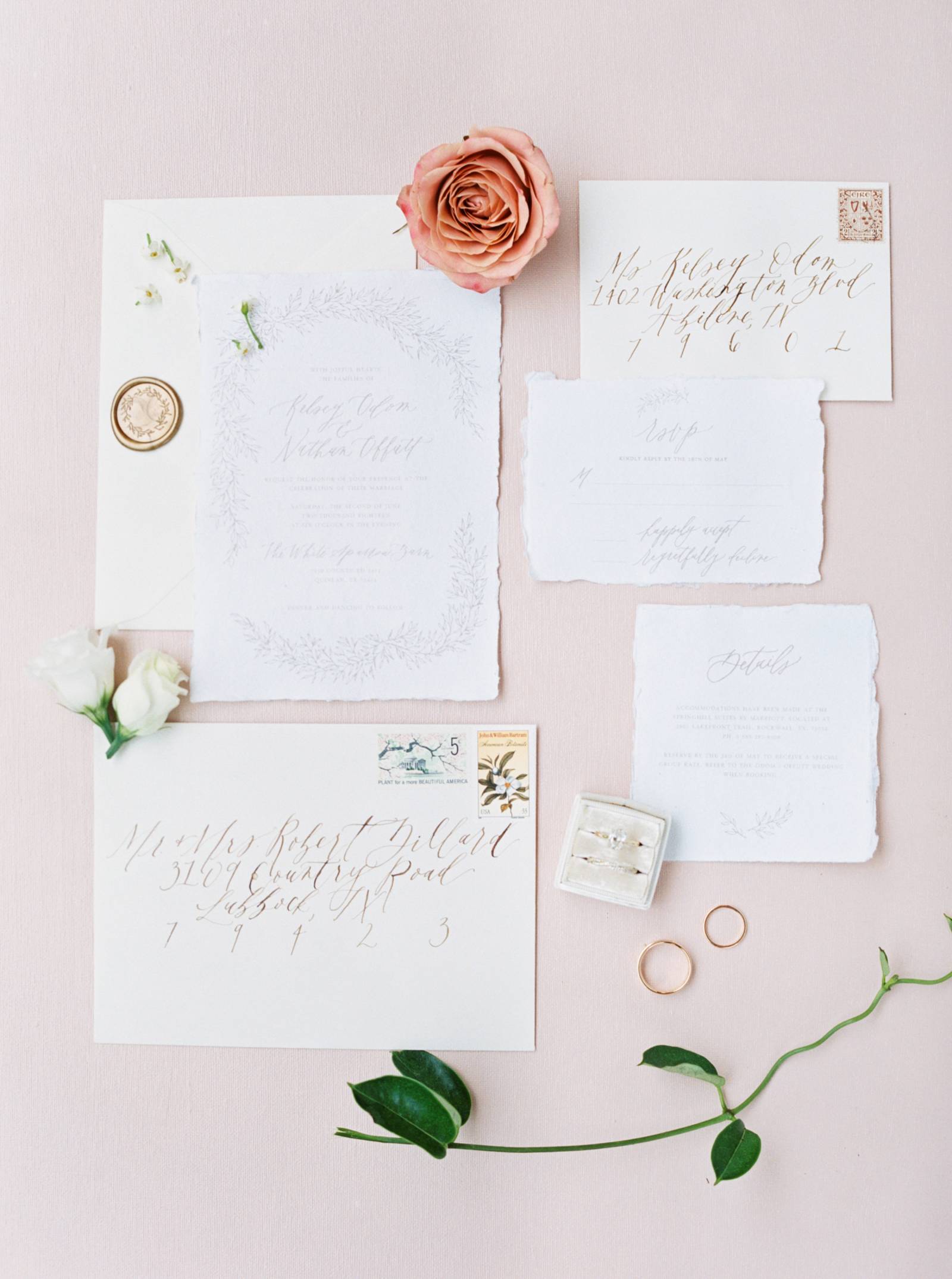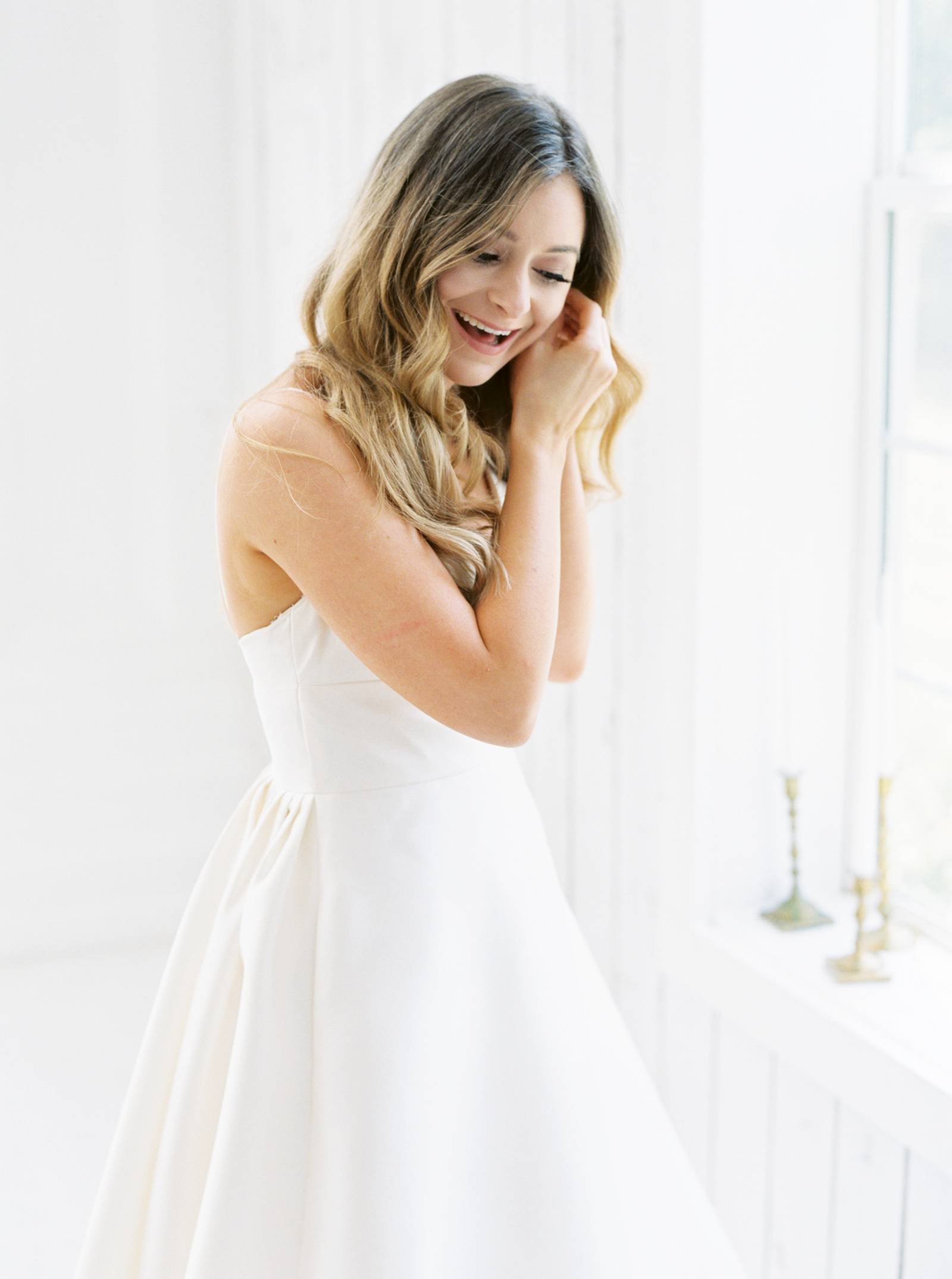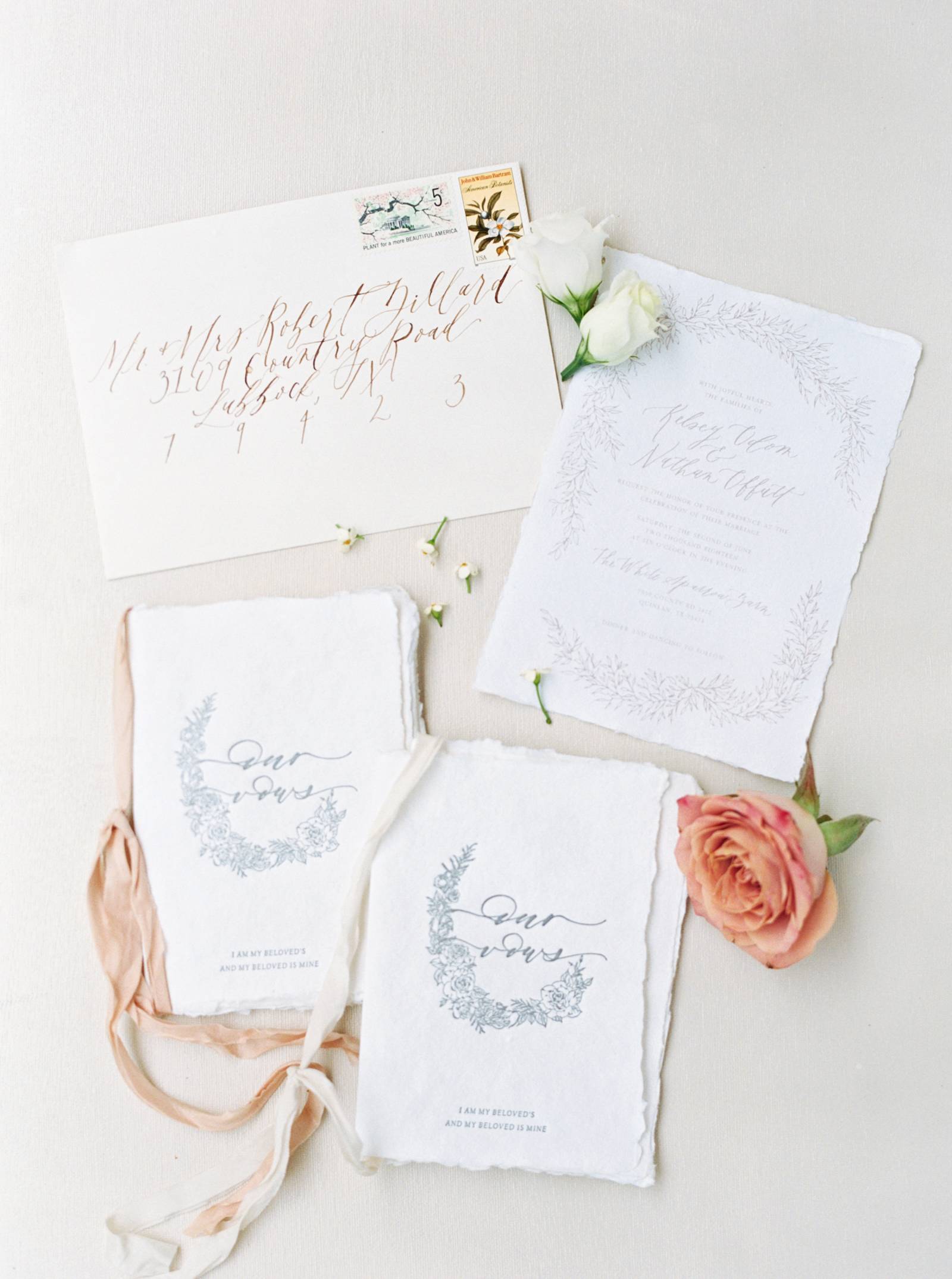 HOW DID YOU MEET? Nathan and I met in high school when we were 15 and 16 at the movie theatre! Our friend groups actually bumped into each other, and as always, one thing led to another, and our numbers got exchanged. From the first time I met him, I never would've imagined us getting married, but ever since I've known him, I couldn't imagine my life without him.
TELL US ABOUT YOUR PROPOSAL: Nathan actually proposed to me in front of my WHOLE local sorority, friends, and family. We both attended Abilene Christian University, in Texas, and as part of one of our traditions when one of the girls gets engaged, all of the members of our sorority, "club" as we say, would meet to see who the lucky couple was! It was always a fun surprise! Just about the time when we started, I looked behind me and saw ALL of my friends and family standing and waiting in anticipation. I turned my shoulder again and saw my now husband waiting to ask me to be his bride! Of course, I said YES! It was a dream.
TELL US ABOUT FINDING YOUR WEDDING DRESS: Oh my goodness! Knowing myself, I knew this would be a task. I have the most expensive taste when it honestly comes to anything, but I knew I had to stick to a budget. I ended up traveling to multiple cities to find, THE ONE. The dress I ended up picking, was one of the first dresses I couldn't stop looking at online! I always compared any dress in store to this dress! My mom and I finally made the trip to BHLDN in Houston, and my dream dress was the only dress I needed to try on. It was an easy yes from there!
DESCRIBE YOUR WEDDING FLOWERS: Lovely, airy, lavish, and bountiful! Our florist made our floral dreams come true!
FAVOURITE DETAIL OF THE DAY: Our vow books by Silk and Willow were easily my favourite details, and Jessica, our photographer, captured them so well. I would love to say if I could pick one element that describes my wedding, it would be my vows books. They're overly romantic, and I've never been more of a fangirl than over my vow books. They are my favourite.
WHAT ADVICE WOULD YOU GIVE OUT TO A COUPLE PLANNING THEIR WEDDING? I would say, don't be afraid of having a long engagement! Our engagement was almost a year and a half, and I wouldn't change the time we had together. We were able to focus on other things in our life while also planning a wedding. You also never get the time, again, to be engaged, and it's such a sweet time of building your relationship! Our engagement helped make us who we were on our wedding day!
MOST MEMORABLE MOMENT? I think my most memorable moment was taking a second and looking at all of the people at our wedding. It hit me at this moment that, "this was my wedding", and all I wanted, was time to slow down, so that I could enjoy and experience the night we had been dreaming of!
TELL US A LITTLE ABOUT YOUR HONEYMOON: Our honeymoon was our "finally" moment. We had waited so long to finally be doing, "us". We relaxed for over a week in Costa Rica at Nayara Springs! We easily could go back to this place! The best service and so romantic!
IS THERE ANYTHING YOU WOULD CHANGE OR DO DIFFERENTLY? Of course, I'm sure not all weddings go perfectly as planned, and mine is absolutely included, but overall, I'm so thankful for how everything turned out. Our wedding day was a reminder of how much we're loved by our friends and family, and most importantly, how loved we are by Jesus. Our relationship and lives wouldn't be the same without Him, and we're fulfilled and overly satisfied to live our lives through the One who loves us most!