Bride-to-be Victoria didn't waste any time immersing herself in the planning of her wedding to Jacob. Days after their engagement she had enlisted the help of Arkansas based wedding planner NATALIE SCOTT EVENTS and the two of them came up with a vision for the big day - a classic modern wedding, with a timeless and romantic appeal in a neutral colour palette. Arkansas wedding photographer ERIN WILSON captured it exquisitely in these beautiful images.
It just so happened that their planner, NATALIE was in the process of opening a wedding venue and as luck would have it the projected opening of THE GRANDEUR HOUSE was just a week before their preferred date. They hadn't even broken ground on the building process but the couple booked it site unseen!
HOW DID YOU MEET? A mutual friend introduced us. We first met hanging out on a summer day by the pool at The Pointe Brodie Creek.
TELL US ABOUT YOUR PROPOSAL: Jacob send me on a scavenger hunt all over Little Rock! I started at the apartment pool where we met, got my nails done with my mom, went to our first date spot, got a massage, and went to one of our favourite restaurants. He had flown my besties in from all over the country and they were secretly waiting for me at each location! I ended up at a new to us location where Jacob was waiting for me with a ring! It was so special to have all my best friends there with me. We ended the night with a surprise engagement party at another favourite place of ours. All our local friends and family were there waiting to celebrate us! Oh, and it was my birthday! He literally thought of everything! Such a fun day that I will cherish forever!
TELL US ABOUT FINDING YOUR WEDDING DRESS: Funny story, after I got engaged I told my mom to follow all my fave Little Rock wedding related Instagram accounts, Inverness being one of them. One day they posted a picture of a dress that seemed like everything I had been describing to my mom that I was looking for. She sent me that post and we both said "I have got to try this dress on!!!!" I tried it on and it was!! I wanted my dress to match my modern, classic yet natural wedding. The best part about it – it was a two piece crop top! SO ME. It had a long sleeve beaded lace top and a satin A-line skirt with a long train - complete with buttons all the way down the back.
DESCRIBE YOUR WEDDING FLOWERS: Our florals were designed by the amazing Anna of Magnolia Belle Floral. The bride/bridesmaids bouquets were fresh natural greenery surrounding peonies, ranunculus, hellebores and white roses. The boutonnieres were single peonies with that same greenery. Most importantly, that gorgeous floral arch that I married my best friend under…. I have no words, simply stunning. Anna took my natural, organic vision and turned it into the flower arrangements of my dreams!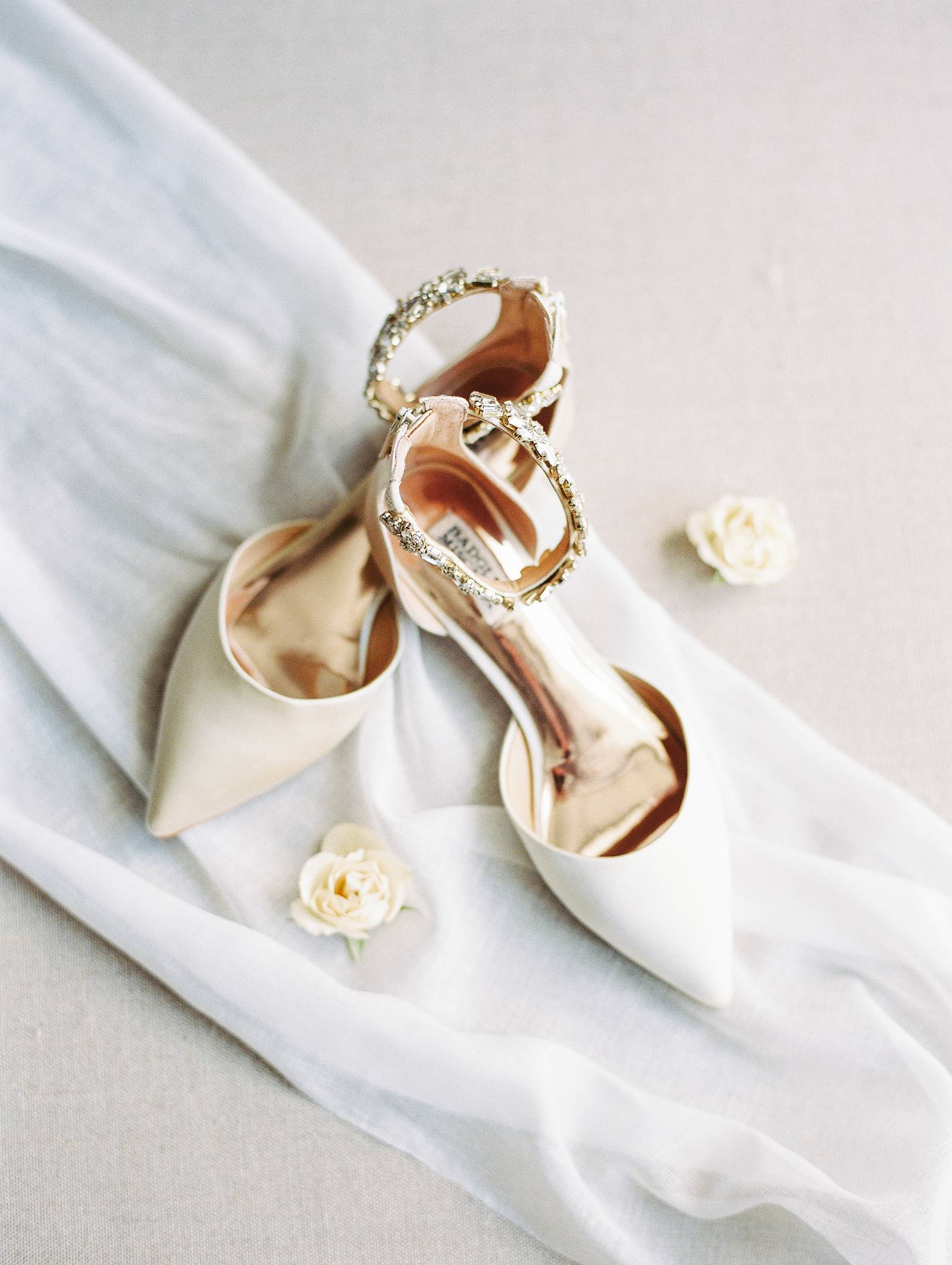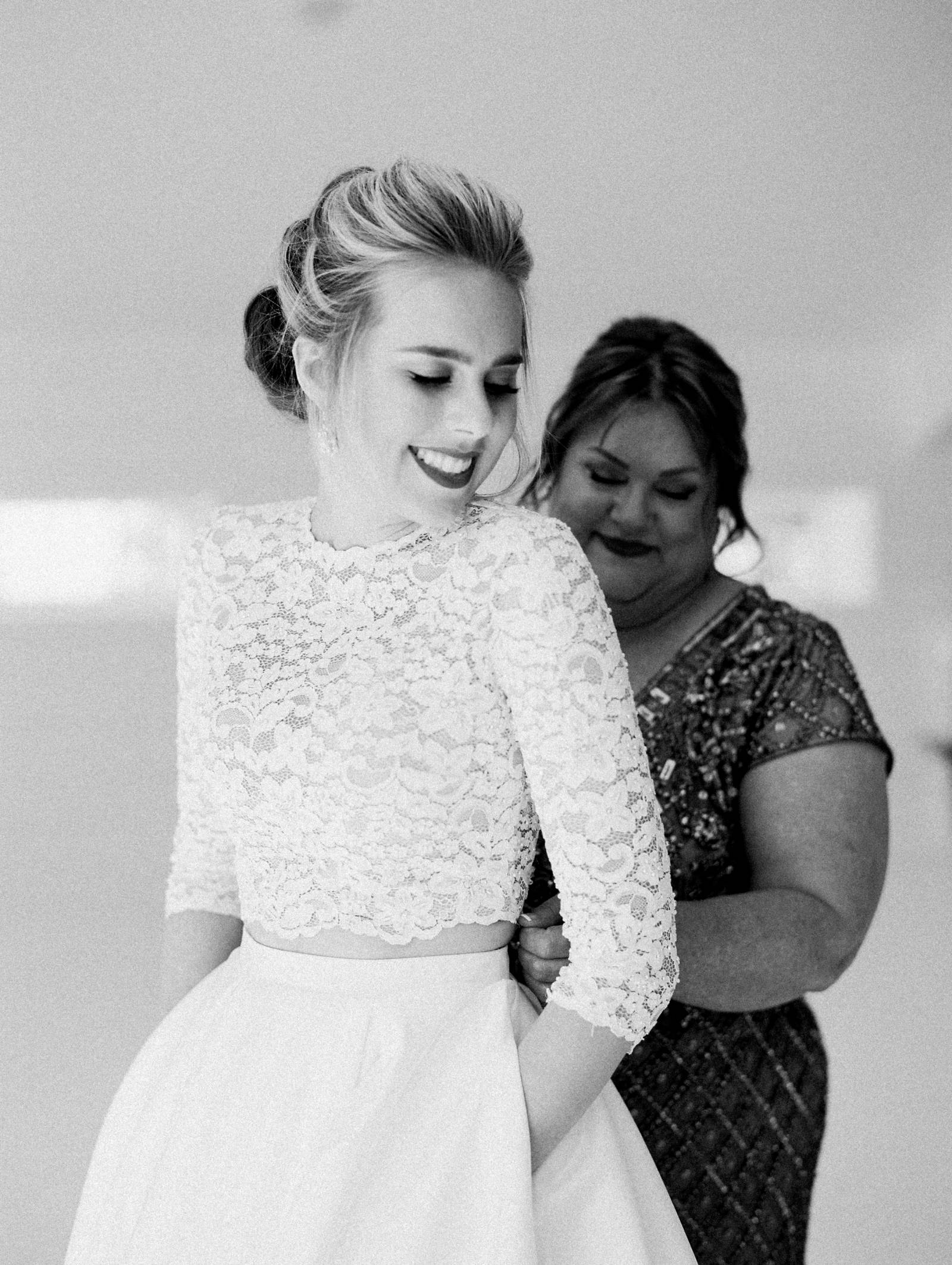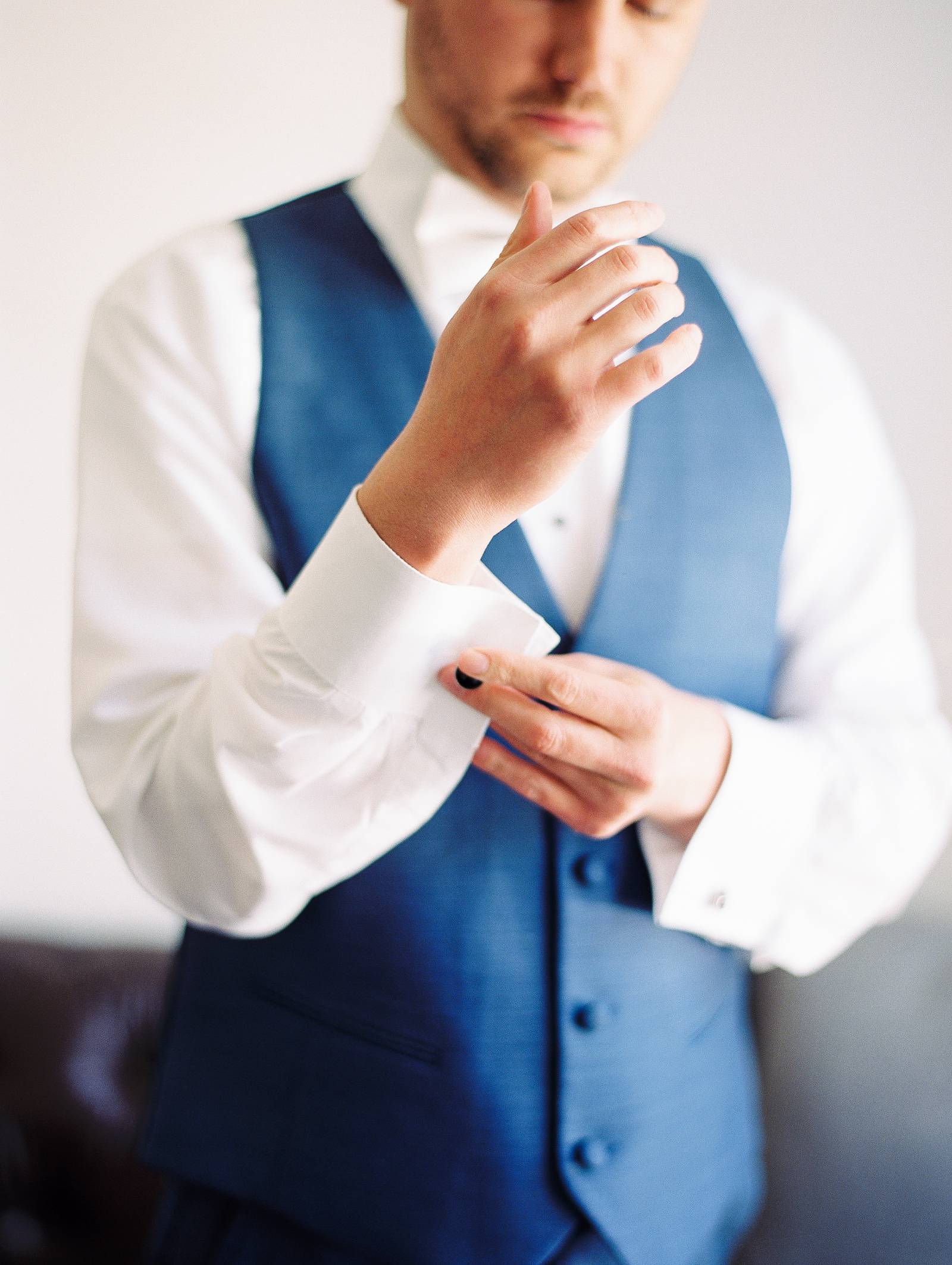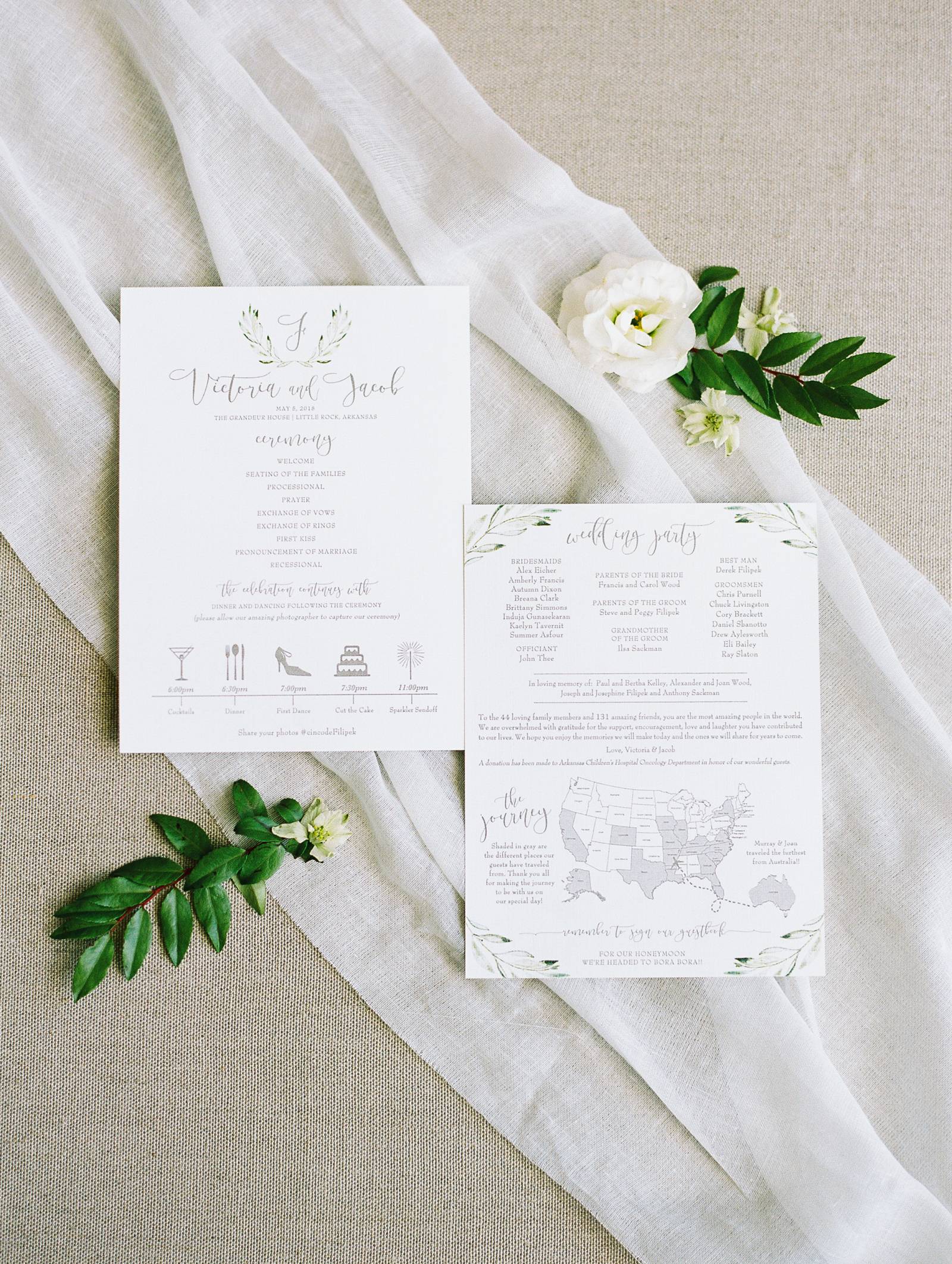 FAVOURITE DETAIL OF THE DAY: The gorgeous floral arch made by Magnolia Belle Floral.
WHAT ADVICE WOULD YOU GIVE OUT TO A COUPLE PLANNING THEIR WEDDING? After our ceremony, Jacob and I went into the bridal suite and ate dinner together alone while our guests were enjoying cocktail hour. This is a moment I will remember forever. A quiet moment alone right after we had just committed our lives to each other. In reflection I would tell my friend, to laugh and cry and to just take a moment to notice all the friends and family that are there to celebrate your special day. In the craziness of the day, it is hard to comprehend just how loved you are by so many people. Also in hindsight, I am glad we got to eat! I'm not sure that would have happened after we were introduced. I was able to spend more time with each guest not worrying about food in my teeth!
MOST MEMORABLE MOMENT? Can I say every single moment of the day?? Haha! I truly loved every second!! I loved seeing all the people Jacob and I love most in this world in one room. All there to support and celebrate us in the commitment we had made to each other.
TELL US A LITTLE ABOUT YOUR HONEYMOON: We wanted to do something exotic that we might never do again. We chose Bora Bora! We stayed in a beautiful over water suite with the most stunning view you could ever imagine.
IS THERE ANYTHING YOU WOULD CHANGE OR DO DIFFERENTLY? No! Every detail was perfect.
A huge thanks to Arkansas wedding photographer ERIN WILSON for sharing this stunning wedding with us. Erin is know for her dreamy wedding photography and loves to serve others by encouraging their creative sides, reminding them how beautiful they are and being as positive and calm in wild situations. "I am extremely passionate about people, art and love. I photograph weddings on film and digital and very inspired by timeliness images that have a little artful vibe." You can see more of Erin's portfolio in our VENDOR GUIDE.