Kate & Nick wanted something timeless and classic for their Carmel wedding which was exquisitely captured by Northern California wedding photographers THE GANEYS. "We wanted to keep it simple, because to us, the beauty of the day was all being together having a good time. I love the idea of black and white because it provides such an elegant and timeless look! Black is also my favourite colour to wear so I figured why not?"
Being Catholic the couple thought what better place to get married than the Carmel Mission? "It is such a beautiful church. My sister got married at the same location so we felt so honoured to be able to do the same. Pebble Beach is calming, relaxing, and absolutely beautiful and we thought it fit the timeless elegant vibe perfectly! We also loved how naturally beautiful the location is."
HOW DID YOU MEET? Nick and I met during our senior year of high school. We were just friends until Nick needed a date for his homecoming (which I desperately wanted to attend since all my friends were going)! After that, the rest is history. 11 years of dating and 2 and a half years of engagement and we finally got married and had the wedding of our dreams!
TELL US ABOUT YOUR PROPOSAL: Nick proposed at Alpha Omega winery in Napa on Dec. 29, 2019! He told me we were going wine tasting as part of his sister's Christmas gift since she wasn't able to come home on Christmas day. I really didn't want to go because I worked the next three night shifts (I am a nurse). Nick talked me into going, and it was the best night! Nick rented out the room for both of our families to enjoy drinks and then booked a private room at Bottega for dinner. It was so nice to be able to celebrate with our families and call all of our friends.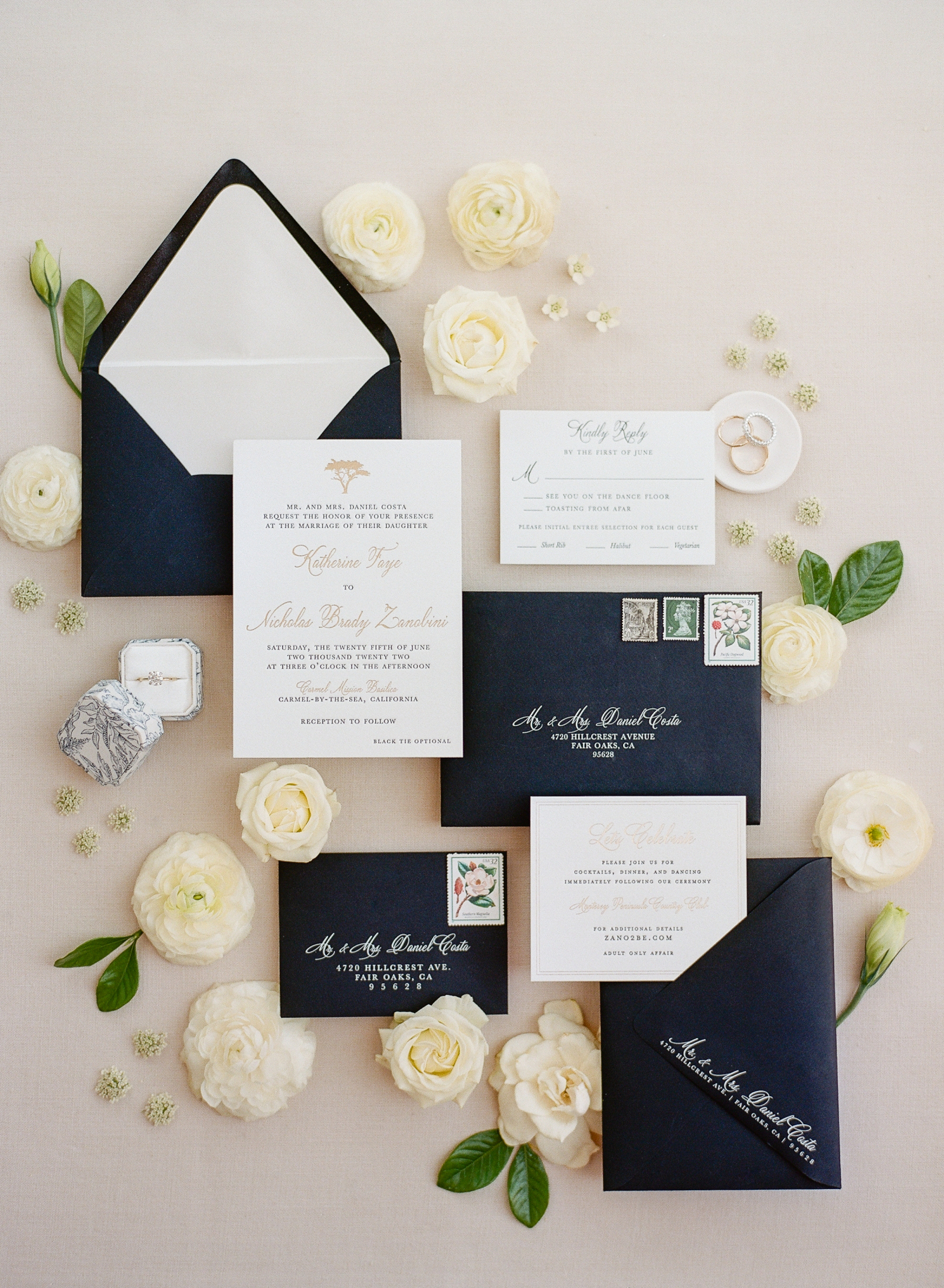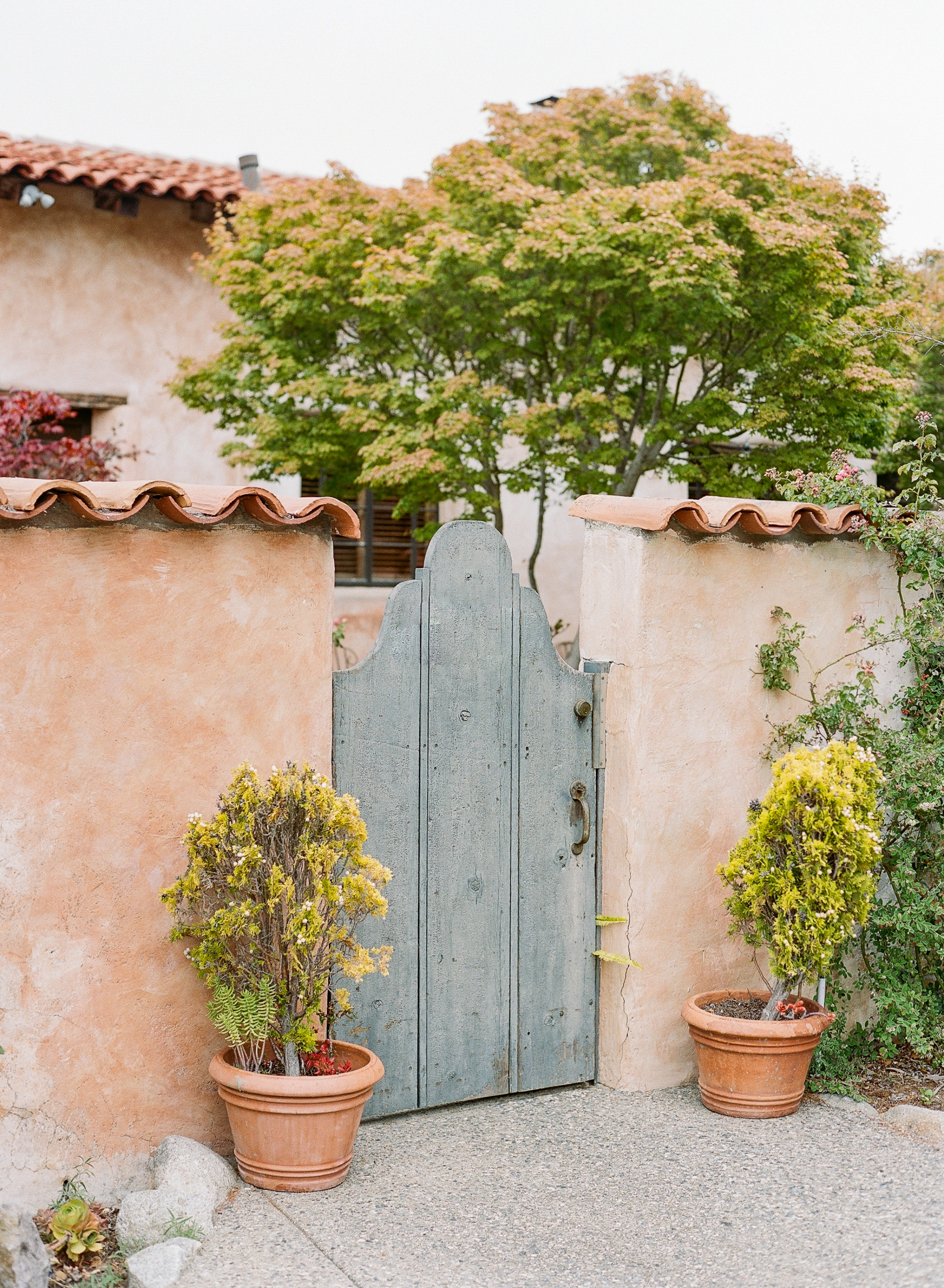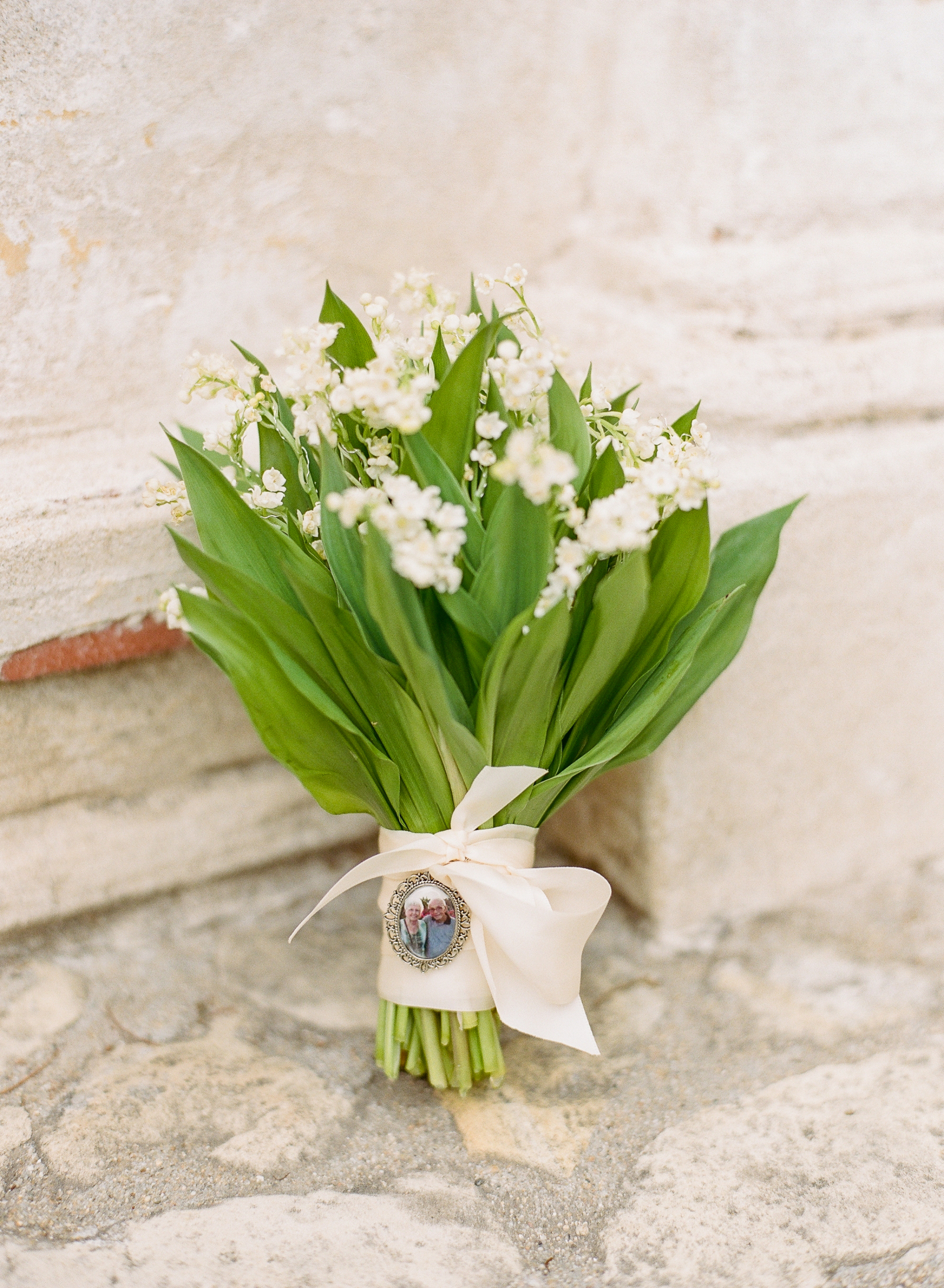 TELL US ABOUT FINDING YOUR WEDDING DRESS/ATTIRE: Wedding Dress shopping was so fun! I loved everything. I had such a hard time picking what I wanted. As I kept thinking I liked a dress my sister kept saying "it's close but it's just not right yet." When we got to Kinsley James in Walnut Creek and I put my dress on I instantly knew it was the one. People told me that "moment would happen" and I figured there was no chance - but it actually did! I loved the idea of wearing a dress with a big skirt, because it seemed like the only time in my life I might have the opportunity to wear something like that. I always loved the idea of changing into a party dress as well, so I had some fun picking that out. Since my wedding dress was more simple, I glammed it up with a full sequinned one shoulder dancing dress! My shoes were Alexandre Birdman, and I went with the shiny gold since my bridesmaids all wore gold jewellery. I wore earrings that were gold drop pearls gifted to me from my mom, my grandparents wedding ring (they were married for 74 years), and I decided to do my hair up so you could see the details on the back of my dress.
DID YOU HAVE ANY DIY ELEMENTS? We DIY'd our seating assignments. My grandmother, who passed away this year, was my best friend and she worked at See's candy for a good portion of her life. When Nick and I met it was something we bonded over because his Grandma too grew up with a love of See's and we both had our favourite flavours. So we decided to use that in boxes with a black ribbon to give everyone "Something Sweet to Find Your Seat." Our families helped type, cut, whole punch, and tie all of those black ribbons together.
DESCRIBE YOUR WEDDING FLOWERS: Staying with the black and white colour palette, we did all white flowers with accents of different coloured greens and some anemones to tie in the black. I loved the idea of mixing in different textures like olive branches and kale (which my florist, Sarah, was so good at coming up with). I wanted a modern take on something classic to make it a little different. We designed the bridesmaids bouquets with only one type of flower so they would be simple, petite, and pop against the black dresses. We did white peonies with dark green accents for the bridesmaids. My bouquet was Lily of the Valley because I wanted something petite, yet timeless, that would compliment but not over take my big dress.
FAVOURITE DETAIL OF THE DAY: This is such a hard question! There were so many details I was so excited about. I think my favorite moment would be the drive Nick and I took in the Old Model Ford with Barry (the chauffeur). Barry ended up being the kindest man, who sat through our whole wedding ceremony. We were able to go take some photos along the iconic 17 Mile Drive while our guests enjoyed cocktail hour. Sitting in the vintage car was an experience because the vehicle had actually broken down that morning when coming to pick my dad and I up (on the way to the church), so the whole day we just laughed at the chance of getting stuck somewhere in Monterey! It was also our time alone between the ceremony and reception which was so nice to have that reflection time!
WHAT ADVICE WOULD YOU GIVE OUT TO A COUPLE PLANNING THEIR WEDDING? Enjoy the process! We were a Covid Couple and we decided to postpone because we wanted to get to do all the fun planning. Meeting in person, cake tasting, trying on my dress with my Maids of Honor, assembling welcome bags, and having all our people in one place. The wedding day goes by so fast! So take the time to enjoy each and every moment leading up. Nick and I often said it's not just one day, it was 2 and a half years of making memories with both of our families and bringing them together!
MOST MEMORABLE MOMENT? My dad, brother, and uncle wrote me a song and performed it in front of everyone! I was shocked! They gave all the guests a "sing along" card so they could join in the chorus! It was incredible and they nailed it!!
WHAT ASPECT OF THE WEDDING WAS THE MOST IMPORTANT TO YOU BOTH? For us it was the overall feel of the weekend. We wanted everyone to feel how much they meant to us and how grateful we were to have them all there. We knew if that was the case, it would lead to a great time, and that is what we wanted. After being together for so many years it was nice to bring all of the people from various stages of our life together in one place. We wanted it to be a night for everyone to dress up, eat good food, enjoy good drinks, and have an epic dance party!
ANY OTHER DETAILS THAT HELP TELL THE STORY OF YOUR DAY? Some other special moments were Nick & I wrote and read our own vows. I laughed through mine and Nick cried through his. Which was so special because it was such a good representation of our personalities and relationship. Going along with the feels of the weekend we wanted it all to be very authentic and true to ourselves as well. This included smashing cake in each others faces, having our favourite See's candy, having a private last dance to take the night in one more time, dancing from the balcony, leaving the reception in Nick's Jeep (he is obsessed with it), having a signature party cocktail dedicated to our dog, having fun facts on the back of our programs, and just being present throughout the weekend. Our exit was really fun too because we ran through streamers to get to the Jeep! Our first dance song was special too because I am a big Shania Twain fan and "You're Still the One" is so representative of all our years together and having done long distance!
TELL US A LITTLE ABOUT YOUR HONEYMOON: We went to Mo'orea and Bora Bora! The sunsets, the marine life, the water were all incredible. It was both relaxing and adventurous! We went the Sunday after our wedding and loved that we had the chance to head out right after the wedding! It was so nice to have that time together once the big day was over!
IS THERE ANYTHING YOU WOULD CHANGE OR DO DIFFERENTLY? Honestly, no! Even the things that went wrong (the vintage car breaking down before the ceremony, our DJ testing positive for Covid the day before the wedding) all added memories and became part of the story! The day was magical and fun! We accepted very early on that things would go wrong, and we told ourselves that that was okay because no matter what - we were going to marry one another. Honestly, at the end of the day that was what mattered most, and I feel like if that is your mindset, then everything else is an added benefit!
Thank you to Northern California wedding photographers THE GANEYS for sharing this absolutely stunning fall wedding with us today. As a husband and wife team, Emily & Thomas are driven by capturing real moments and documenting love stories in an organic way. "Some of the favourite aspects of our job are hearing unique stories, meeting amazing people and capturing love that can move mountains. We seek out couples whose weddings embody these ideas. We're inspired by authenticity and adventure, and as your photographers we'll rejoice in celebrated moments and tear up during emotional ones." You can see more of their work in the MAGNOLIA ROUGE VENDOR GUIDE and you might also want to check out this Joyful fall wedding at Holman Ranch with incredible florals.