Having fallen in love with the beautiful RIVEROAKS myself last year I can 100% understand why Megan & Jiung chose this stunning venue to celebrate their wedding at. Owners Marianne & Kenny are the most hospitable people you will ever meet and the European flair with which they've designed the house and property makes it so warm and welcoming. This absolutely stunning wedding captured by DAVY WHITENER is the epitome of Southern charm! (You'll have to forgive me the abundance of images in this one... it's all just so good!)
Having discovered RIVEROAKS via instagram, it was the only venue the couple visited and they instantly fell in love with the old European design and the cascading trees surrounding the waterfront property. They had envisioned a classic, formal, intimate wedding hosted at a location where it would be easily accessible and best representing its city. They tell us, "While it was hard doing so, we also wanted to avoid all cookie-cutter venues that churn out hundreds of weddings a year. At first, we were all for having a wedding in Montana, where we often like to visit, but realised the location was not practical for our guests. Once we discovered RIVEROAKS in Charleston, our main inspiration became the venue itself. It was full of southern charm, Spanish moss trees, and old European architecture. I loved the soft light blue window shutters, the white and creamy flowers that surrounded the home, and the mossy greens from trees and vines at crawled the exterior of the house—all the hues we incorporated in our wedding through florals, paper, and décor. Its beauty speaks for itself, and the fact that the venue was home to our planner and her husband, it felt even more special to us.
Little did I know when we saw it, that the venue was in Charleston, which was only a five-hour drive from Atlanta. We wanted a destination wedding as most of our friends and family would have to travel anyway, since Jiung was from New York and I was living in Atlanta. Charleston was the perfect location as it was easily accessible and a lovely place to visit. Though the house was beautiful and checked all of our boxes, it was when we met the planner and RiverOaks' owner, Marianne Caldwell, that we knew we wanted to get married there. Marianne welcomed us with open arms since we first stepped foot on her property, and went above and beyond throughout the entire wedding planning process. Marianne, her husband, and her daughter, who was our florist, created the most magical celebration. It's easy to get caught up in the details, but Marianne was quick to always remind us the purpose of this day and that at the end of it all, Jiung and I will be married, surrounded by all of our loved ones. We will forever be thankful for her and the RiverOaks' family."
HOW DID YOU MEET? Jiung and I first met when a mutual close friend, Jess, introduced us at an event at West Point, where Jiung was a senior at the time. My family, along with my friend, Jess, and I were on campus visiting my younger brother, who was an incoming freshman. Since the initial meet, it was only several months later that Jiung and I crossed paths again when Jiung accompanied my younger brother to visit me at Smith College, where I attended school. It happened to be Jiung's birthday that weekend, and after a weekend full of celebrating, having fun with friends, and getting to know each other, Ji asked me out on a date, and the rest is history.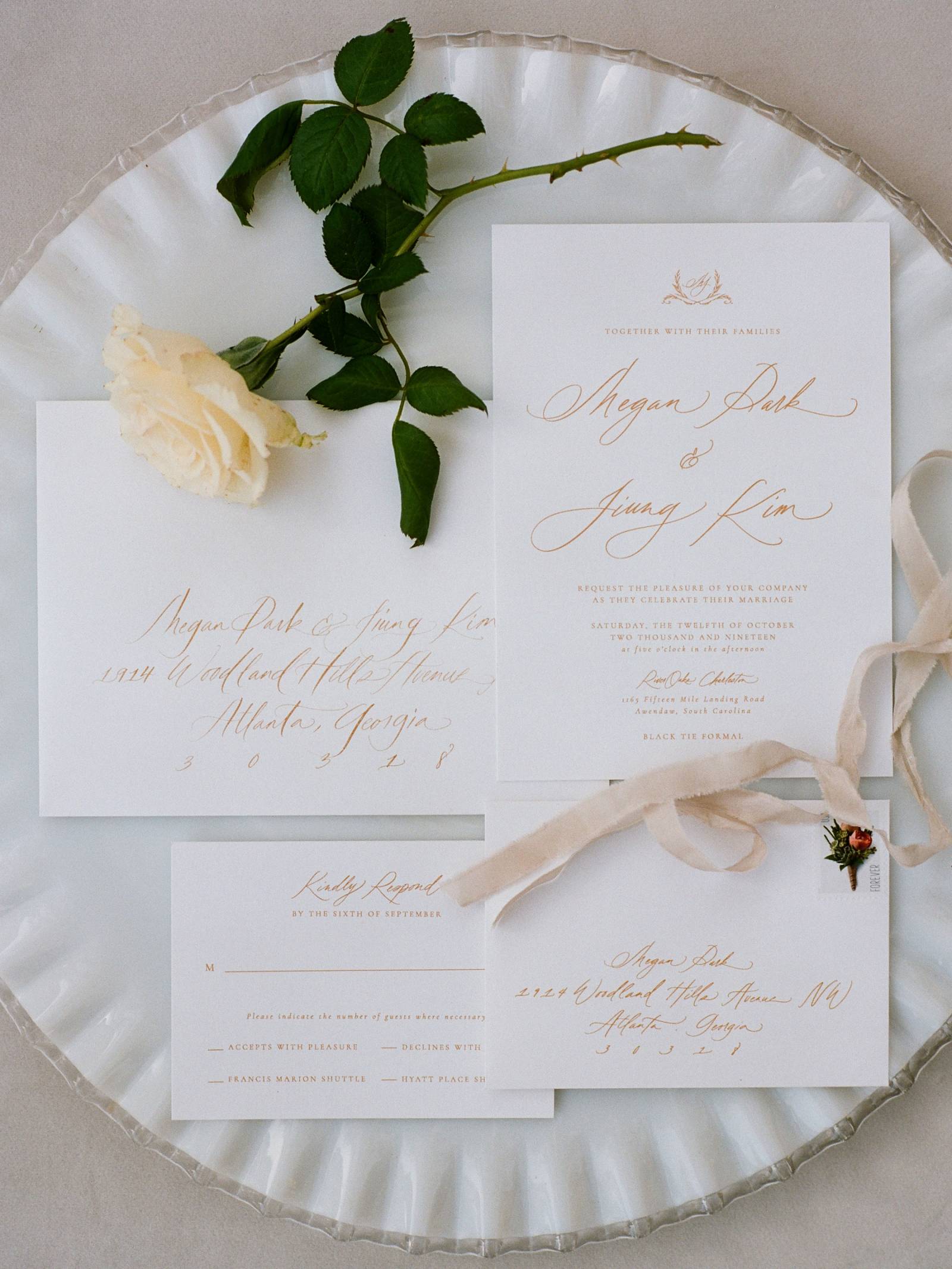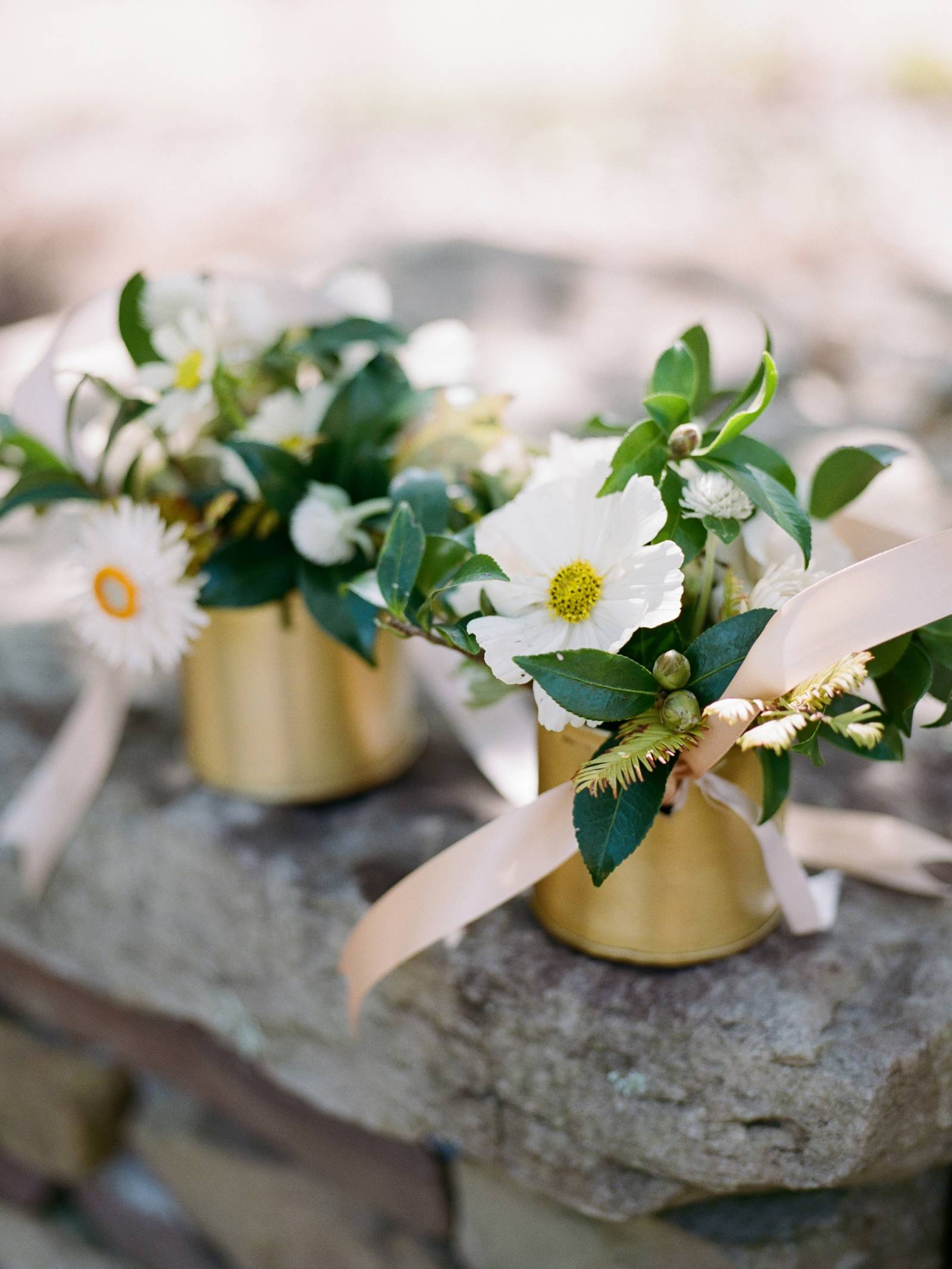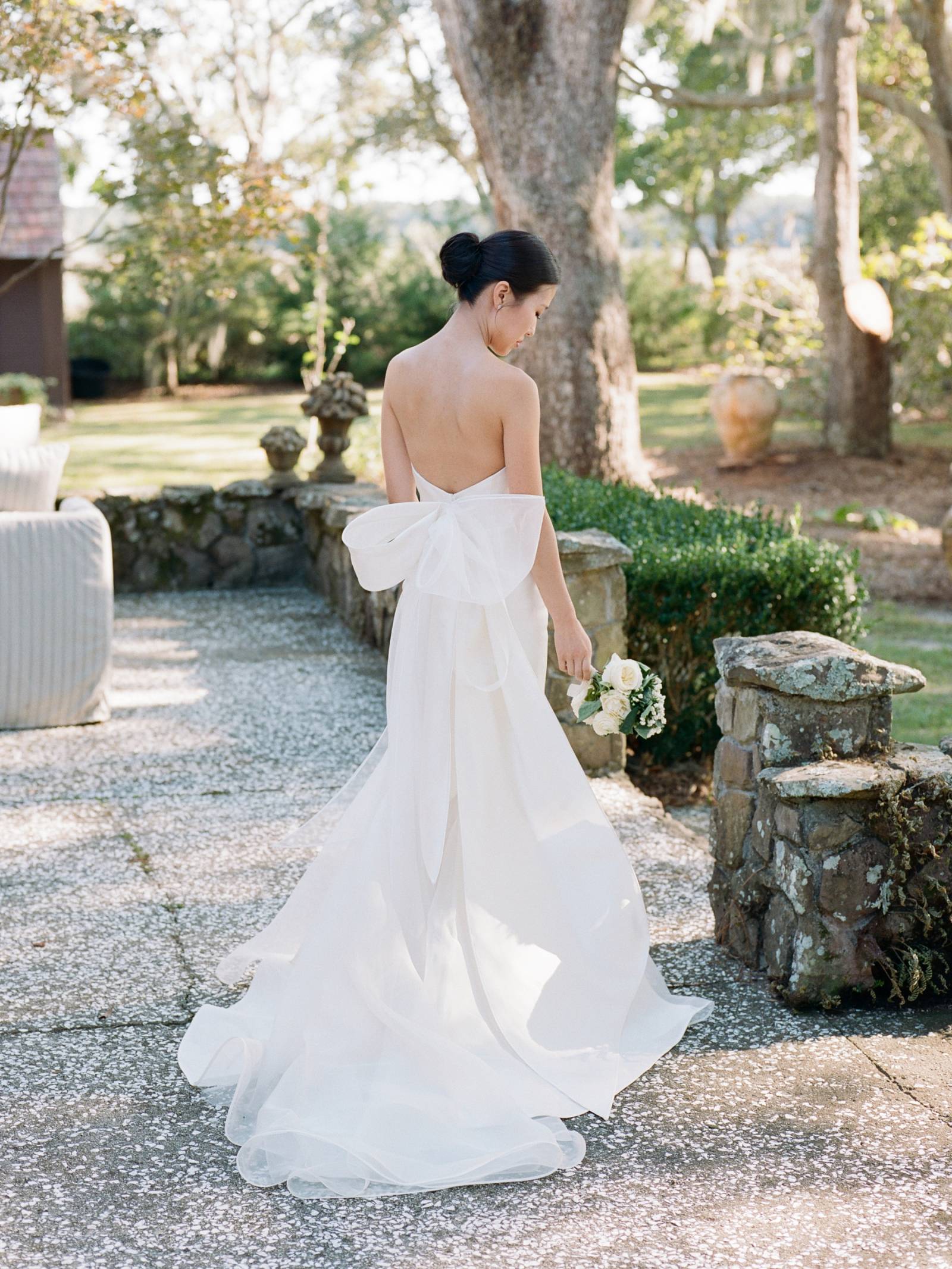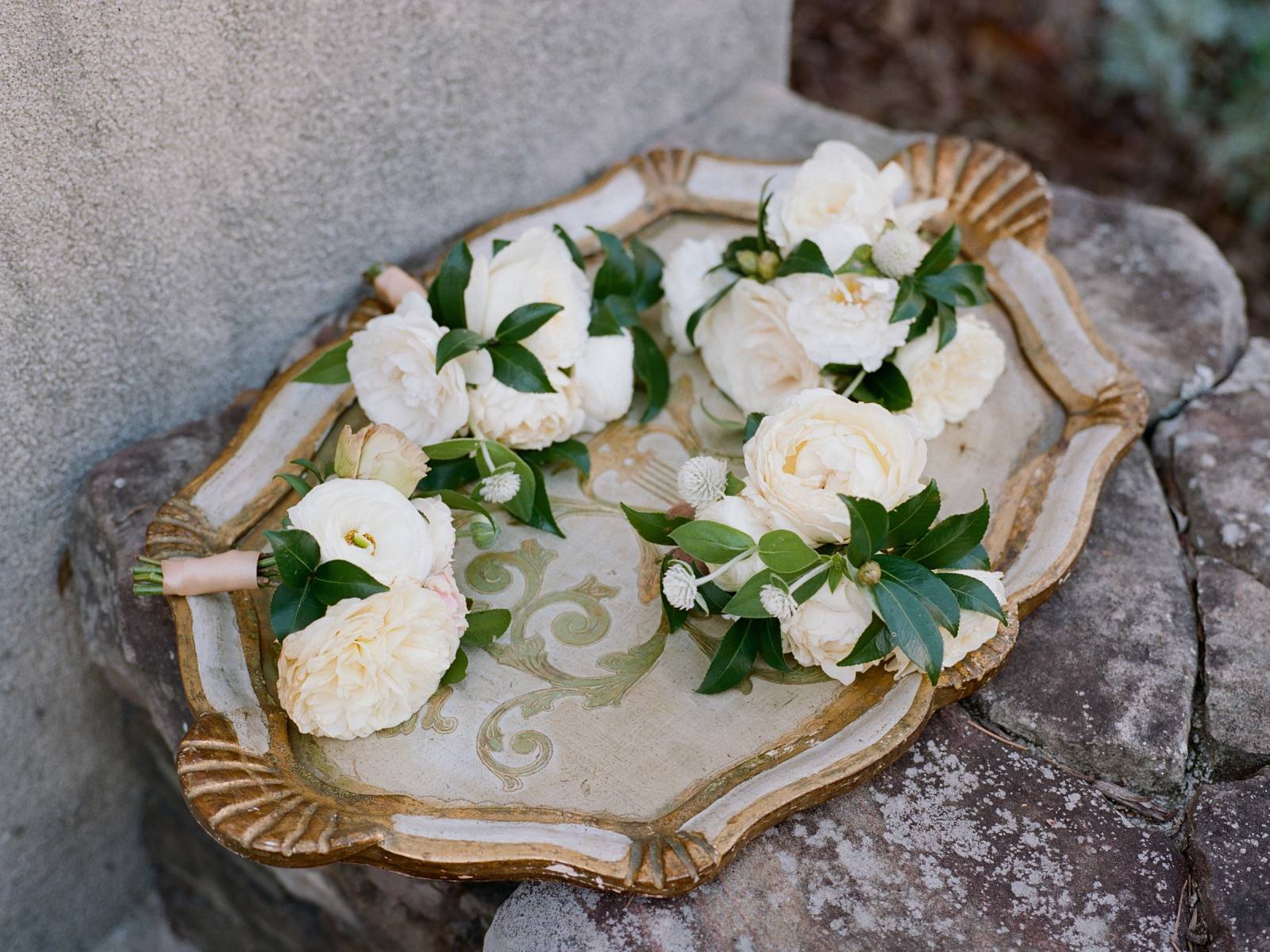 TELL US ABOUT YOUR PROPOSAL: I admit, Jiung pulled off the proposal perfectly and just the way I hoped it would go. When we were dating, I've always told him that my one request for the proposal was to have my entire family, all 20 people, present. Not only did he have my entire family there, but he also flew in a couple of my best friends from New York to help plan the big moment and celebrate with us afterwards. It took place on July 4th at my aunt's house. (Thank you, Mina Imo, for helping Ji plan and for hosting this special moment for us!) I had a small inkling a proposal was headed my way as a few hints were dropped here and there. But, I had no idea it was about to happen that day until I entered the house, only to find him guiding me into the formal room, and saw that it was filled with red and white rose petals and candles. He then began telling me all the reasons why I'm the one for him and how through the ups and downs, he knew we belong together. I was in such a daze during the entire moment that I forgot to put out my hand and say yes when he got down on one knee and asked me to marry him! It was truly an unforgettable day. We celebrated the rest of the night with champagne, fireworks, and endless amounts of food, surrounded by family and friends.
TELL US ABOUT FINDING YOUR WEDDING DRESS: Before trying on any dresses, I knew exactly the type of dress I envisioned myself wearing: a sleeveless, A-line gown with a high boat neck. I wanted a comfortable dress that represented me best. Yet, when I began the search and tried on about 30 gowns at six different bridal salons in NYC and Atlanta to no avail, I knew this wasn't going to be an easy feat. It was until a saleslady at Joan Pillow Bridal Salon (now Mandi Jackson Bridal) pulled out a strapless, form-fitting gown with a plunging neckline and huge bow on the back—all the elements I didn't want in a gown. However, I was feeling hopeless at that point and was welcoming all and any suggestions. Once I slipped into the gown, turned around and saw myself in the mirror, we all knew instantly this was the one for me. It was nothing I wanted in a wedding dress, yet I never felt more like a bride than I did in that dress.
DID YOU HAVE ANY DIY ELEMENTS? I created my own save-the-dates and day-of paper goods! With the help of our family, we created all escort cards, ceremony programs, and menus. My favourite was the escort cards' display. Each card was hung on a ribbon that was affixed to the windows of the venue. Each card had a wax seal of either a Smith College or West Point emblem. Though it was so time consuming creating all the day-of paper, I'm happy we were able to add a personal touch to our wedding.
DESCRIBE YOUR WEDDING FLOWERS: Soft, elegant, and full. JENNIGRAY HEWITT made my vision come to life, incorporating a variety of cream, white, and honey-toned flowers like garden roses, ranunculus, standard roses, and mix of soft greens.

FAVOURITE DETAIL OF THE DAY: The surprise our planner and her husband had in store for us—fireworks! Just before Jiung and I were about to step in our getaway car after saying our goodbyes to everyone, huge fireworks went off in the background. It was the perfect ending to our fairytale wedding.
WHAT ADVICE WOULD YOU GIVE OUT TO A COUPLE PLANNING THEIR WEDDING? Enjoy the process, and don't skip out on pre-marital counselling leading up to the big day. We often found ourselves absorbed in planning the wedding, and Jiung's childhood pastor, Pastor Dave Cho, led our pre-marital counselling before officiating our wedding, and helped us reflect on our relationship and prepare us for what's to come. We also highly recommend hiring a wedding planner. Having Marianne by our side the entire process made planning enjoyable and easy.
MOST MEMORABLE MOMENT? After the ceremony while all of our guests were enjoying cocktail hour, Jiung and I had a quiet moment to ourselves at the dock, where a private table was set up for us with cocktails and appetisers. It was a much needed time for us to soak it all in, reflect on the ceremony, and to just enjoy each other's company. The setting was beautiful as we sat at the tip of the dock looking out at the water while the sun slowly set. We are so thankful Marianne, our planner, arranged this private time for us.
WHAT ASPECT OF THE WEDDING WAS THE MOST IMPORTANT TO YOU AND YOUR HUSBAND? The food! We love food and wanted to serve delicious, memorable food at our wedding. EMBERS & ASHES created the most amazing menu for us. For cocktail hour, we had a huge spread of charcuterie and cheese, foie gras mousse with honeycomb (so good!), and char-grilled oysters the chef grilled on the spot for guests. For dinner, we had a family-style dinner of grilled octopus, Ribeye steak, and roasted beets and broccoli. Most everything—from the grilled octopus to the roasted beets—was cooked over an open fire.
ANY OTHER DETAILS THAT HELP TELL THE STORY OF YOUR DAY? On the night before the big day, we hosted a welcome party at a beachfront vacation house for all guests who were in town. Having a welcome party was one of the best decisions we made as it gave us a chance to greet our guests and spend quality time with them. We hired Swig & Swine to cater our whole hog barbecue roast at the party. Everyone had a great time meeting each other and enjoying the beach during sunset.
TELL US A LITTLE ABOUT YOUR HONEYMOON: We haven't gone on our honeymoon yet! Jiung is in the army and his busy schedule didn't allow for us to travel after the wedding. We're hoping to go on our honeymoon at the end of this year to Japan!
IS THERE ANYTHING YOU WOULD CHANGE OR DO DIFFERENTLY? We wish we could have extended the reception another hour! Everyone, especially our younger cousins, were having so much fun on the dance floor—we were all sad for it to end. Granted, we had an after-party planned at a bar in Charleston, so we continued the party there.