What better place to escape to than Iceland for an autumnal elopement! I mean landscapes don't get much more stunning than this. Beautifully captured by TAYLOR & PORTER and styled by Scandinavian styling and floral duo, NORD & MAE, Marsha & Ed's elopement last October saw them adventure to several picturesque spots across the island. From their ceremony on a black volcanic beach, to sharing a seasonal supper at a traditional black timber house in the north of the island it's untamed beauty - and love - at its best.
Louise from TAYLOR & PORTER shares with us, "As a photographer and passionate explorer, each corner of the world excites me. My travel plans are extensive and I want to travel this beautiful planet for as long as I'm able. In Iceland I was overwhelmed by the raw natural beauty of the landscape. I'd never been somewhere so alive feeling. It felt like a place where nature was so incredibly powerful and it demands a deep respect for the environment."
Gorgeous bride Marsha had this to say, "We cannot express how lucky we are to be able to work with Louise and the Nord & Mae duo, Michaela and Lotta. Since the very beginning, they were very enthusiastic and attentive from listening to our stories, doing endless research about the foreign country and its landscape, to picking accessories and crafting other tiniest details to make the elopement unique to us. But above all that, these amazing ladies have so much heart and passion in what they do that their warmth envelopes and eases you throughout the process, and to us, knowing them was a big part of what made our whole experience beyond perfect."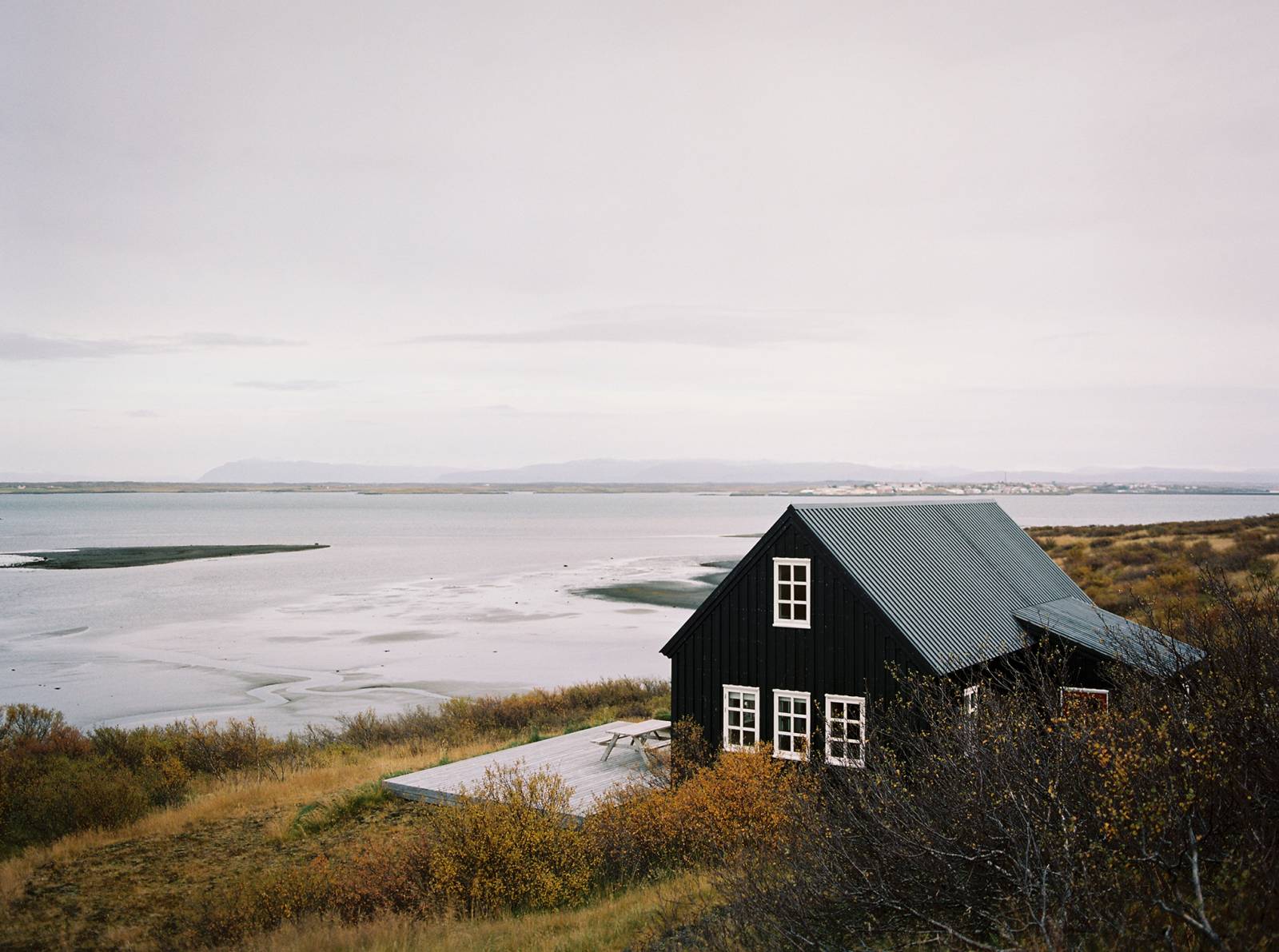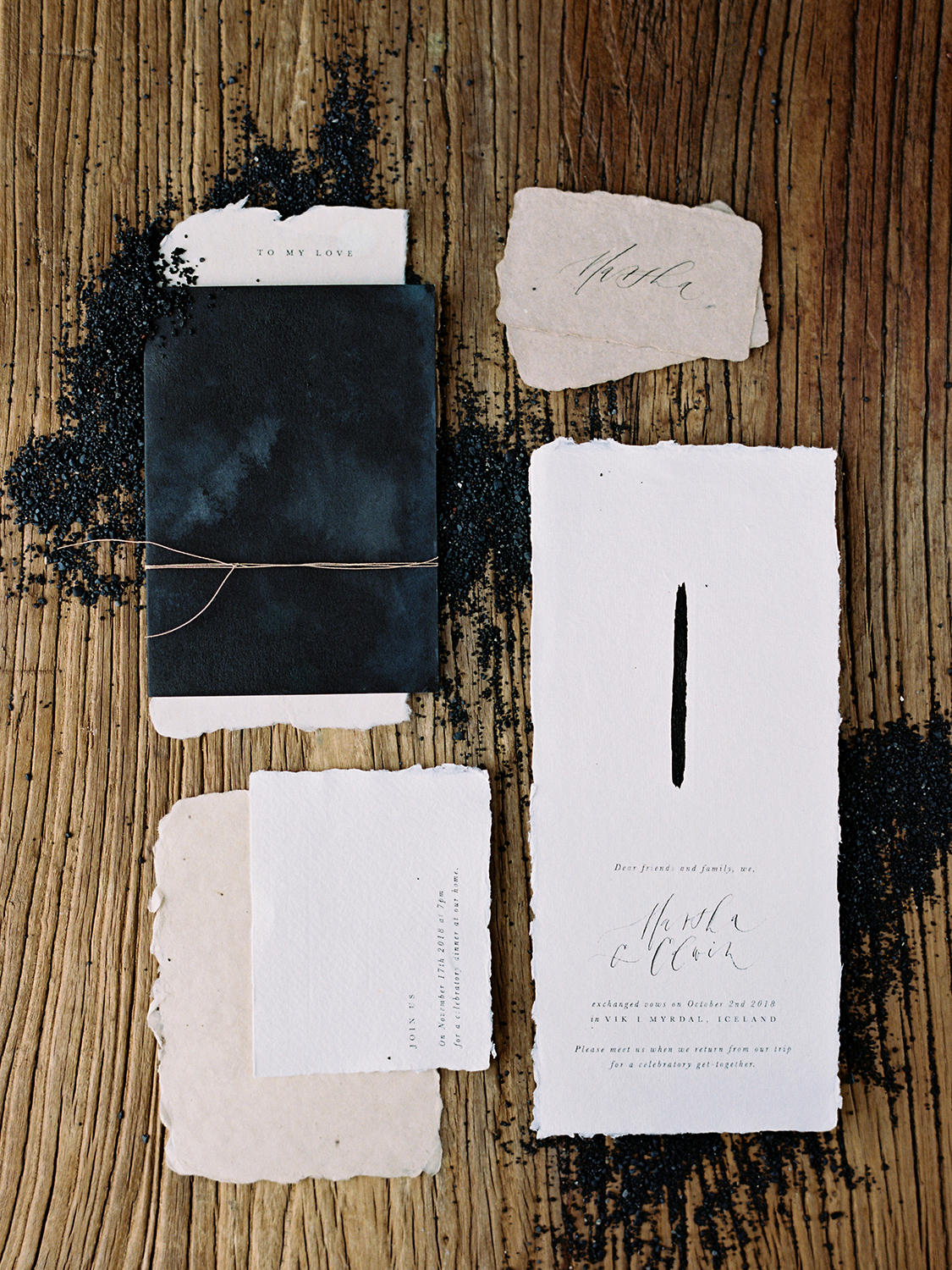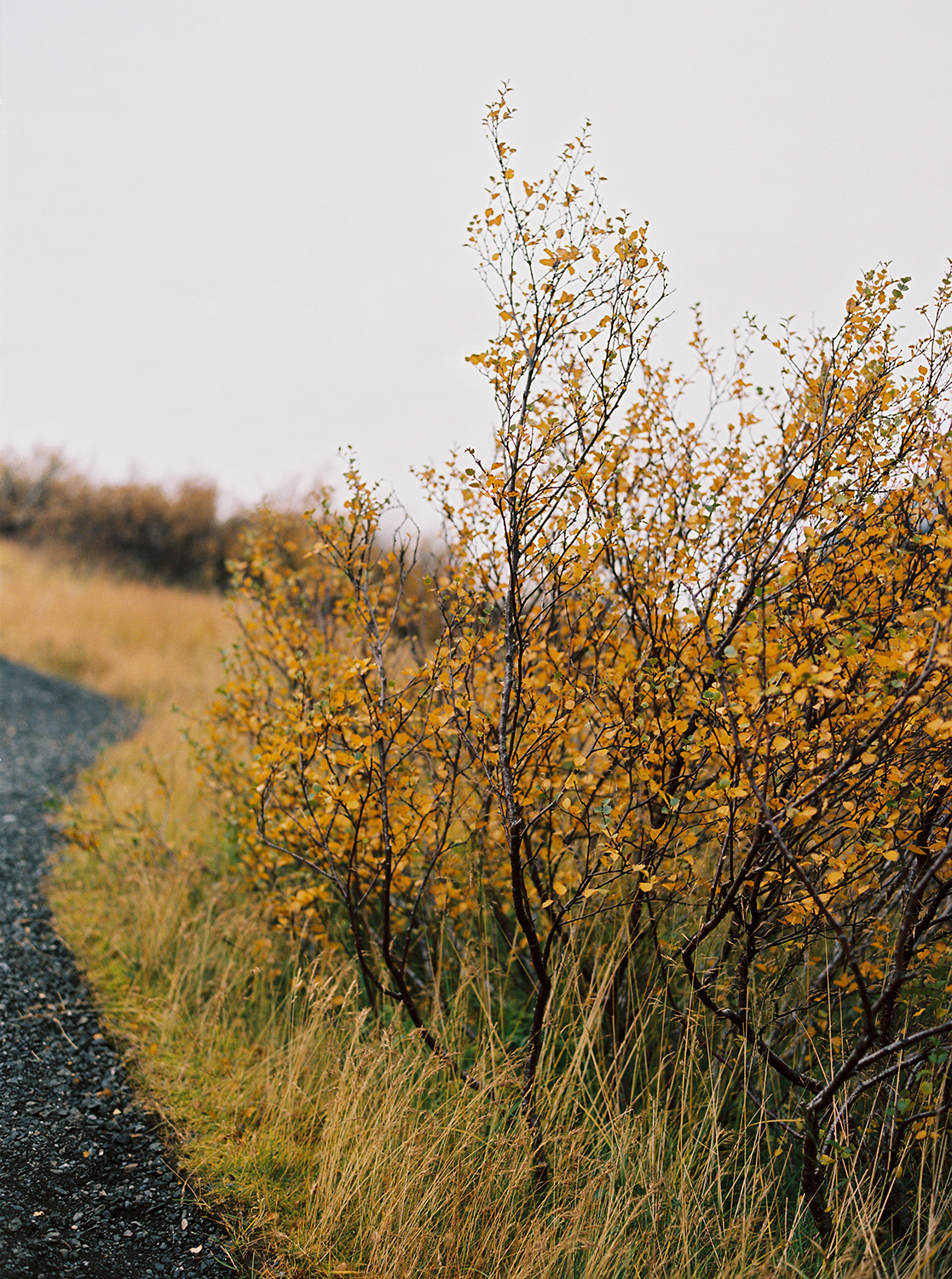 From NORD & MAE; "Designing and planning the perfect elopement day for Marsha & Ed in Iceland was such a beautiful adventure. This journey was going to be their first as a couple, their elopement before their big wedding the following year.
It was October in Iceland, so the weather was harsh, the wind brisk and snowfall was forecasted for the following days. We knew that while we wanted to take the couple out into the spectacular raw landscapes of this amazing country, we also needed them to have time for intimacy and reflection, cosy cuddles in the warmth. So, we had them start the day with a long morning at the black timber house, drinking tea, spending time together, getting ready and having a beautiful lunch. Setting these scenes and curating the space for them was a thoughtful process. We wanted each and every piece feel purposeful, making the environment feel comforting and authentic for Marsha & Ed.
After their lunch we headed out into the land. We explored rocky terrain and secluded beaches, mountainous areas and the most beautiful Icelandic birch forest. We stayed off the beaten path for most of it. We wanted to focus all of our efforts onto giving Marsha and Ed the opportunity to feel the power of this majestic landscape through a series of intimate moments - them alone in this great scenery. Leaning on each other, giving comfort and warmth while braving the Icelandic weather together. We ended the day at the iconic black beach at the southernmost part of the island. In a secluded corner, sheltered from the wind by majestic rock formations, Ed and Marsha read their vows to each other. The most beautiful end to an unforgettable day - for all of us."