How amazing would an escape on a beautiful sailing yacht be right now? (my three months of lockdown have me more desperate than usual!) This gorgeous sailboat inspiration styled by Hawaii wedding florist DESIGNS BY HEMINGWAY and captured by Dallas wedding photographer ALLEN TSAI depicts the most romantic way to elope. Debbie tells us, "I have always been attracted to a beautiful sailing yacht & loved the idea of having a romantic wedding on the coastal seas! The classic BENETEAU SAILING YACHT "Vanessa" docked in Honolulu, Hawaii is a real stunner! Our sunset elopement cruise started out at the Ala Wai boat HarboUr & sailed out across the beautiful skyline of Honolulu over to Waikiki. The smooth sailing crystal blue Pacific water & the iconic view of Diamond Head made a gorgeous backdrop for an unforgettable moment for the couple! For the floral decor, I combined floral blooms with a natural looking European/tropical feel with accents of white orchids from Maui. Designing with coastal accents in the details on the cake was so inspiring with coral and oyster shells with natural sand textured lines. Our lovely bride wore a beautiful white flowy silk chiffon dress from designer LEANNE MARSHALL that looked like a scene out of Mama Mia! It was the perfect evening with a sunset toast to the couple and an incredible view of the Honolulu city lights as we cruised about."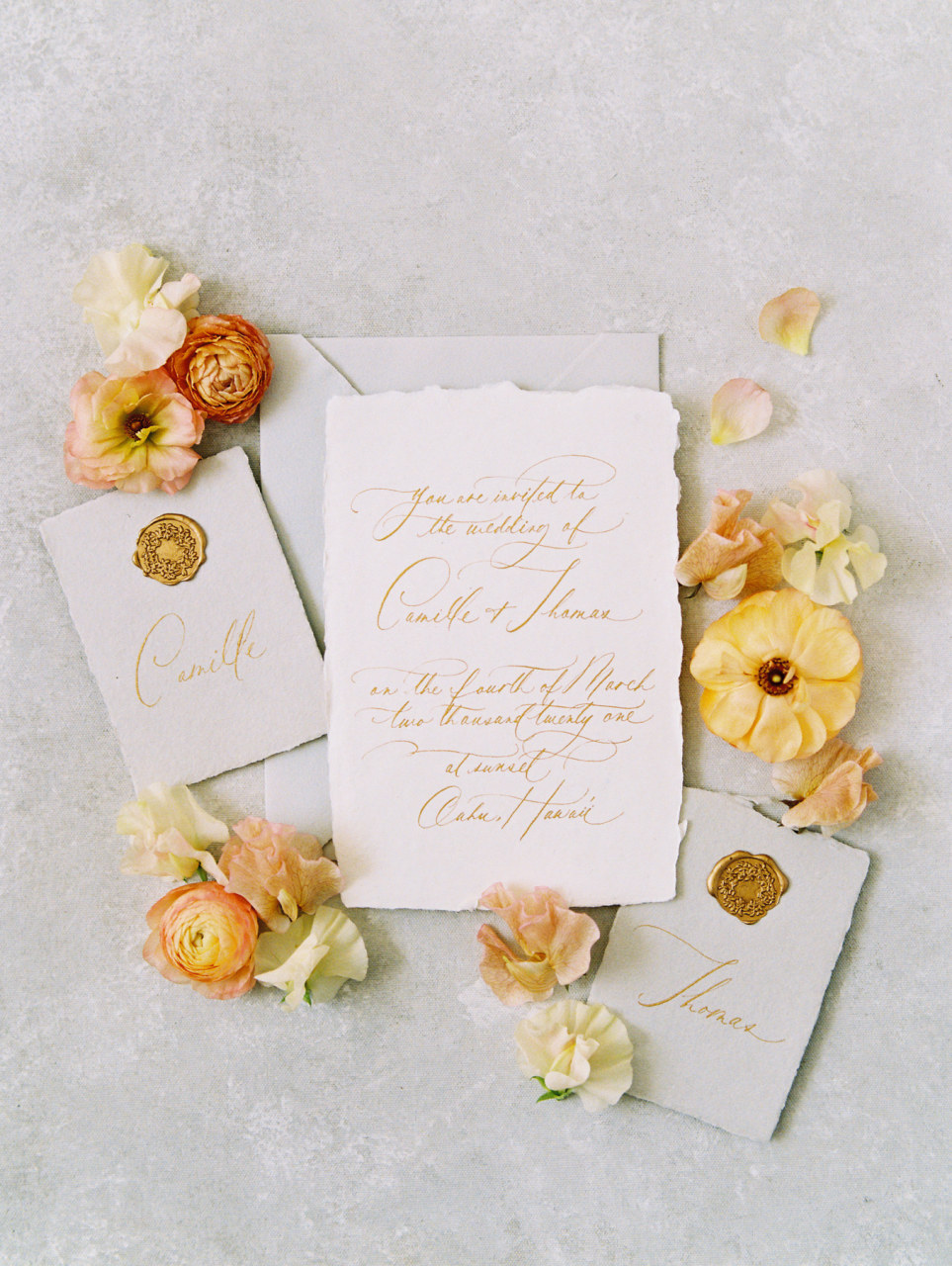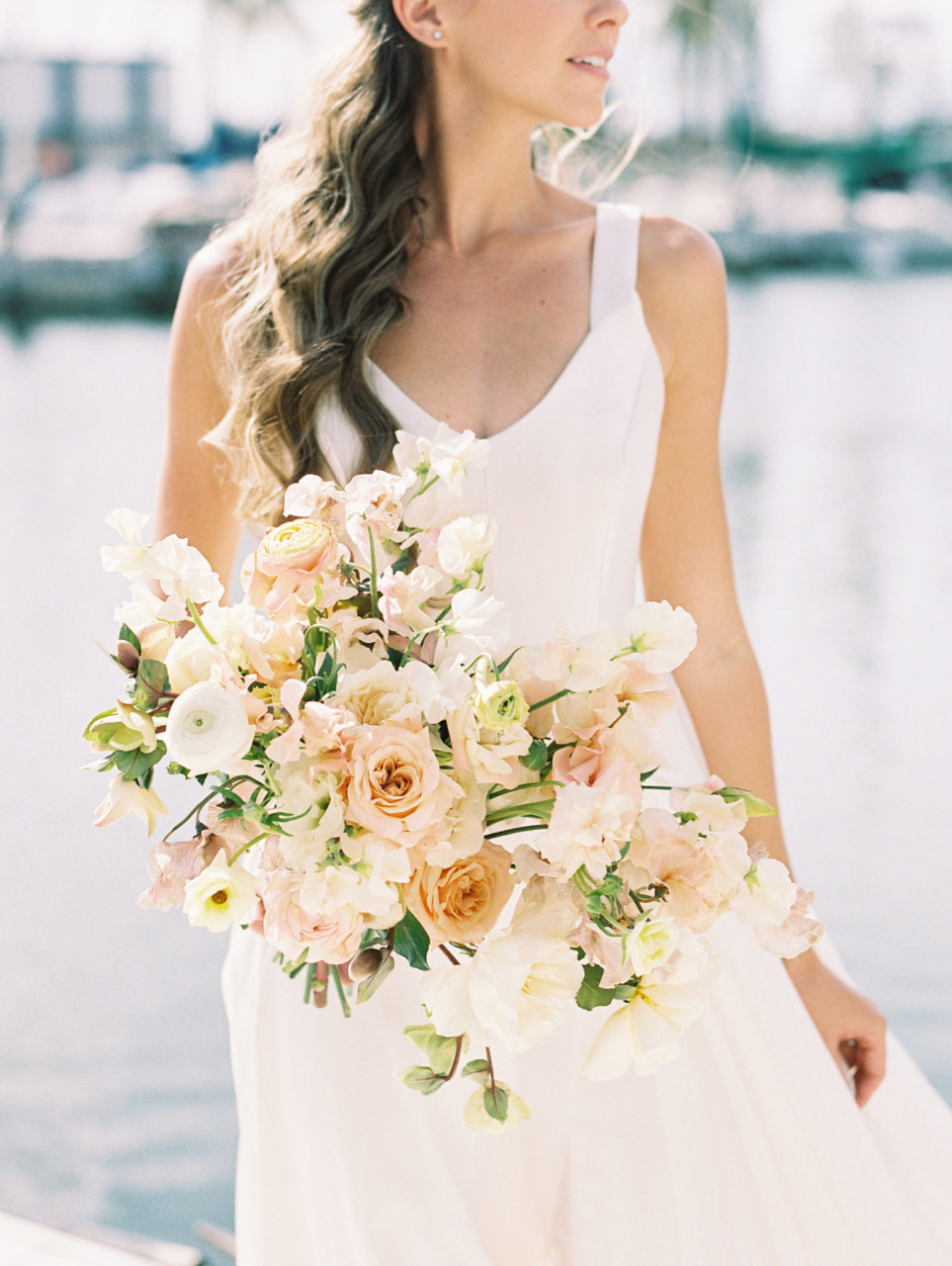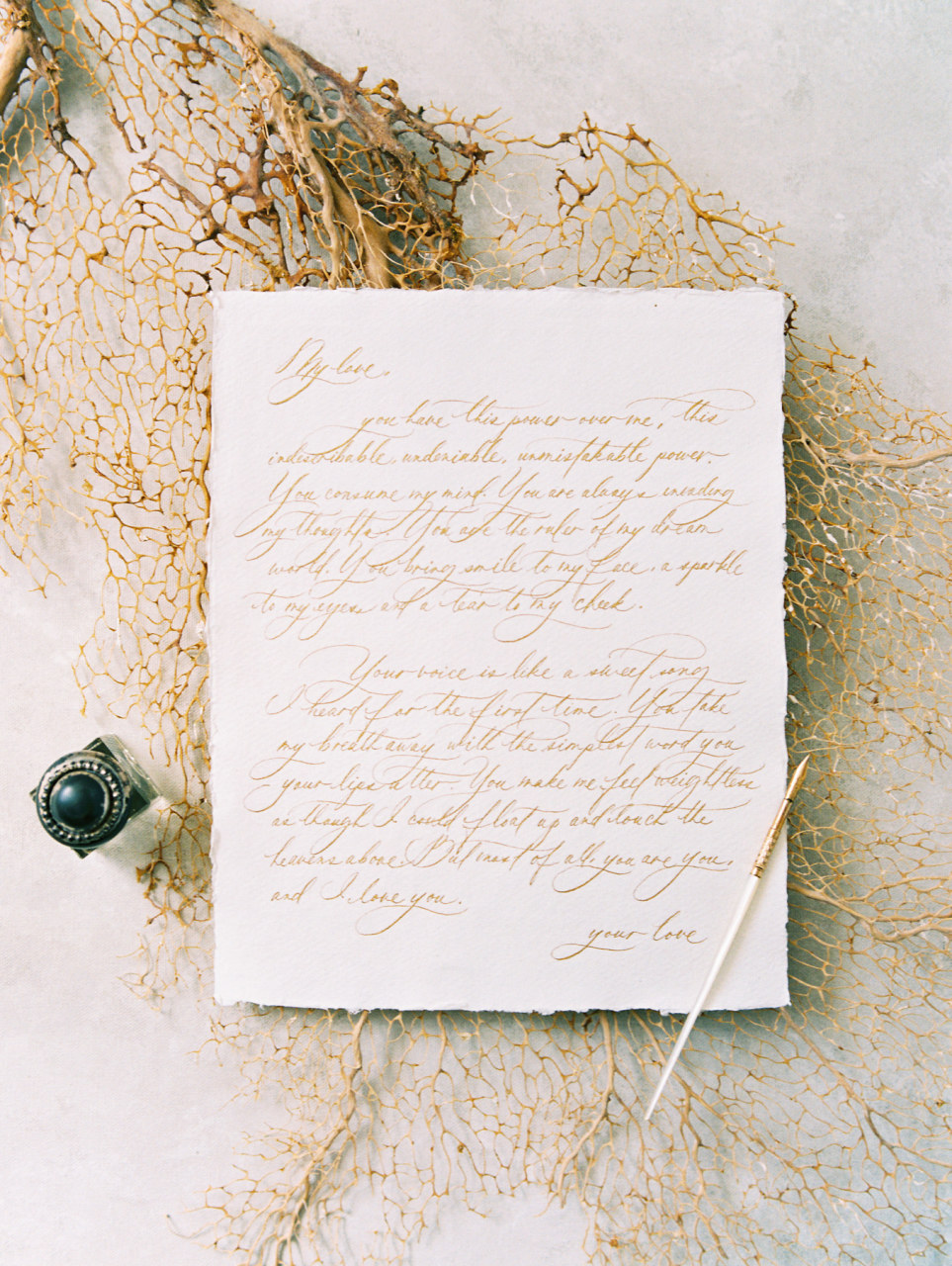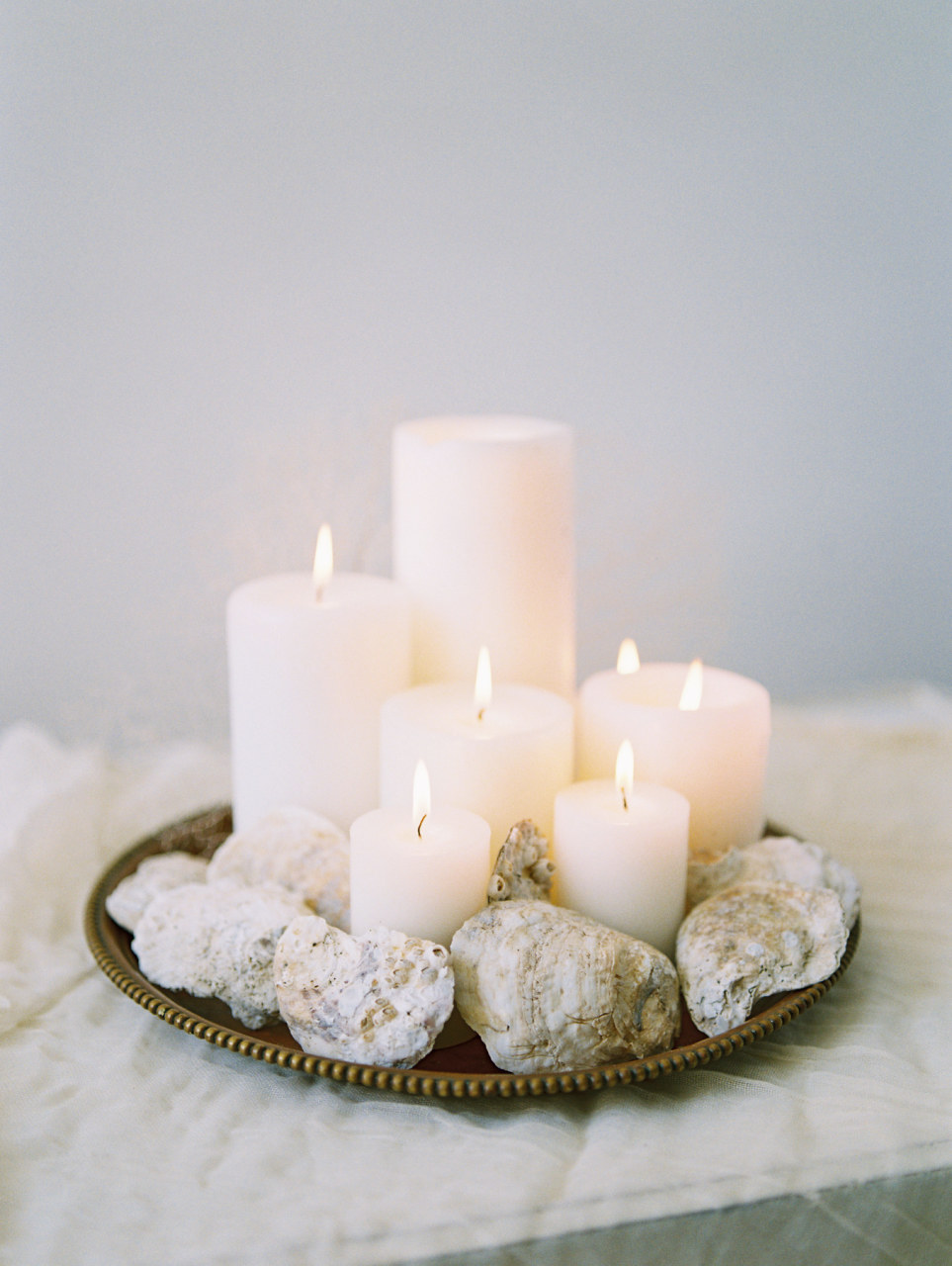 A huge thank you to Hawaii wedding florist DESIGNS BY HEMINGWAY for sharing this stunning wedding inspiration with us. Debbie Hemingway is known for her fine art and romantic styling as a leading wedding florist and stylist based in Honolulu. For several years, she was the florist to the stars at the Kahala Mandarin Oriental hotel & is a true creative artist with a passion for floral design, colour & styling. Her approach to design is classic & natural. Debbie creates works of art, and we highly recommend her for your Hawaii wedding. You can see more of her work in this Elegant Parisian bridal with old-world charm or in her portfolio here.
A big thanks to Dallas wedding photographer ALLEN TSAI for sharing this beautiful bridal inspiration with us! Allen has turned his passion for the art of photography and documenting poignant memories into a business. Whilst he is based in Dallas, TX, he has covered destination weddings all over the world including Mexico, Europe, and Asia. He brings a warm personality and professional spirit to his work with an airy, romantic, and dreamy aesthetic. If you're looking for a rare balance of technical, aesthetic, and emotional skills in a photographer, you will find it in this Dallas wedding photographer. Check out this Windswept Coastal Wedding Inspiration in Oahu that he captured.