Wanting their day to look and feel like the fairytale, the stunning natural beauty of the Pacific Northwest came to the party for Leanne & Lawson's celebration at CAMP KOREY. Having toured several venues in the greater Seattle region and not finding 'the one', the beautiful property ticked all the boxes and these absolutely stunning images by BLUE ROSE PHOTOGRAPHY highlight it to perfection!
HOW DID YOU MEET? Lawson and I met through his brother with whom I attended undergrad at Azusa Pacific University in California. Although it was after we graduated, our friend group got together for one last night on the town. Lucky for me, Lawson had started attending APU's grad program, and the stars aligned just right for us to meet that night and have our first date a week later on the day after Valentine's.
TELL US ABOUT YOUR PROPOSAL: Lawson proposed in one of the most beautiful backdrops of America, Katmai National Park in Alaska. We stood in the early morning chill for about an hour and watched as the native bears amazingly caught salmon swimming upstream. The crowd began to thin and Lawson and I posed for a picture when he got down on one knee and gave me the surprise of a lifetime.
TELL US ABOUT FINDING YOUR WEDDING DRESS/ATTIRE: I went wedding dress shopping in none other than Bakersfield, California. I wasn't planning on finding my dress this day, but wanted to have the shopping experience with my mom and this was the only time to do so. Lucky enough, my two maid-of-honours and sister-in-law were able to join me as well. We went to a local boutique and tried on a handful of dresses. My heart was in love with two of them, and after a good night's rest, I knew which was the one so I called first thing in the morning and got it ordered! After a long 8 months, it was finally delivered just under a month before the big day!
DESCRIBE YOUR WEDDING FLOWERS: Lawson and I love the unique blueish-green colour of eucalyptus and wanted that to be present throughout our florals. I wanted my bridal bouquet to be obnoxiously big and elegant, and the rest of the florals to be full of warm colour.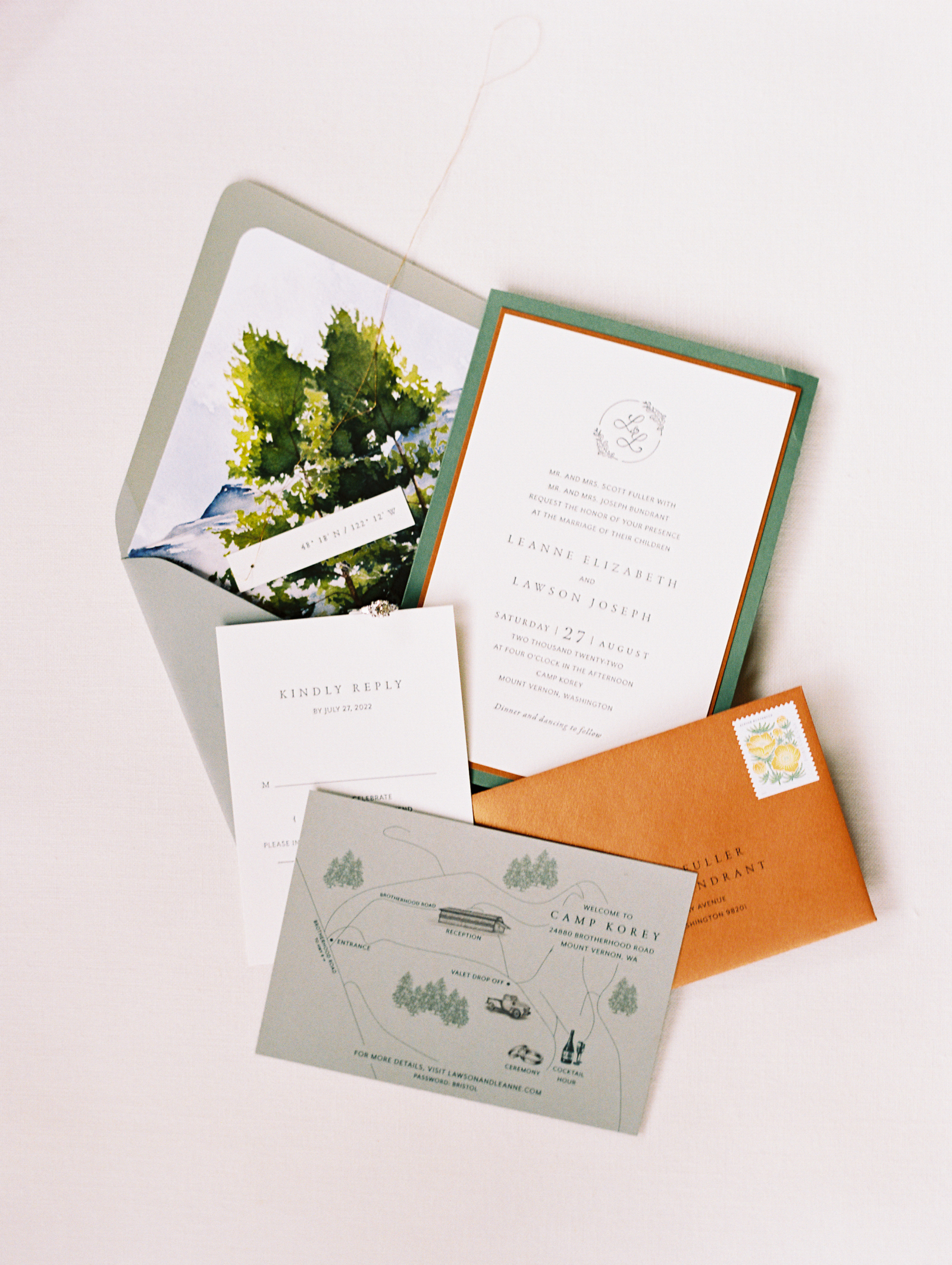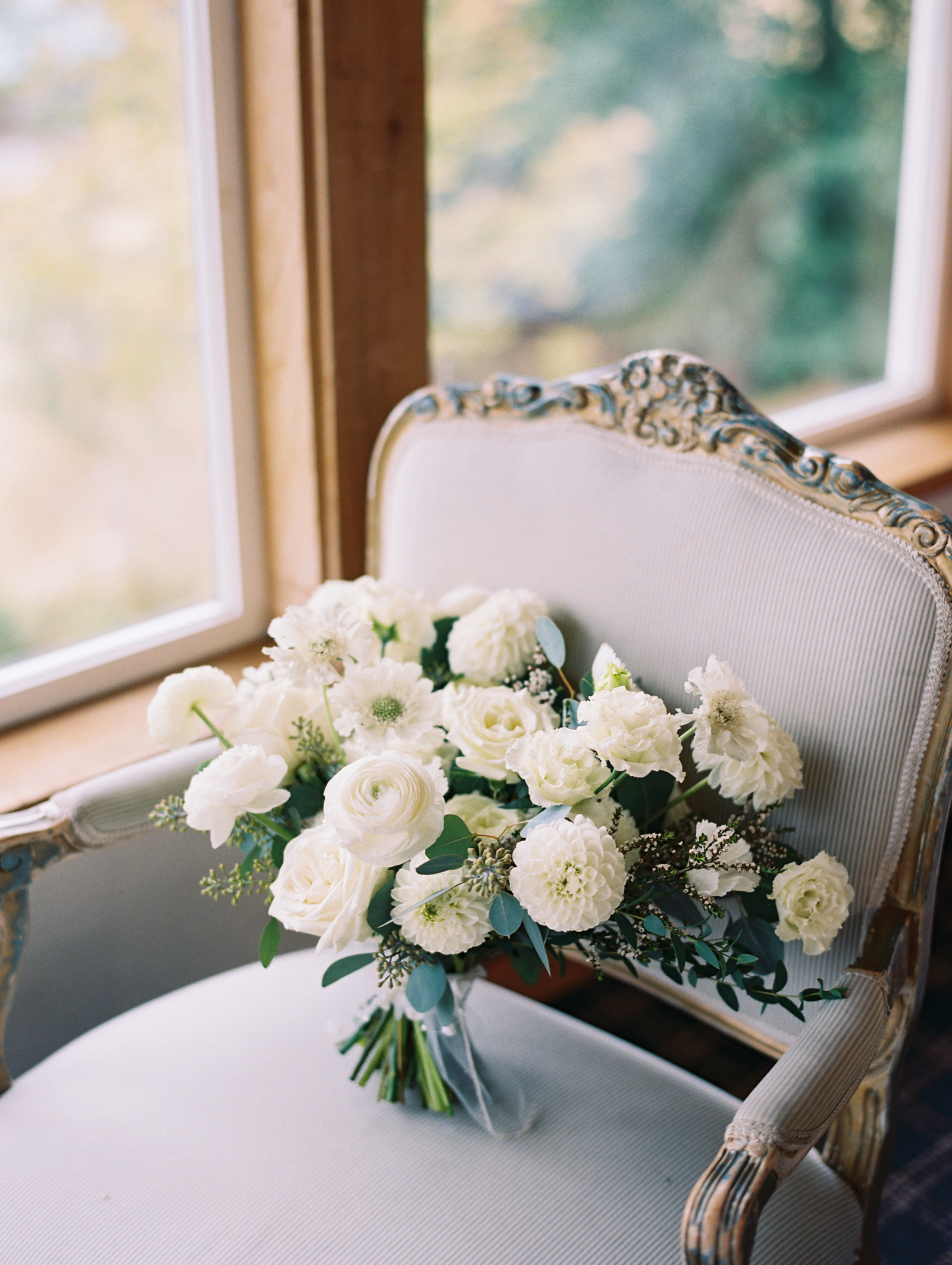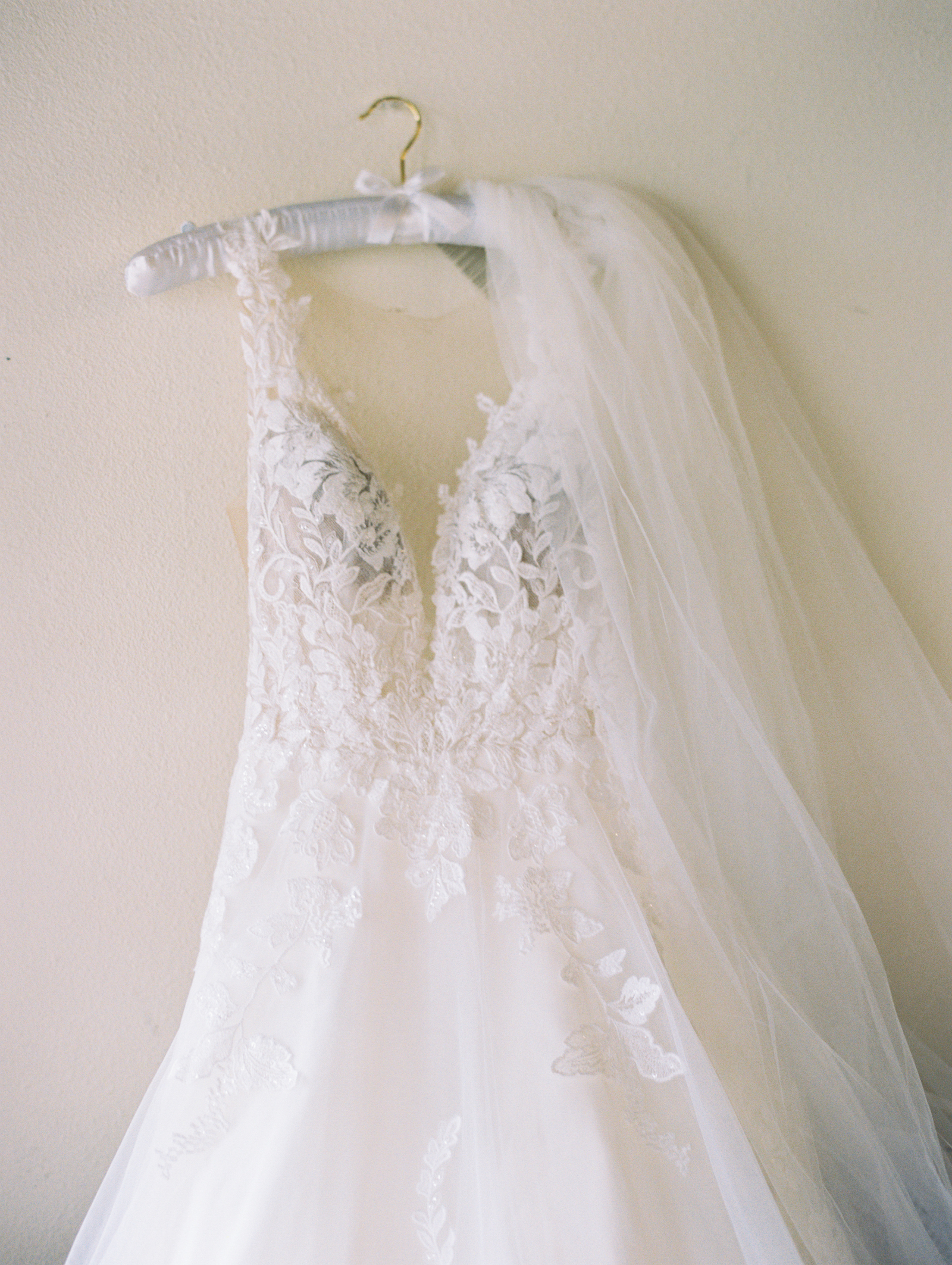 WHAT ADVICE WOULD YOU GIVE OUT TO A COUPLE PLANNING THEIR WEDDING? If you think something can wait – it can't! But actually, the one thing that made the day really special was the handcuff rule. Pretend you are handcuffed to your S.O. for the whole evening. Greet together, go to the bar together, dance together – never leave each other's side!
MOST MEMORABLE MOMENT? For me (the bride), the most memorable moment was when the wedding party and parents were walking down the aisle and I was waiting in the back with my dad. I was quite literally jumping for joy. There were no nerves, no anxiety, just pure excitement thinking about finally marrying the love of my life. For Lawson, he says watching me walk down the aisle with my dad.
WHAT ASPECT OF THE WEDDING WAS THE MOST IMPORTANT TO YOU BOTH? The most important aspect to us was having everyone we love there to celebrate with us.
ANY OTHER DETAILS THAT HELP TELL THE STORY OF YOUR DAY? Our union at this beautiful wedding is all thanks to God. We wanted Him to be the focus of our day more so than ourselves. We have vowed to keep God at the center of our marriage as Ecclesiastes 4:12 says, "A cord of three strands is not easily broken."
TELL US A LITTLE ABOUT YOUR HONEYMOON: Since I took lead on the wedding planning, Lawson and I made a deal that he would plan the whole honeymoon and it would be a surprise to me, and a surprise it was! When we got into LAX, Lawson revealed that we would be visiting the French Polynesian islands. Our first stop was five days in Bora Bora, a couple nights on Tahiti, and the remainder of our time on the island of Moorea. We snorkelled, swam with whales, sharks, and rays, consumed plenty of rum and soaked up enough sun to get us through the winter!