If you want to look back on your wedding photos in 40 or 50 years from now and still love everything about them, it pays to keep the styling towards more a classic and timeless aesthetic. Which is exactly what Allison & Aaron did for their wedding at IL MERCATO in New Orleans. TASHA RAE PHOTOGRAPHY was there to capture the day's festivities.
HOW DID YOU MEET? Of all the places, we met at a bar. On September 7, 2013 my friends and I decided to go watch an LSU game and oddly enough there was a random bull dog in the bar ( I'm a sucker for animals so I had to pet it) and out of nowhere this man came up and started small talk with me. We ended up talking for at least 2 hours ending with exchanging numbers and the rest was history!

TELL US ABOUT YOUR PROPOSAL: The proposal was anything but ordinary, but so us. We both love to scuba dive, so on October 16, 2016 Aaron planned for us to dive the New Orleans Aquarium. As soon as we got to the bottom of the aquarium I was looking around and he tapped me on my shoulder and pointed for me to look in the tunnel, I was shocked to see my dad holding a sign saying "you're the only fish in the sea for me" and 40 of our closest friends came in holding letters spelling out "will you marry me". We went straight up to get out of the water and he got down on one knee and placed the most beautiful ring on my finger.

TELL US ABOUT FINDING YOUR WEDDING DRESS: I originally thought I wanted a long sleeve lace wedding dress and I ended up falling love with the complete opposite. I tried on around 30 dresses and none of them blew me away until I found this one shoulder all silk timeless piece. I've always heard you just know when it's "the one" and it's so true!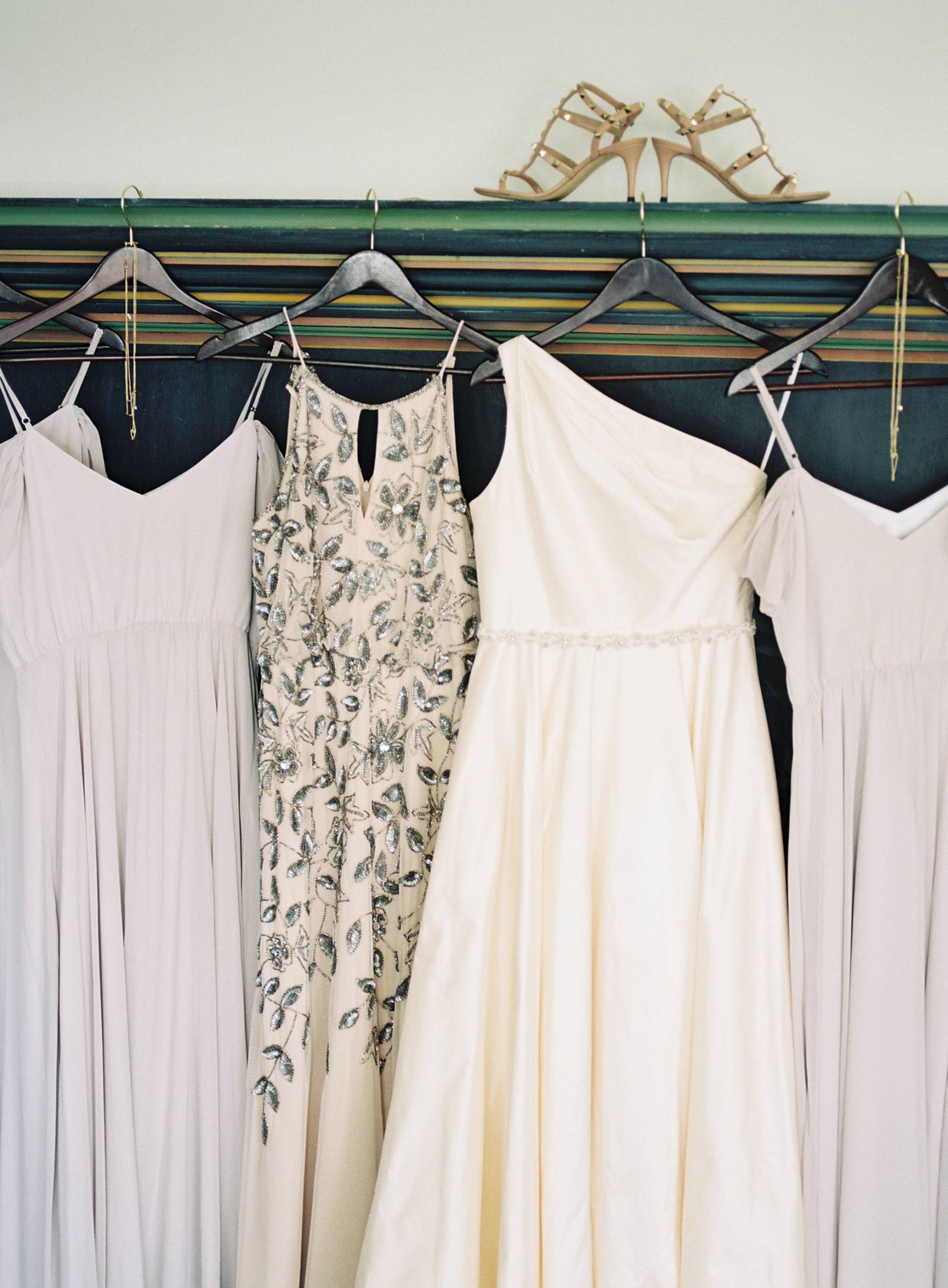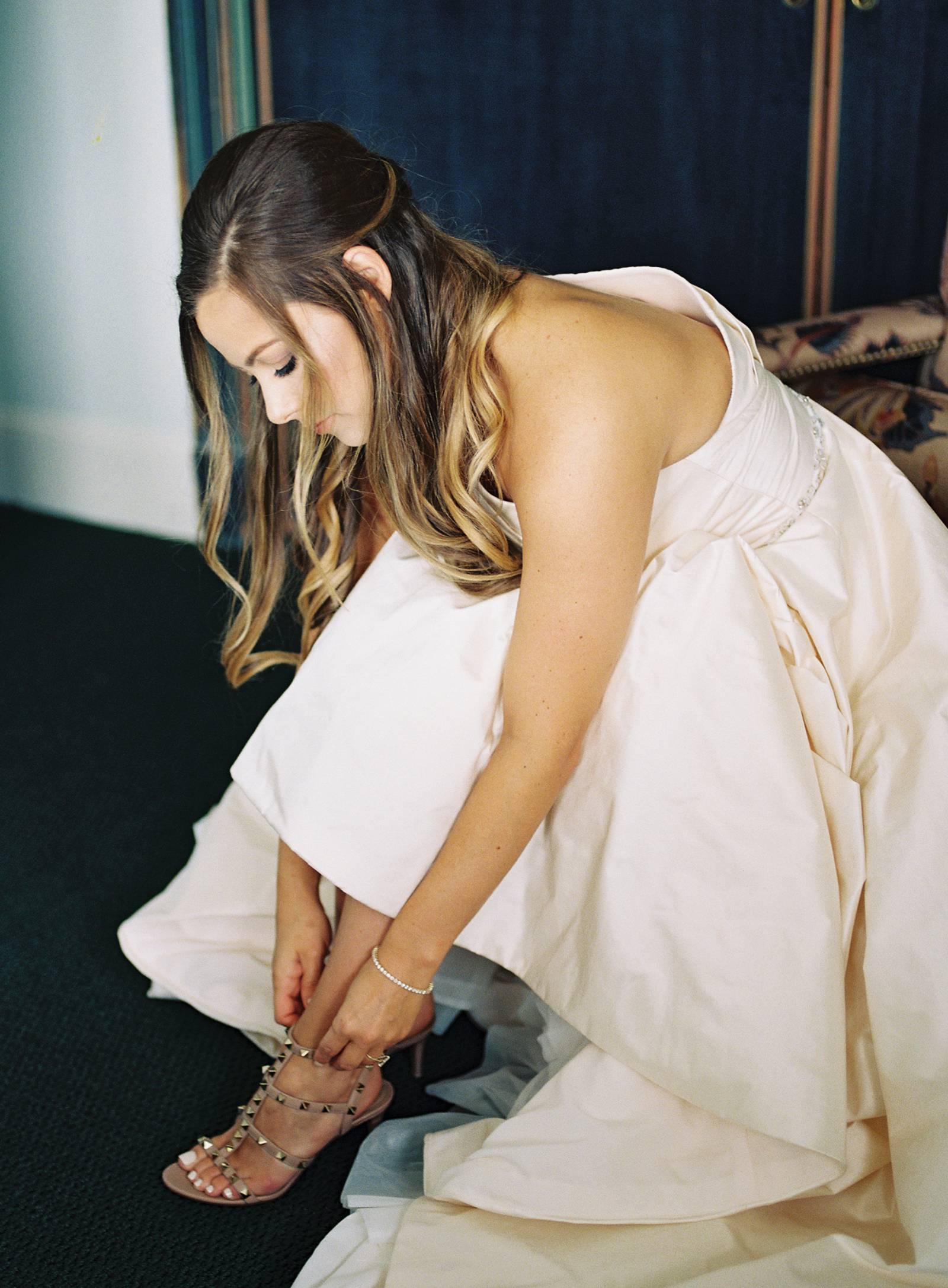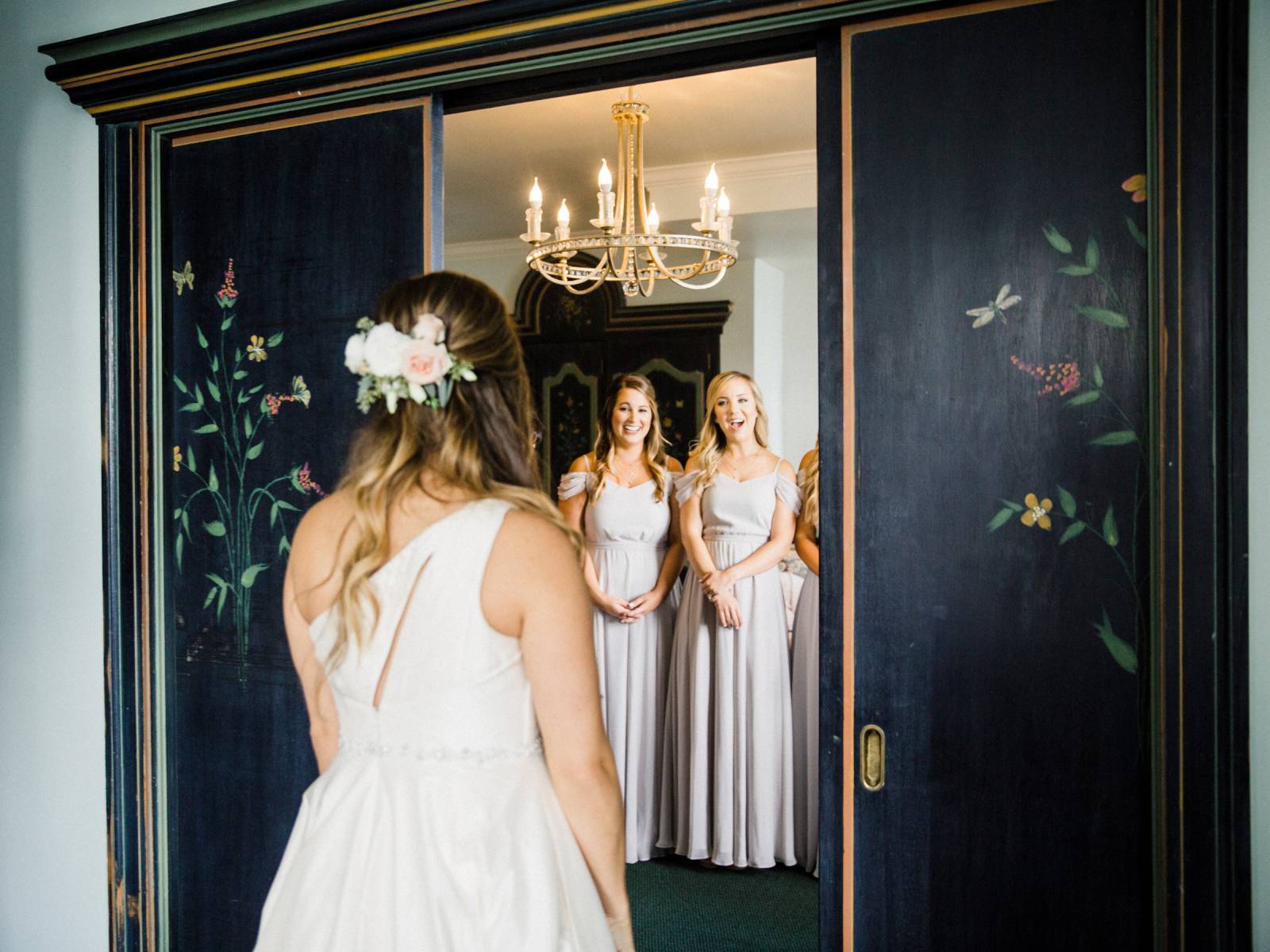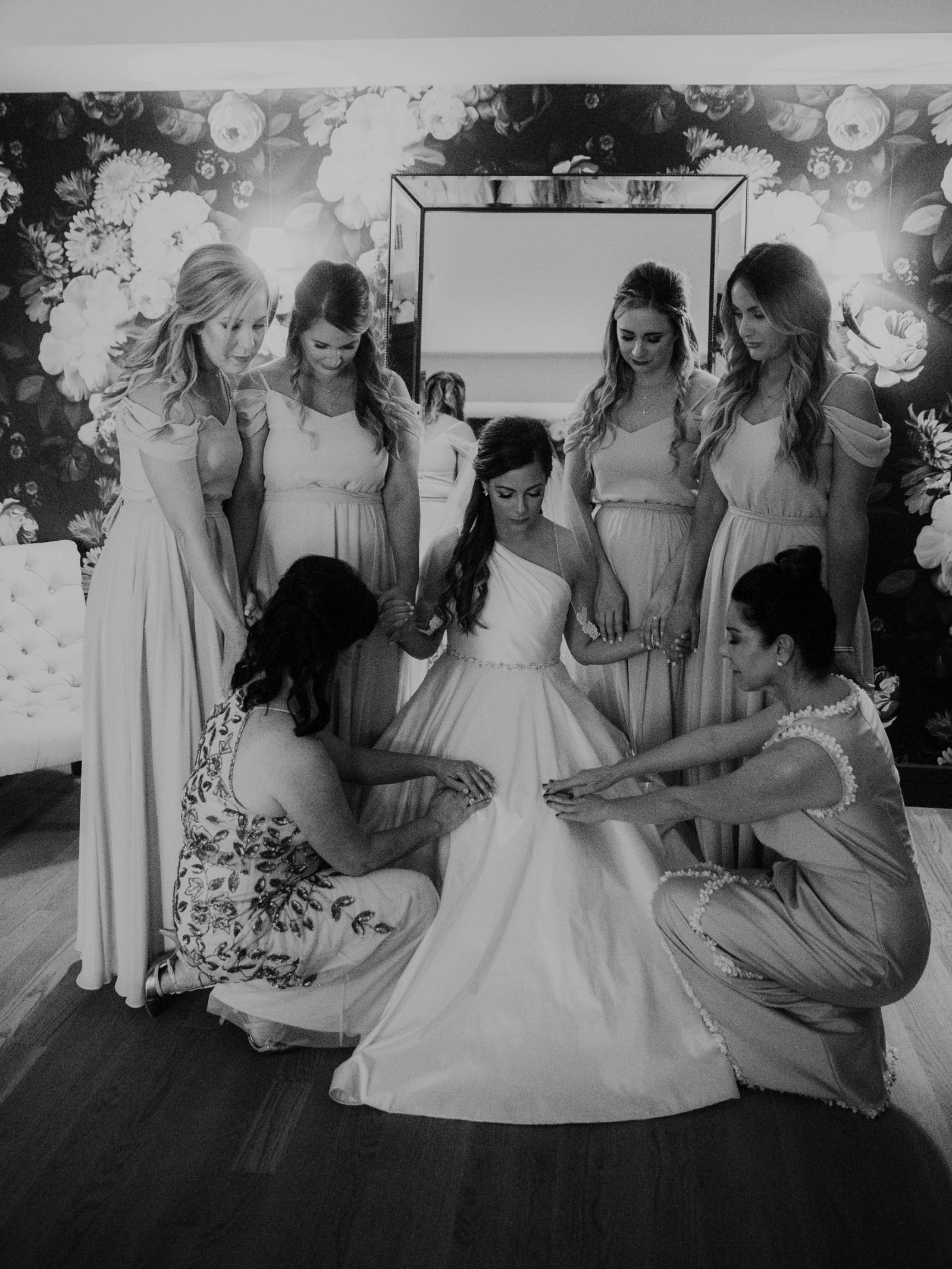 DESCRIBE YOUR WEDDING FLOWERS: Our wedding flowers were light and airy with tons of greenery. I knew I wanted mostly whites with soft touches of pink, and the lady I met made my vision come to life.

WHAT ADVICE WOULD YOU GIVE OUT TO A COUPLE PLANNING THEIR WEDDING? The advice I would give to another couple planning their wedding would be to enjoy the planning, and don't sweat the small stuff! I absolutely loved it, of course it can get a little stressful at times but everything will turn out the way you want it in the end.
MOST MEMORABLE MOMENT? The most memorable moment was our first look. I loved having that special moment in private with my soon to be husband, and my father. I will cherish that memory for a lifetime!

ANY OTHER DETAILS THAT HELP TELL THE STORY OF YOUR DAY? We're a little obsessed with our fur baby so we had to find a way to involve him in our big day. We had our nephew walk him down the aisle and it was absolutely adorable!

TELL US A LITTLE ABOUT YOUR HONEYMOON: We decided on Bora Bora and Tahiti for our honeymoon was absolutely breathtaking. The water, people and food were amazing! We love everything to do with water so we knew it would be a once in a lifetime trip.

IS THERE ANYTHING YOU WOULD CHANGE OR DO DIFFERENTLY? I can honestly say no, I loved every single part of the day and wish I could relive it all over again.