This beautiful Western Australia wedding by CARLA ATLEY took place at Matilda Bay - set on the beautiful Swan River - right around the corner from where this gorgeous couple grew up. Which of course meant it was extra special and made perfect sense to get married there! With both the ceremony and reception being held under the trees in the beautiful park like grounds, they wanted the rest of their wedding style to reflect that feeling, and ensured that the flowers and furniture felt like an extension of the location. Bride Emma wore a stunning long sleeved lace gown by AE'LKEMI which was the epitome of timeless elegance.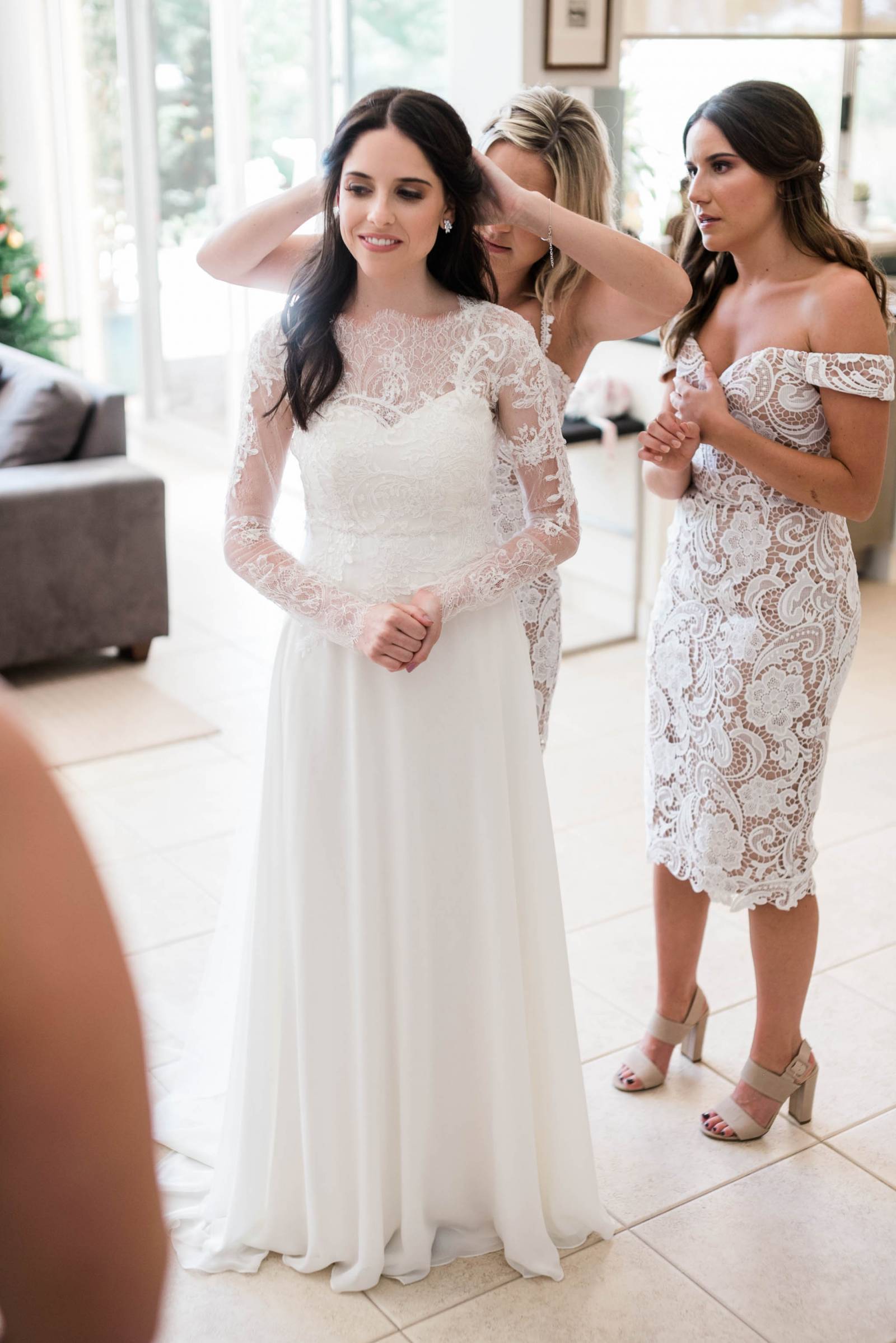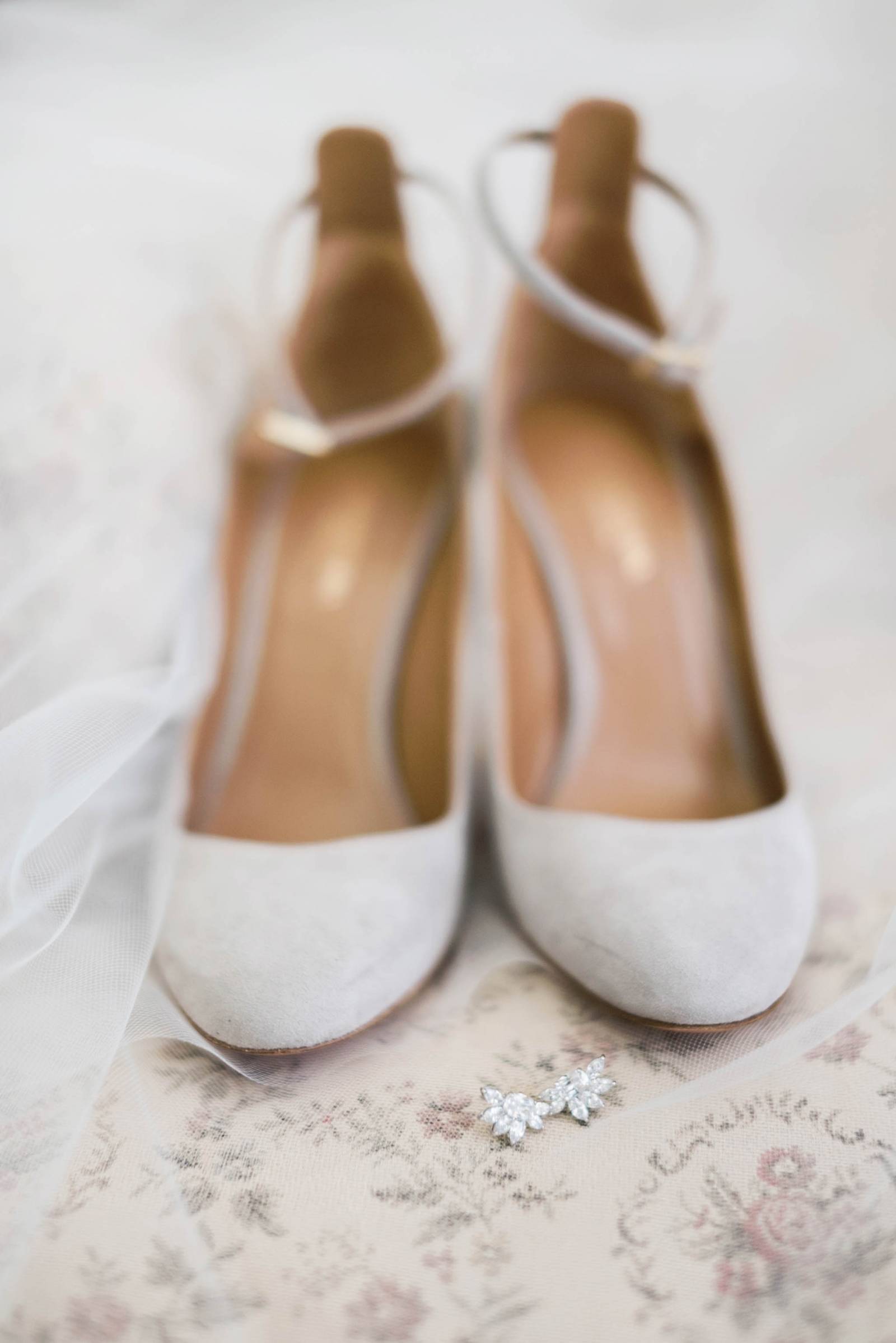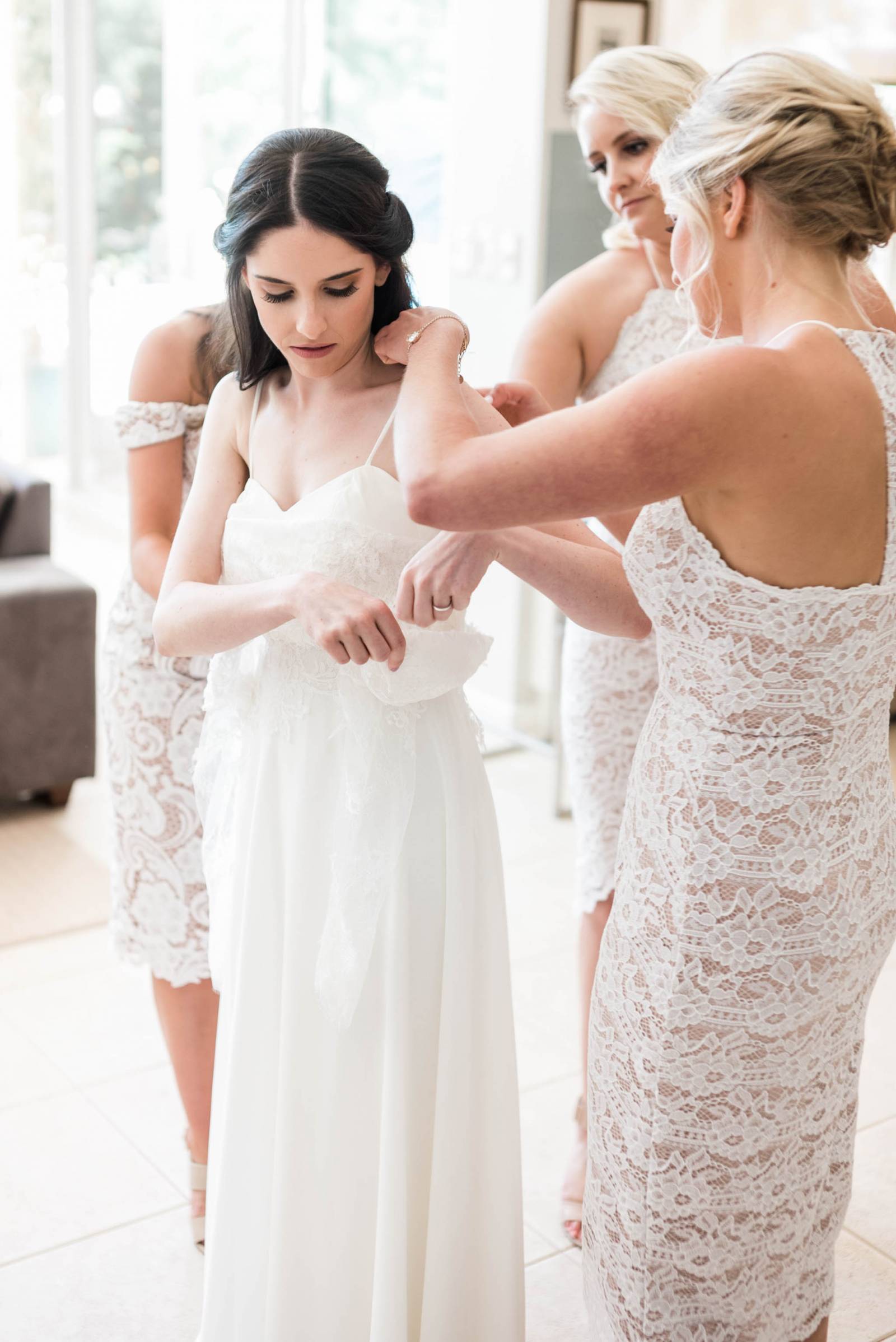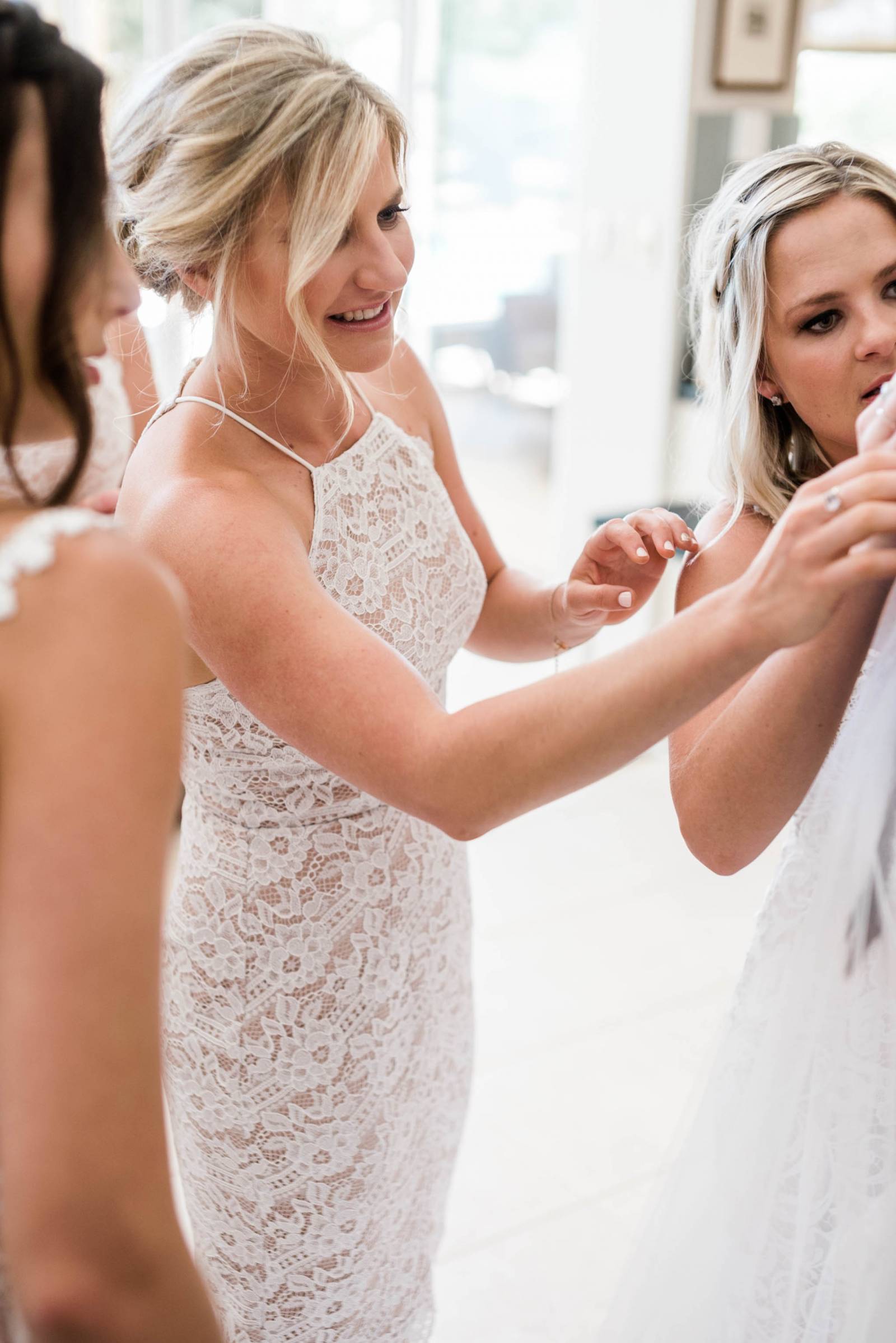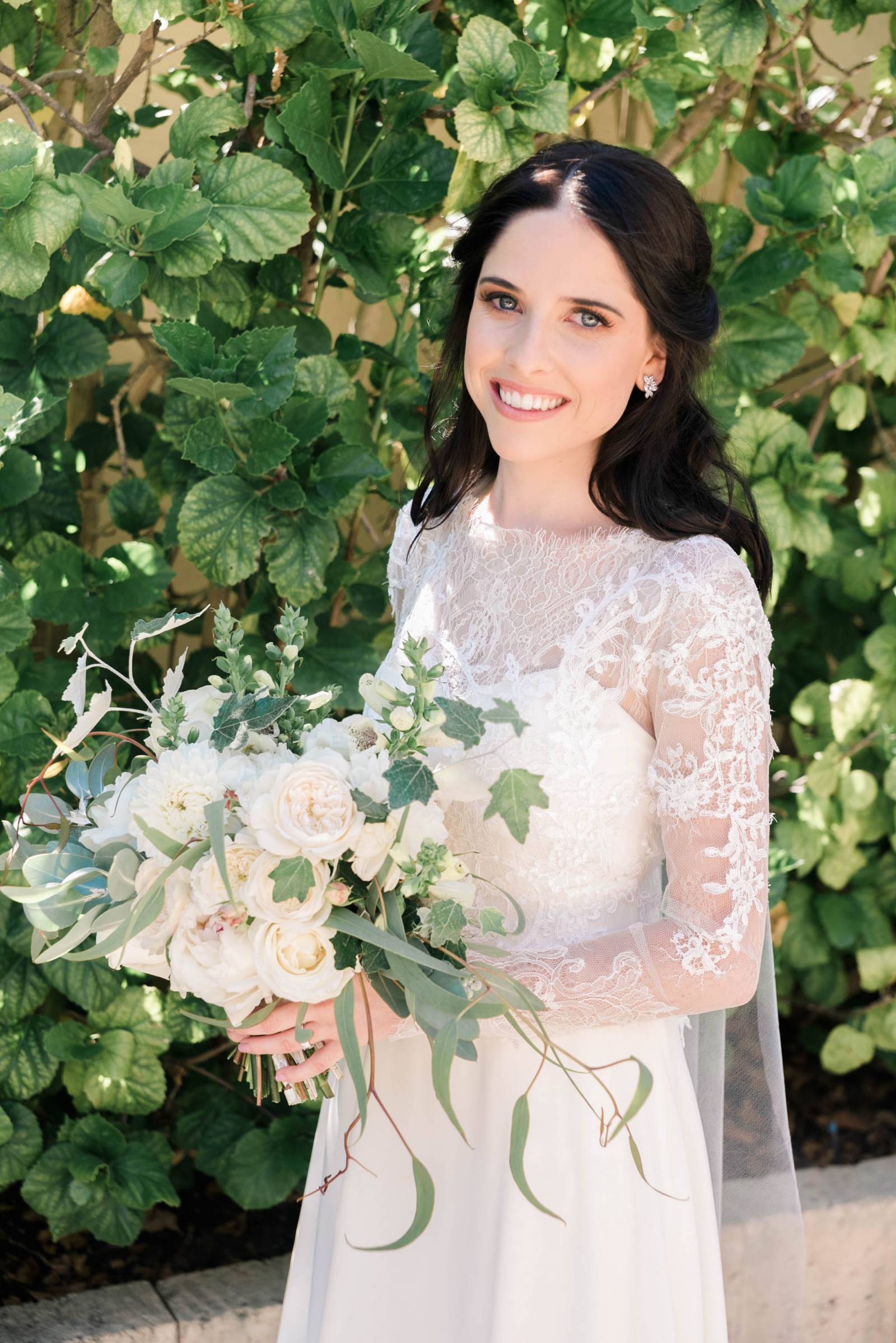 Isn't it nice to see a groom and Mum shot?
HOW DID YOU MEET? Dave and I initially met when we worked together at the local pub. Dave worked in the Bottle Shop and I worked in the bar. A few years later (once Dave had left) we went on our first date. We had similar friendship groups and bumped into each other a lot over the years before we went on our first official date!
TELL US ABOUT YOUR PROPOSAL: Our first holiday together, Dave and I went to Singapore and Malaysia. He took me there as a gift, and on the night of my birthday we went to dinner at the Botanic Gardens in Singapore. 7 years later, we found ourselves back in Singapore for a quick getaway. He took me back to the Botanic Gardens and proposed!
TELL US ABOUT FINDING YOUR WEDDING DRESS: Finding 'the dress' was not a smooth process unfortunately. I found a style I liked, but the lace was covered in beads. We bought the dress, with the promise that the dress could be made without the beads on it. When it arrived, it was not was I was hoping it to be. With a few months to spare before the wedding, we went to Ae'lkemi who designed a beautiful long sleeved classic gown in record time that I loved.
ANY DIY ELEMENTS? Our suppliers were so helpful with everything, we didn't do too much DIY. We made a sign for the gift table, but didn't do too much else on our own.
DESCRIBE YOUR WEDDING FLOWERS: Our wedding bouquets and flowers were exactly what we were hoping for. Soft and unstructured in design, with lots of gorgeous native greenery throughout providing great texture. We wanted only white flowers with lots of greenery to work beautifully with the setting and the bridal party's colours (white for the bridesmaids and navy for the groomsmen).
FAVOURITE DETAIL OF THE DAY: Our favourite detail would have to be the incredible greenery and lighting feature hanging in the middle of the marquee above the bridal party. It was absolutely breathtaking, with geometric pendant lights and lots of different cascading foliages and textures.
WHAT ADVICE WOULD YOU GIVE OUT TO A COUPLE PLANNING THEIR WEDDING? Don't overthink it! Everyone has an opinion and wants to share and give you advise. Just do what you feel is right for you and your bride/groom. The day will be perfect no matter whether you serve chicken or beef for dinner!
MOST MEMORABLE MOMENT? Dave and I took 5 minutes and snuck away from the reception and walked up the river together alone. It was so special and we watched the full moon over the river. A breathtaking moment amongst the fun!
ANY OTHER DETAILS THAT HELP TELL THE STORY OF YOUR DAY? We couldn't decide what we wanted to do for the dinner part of the evening. In the end we decided on a buffet style dinner, with different dishes placed on the tables in front of the guests so they could help themselves. We are SO glad we made this decision. It got everyone chatting to each other and the food was absolutely delish. It allowed guests to try a bit of everything too.
IS THERE ANYTHING YOU WOULD CHANGE OR DO DIFFERENTLY? We wouldn't change a thing. It was such a special day and everything was perfect. We just want to do it all again!