Captured by North Carolina wedding photographer MCSWEEN PHOTOGRAPHY. this wedding inspiration at OLD EDWARDS INN was influenced by the timelessness of the Highlands and their magical appeal. The pink ELITE POUR LA VIE gown is the starting point for inspiration of the editorial. Themes of inspiration that set the tone for the design were the gown's classic silhouette adorned with architectural traits and all things blush.
Tanya from MCSWEEN PHOTOGRAPHY tells us,"Hello gorgeous pink gown! Probably my favourite part of this editorial. The perfect pink ballroom gown to go with a garden dream wedding. We start in the orchard with an elegant table donning the most classically beautiful arrangements by BOUQUET ATLANTA. The table is a very neutral colour palette with a pop of rose in the velvet napkin adorning each plate. Glasses filled with a pale pink rosé are the perfect touch.
The Farm at Old Edwards boasts an iconic row of evergreen trees that is just stunning. The row of trees creates natural lead lines that bring the eye of the viewer right to the subject. The perfect place for bridal portraits, bride and groom portraits, and even a bridal prance shot. Another gem at The Farm at Old Edwards is the bridge that overlooks the pond. It's serious secret garden vibes for sure! All the romantic feels, which is why it's another favourite place at the farm for portraits."
Wedding stationery designer INQUISITED designed the prettiest paper goods for the shoot which were beautifully styled by Wedding planner GODFREYS WEDDINGS.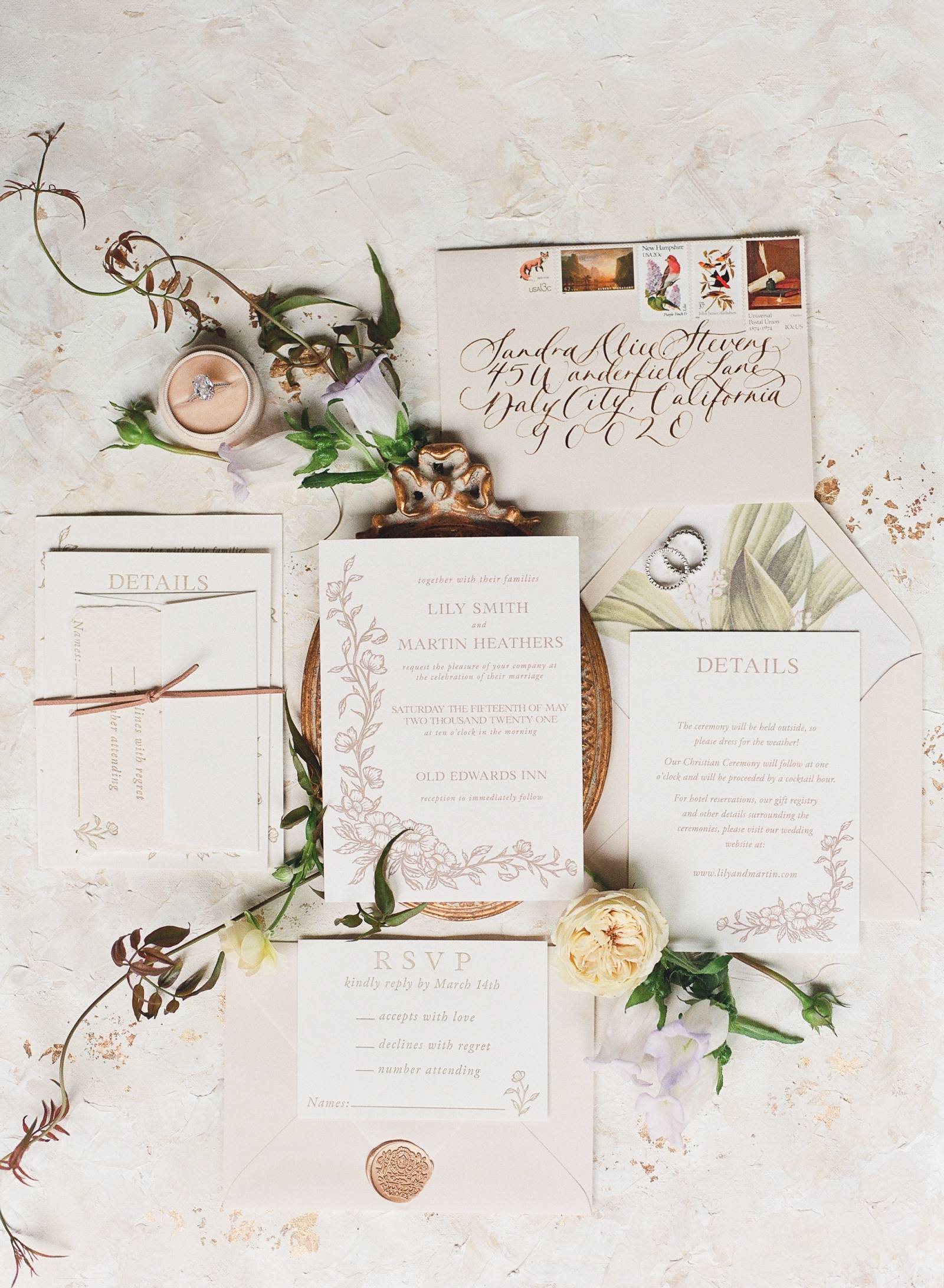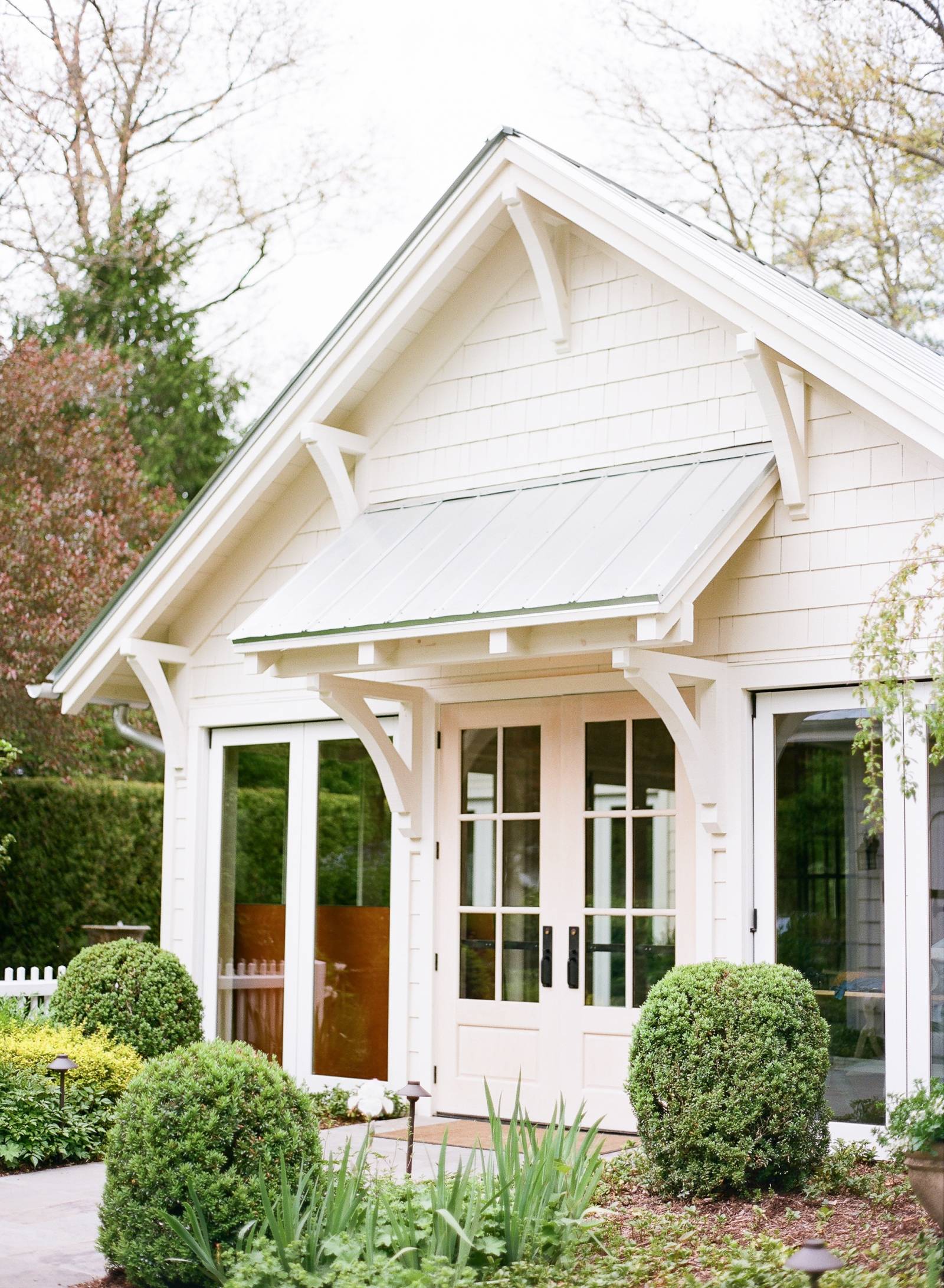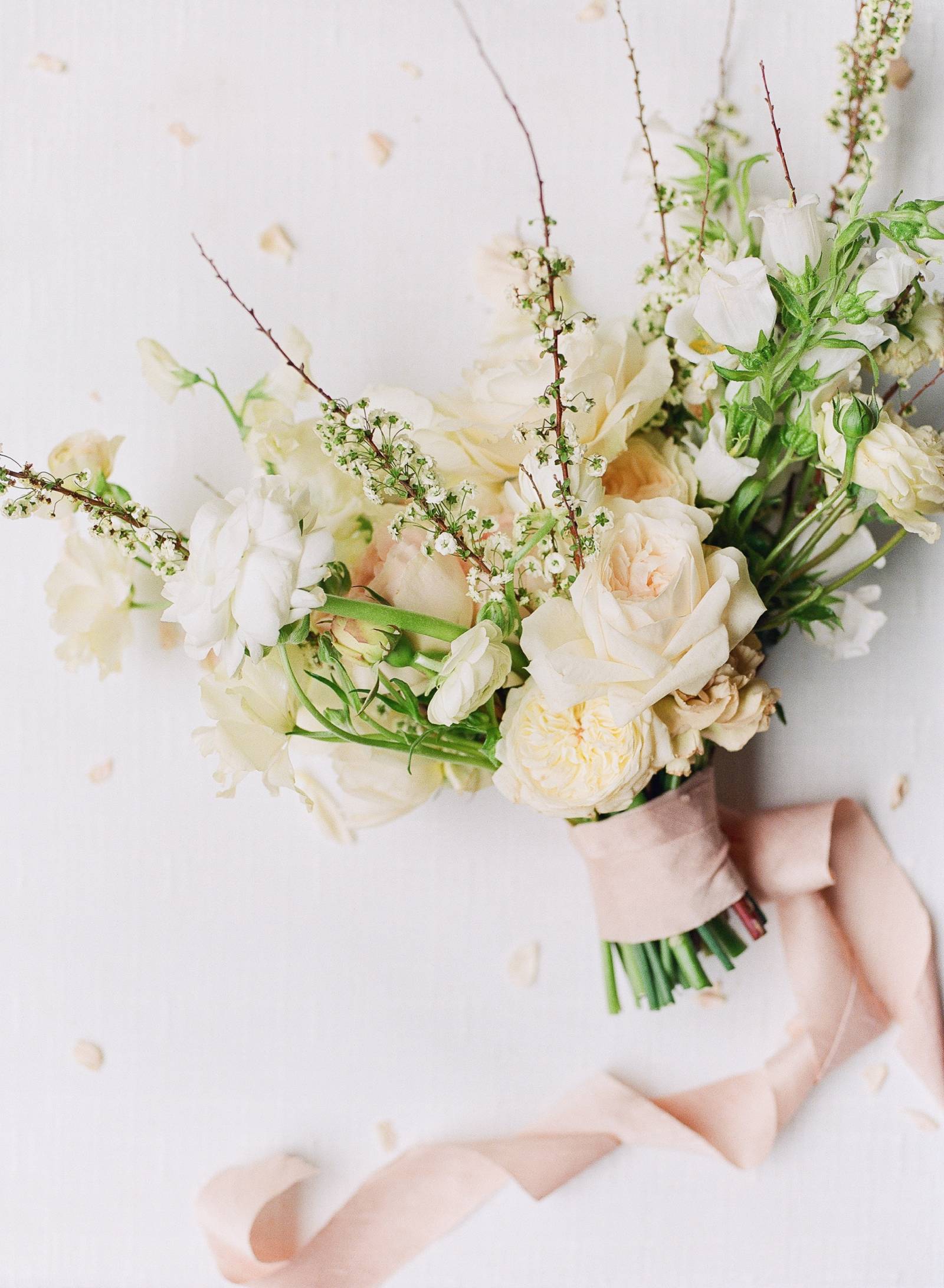 A huge thanks to North Carolina wedding photographer MCSWEEN PHOTOGRAPHY for sharing this beautiful shoot with us. For the McSweens, photographing the lives of their clients is a life-giving job for which they are so thankful! Head over to their portfolio to see more of their work and you should check out this adorable Mountain top engagement session with pups.
Stationery designer INQUISITED is a valued member of our vendor collective. INQUISITED is a bespoke handmade paper-making, stationery design and letterpress studio. Designer Sakshi tells us, "We work with couples worldwide to create not only unique stationery, but fully custom handmade paper. Creating stationery that is inspired by gardens and the soft yet vibrant colours of nature, we put sustainability at the forefront while still designing the highest quality stationery that your guests and loved ones will cherish." Check out more of their portfolio here.