It's always a great day on the blog when we get to feature the work of Colorado Wedding Photographer WINSOME & WRIGHT. Her work is truly sublime, and this Santa Barbara wine country wedding is everything our romance loving hearts adore. Held at the stunning SUNSTONE WINERY it was coordinated by JOY PROCTOR and features some beautiful florals by WILDER FLORAL CO.
It was a lifelong dream of the bride's to get married at a vineyard - not exactly the most realistic of ideas growing up in Sweden. But a move to Los Angeles helped that dream become a possibility. The gorgeous Camilla tells us, "In choosing where to get married, the location and overall weekend experience was really important to us since all our guests were going to fly in from overseas. We wanted a place where we could create a community of our favourite people for one whole weekend. We ended up picking The Villa at Sunstone Winery as our venue where we hosted both of our families during the wedding weekend. The breathtaking venue took us by storm, and after seeing it I could not envision myself getting married anywhere else.
So much heart and soul went into planning our wedding. We wanted it to be personal, soft, elegant and... (being an interior designer myself) picture perfect. All of which I believe we accomplished well. We wanted the day to be about us. Our vision for the wedding was for it to be timeless and romantic, coloured with a chic palette of champagne crème, pure white, ivory, pale pink, warm olive green and sparkles of gold to set the tone for a soft, feminine July wedding.
We wanted to have an outdoor reception and ended up having it at the back of the villa with the sky covered in string lights and behind us we had the vines creating the perfect backdrop. My husband and I were seated in a beautiful high baked canopy chair for two, which made a striking focal point for the reception area. All the furniture and decor had to be brought in to the venue and I worked with The Tent Merchant for furniture and decor and La Tavola for the linen. Working with these vendors really made it possible for me to achieve my al fresco dream.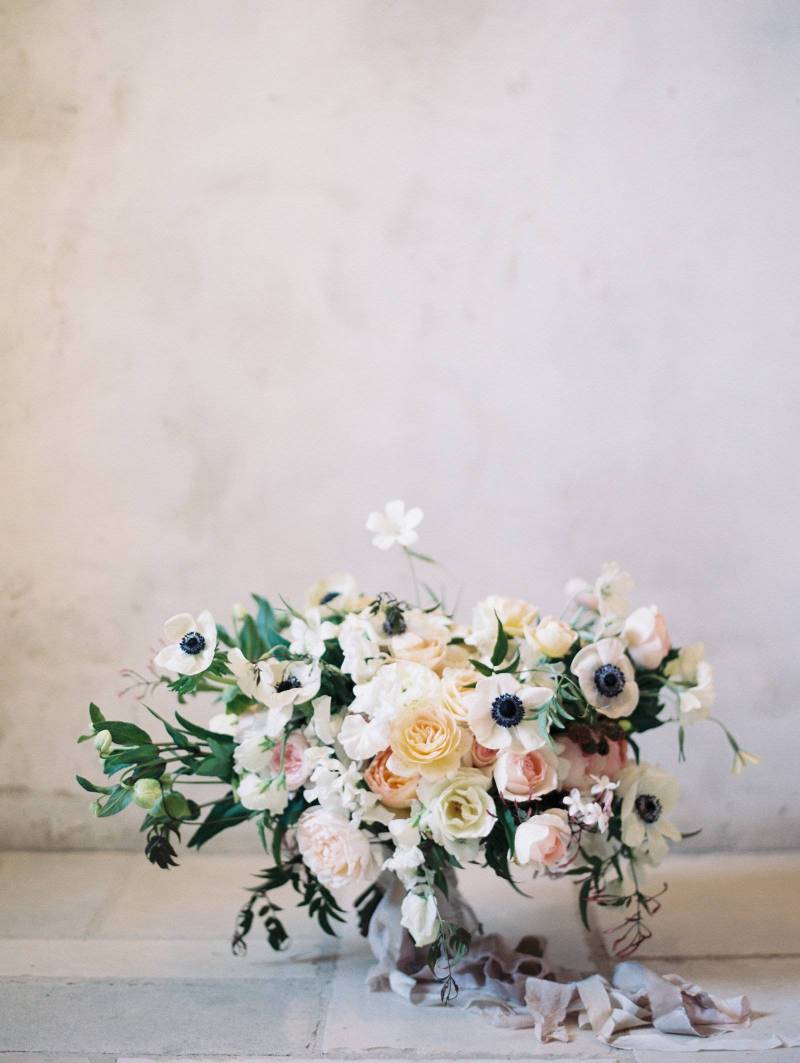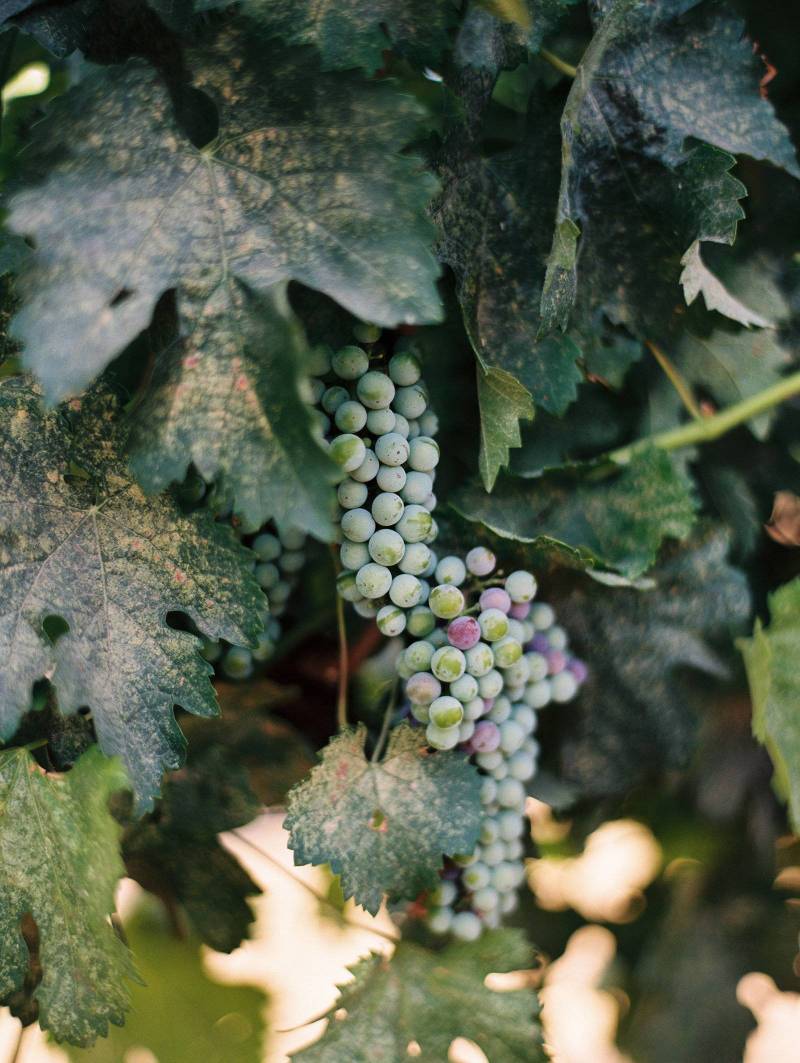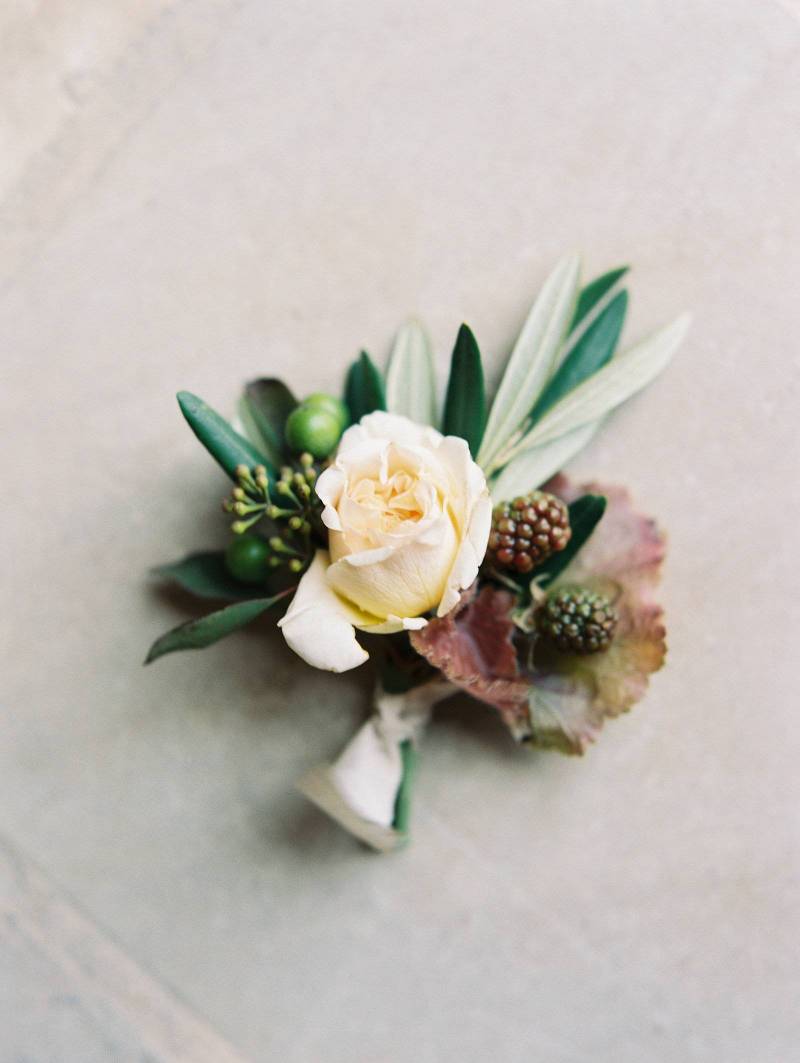 HOW DID YOU MEET? We met at an opening of a new night club in early 2008. This was in Sweden where we both are born and raised. My best friend (my Maid of Honour) and I were invited to a ladies' dinner at a night club before it opened up to the public. After dinner, we made our way over to the bar. When passing the dance floor I briefly made eye contact with the most beautiful green eyes. While standing in the bar trying to order a drink, a guy walked up to us telling me that his friend wanted me to come over and talk to him. He pointed over to the other side of the room and the person he was referring to was the guy with the green eyes. It all ended up being very awkward, since - little did I know - he had never asked for me to come over. Instead, it was just his friend, who had an eye on my girlfriend, trying to get rid of me!
With both Fredrik and me being being such good friends, we ended up spending the rest of the night talking to each other while we let our friends dance the night away. Looking back at it, that ended up being our first date, and the rest of it is history.
TELL US ABOUT YOUR PROPOSAL: With a 10 years age gap, Fredrik was way more experienced and well traveled than I when we met, so in the beginning of our relationship he promised me one thing, and that was to show me the world. We begun traveling around the world to places I had not yet experienced and 5 years later he took me on our biggest journey. We packed our bags and moved to the United States.
Although we had been together for quite some time, the proposal came as a surprise to me as there were no signs of it happening just yet. In the beginning of 2015 Fredrik finally popped the question during a surprise trip to Barbados. He had made a reservation at The Sandy Lane Hotel for Afternoon Tea and during the tea session we got interrupted by the manager who wanted to give us a "private tour" of the property. She walked us down to their private beach where we were greeted with a bottle of champagne and crystals and flowers laid out in the shape of "Marry Me". Fredrik went down on his knee and in his proposal he said "I feel like the time has come to when I'm done show time has come to when I'm done showing you the world, and it's time for us to explore the world together".
TELL US ABOUT FINDING YOUR WEDDING DRESS: I had tried on so many dresses at home in Los Angeles without any luck finding the right one. My close friend Jannika was always there by my side since all my bridesmaids and family live in Sweden. At the end of January I made a short trip to Stockholm, and while there I made an appointment to go dress shopping. I just wanted to have that special moment and share that experience together with my bridesmaids, but I never expected to actually find THE dress during that appointment. We all walked around in the store picking out styles for me to try on and I found this dress that had been put away in the back. It turned out that it was a floor sample that had been sold that same day, but I convinced the sales attendant to let me try it on anyway. That was the first dress I had tried on that made all my girls cry, and in that moment I knew it was the one. It was an ivory ENZOANI dress made out of tulle & corded lace with a champagne coloured underskirt.
ANY DIY ELEMENTS? My love for design and my profession as an interior designer allowed me to plan every little detail around the wedding myself. I really wanted every detail to catch the eye, and make the day extra special for both us and our guests. I guess I'm the hallmark for what you would call a DIY bride. Every detail was planned and created by me, which made me put a lot of hours into crafting. I created the stationeries, invitations, escort cards and a frame, signs and menus, glass/cork fireball shots with "Drink me" tags, scarves with notes saying "To have and to hold in case you get cold" attached to them, flipflop sets, hand fans, a sun lotion station, a tattoo station, tear napkins, wristbands and foam sticks for the afterparty, cigar labels...you name it... Everything was either made, planned or crafted by me.
DESCRIBE YOUR WEDDING FLOWERS: For my wedding bouquet and the centerpieces, we wanted the flowers to have an organic, romantic look based on a soft and neutral colour palette. To achieve this, we used wild natural foliage & olive branches, eucalyptus seeds, cafe-au-lait coloured dahlias, garden roses, white majolica spray roses, peonies, ranunculus, sweet pea and black eyed anemones. For the flower decor, we wanted the overall look to be minimalistic, yet extraordinary, so we decided to mix up our centerpieces at the reception with greeneries in pots to create some contrast and interesting dynamic. Lastly, olive branches were used as a theme greenery throughout the wedding. Perhaps due to being Scandinavian, we love and appreciate simplicity and I love the simple elegance of an olive branch. We used it for both decor, table setting, and even the wedding cake. Two large urns filled with olive branches placed on wine barrels beautifully framed the ceremony area and finally, the bridesmaids held olive bundles tied with luxury silk ribbons.
FAVOURITE DETAIL OF THE DAY: Oh, I have so many favourite details from that day, but one that really stands out was when my sister-in-law surprised us with a dedicated song that she had written herself. That's probably the most beautiful and personal gift I've ever been given. To have a song written about us, for us, that we can keep forever is invaluable.
WHAT ADVICE WOULD YOU GIVE OUT TO A COUPLE PLANNING THEIR WEDDING? It never hurts to be extra clear with your vendors on what you expect from them. Always make sure that your vendor understands your vision and what you are requesting, so that there is no room for confusion or misunderstanding. If there is something that is really important to you, don't feel bad about asking for it and making sure that they get it, even though it means that you have to double - or triple - check to get it right. At the end of the day it is worth all that extra time to ensure that your day ends up being as special as you envisioned it.
And... get a wedding coordinator! It is worth every penny. Even if you choose to do all the planning yourself, it is worth so much having a professional coordinator that comes in and takes over all the practicalities as you get closer to the wedding. I had Joy Proctor as my month-of coordinator and I'm so grateful that I was able to have someone so talented and someone that I could trust wholeheartedly in making my vision come true. Thanks to her I was able to relax and focus on being a bride.
MOST MEMORABLE MOMENT? We both had wriBLE MOMENT? We both had written our own vows that we read to each other during the ceremony. I remember how everyone started to laugh and cry at the same time when it was Fredrik's turn to read his vows, since they where so similar to mine. We both pretty much told the same story without knowing each others vows. To me, that just proved once again that we are meant for each other.
ANY OTHER DETAILS THAT HELP TELL THE STORY OF YOUR DAY? Our wedding was a 3 day affair with friends and family. It started with a Caribbean themed cocktail party at our house in Los Angeles on Wednesday July 27th, followed by a white party themed wine tasting at Saarloos and Sons in Los Olivos Friday July 29th. This made the wedding day even more relaxed and fun since almost everyone had a chance to get to know each other before the big day on Saturday July 30th.
At the wedding, guests were greeted with beverages as they made their way into the vineyard for the ceremony. The guests were offered wooden fans, custom water bottles, sun lotion along with delicate white paper umbrellas for the ladies. Not only practical, this was also meant to be an elegant touch and a way to introduce the guests to the overall theme of making them part of the wedding celebration! We exchanged our vows underneath two large oak trees, surrounded by our families and friends. My dear friend Michael Preston played "Here comes the bride" on saxophone, as my brother walked me down the aisle. Since Fredrik was moonlighting as a DJ when we first met and had been for many years, music has always been a huge part of our relationship. Therefore we made sure to incorporate as many live performances throughout the wedding day as we could. One of them was a surprise song from me to Fredrik during the ceremony performed by the Swedish artist Julia Adams. The lyrics went "If you are by my side. If you believe in us. Then take my hand. Because with you by my side. I can do anything... I can do anything" .
At the end of the wedding ceremony, we had wine we had wine ceremony to symbolise our union that both our moms participated in. It was a nice touch for a vineyard wedding. And of course the ceremony ended with music meaningful to us, as we walked out to the electronic tunes of Axwell and Ingrosso's song "Something New".
After the ceremony our guests enjoyed a cocktail hour, which was held in front of the Villa. The live music theme continued with a string quartet softly playing our favorite pop songs. At the cocktail hour we served both wine and "His and Hers" signature cocktails that were listed in elegant gold framed mirrors that I had prepared. Hors d'oevres were served by SBB Gourmet while our guests mingled and we also had a beautiful cheese table set up for additional snacking.
After dinner, we danced our first dance to "Nothing Can Change This Love" sung by the Swedish artist Erik Hassle. The dinner reception ended with the cake cutting and bouquet toss. We then continued the night in the separate winery area which we had rented for the afterparty. We wanted the afterparty to be a contrast from the formal Swedish style wedding dinner, so therefor the theme for the afterparty was "music festival" - which we playfully called LOVINGBURST. All the guests where given "VIP" wristbands in order to be able to access the "festival area". The after party was set up with cigar rollers, a photo booth, a mimosa bar and festival themed food such as fish & chips served in news paper cones was also passed around. Everyone had so much fun and it became such a memorable night for both us, our families and friends and we all danced along to different DJ performances until 2AM in the morning.