We are always excited to see the beautiful creations that Hawaii wedding florist DESIGNS BY HEMINGWAY comes up with and the florals and styling in this tropical citrus elopement don't disappoint! Debbie tells us, "2020 was been a year of elopements and micro weddings for us in Hawaii. Our tropical citrus wedding inspiration has all the colourful tropical design elements for a modern couple traveling to Hawaii in search of the perfect beach wedding! I love a beautiful white sand beach for designing floral elopements in Hawaii and having the crystal blue Pacific ocean as the backdrop! Lush ceremony ground florals of mustard garden roses, ranunculus, orchids, anthuriums, bougainvillea, and exotic foliages envelop the couple."
Debbie has a love of mixing tropical flowers with European blooms to add softness and interest to my designs. "I wanted French country combined with a Polynesian feel for the table, with the layering of elements. I purchased a beautiful hand-painted linen from France with lovely mustard pomegranates which became the focal base for the tabletop. Adding citrus fruits to the mix of floral blooms of bougainvillea, orchids, anthuriums, garden roses, palm berries, tulips, ranunculus, and little tropical accents brought this tablescape to a magical level of art for the couple and their guests to dine at after their ceremony. Our modern crafted cocktail bar was fun with signature drinks of lilikoi margaritas and rosé & blood orange guava. I love the beautiful bar sign and stationery designed by the very creative Sakshi from Wedding stationery designer INQUISITED. The stunning little textured cake was designed by the super talented Katrina of THE CAKE GALLERY in Honolulu. We collaborated on the design and she totally nailed it for our shoot!"
Captured by SARA OLIVIA PHOTOGRAPHY, she tells us, "This shoot was the perfect pick me up for 2020. In a year where big weddings stopped being the normal, it shows that your style can still shine through even in a micro way. The pop of French Polynesian colours from mustard to coral just made me happy to look at and would make any kind of wedding come to life. This coupled with an intimate ceremony with miles of sandy beaches and aqua ocean showed off the most important moment of a wedding day-joining lives with the one you love. Plans may have changed for many of our brides this year, but love certainly hasn't."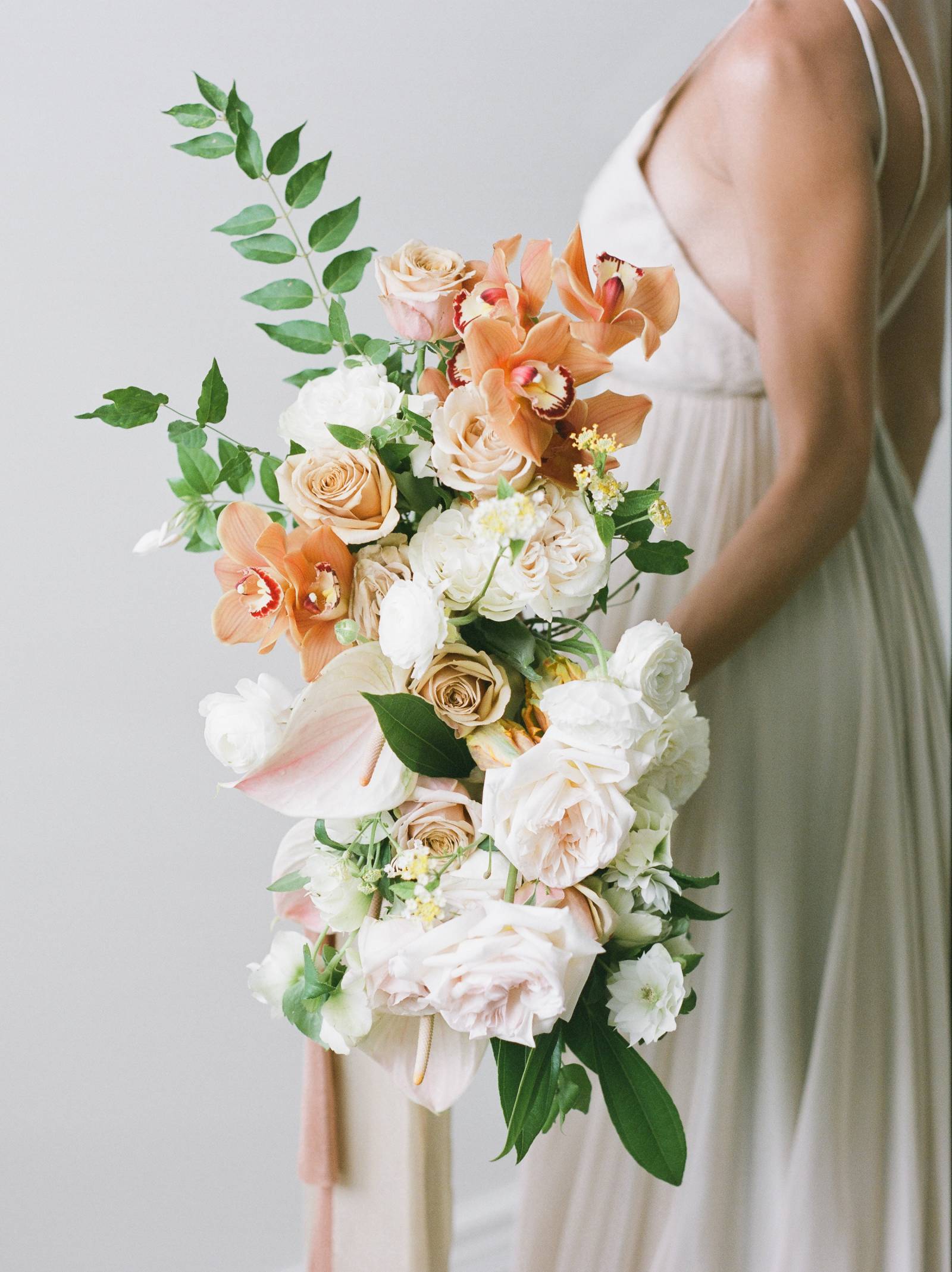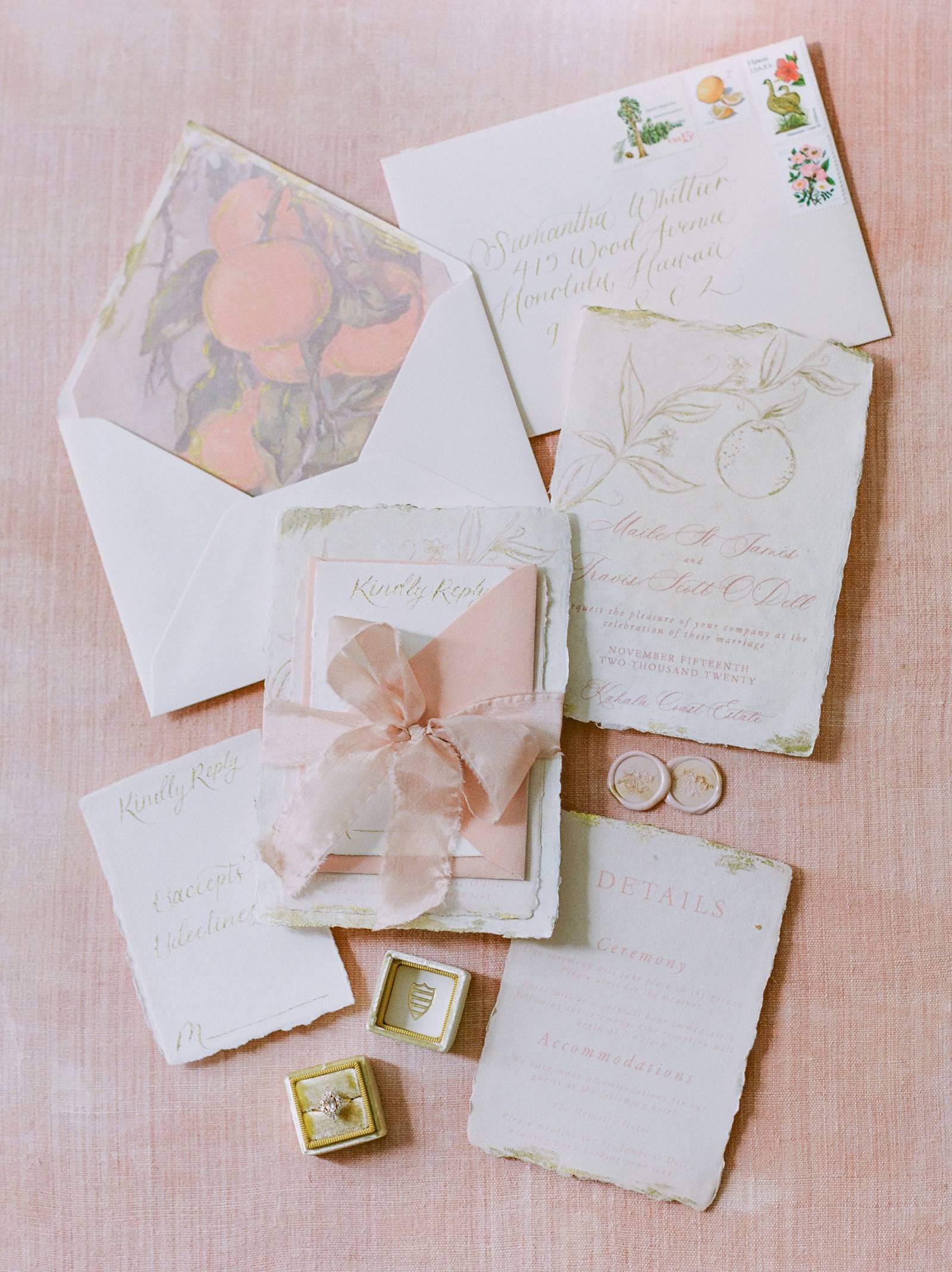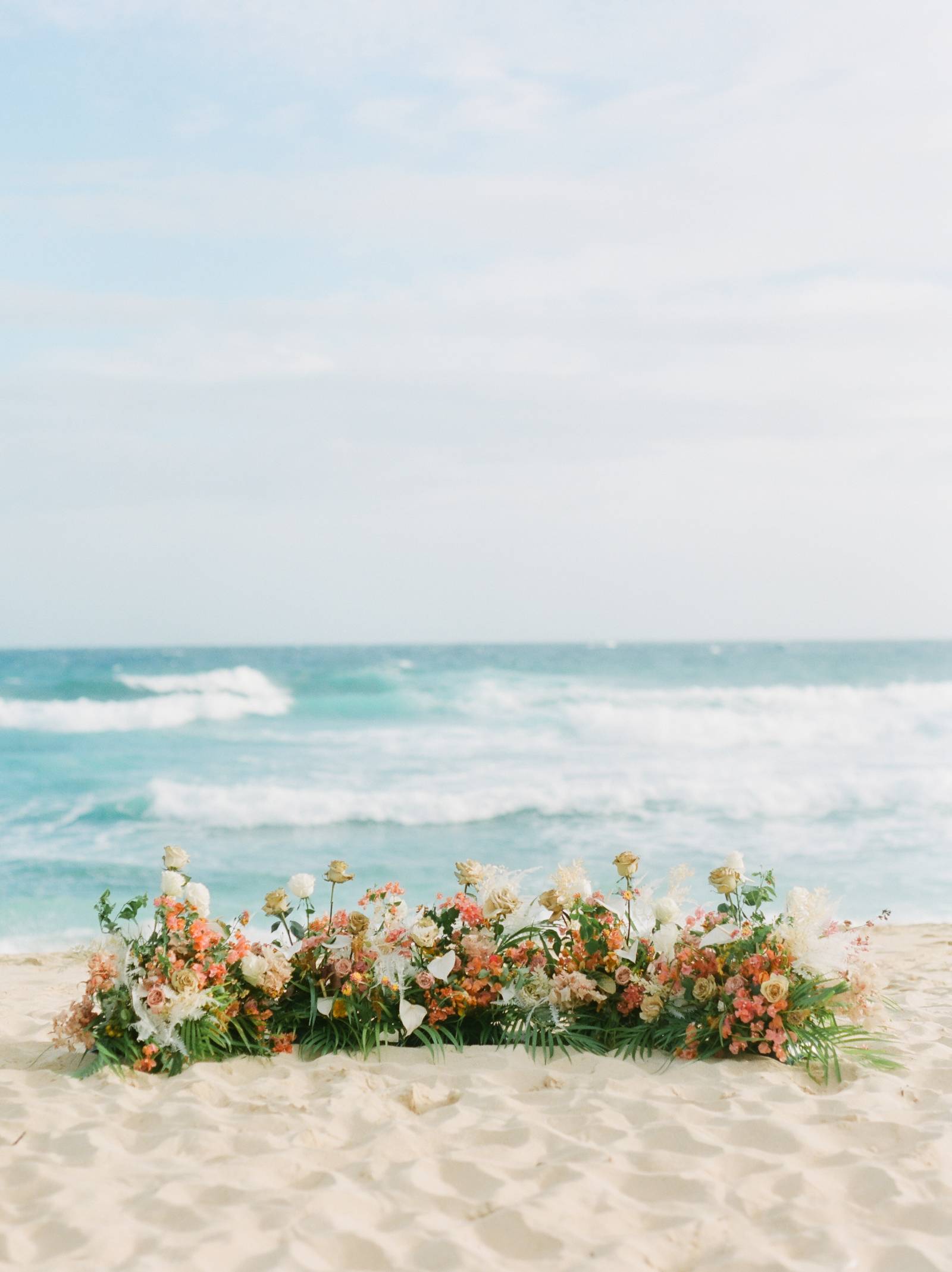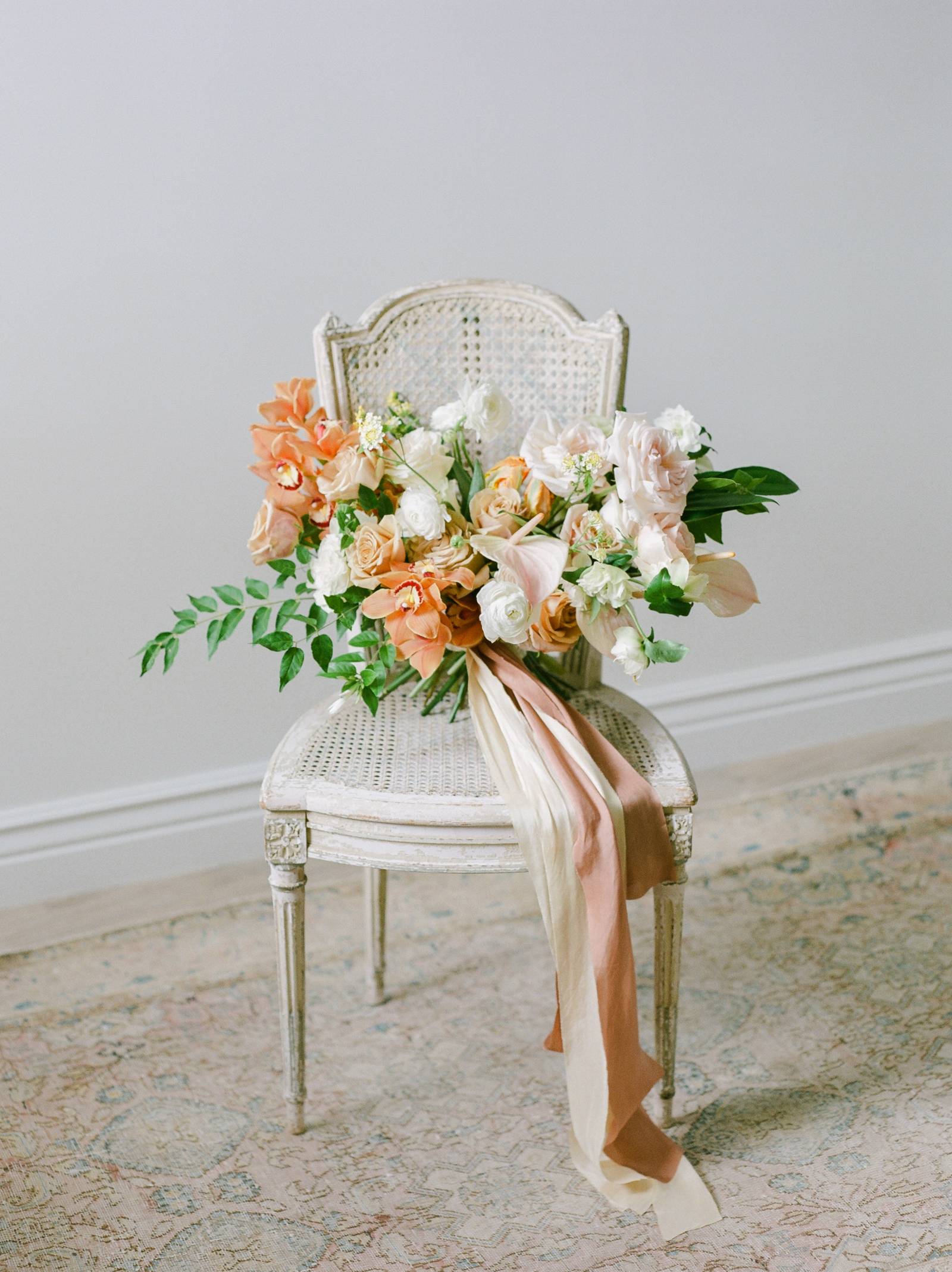 A huge thank you to Hawaii wedding florist DESIGNS BY HEMINGWAY for sharing this stunning Hawaiian wedding inspiration with us. Debbie Hemingway is known for her fine art and romantic styling as a leading wedding florist and stylist based in Honolulu. For several years, she was the florist to the stars at the Kahala Mandarin Oriental hotel & is a true creative artist with a passion for floral design, colour & styling. Her approach to design is classic & natural. Debbie creates works of art, and we highly recommend her for your Hawaii wedding. You can see more of her work in this Elegant Parisian bridal with old-world charm or in her portfolio here.
Stationery designer INQUISITED is a valued member of our vendor collective. INQUISITED is a bespoke handmade paper-making, stationery design and letterpress studio. Designer Sakshi tells us, "We work with couples worldwide to create not only unique stationery, but fully custom handmade paper. Creating stationery that is inspired by gardens and the soft yet vibrant colours of nature, we put sustainability at the forefront while still designing the highest quality stationery that your guests and loved ones will cherish." Check out more of their portfolio here.