Whilst it's known for iconic rows of olive trees, mass plantings of fragrant lavender and old knobbly grape vines, it was the humble fig that was really behind the Tuscan inspiration of Sophie & Peter's wedding. "Figs have a special place in our hearts because Peter's Nonna brought a sprig of her fig tree with her from Italy in 1952 when she moved to Canada. That fig tree was transplanted from her backyard to ours when she passed away last year and we cherish it so much. We were convinced that the tree had died during its transplanting, so it was with great shock that we looked up and saw a big juicy ripe fig one week before the wedding. We knew it was Nonna's wedding gift to us." The wedding was a thoughtful reflection of the life they have built together over the past seven years and as a further nod to the groom's Italian roots, hearty family cooking, good wine and gardening were all impactful elements that influenced the style and design of the day, ensuring their guests felt taken care of and nourished. Held at Brock House Restaurant, this elegant and charming venue provided their guests with breathtaking views of the Pacific Ocean, north shore mountains, and the twinkling lights of downtown Vancouver. It was beautifully captured by CHRISTIE GRAHAM PHOTOGRAPHY and also featured in Issue 16 of MAGNOLIA ROUGE MAGAZINE.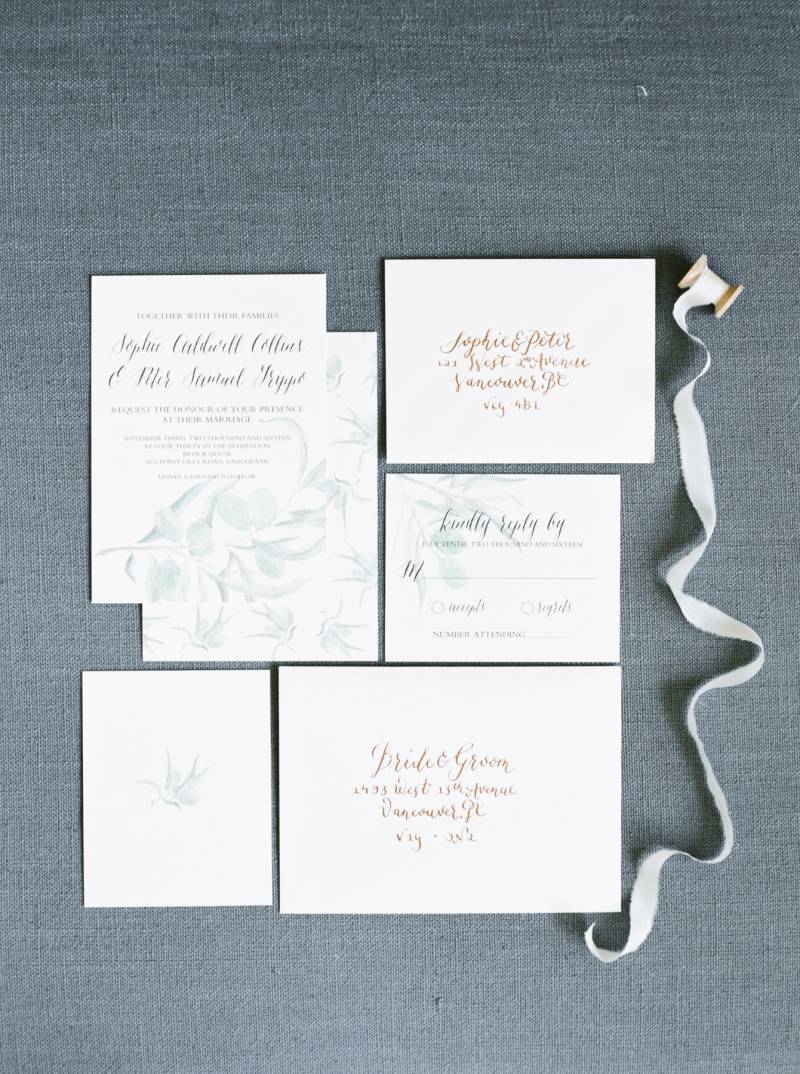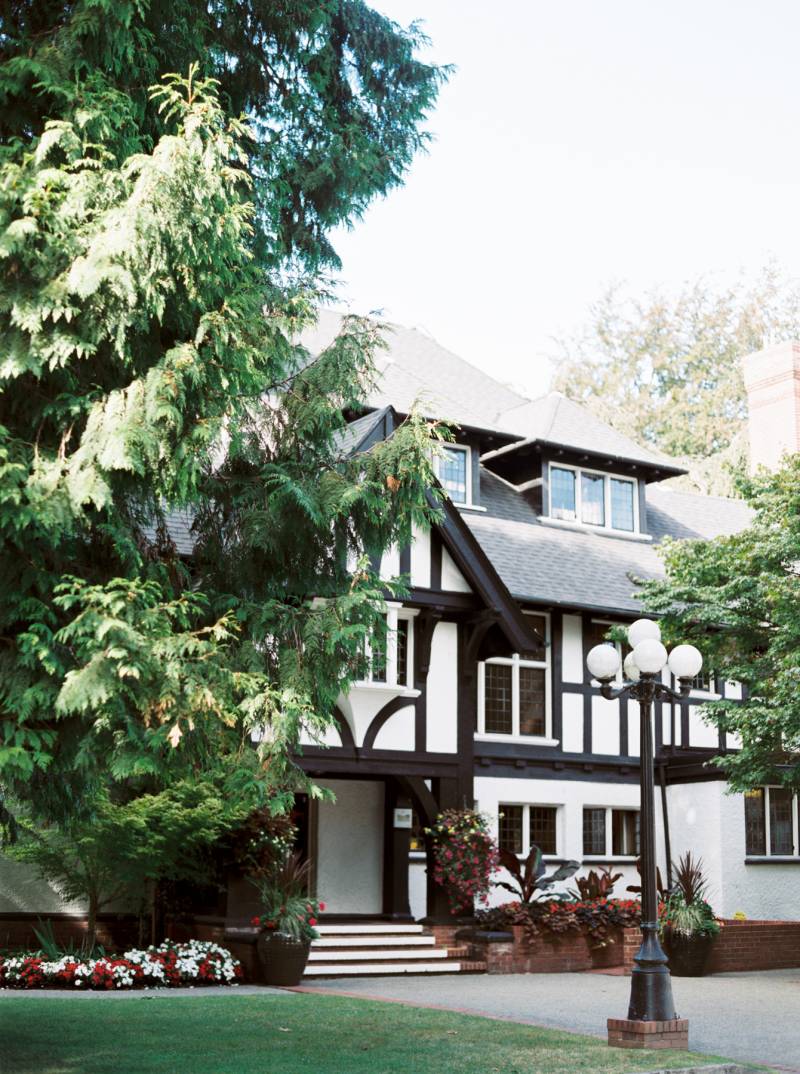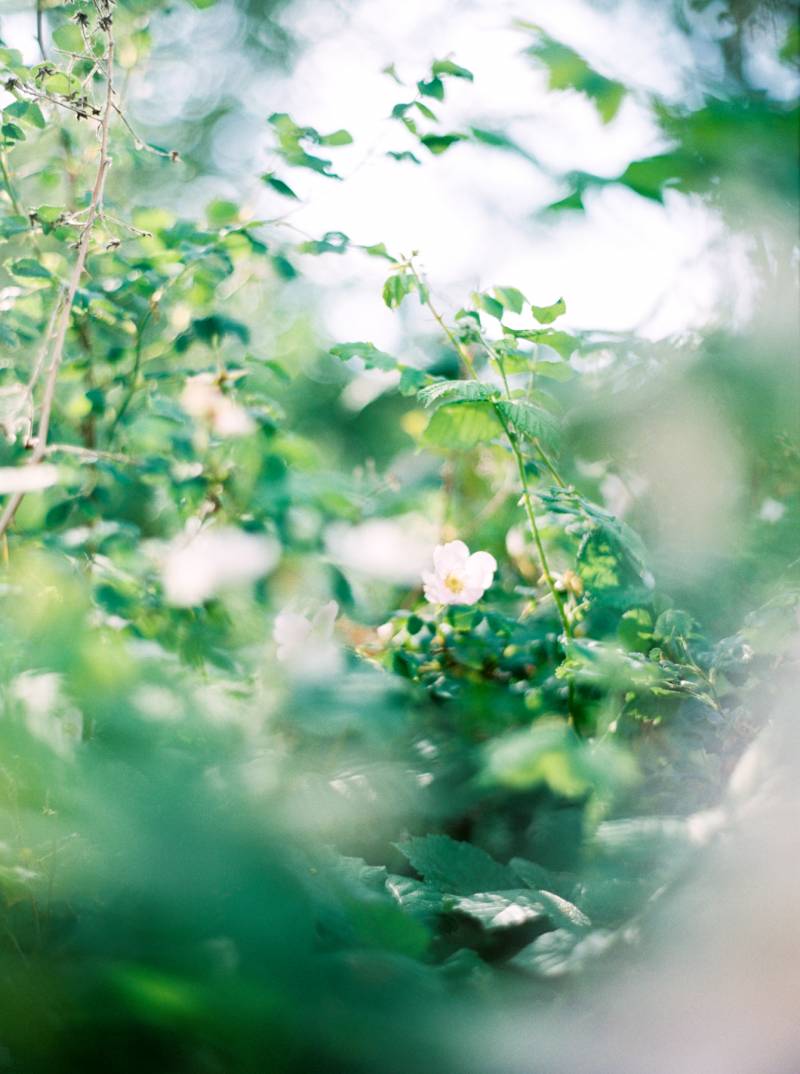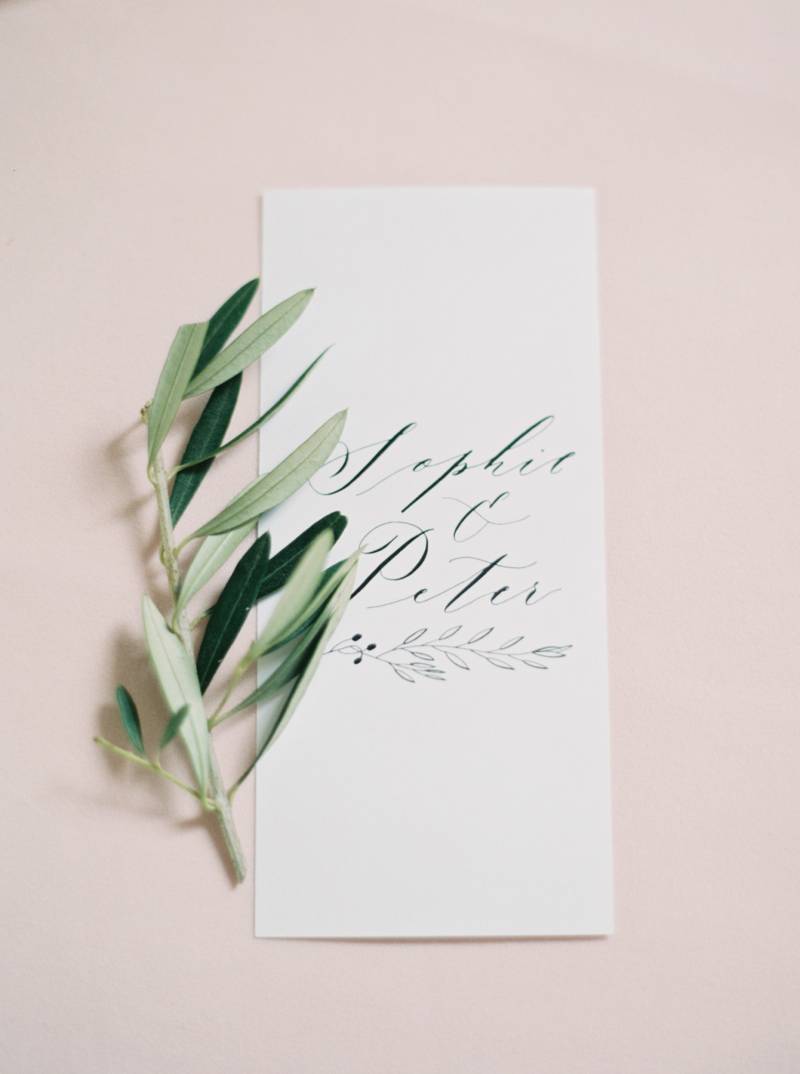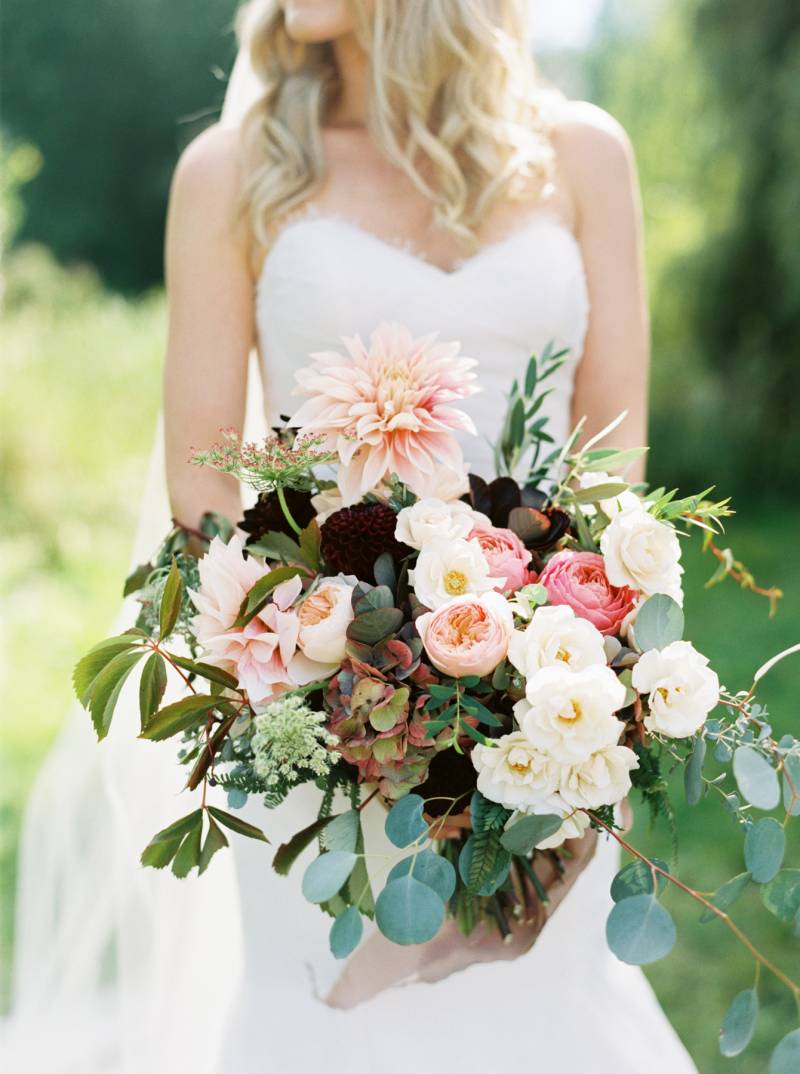 The bridal bouquet-designed around the concept of "every colour a fig can be"-included Eucalyptus, Olive Branches, Virginia Creeper Vine, Maidenhair Fern, Chocolate Lace Ammi, white Majolica Spray Roses, peach Juliet Garden Roses, coral Romantic Antike Garden Roses, burgundy Pom Dahlias, cafe au lait Dahlias and antique Hydrangeas.
The unique florals, perfectly designed by BOTANY AND CO., were one of the brides favourite elements of the day, so much so she cried when she saw her bouquet! The florals were lush and botanical, incorporating grapes, olive leaves and figs. The inclusion of which were a way to honour the groom's grandmother.
The bridesmaids wore their choice of a floor length, champagne gown to help shape the upscale garden party feel. Guests enjoyed champagne on the lawn before moving into a lush reception with delicious food and lively conversation, not unlike the dinner parties Sophie and Peter host at their home. The bride tells us, "Beyond our décor and vision, we wanted the ceremony and reception to be personal and fun. For the ceremony, we asked my aunt to marry us. She took her role very seriously, preparing for months and having us do some "newlywed" projects before the wedding. We wrote each other love letters that she read aloud during the ceremony for us to hear for the first time. It was surreal. Standing up in front of our loved ones, voicing our love for each other, may have been one of the coolest things I've ever done. The feedback we received was that our ceremony was so personal and loving. That made me so happy. From there it was on to dinner and dancing. The speeches were light and funny, the food was amazing, and the dance party didn't stop until the early hours of the morning! I stayed on the dance floor the entire night while my new husband hung around the bar with our guests drinking Sambuca. I have a feeling that is a vision of what is to come in our future while we're hosting our family and friends, and I wouldn't have it any other way."
WHAT ADVICE WOULD YOU GIVE OUT TO A COUPLE PLANNING THEIR WEDDING? Stick together, be honest about your budget, and do things that make you happy. Don't worry about being too traditional.
MOST MEMORABLE MOMENT? Right after our ceremony we went upstairs and looked over the whole wedding from a balcony. We shared champagne and had one moment to ourselves.